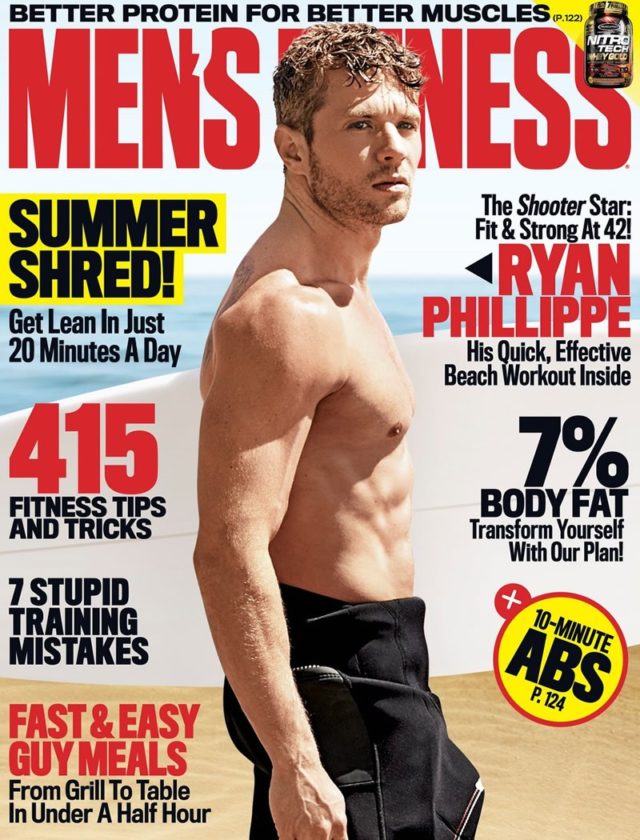 Back in March, actor Ryan Phillippe shared a behind the scenes look at his photo shoot (with the hunky Riker Brothers) for Men's Fitness magazine. The June issue, featuring Ryan on the cover, hit newsstands on Monday and in the accompanying interview, Ryan discusses his workout regime.
The actor, now 42, is currently starring on the USA network series Shooter. And, just because his days are busy with work, Ryan says that he always makes time for the gym, telling the magazine, "Whether I'm doing a movie or TV show or not, I've worked out five days a week, 1 1/2 hours a day, for the past 20 years."
Ryan works with personal trainer Happy Hill (what a great name for a man whose sole purpose is to inflict as much pain as humanly possible) five times, doing what he calls a "prison-style workout" using basic equipment including barbells, dumbbells, and bodyweight moves. The workout, dubbed the "Happy Hour Grind," is 90-minutes packed with weight training, cardio on the treadmill or elliptical and exercises that take you back to your childhood gym class. There's nothing about this that makes me happy, but it does look like a solid workout.
While nobody really wants to go to the gym, Ryan makes it a habit, recognizing that the results are getting harder to come by as he gets older. He said, "You get half the results for twice the work [as you get older]. We're all going to age, but if you don't want it to be as devastating as it can be, take care of yourself. Eat right and get to the gym. I've never gotten lazy about that."
In addition to his workouts, Ryan has been working on a new app, called Become, that will give users an "all-access pass" to celebrity diets, workouts and even skin care tips. Of course, you've gotta make a buck, so the app, which is set to launch soon, gives users the option to order the products that the celebrities use to look their best. Says Ryan, "I and others like me have worked with some of the best trainers, nutritionists, and doctors. We're going to take all that work away for our users—men over 40 who want to stay fit and look young. The Become app will cut through and simplify." (Why does this sound so much like a press release?)
If you'd like to talk health and fitness with Ryan in person, you could win the chance to meet him and his Shooter co-star, Omar Epps, as Ryan has launched a campaign on Omaze where you can win a trip to LA and a walk-on role on the show. The funds raised benefit Hidden Heroes, a charity that supports military caregivers. I can't say anything snarky about that.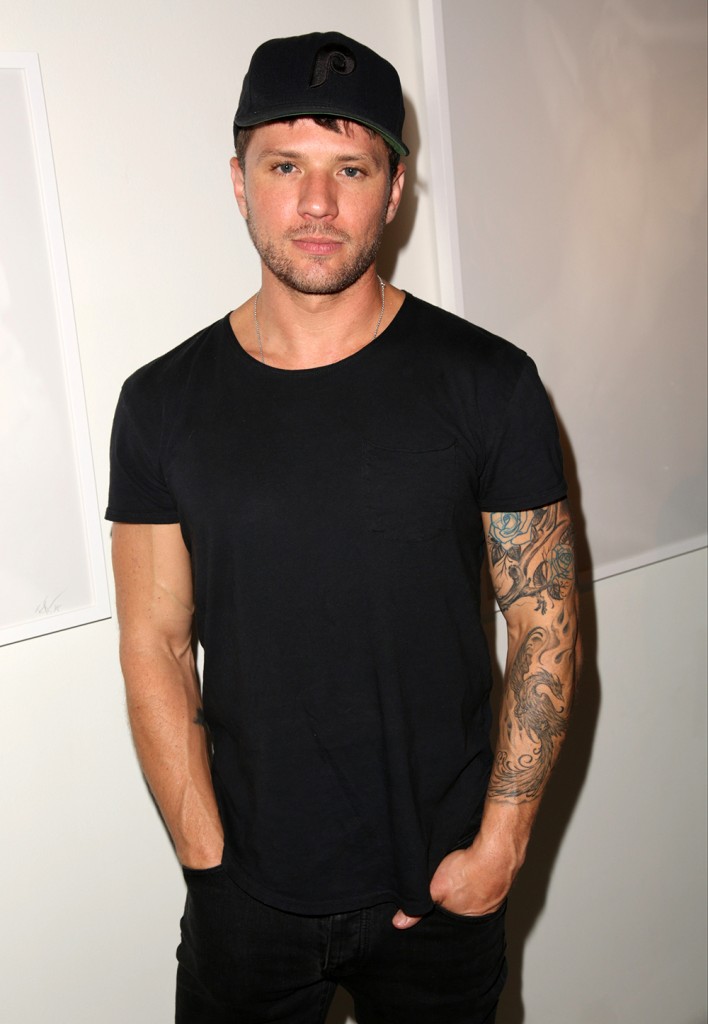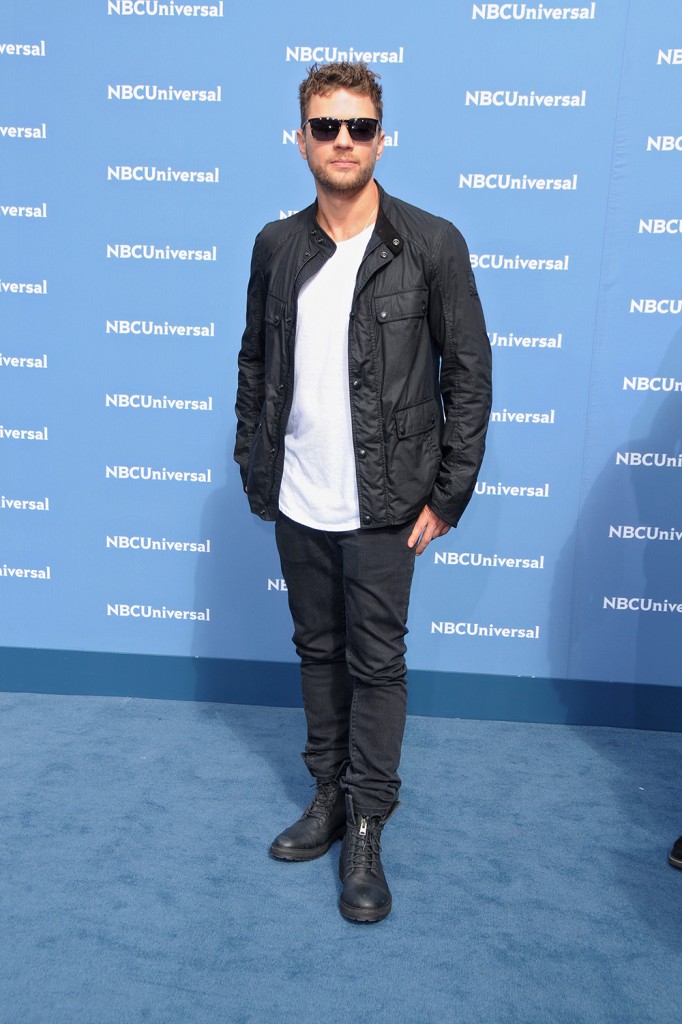 Photos: Men's Fitness, Getty Images, WENN.com