These are photos from the 70th anniversary party at Cannes last night. There were a lot of dramatic gowns but none that really wowed me. Jessica Chastain was quite lovely in this gold Armani sleeveless column dress. It fit her like a glove – except for the darting around her boobs, which created a shelf-like effect. Look at this from the side, it's really strange. Otherwise it's a striking gown and I like how it emphasizes her shoulders and upper body. The folded collar is lovely, as is her styling and jewelry.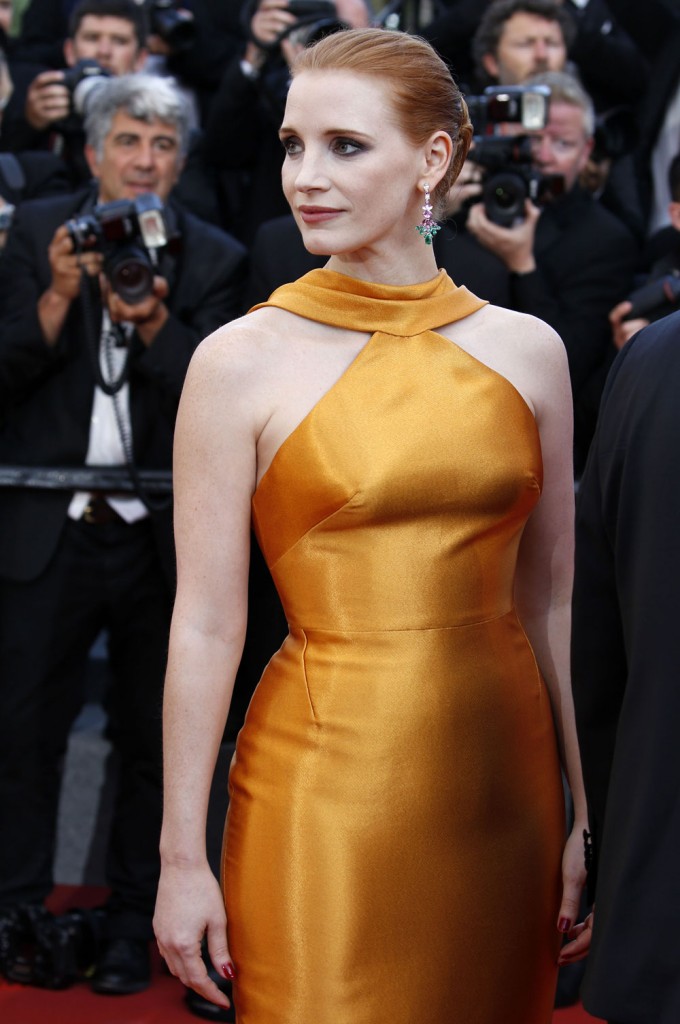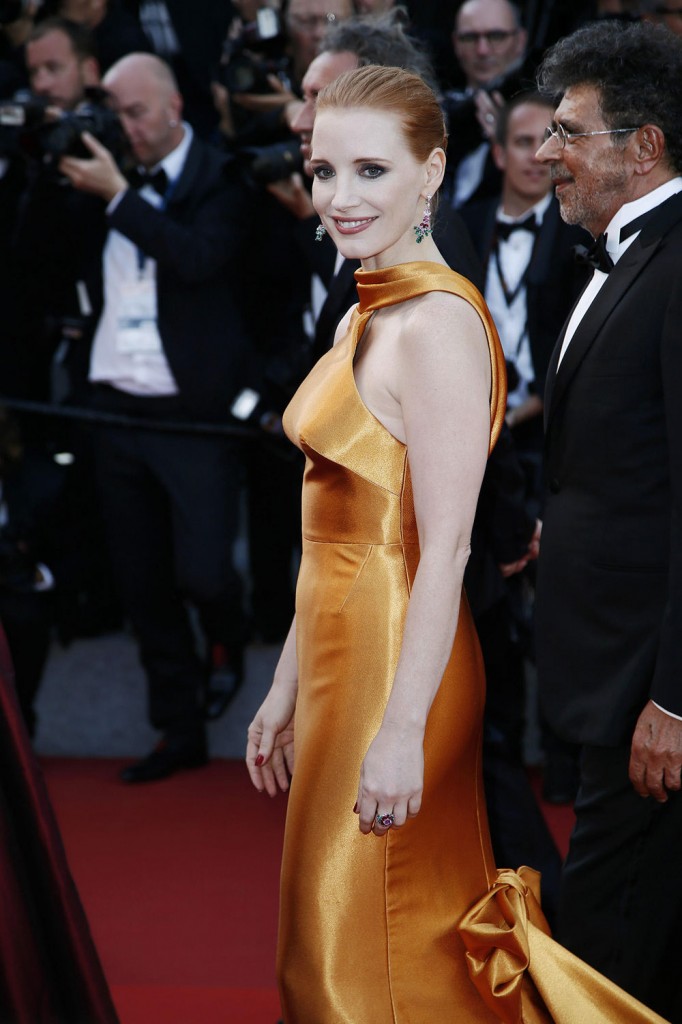 Salma Hayek was a fussy school marm in pale blue Gucci with lots of gold embroidery, beading and rhinestones stuck on it in. Imagine this dress without the stupid Peter Pan color and dippy red bow. It would still be fug, just not as awful as all this. Also, Salma had on a pink wig earlier at Cannes and then yesterday, earlier in the day, her hair was black with bangs. She's really switching it up lately. I like this honey brown long bob she's sporting.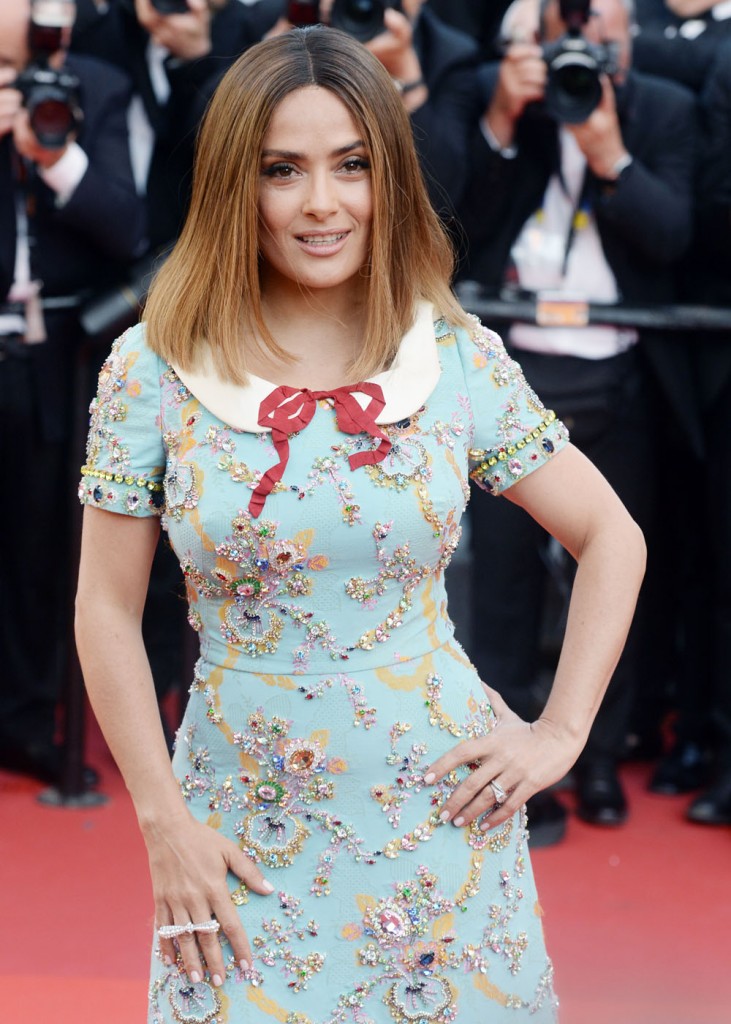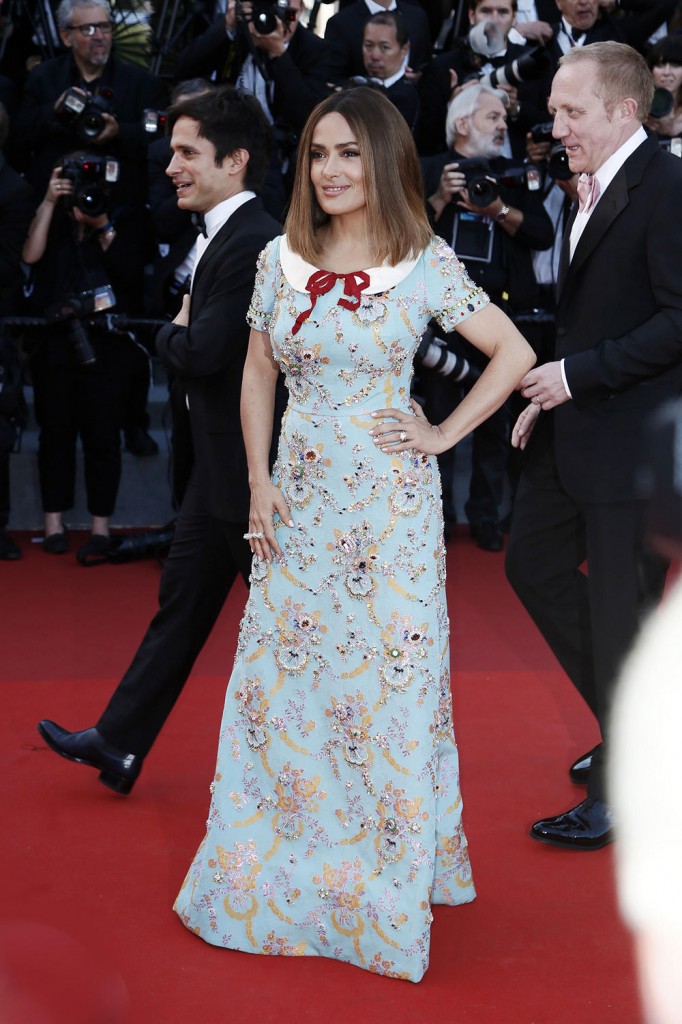 Isabelle Huppert is probably my favorite out of this post in Louis Vuitton. I'm not a fan of the inverted v-design where the top meets the skirt but look at how it fits her like a glove. The abstract metallic floral embellishments on the bodice are amazing. She is a Queen. RENT ELLE you will not be disappointed.
Eva Longoria had on a terrible Pamella Roland beaded metallic burnout dress. Her eye makeup makes her look like a raccoon and that hair isn't doing her any favors either. She's been getting really bad dresses at Cannes and I almost feel sorry for her.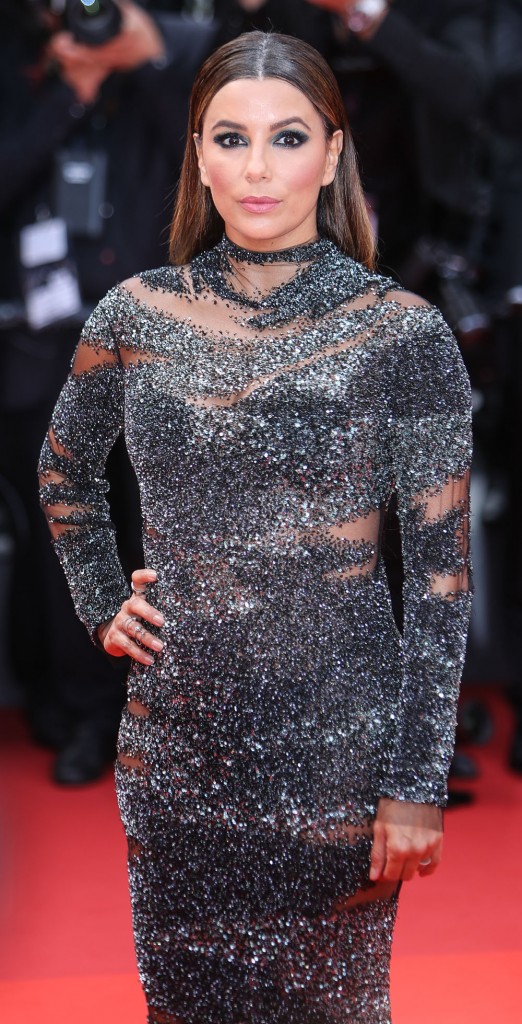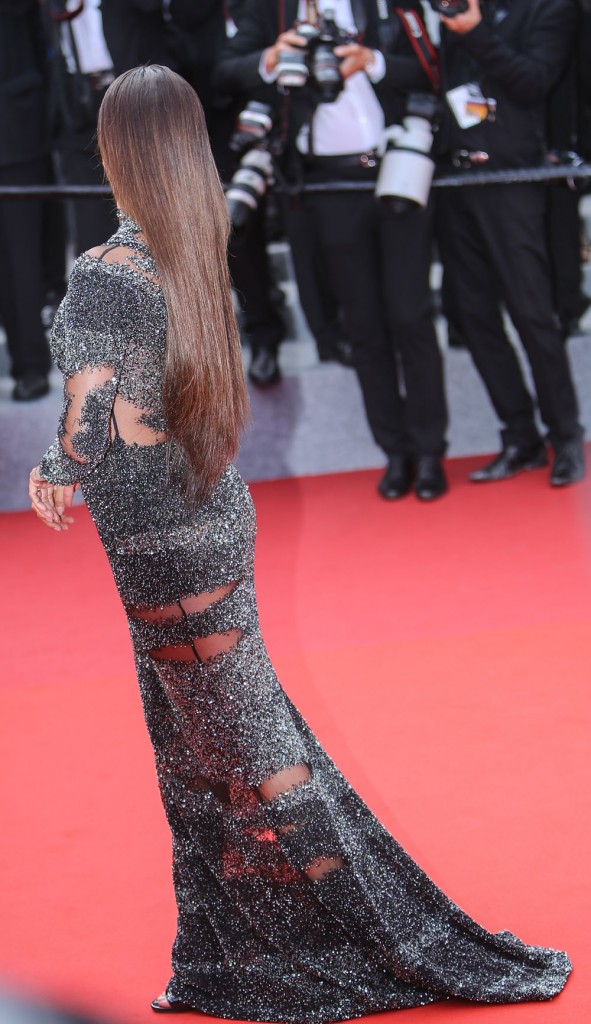 Finally Mischa Barton in a black gown with a faux snakeskin bodice. I'm glad she's still getting these red carpet gigs after all she's gone through lately. She's definitely had some recent Botox and probably lip injections. Her face is very puffy to say the least. She's so young, she's just 31, she didn't need to do that. I hope it settles for her and that she's doing ok.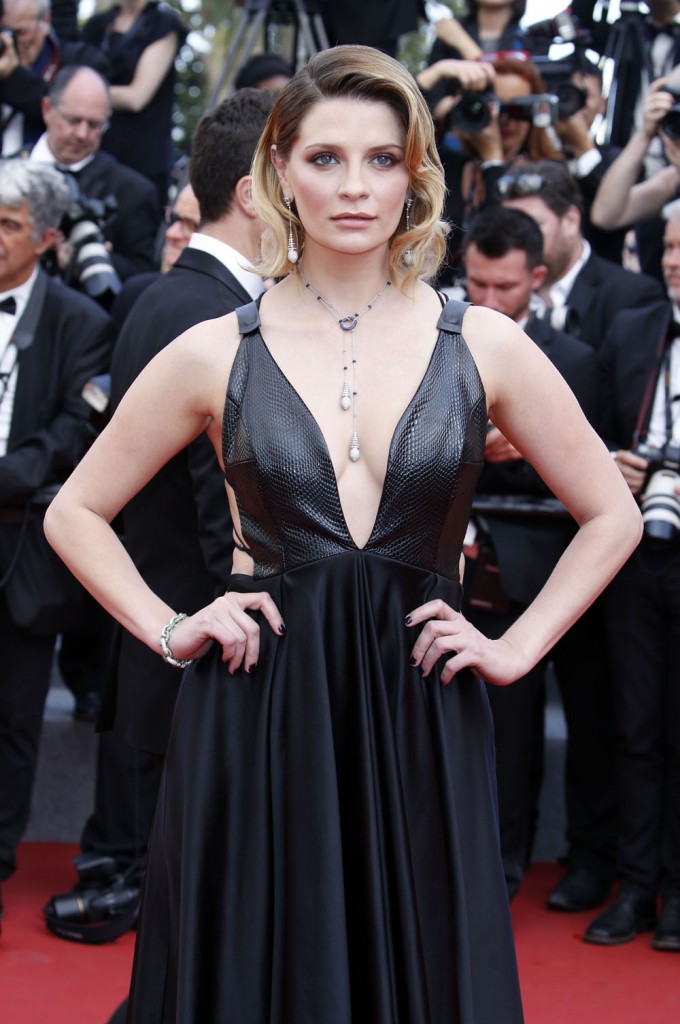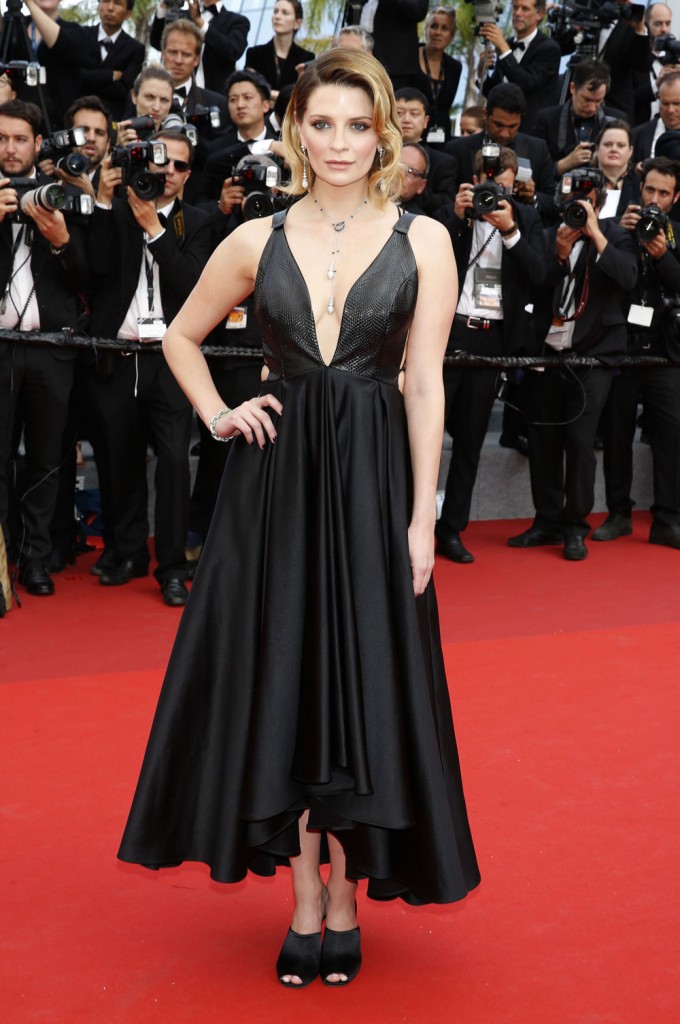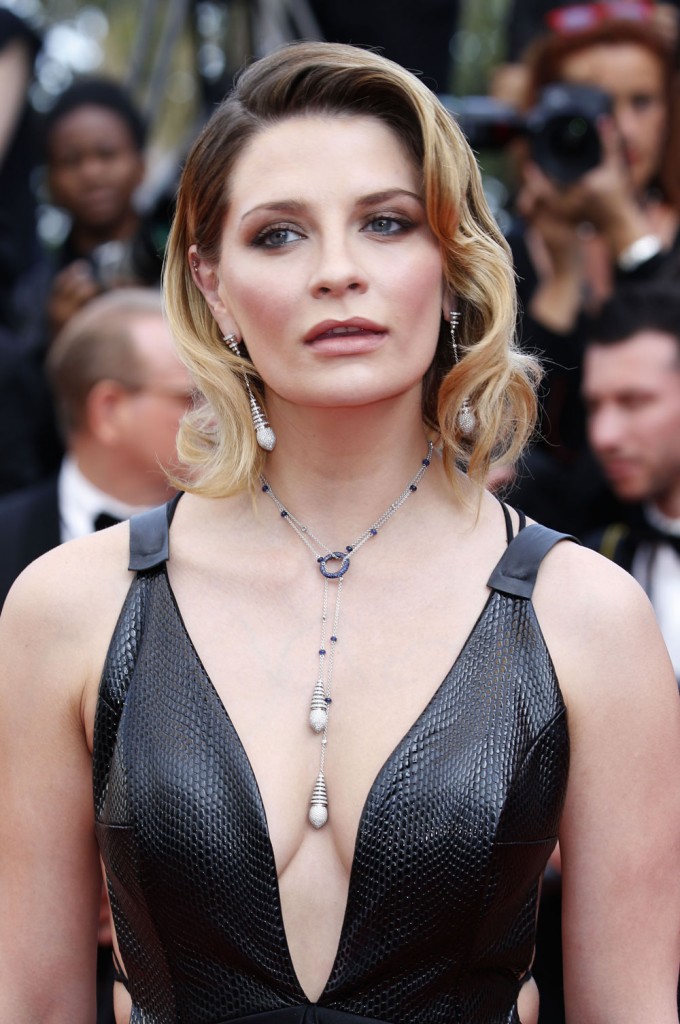 photos credit: WENN and Getty