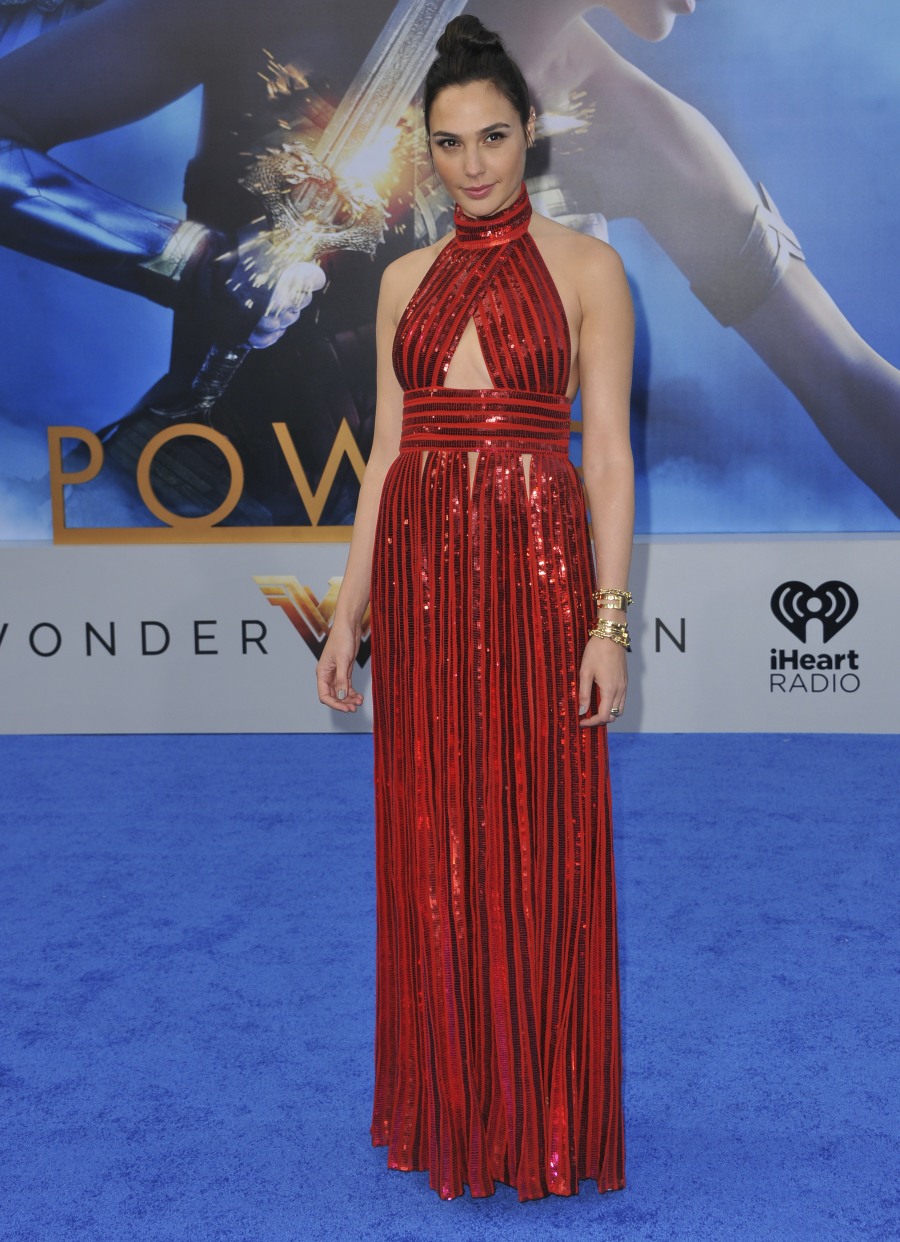 When I was writing that story about fragile bros and their saltiness about two ladies-only screenings of Wonder Woman, I actually got a little bit emotional thinking about what Wonder Woman means to so many women and girls. Like, we've been saying for years that we wanted a stand-alone superheroine movie and we've finally – FINALLY! – got one. And it's Wonder Woman, an icon of femininity and feminine power. I hope Gal Gadot is ready for little girls around the world to idolize her. I think Gal is ready for it, honestly.
These are some photos from the LA premiere of Wonder Woman Thursday night. Gal wore a Givenchy gown which looks sort of costume-y, and I suspect that's the point. Like, the top part of this could easily be a DIY WW costume.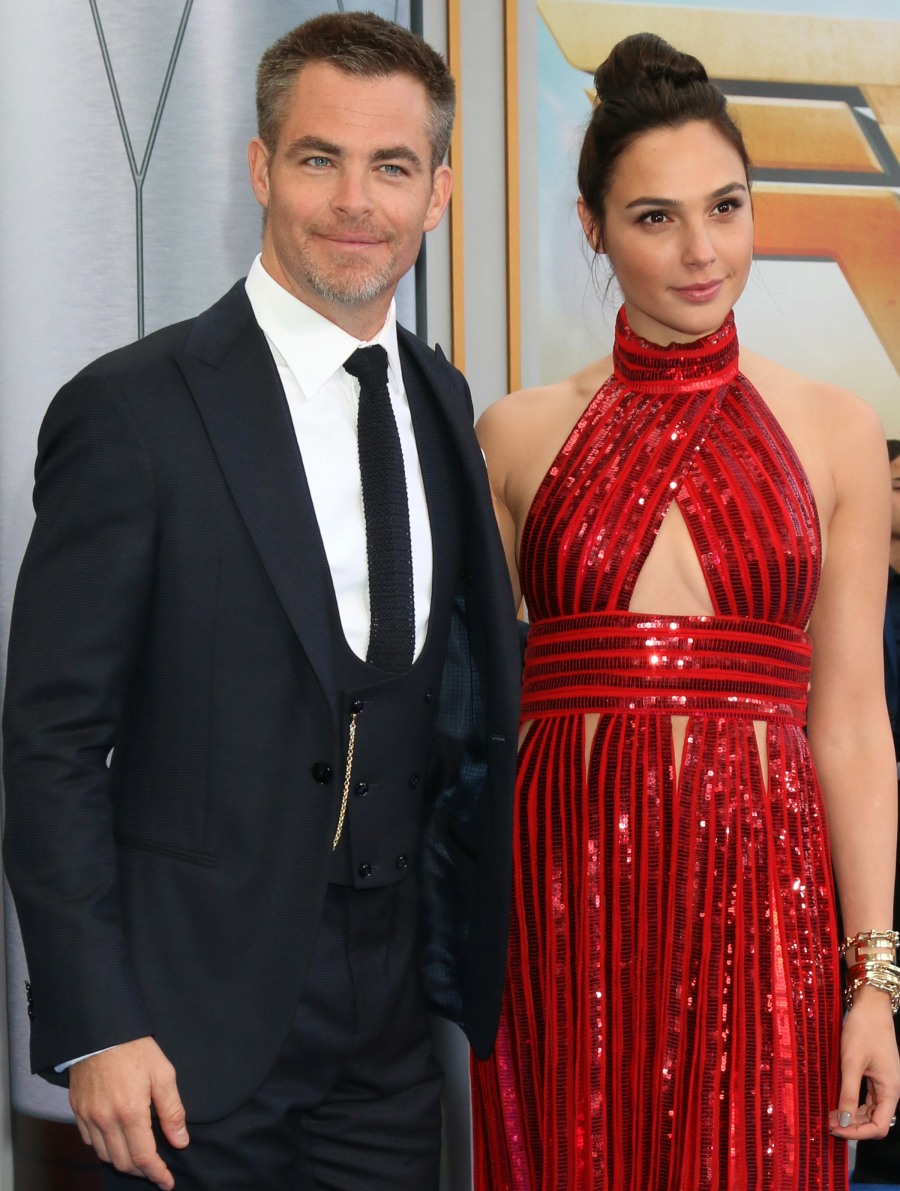 OG Wonder Woman was there, Ms. Lynda Carter. Lynda still looks amazing! She's 65 years old! And OG WW posed with New WW.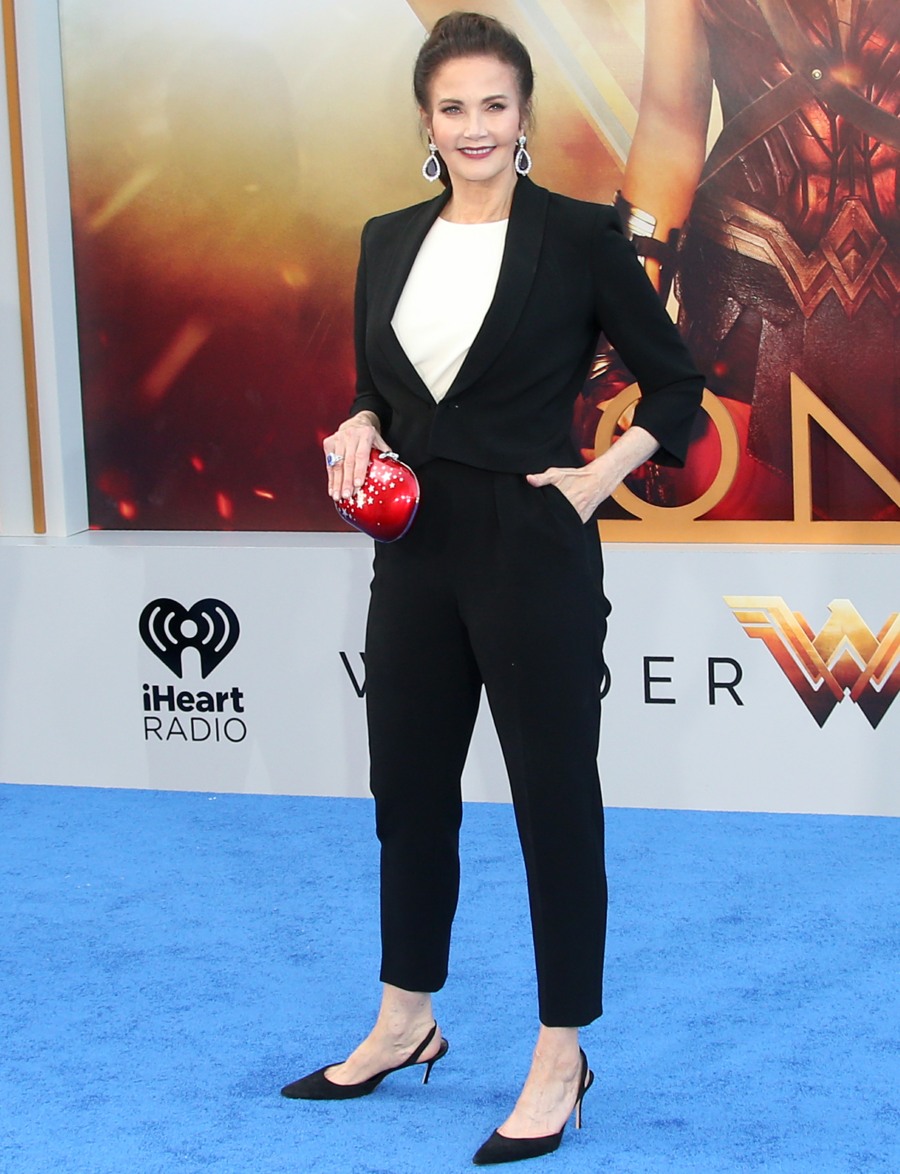 I can't start with Chris Pine's style. I love him and I love that he loves clothes, but he needs to stop with the three-piece suits and old-timey pocket watches.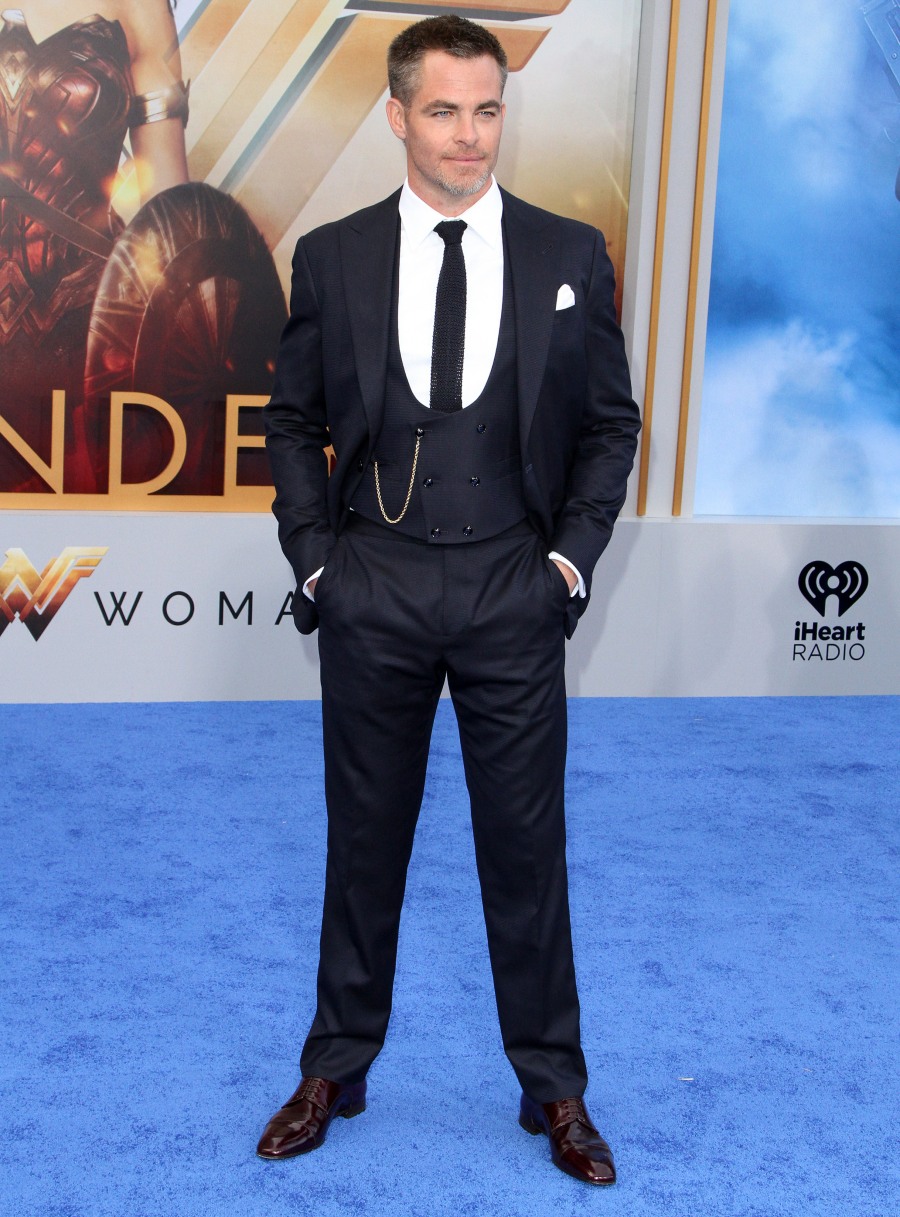 Robin Wright in Saint Laurent. This is pretty boring.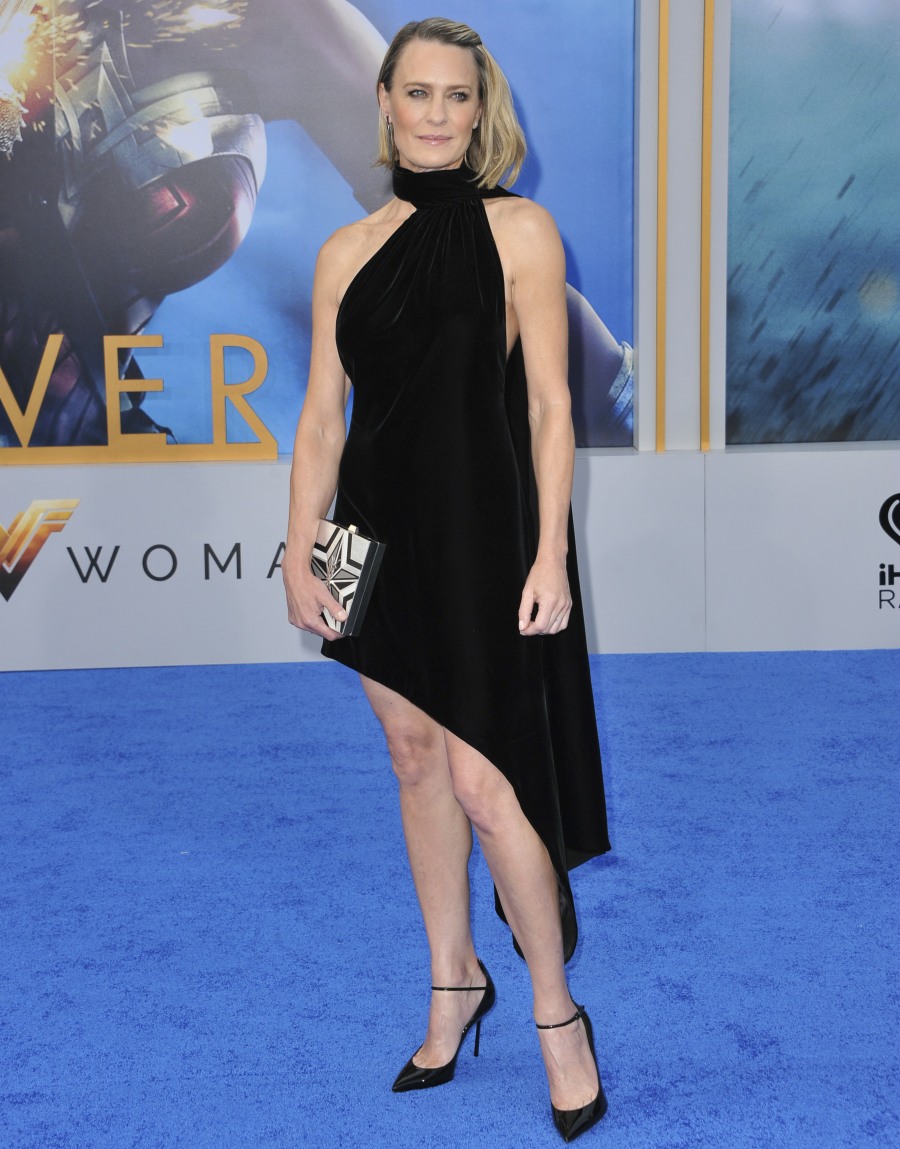 Connie Nielsen in Alberta Ferretti Resort 2017. I would have loved this if it had two straps and it was just a really cute sundress.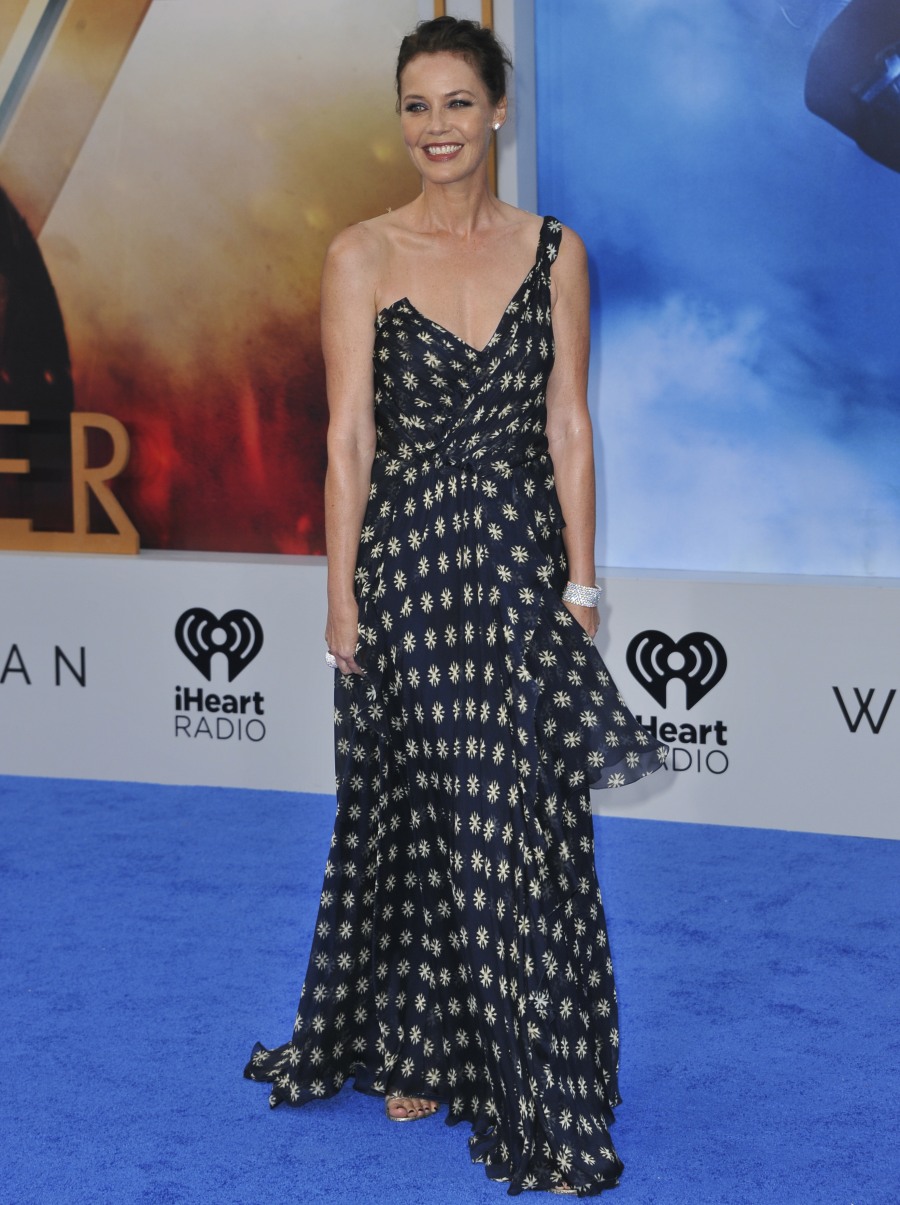 Photos courtesy of WENN, Getty.