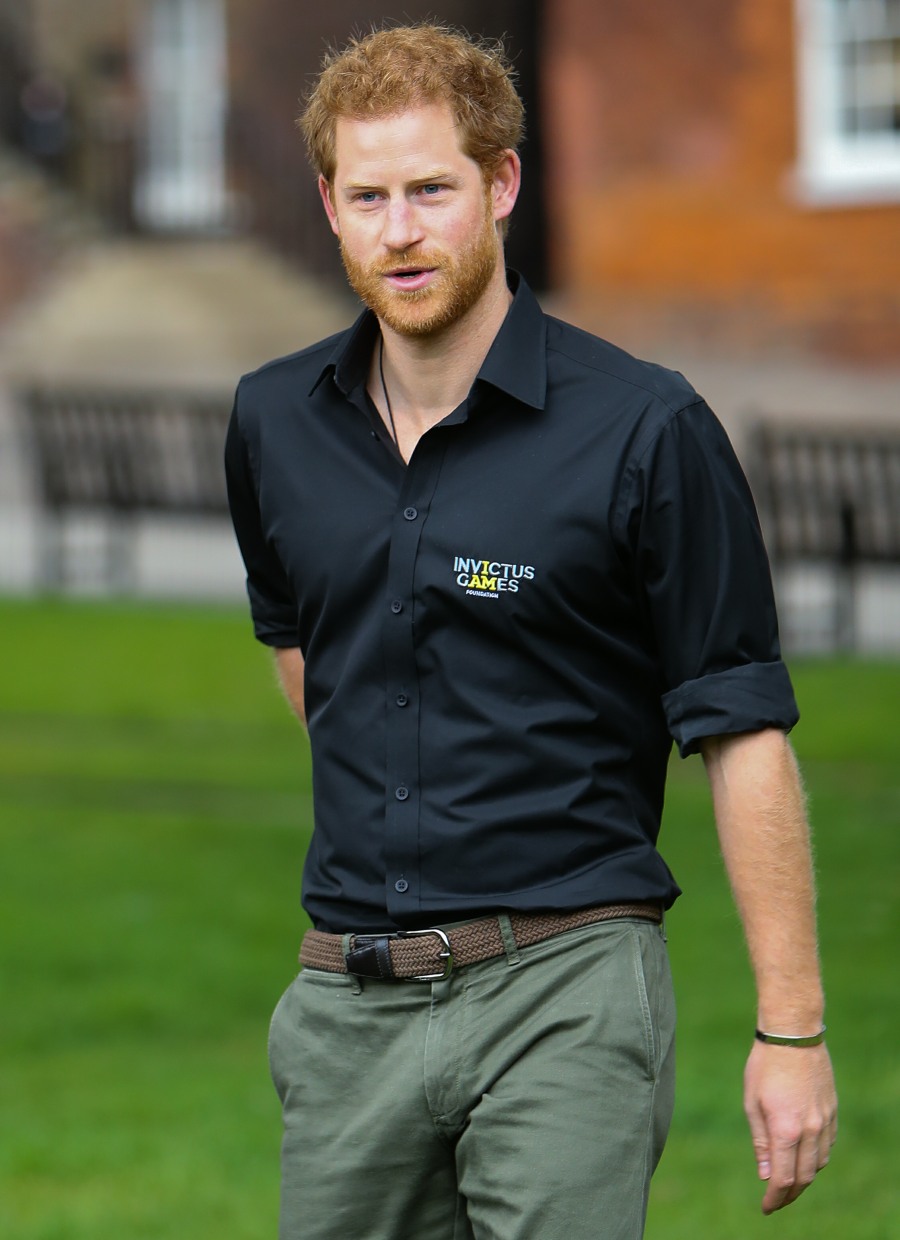 Here are some photos of Prince Harry on Tuesday, officially launching Team Britain for this year's Invictus Games. I think that basically means that Harry did a photo-op with the British athletes who will be participating in this year's games in Toronto, which should be the biggest Invictus Games thus far. The Invictus Games project seems to grow by leaps and bounds every year – last year's games in Orlando were significantly bigger than the London games in 2014. True story: very little of Harry's work on the Invictus Games – which he pulled together and organized, based off America's Warrior Games – is categorized as a royal appearance on the Court Circular. Meaning, I doubt this launch event "counts" towards Harry's year-end numbers. So when people complain about Harry being as "work shy" as his brother and sister-in-law, it's really not true. It's just the work Harry does is not work on behalf of the Queen.
On a more superficial note, Harry looks great in these photos, right? Last year, when he met Meghan Markle, Harry reportedly got a trainer and started taking his workouts more seriously. You can tell too – he hasn't looked booze-bloated in months or carb-puffy in months. In addition to the Invictus launch event, Harry also hosted a garden party at Buckingham Palace Tuesday afternoon. It was the annual Not Forgotten Association Garden Party and it was for "providing entertainment and recreation for thousands of wounded, injured and sick military personnel and veterans." Sounds like the British version of America's USO. This was Harry's first "solo" BP garden party, meaning he had to host the party by himself, without any royal backup. Hopefully Meghan will be around soon enough to help him out.
As a tri-service charity, @nfassociation helps former and serving Service men and women across @BritishArmy, @RoyalNavy & @RoyalAirForce. pic.twitter.com/L7uy1WoCet

— Kensington Palace (@KensingtonRoyal) May 30, 2017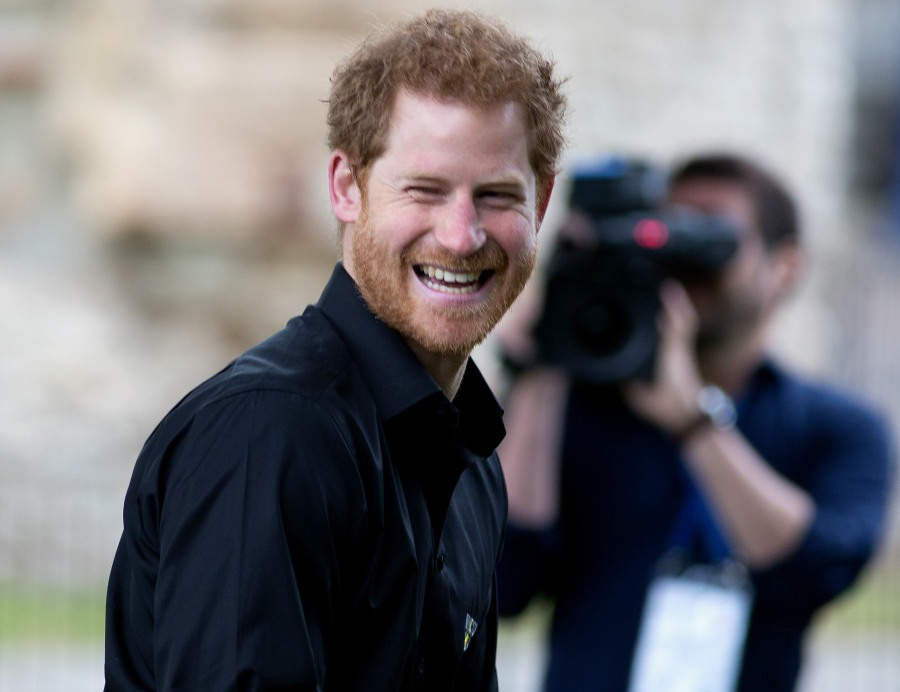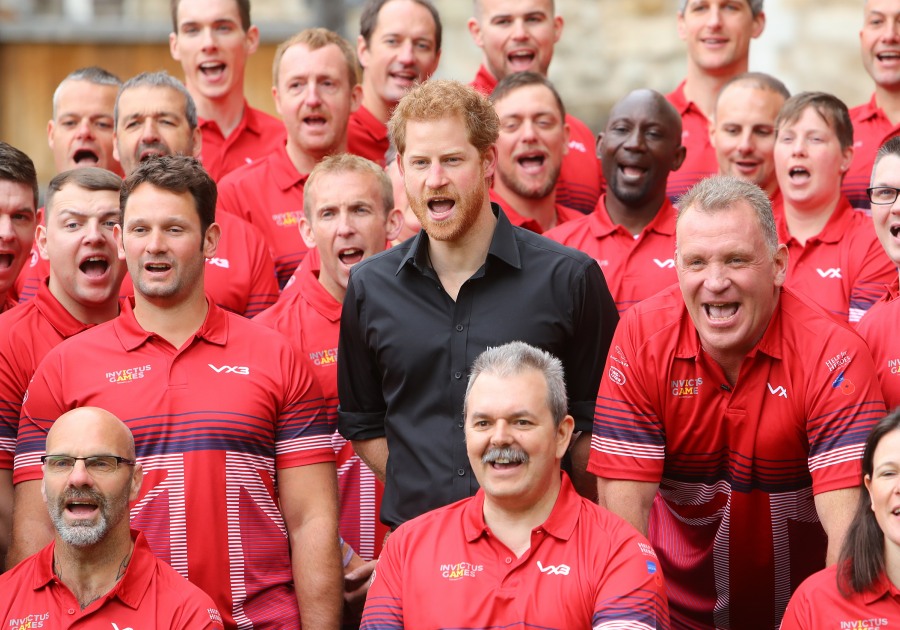 Photos courtesy of WENN.