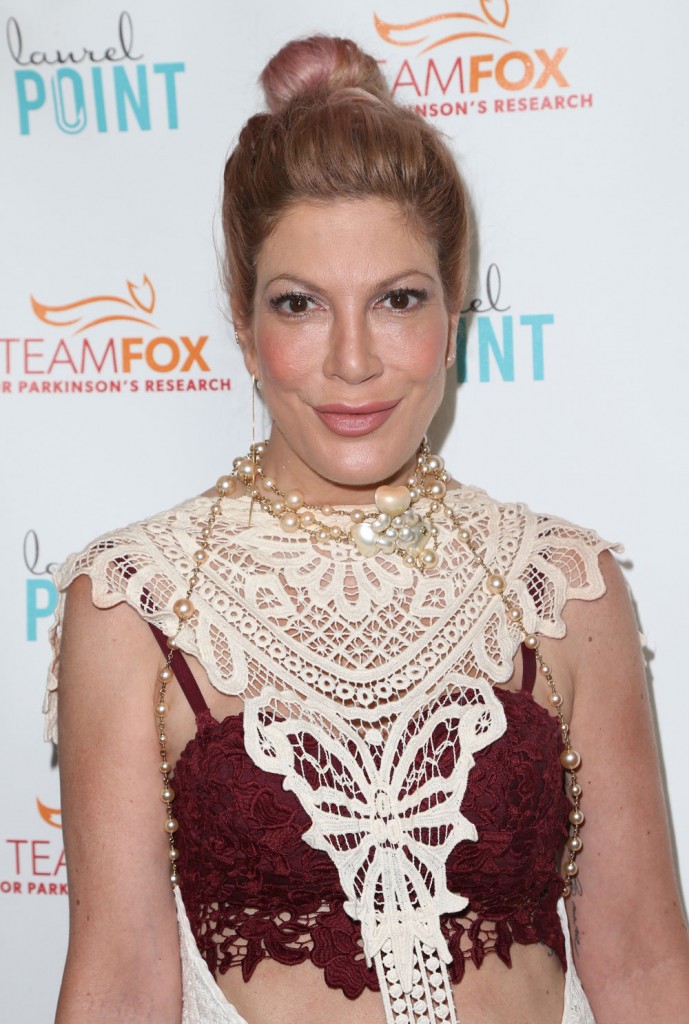 Celebrity money problems somewhat fascinate me. I say this as someone who drives a ten year old car with sh-tty air conditioning (I'm planning to trade it in this summer for a newer used car) and shops at Goodwill. Sometimes I splurge on shoes or a purse and I definitely go out to dinner too much but overall I live within my means. So Tori Spelling, who could be living large but still reasonably given her income, is deep in debt. Her bank accounts were recently drained by the IRS so I doubt she has any liquid assets whatsoever. In order to have your accounts seized you have to have ignored multiple attempts by the IRS to contact and work with you on a repayment plan. So just keep that in mind when you hear that a default judgment was ordered against Tori for nonpayment to one of her other many creditors. She didn't even bother to show up to court or hire a lawyer to represent her. How deep in denial do you have to be to do this? She took out a 400k loan in 2010 and owes a bunch on that and is also almost $17k overdrawn on her account.
E! News has obtained the court documents in which a judge ruled they will now have to pay off a $220,000 default judgment.

The ruling came after the couple missed a subpoenaed court appearance last week regarding the couple's on-going legal battle with City National Bank, who is suing them after they allegedly failed to pay off a $400,000 loan from 2010.

According to the docs, Tori and Dean failed to pay $185,714 plus an additional $2,407 in interest and $681 in late charges for a total of $188,803 from the 2010 loan. Additionally, the bank is asking Tori for $17,149, which she allegedly overdrew in September and has yet to repay.

Thus, in total, City National Bank was seeking about $205,000 in damages from the couple.

The couple missed the deadline to respond to the bank's allegations in court on May 22. Therefore, the judge granted the bank's motion for default judgement, ordering them to pay $202,066.10 to City National Bank plus an additional $17,730.56 for a grand total of $219.796.66.
E! reminds us of Tori's other debts. Not only did she get cleaned out by the IRS, she also has a tax lein of $259k to the state of California for back taxes from 2014, and she's been sued by AmEx twice for over 100k in credit card debt she didn't pay. I would wonder why she hasn't filed for bankruptcy yet but that would require acknowledging that she has a problem, which she's so unwilling to do she doesn't even respond to subpoenas or summons from the IRS. In case you're wondering how she got into this mess just check out her Instagram, which is a handy guide to her lavish spending. A lot of her posts are sponsored so it's hard to separate out the things she's been comped vs. what she's splurging on, but she did take her family out for oysters and escargot recently. Also, she never Instagrammed the giant bounce houses she rented for an Easter party for her kids. She's probably spending a lot and hiding it.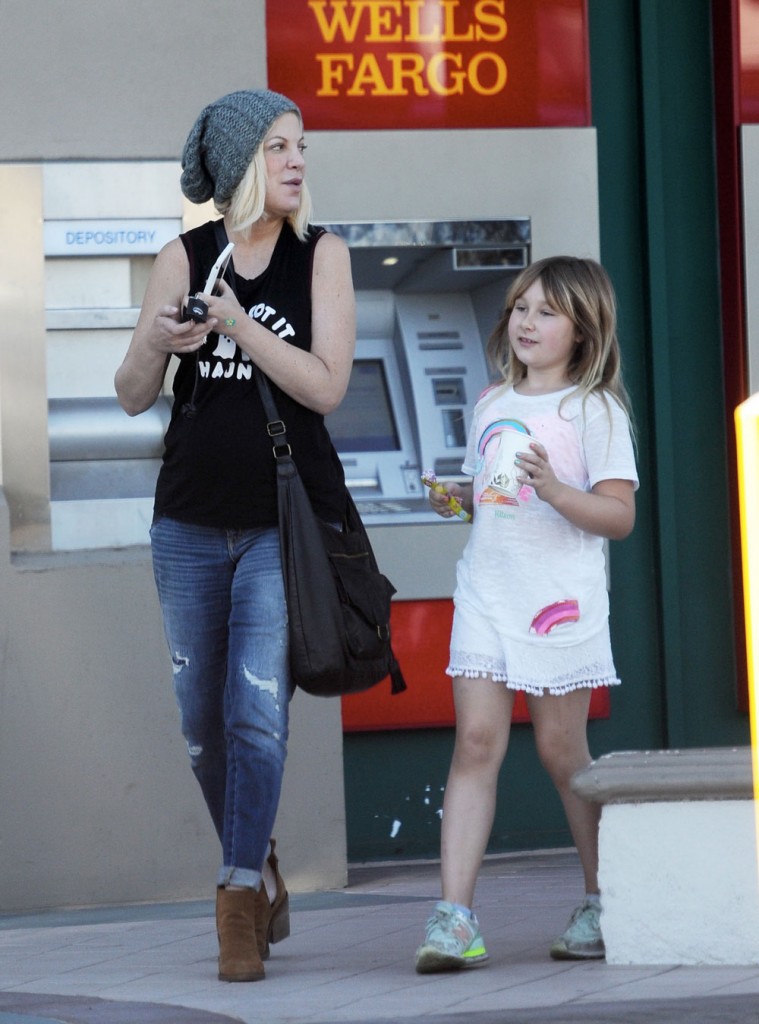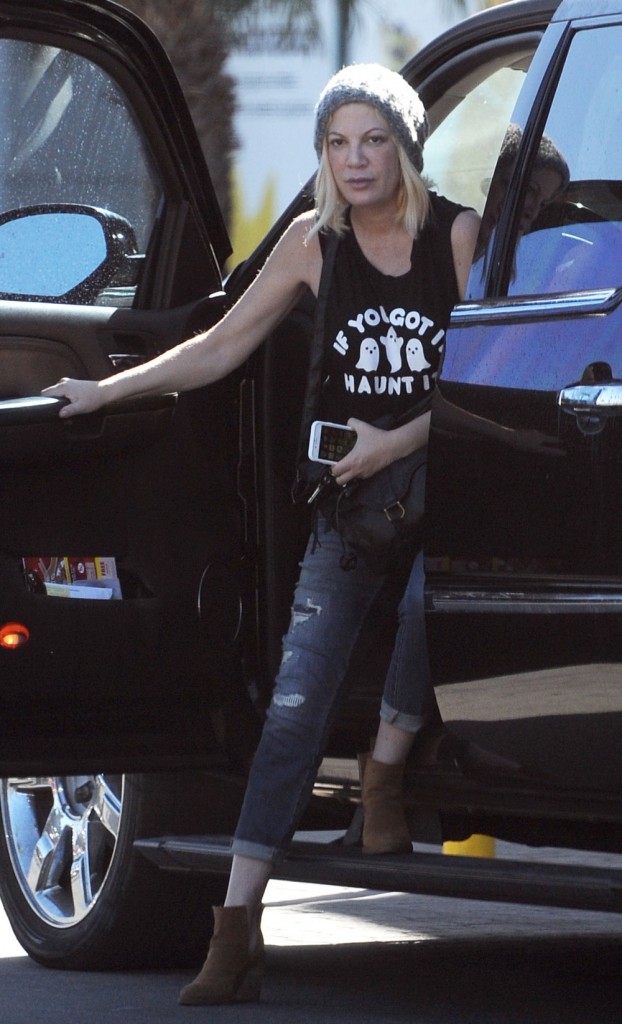 photos credit: WENN and Getty