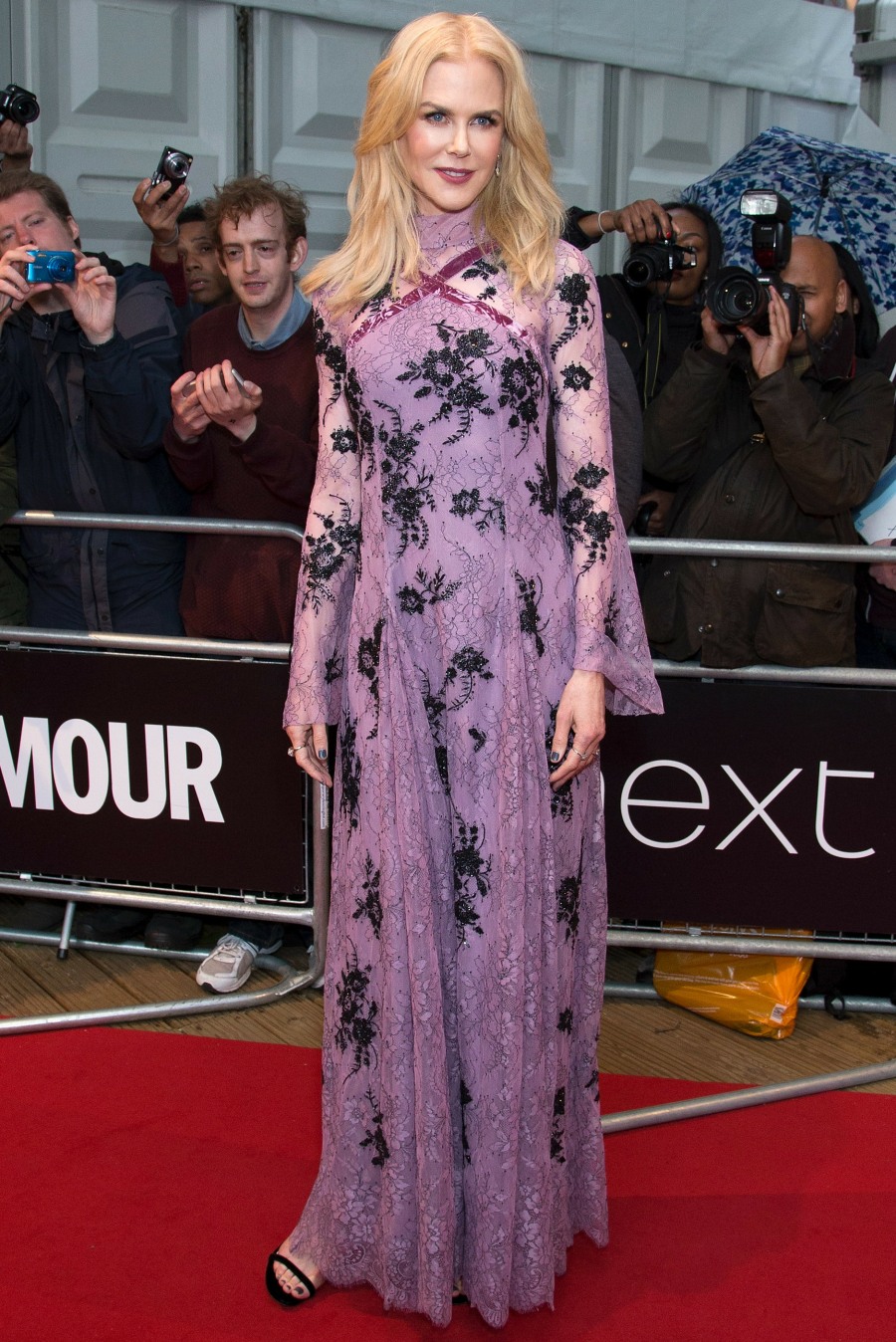 There's been a lot of talk about Nicole Kidman this year, and how it feels like she's come into her own… yet again. She had this kind of career-resurgence after she divorced Tom Cruise too, and it lasted for about five years and then it went away. You can really tell that Nicole is feeling herself these days, and it's fascinating to watch after all this time. I have to admit: I'm even finding her rather inspirational these days, and I never thought I would say that about Kidman.
Anyway, these are some photos of Nicole at Tuesday night's British Glamour Awards in London. She won an award for "Best Film Actress," even though I would argue that her stand-out performance from the past year was on television, not film. Her dress here is Erdem, and at first I sort of hated this, but after repeated viewings, I sort of like it. It's very "Nicole Kidman." During her speech, Kidman talked for a moment about how she's feeling ahead of her 50th birthday in a few weeks:
"I want to tell all the women out there—it is not over at 40. It is not even over at 50. I'm going to take this as a birthday present—I'm about to turn 50 in two weeks, and I never thought this would be one of my best years."
I'm not turning 40 until… well, I don't want to say. But it's looming away and I can see it. And I'm not happy about it. I feel like when I hit that marker, my life is going to fall apart. It's not so much that I'm afraid of ageing – as the years go by, the fewer f–ks I have to give about my appearance – but it's just a general fear that my body and my life is going to break down at 40. It's inspirational for me to see Nicole Kidman up there, saying sh-t's not over at 40 or 50.
Also: Nicole and Ewan McGregor sat down for a dual-interview with Variety. It was charming.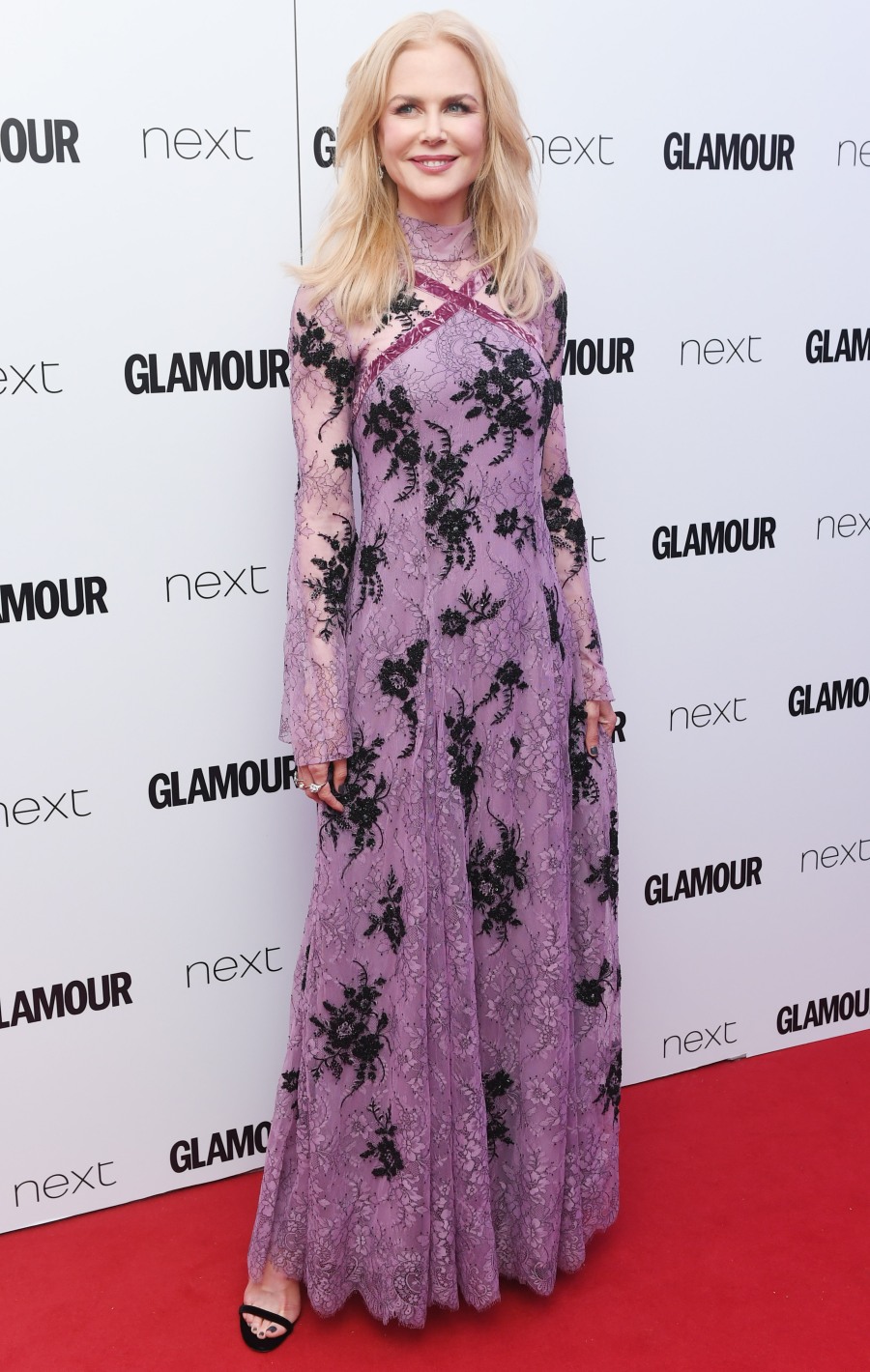 Photos courtesy of WENN.