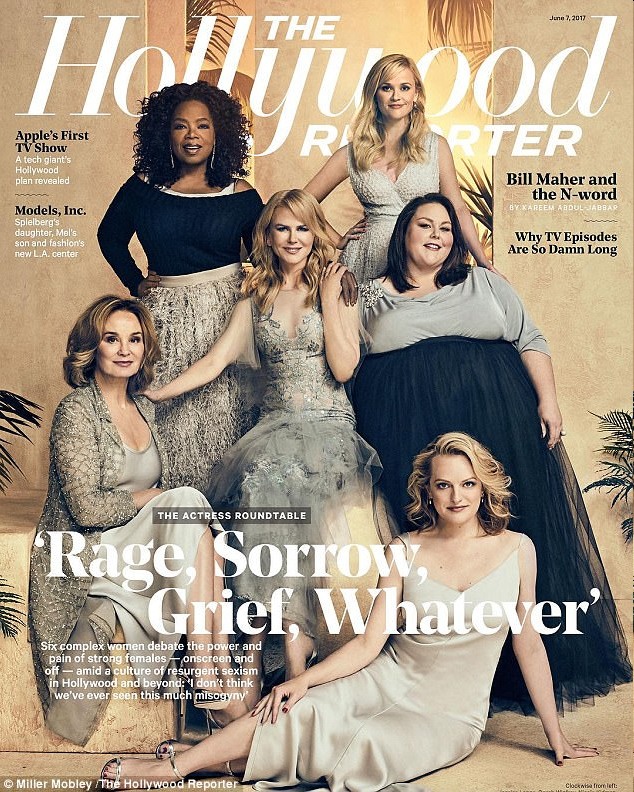 Last year, Reese Witherspoon took part in an Entertainment Weekly round-table discussion for leading ladies or multi-hyphenate actresses or something. She told a story of why she decided to start her own production company as a way of producing female-centric movies with good roles for women and good jobs for female directors, producers, etc. Reese basically said that she was sent an awful script for a romantic comedy and there was a "girlfriend part" and she was told that a bunch of different A-list women were chasing this terrible role in a terrible comedy. And that's when she knew she needed to start her own production company. Reese was rather blatantly talking sh-t about this movie that got made, which is how it became a huge blind item. She ended her story with "And by the way, two Oscar winners did it." We discussed the blind item here. Well, Reese took part in another roundtable discussion, this time for The Hollywood Reporter's Emmy preview/potential Best Actress nominees. The whole piece was good, albeit long-winded and if you want to see the full THR package, go here. But Reese talked about that awful comedy again, plus she shaded someone else in a blind item.
Blind Item #1: "I started a production company five years ago because I was looking at maybe the worst script I've ever read in my entire life and it had two parts for women. I called my agents and said, "This is such a terrible script." They said, "Well, seven women want it so … you're the only one who's not vying for the part." And I thought, "God, if this is what we've come to, I have to get busy." Because you can either complain about a problem or you can be part of the solution."

Blind Item #2: "I was talking to this very famous actor and I said, "How did you prepare for this role?" He said, "Well, I went into the woods for three weeks and I didn't talk to anybody." And this person has a lot of kids and is married. And he's like, "You did the same thing for Wild, right?" I was like, "Uh, no." If I went away for three weeks and no one could call me, everybody would've had a mental breakdown. I got on a plane and was shooting within 24 hours. I wish I had prep time. I love the preparation. I love watching and reading and digging deep.
A lot of people think BI #2 is Leonardo DiCaprio, but Leo is not married, nor does he have kids. Who is that guy then? I feel like it's someone like Matthew McConaughey – that's someone I could see Reese talking to about process, and it seems like Matthew would say something oblivious like that. As for Blind Item #1… I still don't know. We had so many theories last year. Vulture's current theory is that the movie she's talking about is A Million Ways to Die in the West. But I saw that movie, and while it wasn't good, it's not even close to being the worst script ever or anything.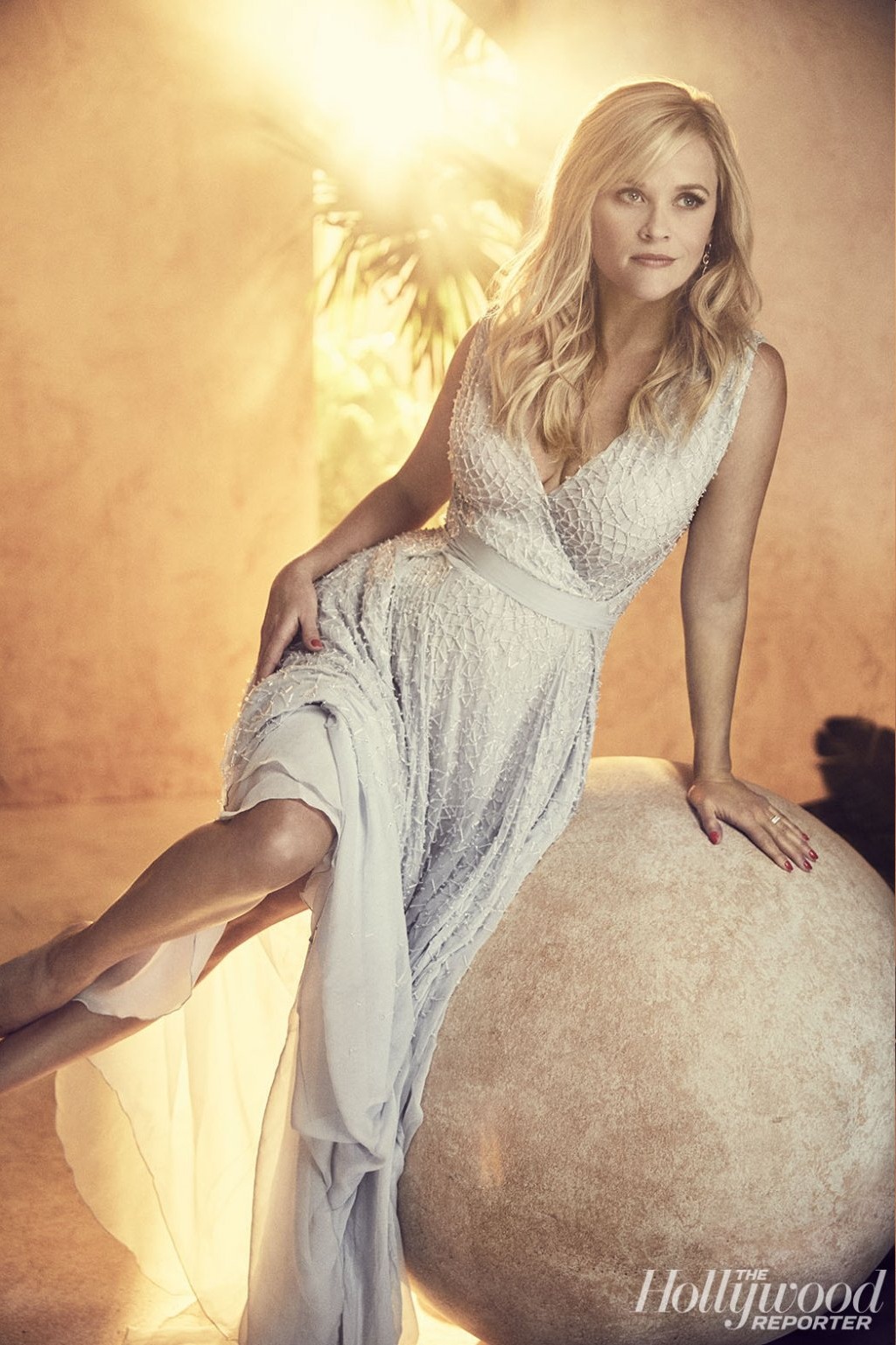 Photos courtesy of The Hollywood Reporter.