Over the weekend, Gwyneth Paltrow hosted her In Goop Health Summit, which was basically everything that you would think it would be. The reviews and first-hand stories about the event are really funny. Sarah at LaineyGossip talked about the crystal therapy (wherein you have to buy hundreds of dollars worth of crystals), IVs for people too lazy to drink water, and other hokey bad science for rich white women. The summit also involved guest speakers like Cameron Diaz and… Miranda Kerr. I understand why Kerr is there – she's shilling for her organic beauty line, because her consumers are the same as Gwyneth's. Her consumers are the kinds of women who will try "leech facials"… and save the leeches.
There's no beauty trick too adventurous for Miranda Kerr. The 34-year-old model joined Gwyneth Paltrow for a star-studded panel at actress' In Goop Health summit in Culver City, California, on Saturday and opened up about trying leech therapy.

"I've had a leech facial," Kerr said, noting that she enlisted the help of the leeches for her tailbone as well. "I kept the leeches, they're in my koi pond. You're not allowed to reuse them and if you don't take them home then she kills them and I didn't like that idea."

Paltrow, 44, who is no stranger to trying unconventional beauty treatments herself, remarked: "Wow! I thought I was bats— crazy!"

"It's adventurous," Kerr replied. "Health is wealth. They've been doing leech therapy for thousands of years."

Although Kerr said she's a big fan of Paltrow's lifestyle brand — "I've tried every GOOP thing and more" — Kerr boasts a beauty powerhouse of her own: KORA Organics. She launched the organic skin-care line in 2009, according to Vanity Fair. The Australian model is big on wellness, and said that she and her new husband Evan Spiegel even kicked off their wedding day with yoga.

"Something that has been really powerful for me is Kundalini yoga," Kerr said. "It's a different type of yoga and it includes a lot of breath work and chanting and meditation. It energetically invigorates me. Without that, I don't know that I'd be able to do everything that I do. Everyone has a different thing that fulfills [them] … If you find what works for you as an individual, make sure you do those things."
You know why people used leeches for "thousands of years"? Because they didn't have penicillin. They didn't have antibiotics. They didn't have Sudafed. Two hundred years ago, if you had any kind of illness, they would just throw some leeches on you and hope that the leeches would draw out the sickness. And now, in 2017, model/trophy wives talk about leech facials like OF COURSE leech facials are the answer to all of your skincare needs. JUST WASH YOUR FACE.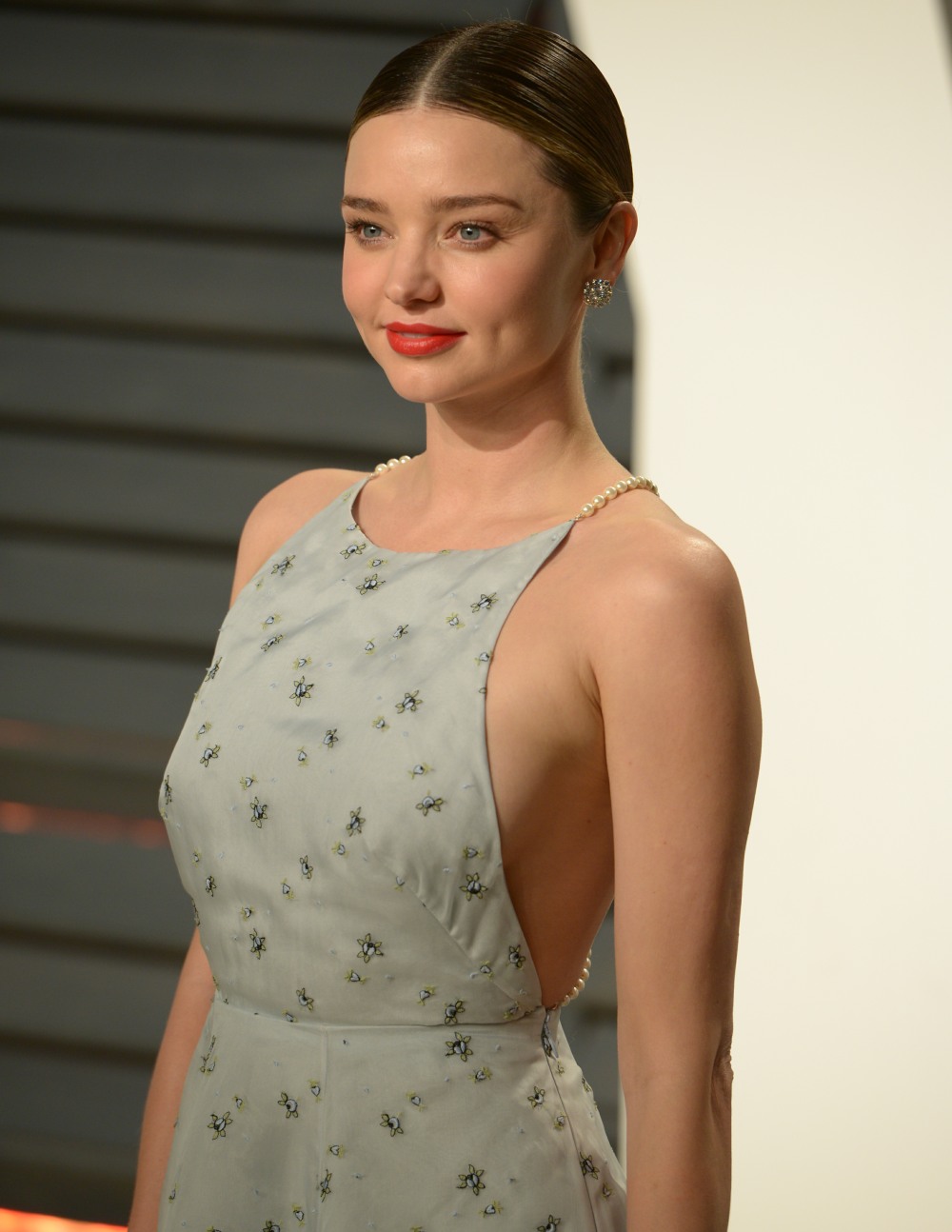 Photos courtesy of Instagram, WENN.