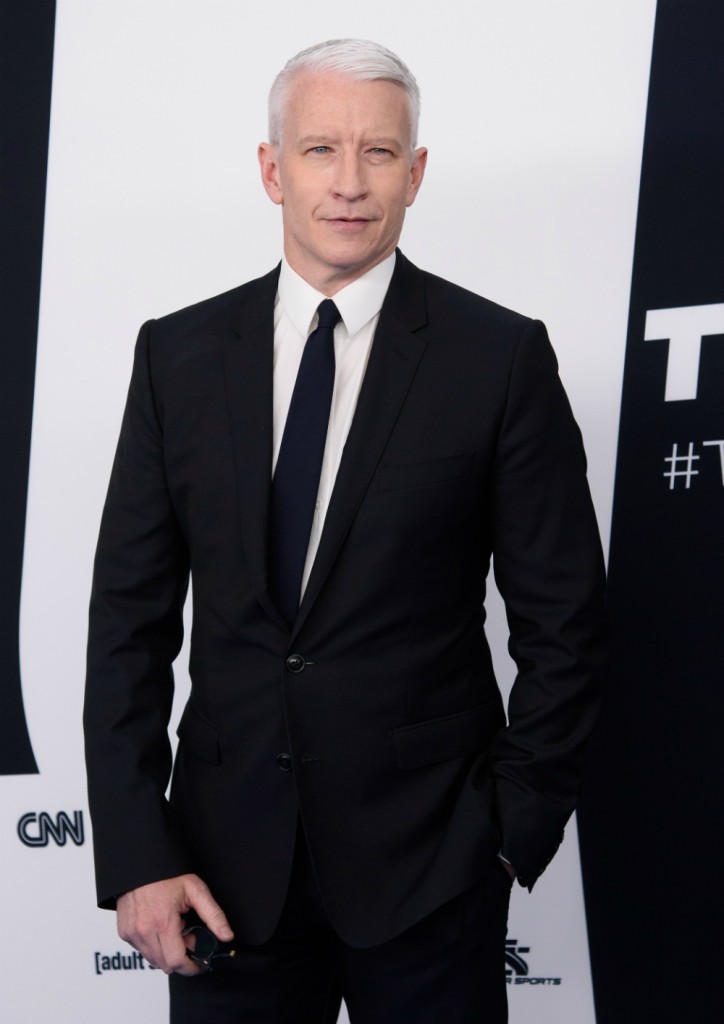 It seems we aren't quite done talking about Kathy Griffin's severed head stunt yet, although I'd like to be. And like me, I'm sure Anderson Cooper would also like to be done talking about it. However, given his relationship with Kathy and his reaction to her photo, he can't escape that easily. Following the release of the photo, Anderson tweeted this:
For the record, I am appalled by the photo shoot Kathy Griffin took part in. It is clearly disgusting and completely inappropriate.

— Anderson Cooper (@andersoncooper) May 31, 2017
Personally, I thought this was a good move. Although I am very much over the attention being given to her for this, I did find the actual photo an egregious error in judgement. I could see why anyone connected to her or the photo would want to officially state their position on it. Not everyone agreed, though. In the replies to Anderson's tweet, some people were angry he didn't support his friend, some were angry that he wasn't hard enough on her, some were angry because he yelled at Jeffrey Lord during a broadcast, which was a completely unrelated, prior event. So, in light of Kathy getting fired, Anderson can't escape this ridiculous outrage either. Of course, this time it was dished out by joint Anderson/Kathy friend and perennial sh-tdisturber, Andy Cohen, who asked Anderson to discuss both the photo and the aftermath.
During his appearance at the Comerica Theatre on Friday night, Anderson Cooper addressed an issue that was on a lot of people's minds: The Kathy Griffin situation.

"She and I have been friends for a long time and I want nothing but good things for her," he said about an hour into his show with Andy Cohen.

After the photo went public last week, Cooper posted on his Twitter account on May 30 that he found the picture "clearly disgusting and completely inappropriate." Those words surprised some fans, who knew of the longtime friendship between the two.

"I don't want anybody's career to be destroyed because they do something unfortunate and inappropriate, but yeah, I thought what she did was inappropriate," he said. "You know, I think I said that I thought it was completely inappropriate and I didn't approve it in any way, and I think when you're friends with somebody you can say that."
Yes. If you are friends with somebody you absolutely can call them out when they do something inappropriate. And you can not want their livelihood destroyed over it, too. Of the people I truly consider my close friends, each one would call me on the carpet if I messed up. I count on them for that. I like Anderson's response. He's not backing down but he's not throwing her under the bus either. I'm glad no one's asking him about her getting fired from CNN, I think that might be trickier waters to navigate and he can't really win with any answer he gives. Fox News claimed Kathy feels betrayed but Kathy has not made a statement about Anderson's comments.
You know who isn't being asked enough about this? The photographer, Tyler Shields. He and Kathy are equally complicit but whereas Kathy is fielding death threats and a hit (although likely temporary) to her career, Shields gets to thumb his nose at everyone and remain unscathed. This whole thing is slightly reminiscent of how the Janet Jackson and Justin Timberlake fallout came down after the Superbowl scandal.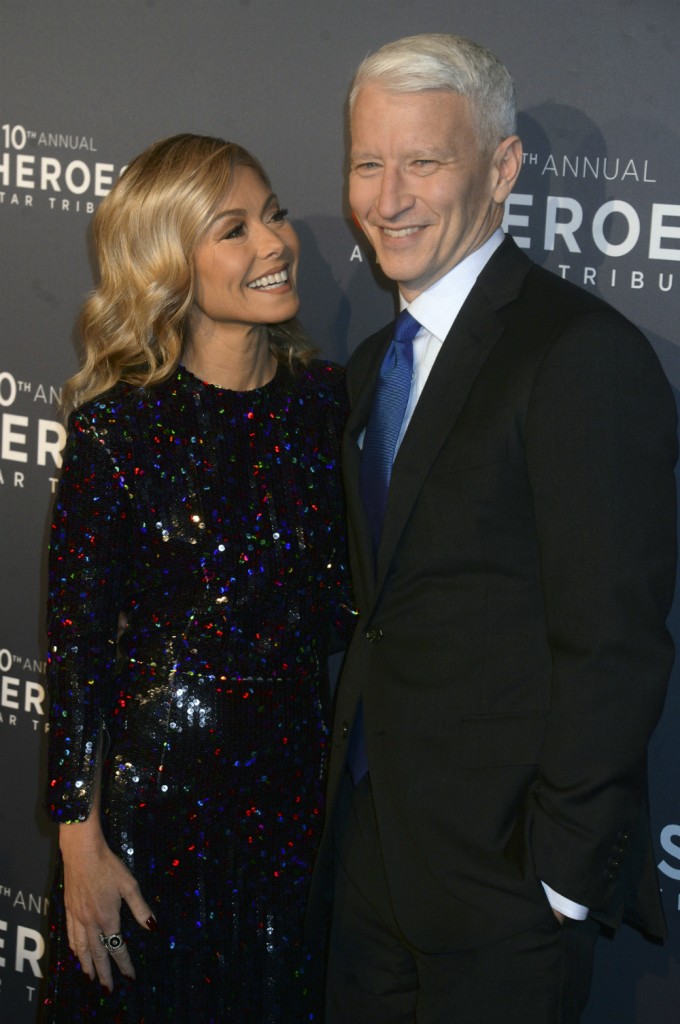 Photo credit: WENN Photos, Twitter and Getty Images