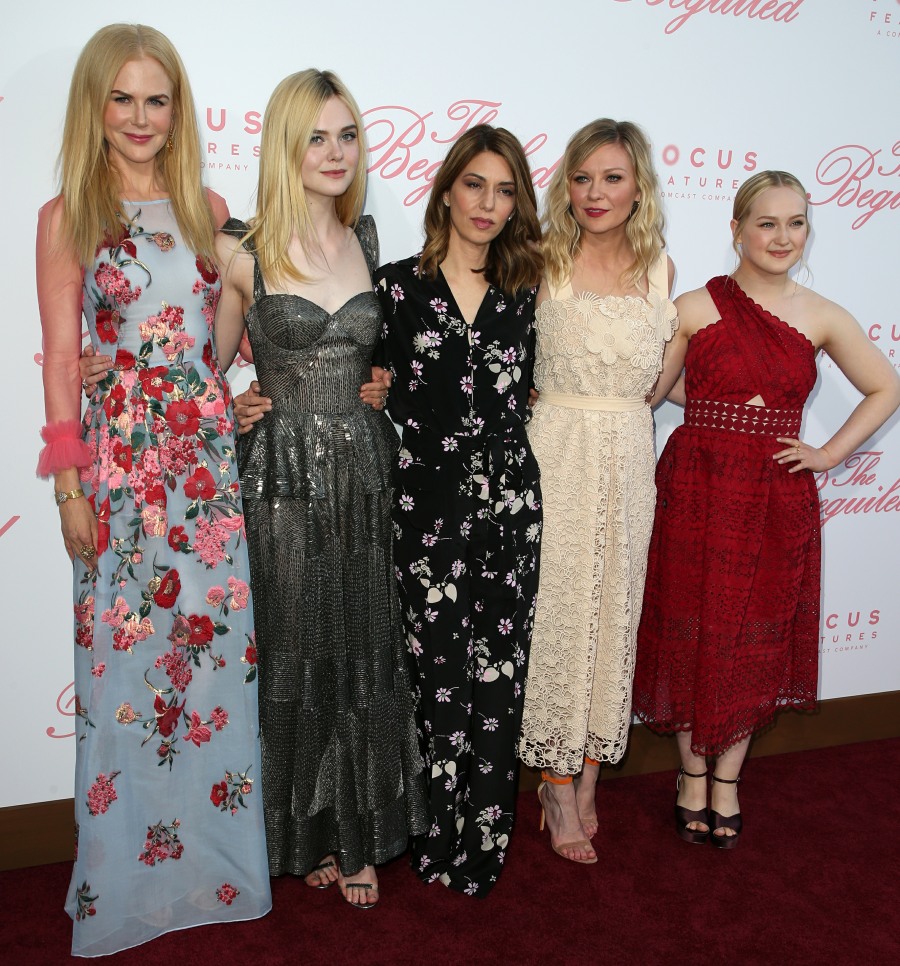 I've been saying this for years now, but I'm going to keep saying it until people get it: Nicole Kidman used to be The One on any given red carpet. She was always the best-dressed. She was always elegantly turned out. She was always perfect on every occasion. But around the time of her marriage to Keith Urban, Nicole completely lost the thread (get it??). Nicole now wanders around in twee doilies, cutesy animal prints (as in, she has animals stitched onto her boobs) and Miss Havisham couture. Or she'll fling herself in a completely different direction and go Full Showgirl. It's bizarre. Anyway, last night was the LA premiere of The Beguiled and Nicole chose to wear this strange Carolina Herrera dress. The dress included sheer, hot pink sleeves with a ruffled cuff. SERIOUSLY?? Is this the look??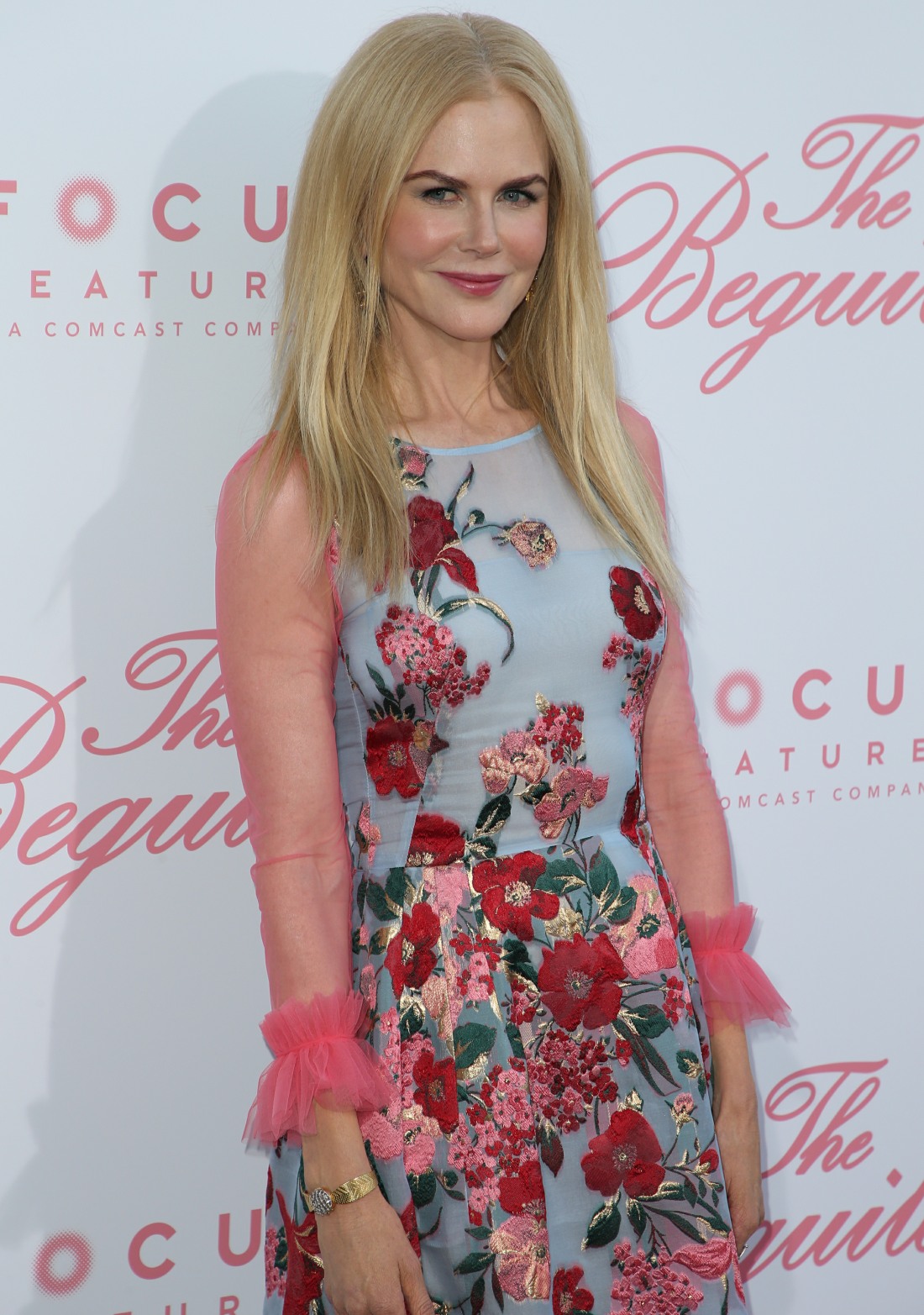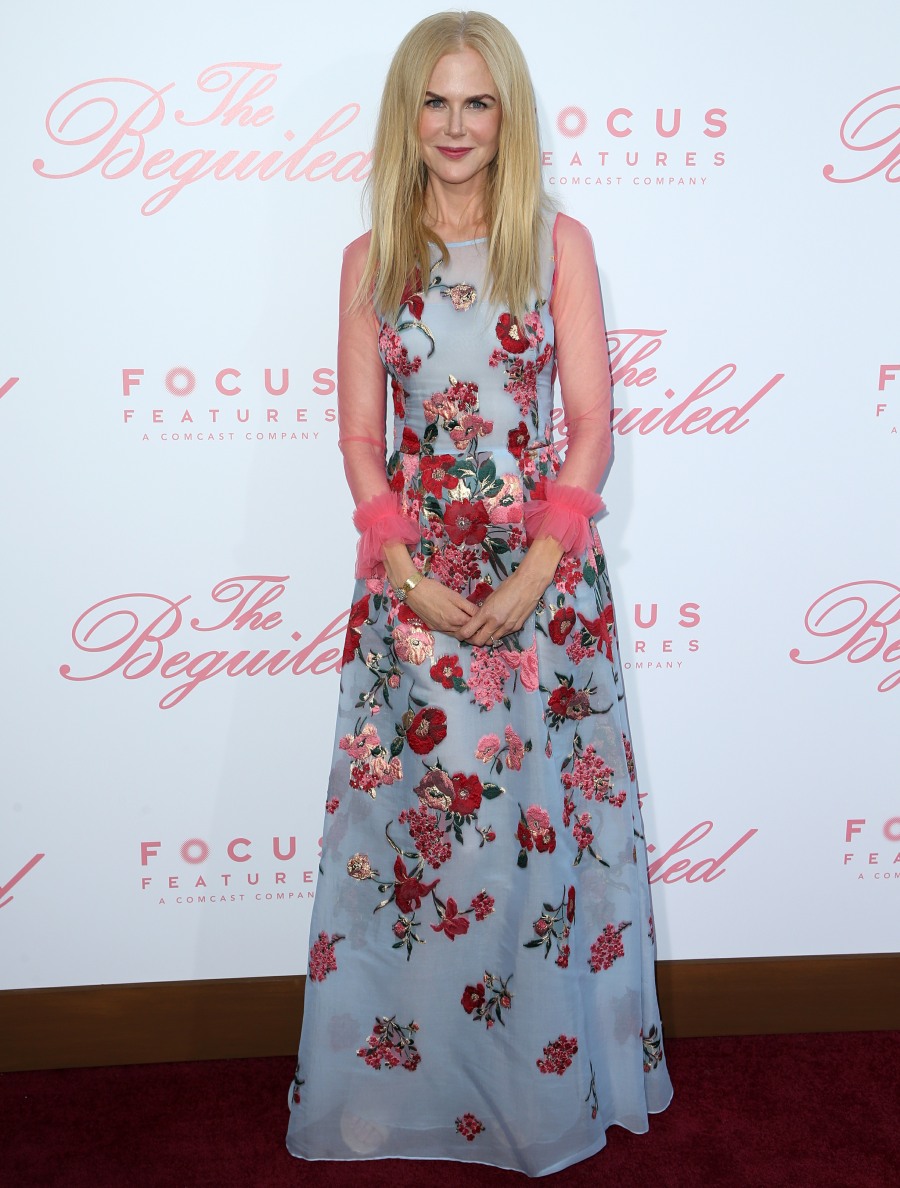 Here's Kirsten Dunst in Chloe. I don't really hate this, but just to be clear: I am going to immediately like everything else so much more than Kidman's Herrera. I think this is too pale for Kiki and her hair is bad and the shoes are wrong. But in general, the dress is okay.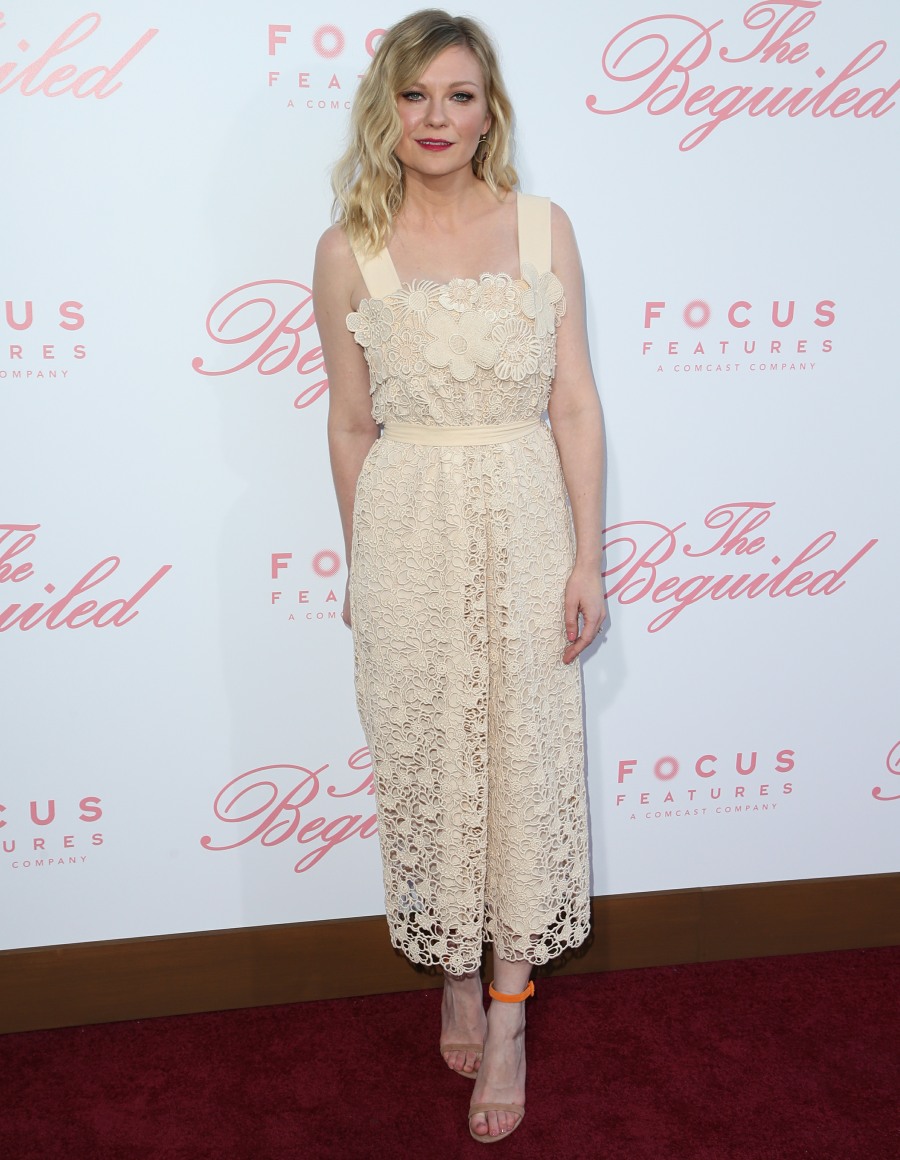 Elle Fanning in Naeem Khan. I don't know. She looks so much like her sister Dakota in this dress. Elle was wearing so many vivid colors in Cannes, and now this dark metallic? A missed opportunity, I think.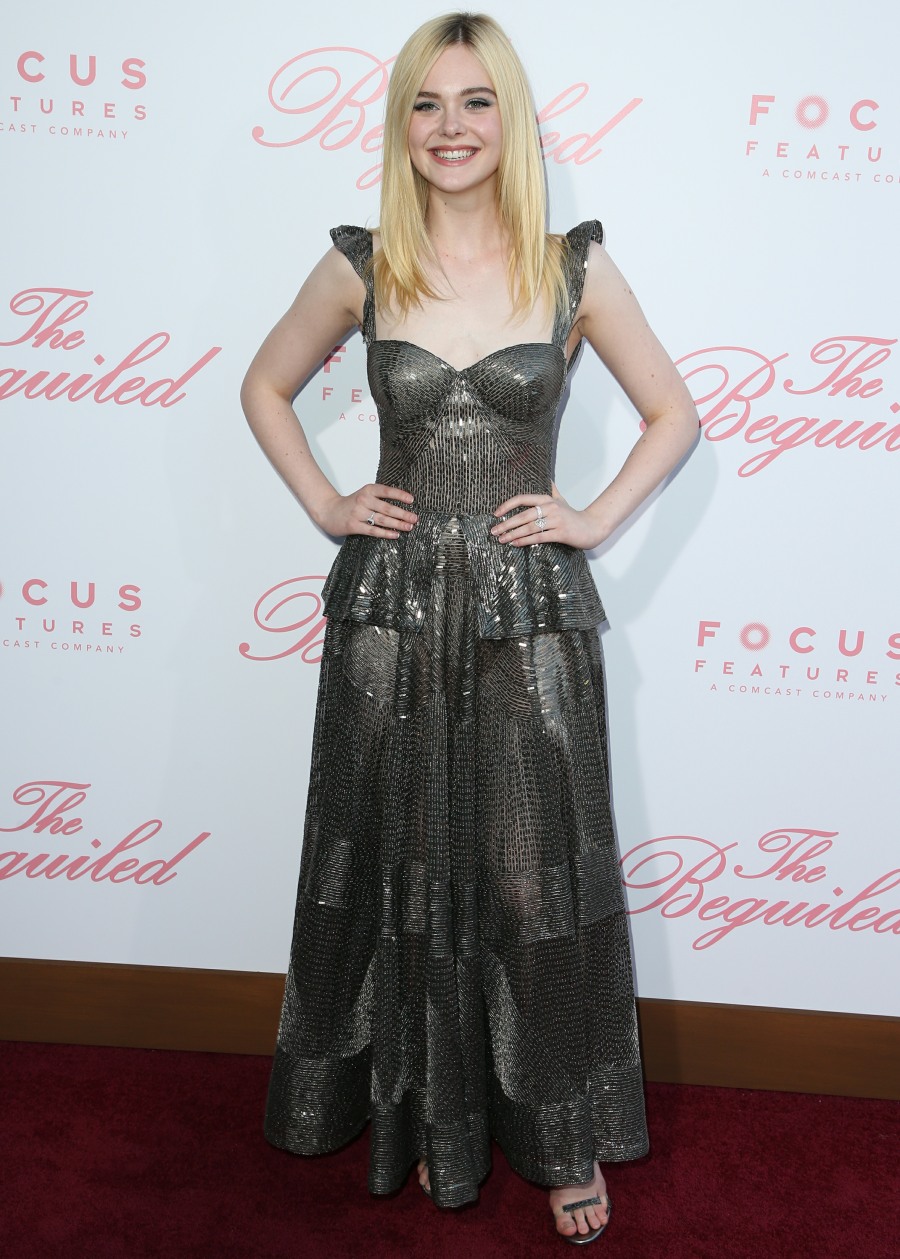 Emma Howard (the youngest main cast member in The Beguiled) in Self-Portrait. This is cute, but it should have been longer.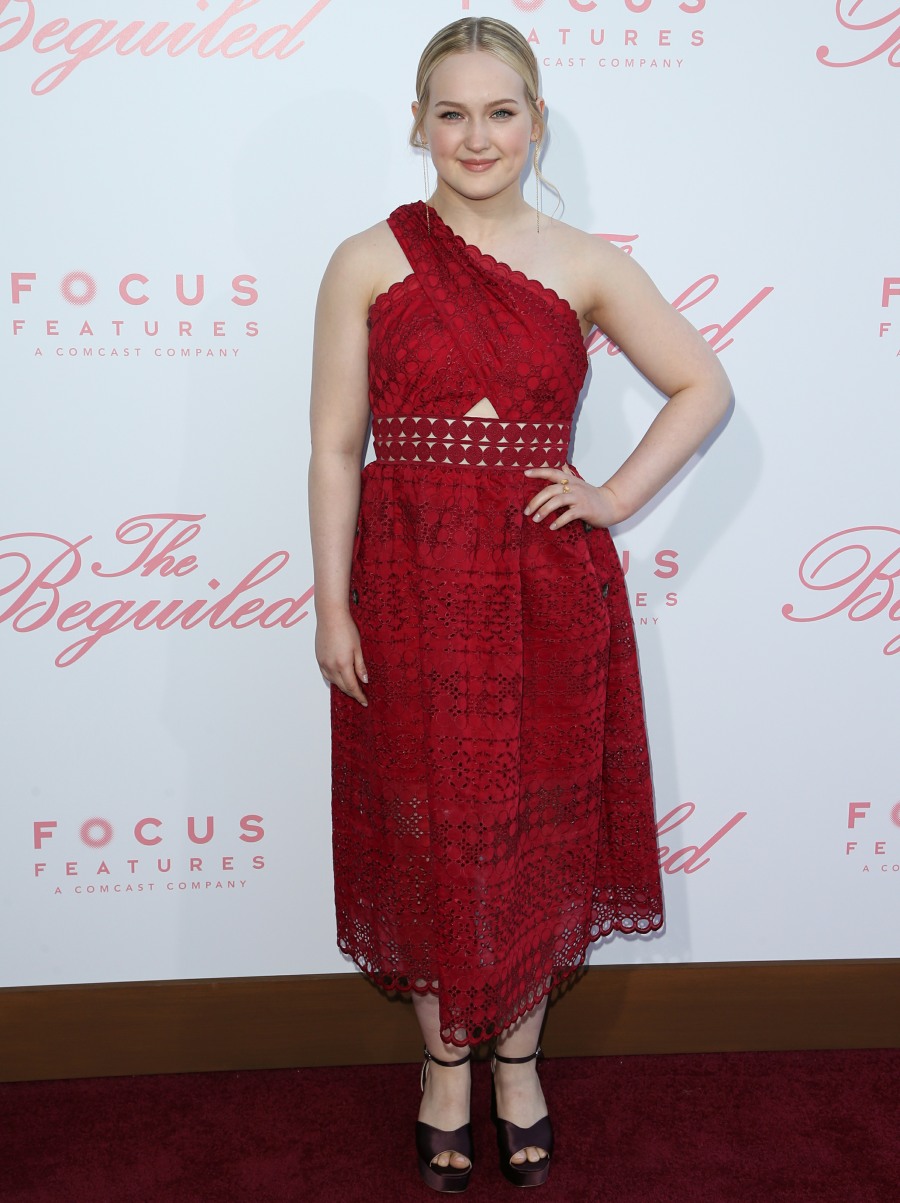 Sofia Coppola in Valentino, with her "date," Quentin Tarantino. QT and Sofia are really old friends and they've known each other forever and they dated way, way back in the day. I don't think they're dating now? I believe he's still with his longtime girlfriend. It feels more likely that he came out to support his friend, don't you think? As for her Valentino… this is my favorite look of the premiere. I would wear this. I had a dress a lot like this in 1998. (Although I think this is a jumpsuit.) Also: when did QT morph into a Carradine?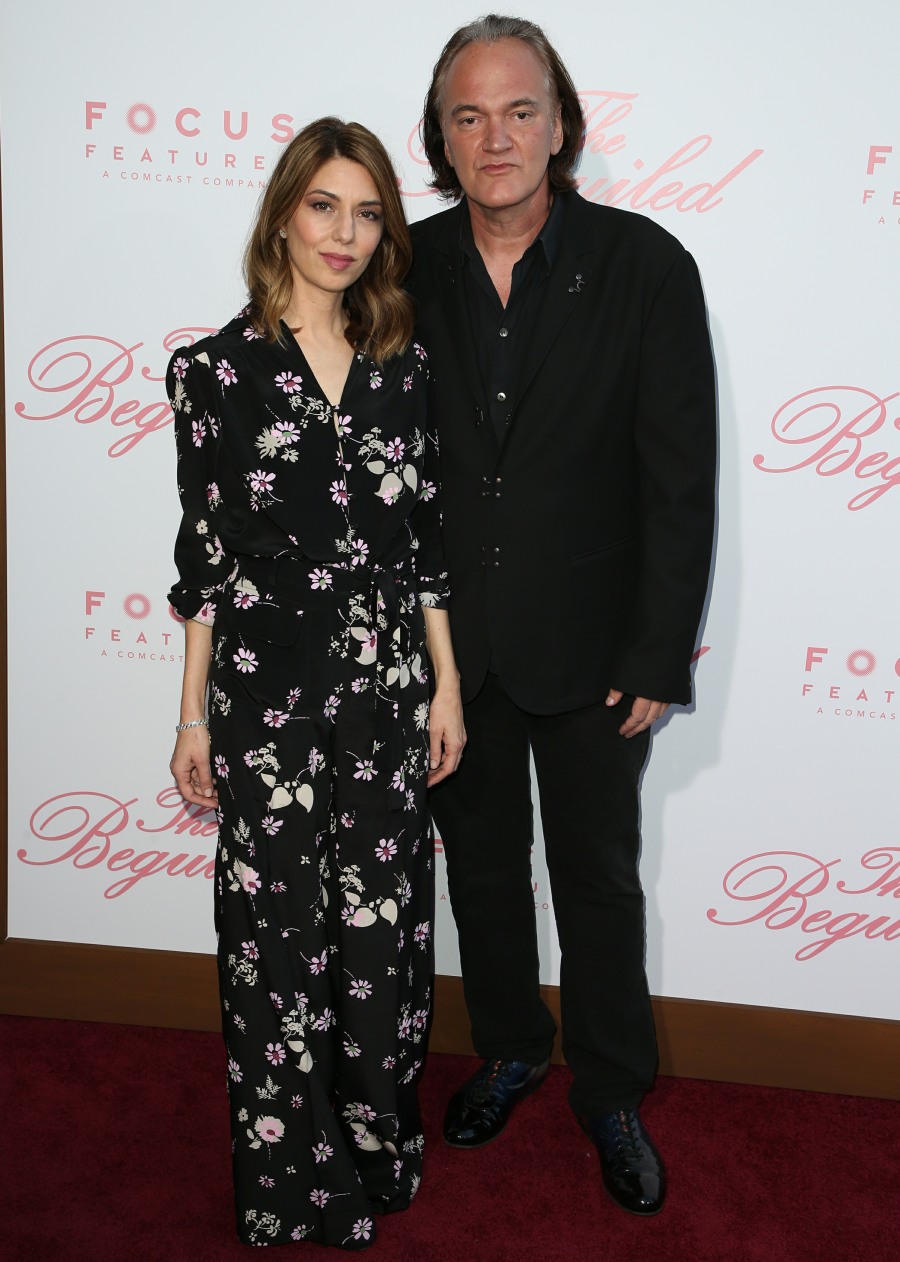 Photos courtesy of WENN.