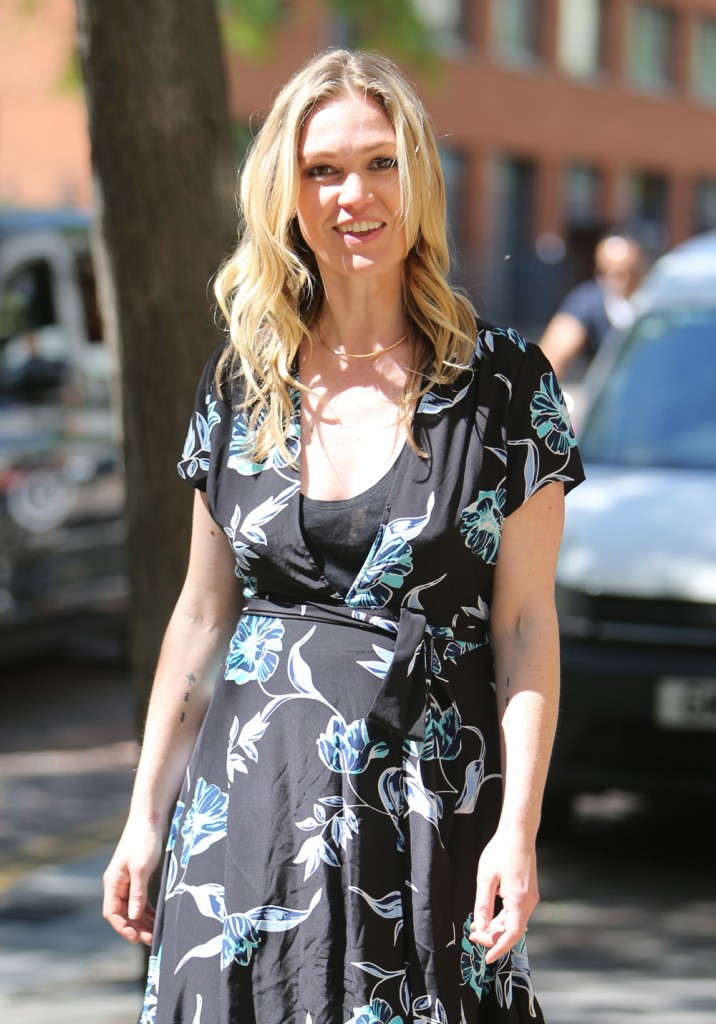 Julia Stiles is one of those celebrities who stays so far under the radar that when you see her you realize how much you missed her. It's not like she ever has a reason to disappear, she just isn't very self promoting, she does her own thing and comes out rarely. That's why it's so nice to hear that Julia, 36, is pregnant with her first child, with fiancé Preston J Cook, who works as a cameraman. They got engaged in December of 2015 and are expecting a baby later this year. Julia's rep confirmed the news after a photo came out of her holding her pregnant bump. (That's below, she's shown after a radio interviewer.) Here's more:
This will be the first child for the couple, who got engaged in December 2015 after meeting on set of the 2015 film Go With Me, where Cook worked as a camera assistant.

"Best Christmas Ever!" Stiles captioned a photo on Instagram of her stunning diamond engagement ring in January 2016 to announce the happy news.

During an appearance on Live! With Kelly in July 2016, Stiles shared that the proposal came as a total surprise because she didn't want to get her hopes up — but she did have suspicions he might pop the question.

"We had had a conversation waiting for an elevator one day, where he was randomly like, out of nowhere, 'With jewelry, you don't really wear silver or platinum. You're more into gold,'" she recalled. "And then I went, 'What is up with this conversation?'"

Stiles has been busy in London promoting her latest project, Riviera. The 10-part thriller series is set to premiere on the U.K.'s Sky Atlantic on June 15 and stars Stiles as an art curator named Georgina whose life is turned upside down after her husband is killed in an explosion aboard a yacht in the French Riviera.
People has a little more of Julia's recent interviews, including the fact that she said that they're slow on wedding planning and aren't in a hurry to get married. I'm so glad to hear that she's doing TV work in England and wonder if I'll be able to see that show streaming. (I'm thinking of subscribing to that British TV streaming service, Acorn, as they have such good shows but I already have cable plus premium accounts with Hulu, Netflix and Amazon.) Julia's rare paparazzi photos are used for clickbait articles on "Celebrities who have normal jobs," but in fact she's been working steadily in lesser-known movies and on television. She's an excellent and underrated actress and I last saw her on the YouTube series, Blue, where she played a high end prostitute. (Unfortunately Blue used to be free but you now have to subscribe. I haven't seen the latest Jason Bourne movie yet, but it starts streaming on HBO today actually, May 13th, so I'm looking forward to that.)
Anyway congratulations to Julia and Preston! I just checked her Instagram and she's on the right side of history so I like her that much more.
Great to see @MissJuliaStiles to chat all things #Riviera on @skyatlantic from this thurs. She will be on @magicfm #MagicInTheMorning on wed pic.twitter.com/plsVjv4wJp

— Nick Snaith (@nicksnaith) June 12, 2017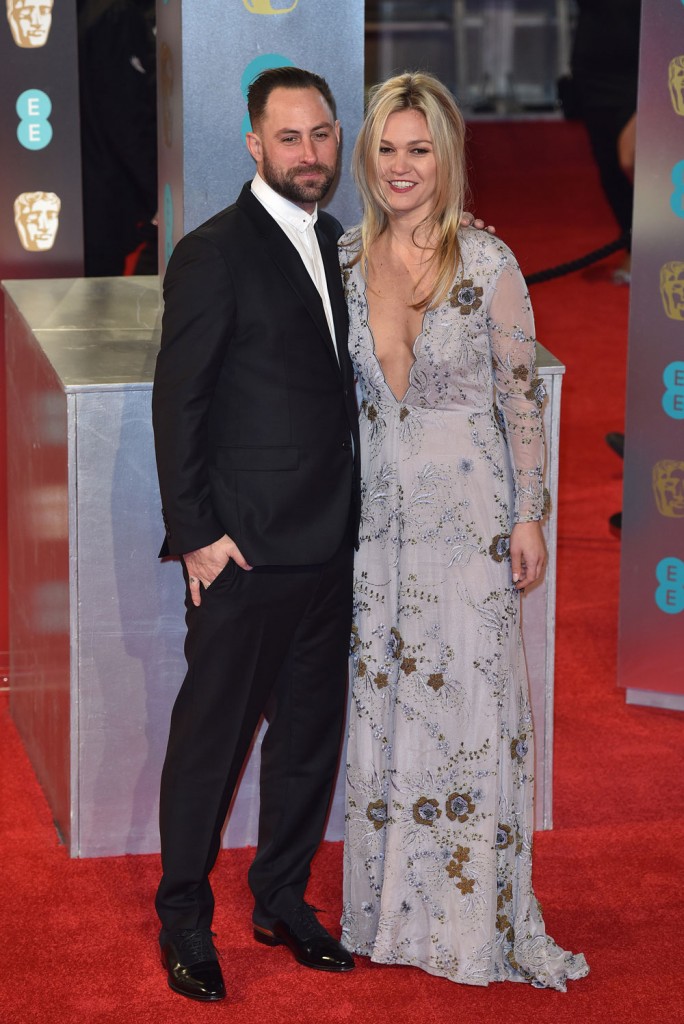 photos credit: WENN and Instagram/Julia Stiles