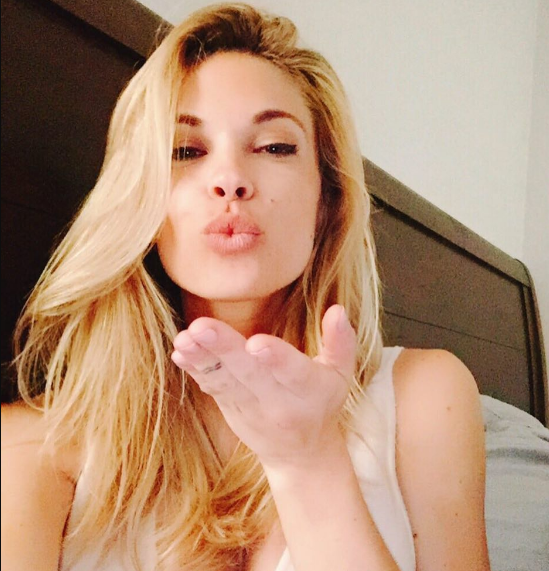 Dani Mathers would have us believe that she has completely embraced her 'mistake' and turned her experience into such positivity, that she's now making the world better. In other news, I've recently acquired the deed to the Golden Gate Bridge and will sell it to you – cheap! Dani is the former Playboy centerfold who pleaded no contest to a misdemeanor invasion of privacy charge for photographing a naked 70 year old woman and posting it publicly to Snapchat with a nasty caption. The victim cooperated fully with the prosecution and was willing to give up her anonymity to testify if asked but the case was settled with a plea bargain and the victim was allowed to maintain a shred of dignity. That's all the victim wanted, to move on with her life without Dani Mathers anywhere near it. But Dani can't even let her do that because Dani's sole motivation in all of this has been Dani and she really doesn't care what this woman wants, let alone deserves, like an honest apology and some actual remorse. Instead, Dani is continuing her Poor Dani's the Victim Sympathy Tour and I don't know why. It can't possibly be working, can it? US Magazine allowed her an exclusive interview and even after reporting on Dani for a while now, I cannot believe what I read.
Dani Mathers : I am sorry that it happened to this woman. But I am not sorry about what happened to me. I would not have this push to create positivity and try to change people's minds about how they act without thinking. My life flipped upside down. But it's a blessing in disguise.

Us Weekly: When did you realize the severity of what you had done?
DM: I'm still learning how big of a deal this is. More than anything, I hurt somebody I don't know. It's a terrible feeling to know that's something I was capable of. But I do think that it taught me a lot. 

Us: If you could speak to her today, what would you say? 
DM: A million things have run through my mind. But bottom line is: "I'm so sorry." I never intended to hurt her. There was a lot of pain caused and I think she would like to put this behind her, as would I.

Us: How have you learned to handle the backlash directed toward you? 
DM: People have been relentless. That's a lot of why I had to step away. All I want to do is defend myself. But if I spend every moment defending myself, I wouldn't be getting anything positive done. I have to block it out. I can't feed my mind and my heart with negativity.

Us: Do you think there's more animosity because you were a Playmate? 
DM: Absolutely! Prior to this, I would get unfortunate comments about my physical appearance. I was pigeonholed into this stereotypical view. It discounts the work I put into my career. Being in the public eye isn't all rainbows.

Us: Plan to overhaul your image?
DM: My hope is to turn the corner and show people the person I am. Some people want to believe I'm only working with charities because of my consequences. But at the end of the day, I know who I am.

Us: Is there a charity you're especially involved with?
DM: I work closely with Coupla Guys and Gals Give Back. I'm heading their anti-bullying department. I'll be speaking at schools about the responsibility that comes with social media and telling kids about the pain we can cause if we don't think before we speak, before we post.
She just doesn't get it. It didn't 'happen' to this poor woman – Dani did it to her. And nothing 'happened' to Dani either, she was forced to pay for her actions – and meagerly, I might add. I strongly object to her heading an anti-bullying department, she has far too much to learn to be directing anyone on that topic. For the love of Pete – she thinks things were worse for her because she was a Playmate? I couldn't make this stuff up if I tried. And as for her wish to show us the person she really is? Well, Maya Angelou told us all we need to know about that.
If Dani has so much to say to her victim, she could actually attempt to reach out to her instead of these stupid staged acts of faux contrition. And for God's sake, did she forgive herself on behalf of her victim? Lady, please. Don't even take a seat – just show yourself out.
Photo credit: Instagram and Getty Images