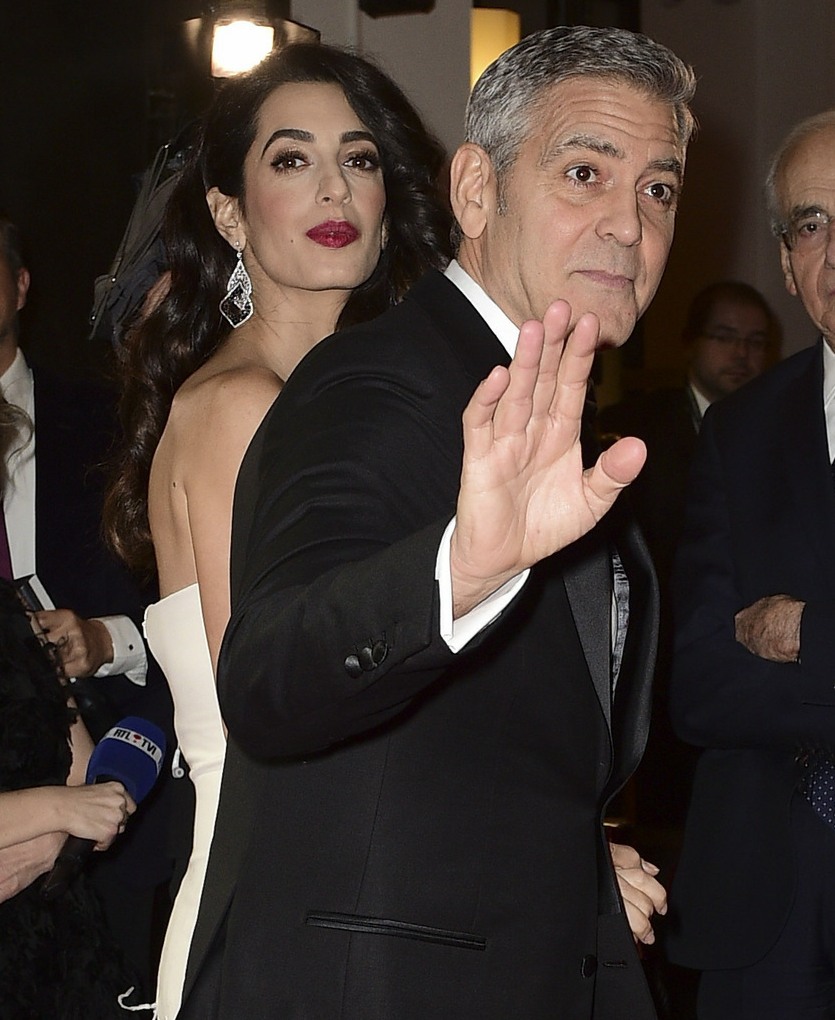 Little Sasha and Ella Clooney are in the world. They are probably napping or crying as we speak. George and Amal Clooney did the whole birth thing pretty quietly, which I appreciate. There was no countdown clock or constant updating from George or Amal. They just checked into their posh hospital suite and got it done, released a statement and boom. I would imagine they are enjoying their time together as a family at their English country home. Before Amal gave birth, "sources" insisted to E! News that Amal and George wouldn't hire a full-time nanny or a live-in nanny. And all of you moms (especially moms of multiples) were like, "Yeah, we'll see how long that lasts." It didn't last. According to E!, Amal and George already have a night nurse. Some highlights from this excessive E! story.
They spent three days at the hospital: The family of four spent "a little over three days" at the hospital before heading to their home in England, where they have been joined by their nearest and dearest, such as Amal's sister Tala Alamuddin. "It was a longer birth than expected but the babies are healthy and beautiful," the source said. "They were able to keep a low profile at the hospital and even have family and friends visit. They're elated. I don't think you've ever seen a happier pair. There's a positive energy in the house and everyone around them, including all staff, who are in great spirits too."

George and Amal are already naturals: "You'd think that twins would be overwhelming for anyone but they seem to have taken to this like ducks to water, all in their stride," the source continued. "They're both attentive, warm, loving parents. You could see that even in the run up to having the kids…even months ago, in the way George would fuss and fret over making sure security at the house was safe and the nursery was perfect."

The night nurse: The source said the couple has hired for eight weeks a night nurse who is helping to set a sleeping schedule for the twins. George's dad had said the actor will be hands on when it comes to diaper duty, saying on Good Morning Britain, "And he will do it with humor and with joy."
I find this suspicious: "There's a positive energy in the house and everyone around them, including all staff, who are in great spirits too." Granted, I've seen the photos of their country pile and it's quite large, so I'm sure they need full-time staff just for the upkeep on the property. But I bet they also have many, many helpers beyond just one night nurse for eight weeks. And if you think George is mucking around with diaper changes on the reg, then you are mistaken. Also: I believe Amal's family has probably taken over the house completely.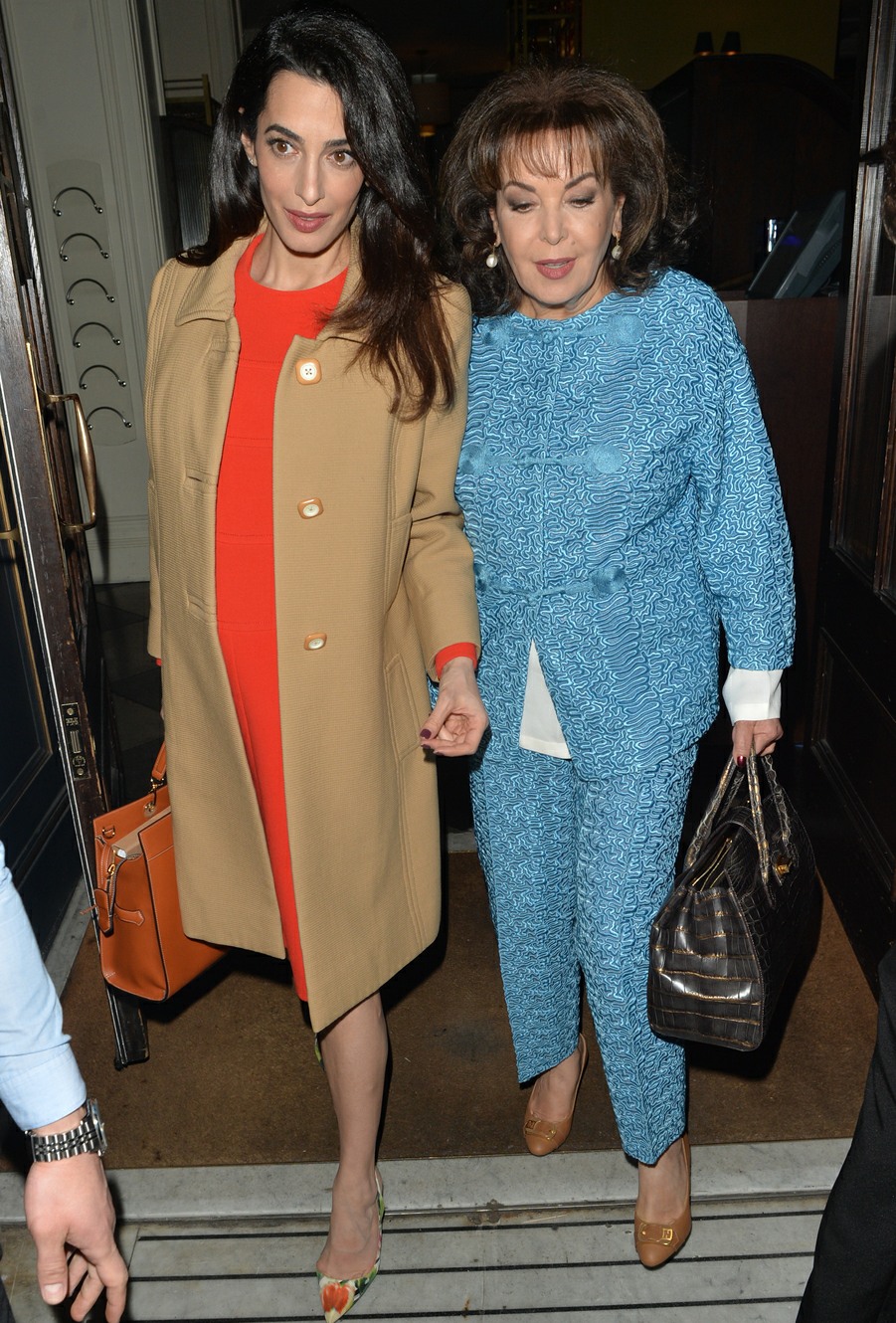 Photos courtesy of Pacific Coast News.