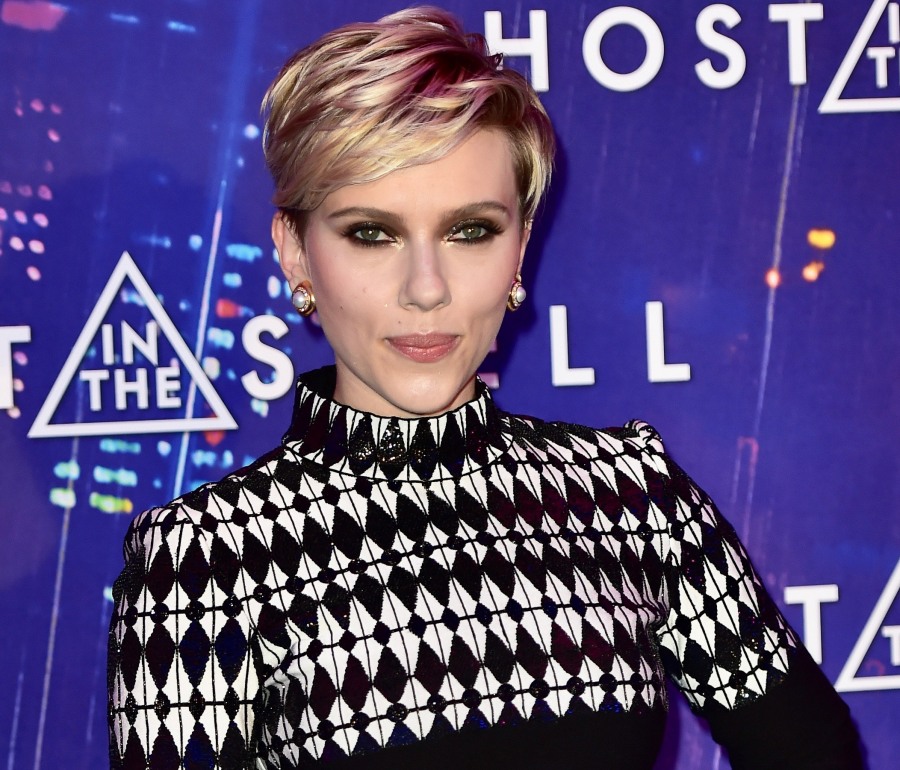 True or false: Scarlett Johansson has a faulty picker. That literally just occurred to me as I was considering writing this story. You could make the argument that Scarlett is sort of screwed up about men and relationships, but I truly believe that if she found the right guy, she would actually be very content in a pretty standard, un-bohemian kind of stable relationship. So the other option is that she just has a bad picker. She always falls for the wrong guy, whether it's that French dude she's divorcing (and everyone knew that would end in tears), Ryan Reynolds back when he was pretty douchey, Sean Penn when he was Peak Ham, or any of the other randoms she's been with and tried to make into her boyfriends (remember when she was banging Justin Timberlake??). Anyway, Scarlett and her faulty picker have chosen a new boyfriend and it's not SNL's Colin Jost. It's her entertainment lawer Kevin Yorn, the same guy she was seen out with a few weeks back.
Scarlett Johansson is moving on nearly four months after filing for divorce. The Rough Night star was first photographed holding hands with her high-profile entertainment lawyer, Kevin Yorn, a couple of weeks ago in New York City, but a source tells PEOPLE exclusively their new romance has been a long time coming.

"They've known each other for a very, very long time and genuinely liked each other outside of their working relationship," says the source. "Romantically, things developed organically. There's always been an attraction there."

Over the last several weeks, the new couple have been spending plenty of quality time together and "literally talk all the time," adds the source. They also have plenty in common aside from both working in the entertainment industry. Johansson, 32, is a loving mom to her 2-year-old daughter Rose Dorothy (with her ex Romain Dauriac), and Yorn, 51, has a daughter, Samantha, from a previous marriage.

"Kevin's always been really great with Scarlett's daughter," says the source. "He loves kids and she's very family-oriented, so it goes without saying they are connected on that level."

The Los Angeles-based lawyer has "always been one of Scarlett's strongest advocates" and the star "personally leaned on him as a friend," adds the source. While the relationship is still new, both Johansson and Yorn are looking forward to seeing where it goes. Says the source: "Their relationship has been a little on-and-off, but it's definitely on right now given that they can both stick to one place for the moment and actually be together."
Is this Scarlett's new phase, where she needs the stability of a daddy-type who will look out for her and look out for her daughter? If it's just a phase, it's a horrible idea for her to get intimately involved with someone who works for her as her entertainment lawyer. If it's the "real deal," then sure, I wish them well. I'm getting that familiar feeling though – that feeling of "this will end in tears." Don't fool around with your lawyer, peeps!
This is Kevin Yorn. He's not bad looking at all, but that facial hair is a NO.
Photos courtesy of Getty, WENN.