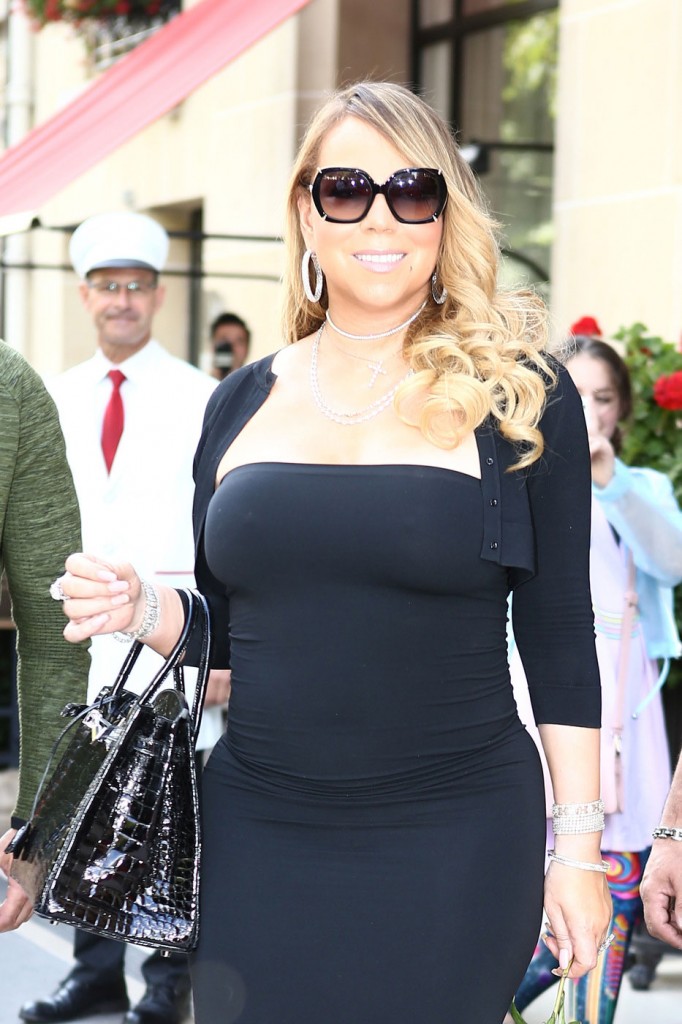 As someone who lives paycheck to paycheck, it's kind of hard for me to feel sorry for Mariah Carey, but a little celebrity schadenfreude isn't necessarily a bad thing every once in a while, right?
The 47-year-old singer's recent shopping excursion on Beverly Hills' famed Rodeo Drive hit a snag when Mariah's credit cards were declined. An eyewitness told RadarOnline.com that "When it happened at Louis Vuitton she thought it was a fluke. But when it happened three more times she was embarrassed and humiliated." She did eventually purchase the items in question, after enlisting the services of her assistant as well as her manager, Stella Bulochnikov, who reportedly "made a total scene" (Who will bet "Do you KNOW who I am?" was asked at least more than once?) and then paid for the merchandise in cash.
As for these alleged money woes, Radar reported that "Mariah is blaming her manager for the cancellations, postponement and low ticket sales of her tour with Lionel Richie. She's also had bad press and business deals. Stella keeps saying everything is going to be all right, but it's not." The tour with the former Commodore was postponed because Lionel suffered a knee injury, but is back on, kicking off in Oakland on July 21. I don't know about the rest of the tour dates, but here in Atlanta, you can get tickets for this show really cheap. Add to that dwindling income (she reportedly "only" made $6.3 million in 2014) and her seeking out a $50 million payout from former fiancé James Packer and it appears things aren't looking so good for our little butterfly. Getting her cameo cut from the movie The House probably didn't help either.
One reason for her being a little strapped for cash may be her recent jaunt to the Bahamas with on/off beau Bryan Tanaka and her 6-year-old twins Moroccan and Monroe. The quartet spent the 4th of July weekend swimming with nurse sharks at Compass Cay, an attraction located on a private island is in the Outer Exumas near the Exuma Cays Land And Sea Park – which I am sure isn't cheap. Mariah posted a photo of the event, captioning the snap, "Shark day with #dembabies … don't worry, they're gentle #NurseSharks." Did she mean to say #dembabies or #demboobies, because, damn. They didn't have a more accommodating wetsuit available?
Is this is situation where her manager deserves a little side-eye or where Mariah is spending faster than she's making it? I don't have a good feeling about this but I can't wait to see what happens next here.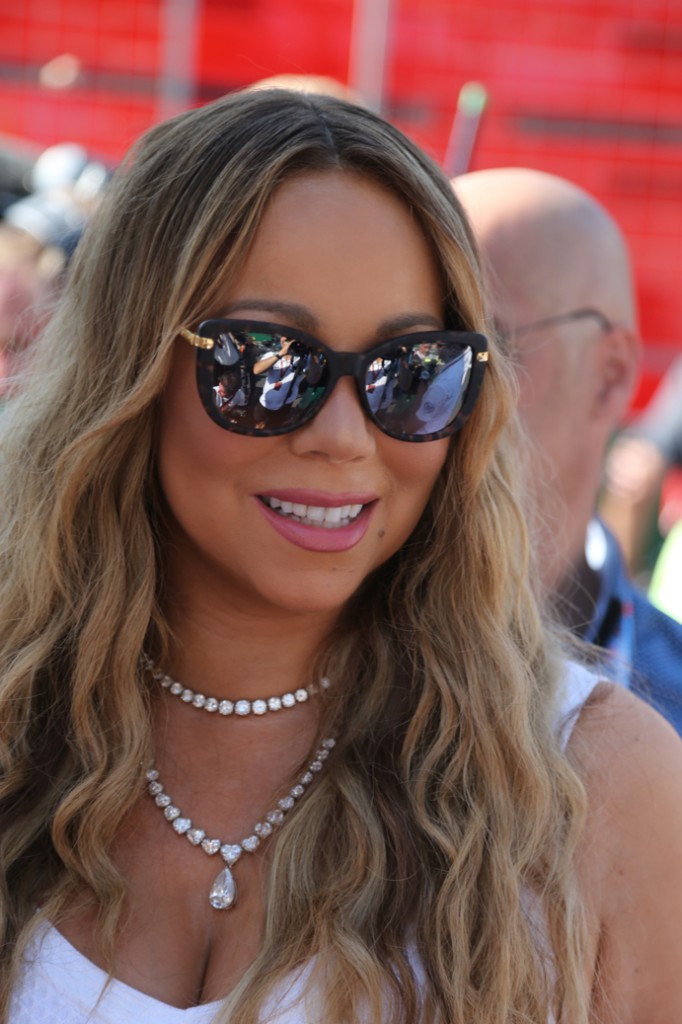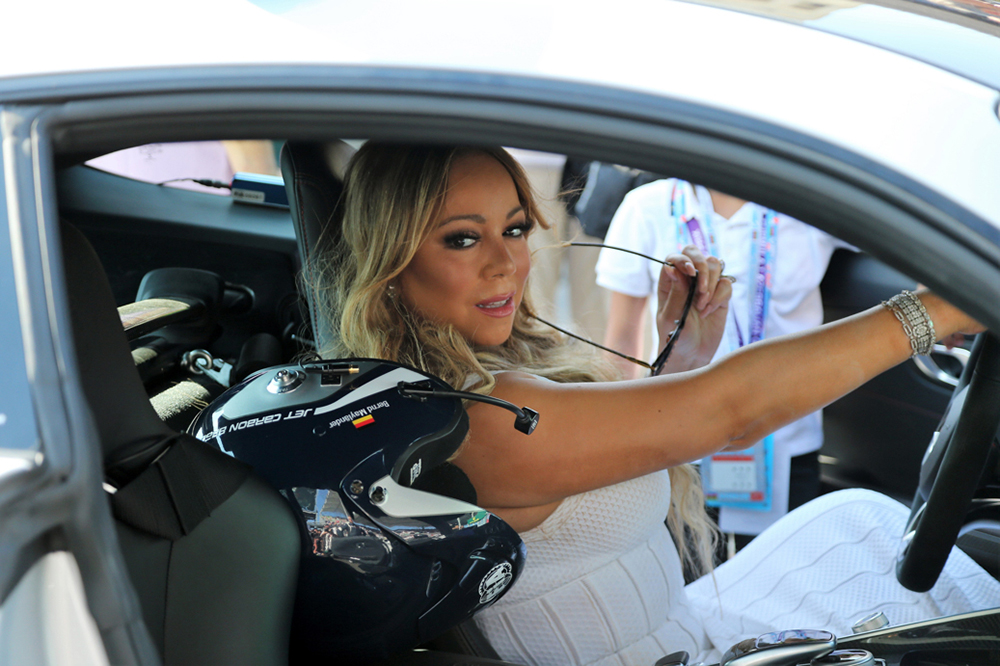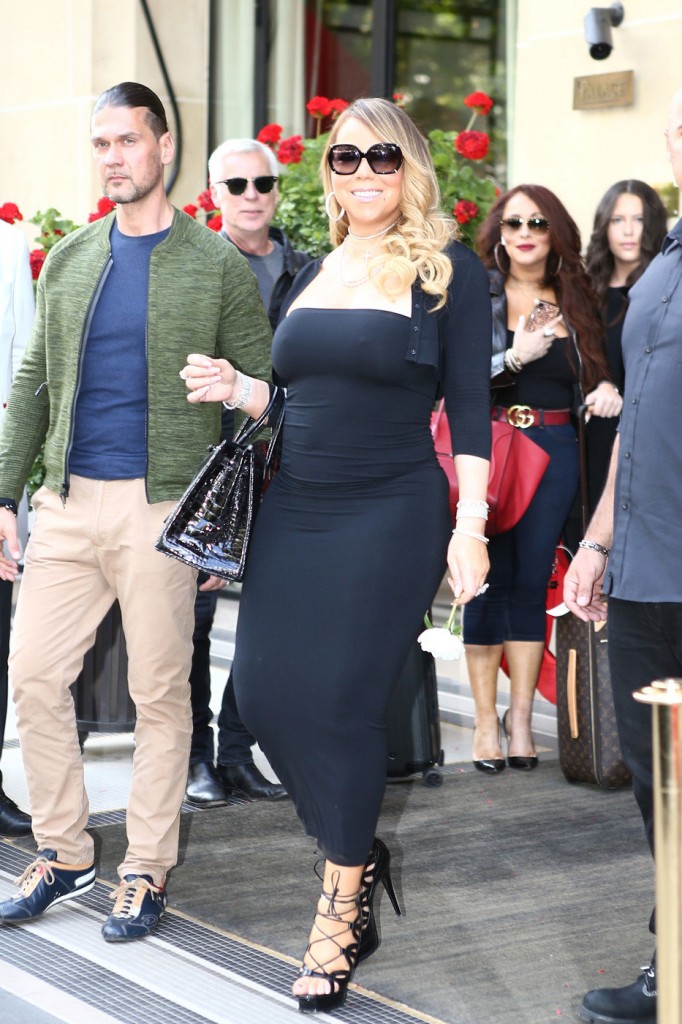 Photos: Pacific Coast News, Getty Images, WENN.com