Eternally method actor James Franco recently spoke with W Magazine in advance of the premiere of his latest project for HBO, The Deuce. In the series, James plays twin brothers Frankie and Vinnie Martino, trying to achieve success in the seedy world of porn in 1970s era Times Square. The show was created by David Simon, who was responsible for The Wire, which James calls "the greatest TV show ever made." James wears a lot of hats for this series, not only acting in a dual role, but also directing (not his first time) and serving as the show's executive producer.
Before landing his first major role on Freaks and Geeks, James endured the seemingly mandatory pre-stardom stint in the food service industry, working for McDonald's for a few months. He joked that although he was able to get a couple of dates when he was on drive-thru window duty, they never seemed to end well.
He recalled, "I was in acting class, and I would practice different accents in the drive-thru, like really bad accents. But people believed me. So I'd be like in terrible Italian-American accent 'Hey, welcome to McDonald's. May I help you?' You know, like, that bad." If you watch the clip, the accent is definitely more Borat than Luigi. He continued:
And I'd always know that they were interested 'cause they'd come back around. So, you know, a young lady would be like, "Oh, I forgot the, uh, strawberry milkshake."She'd come back and she'd be like, "Well, I'm trying to learn Italian. Maybe you could give me some Italian lessons." I'd go, "Yeah, yeah, sure." But then there were a couple, I guess, with my Irish accent or, like, my Brooklyn accent—those I could go out on dates with. You know, we went to see Titanic, and I had to keep it up. You know, so like, "Whoa, Leonardo. Wow, he was amazing. Yo, oh."

Then I always had to break it to 'em, 'cause they'd call me, and it was before cell phones. So I'd pick up the phone, I didn't know who it was. And I'd be like, "Hello?" And they'd be like, "James, is that you? What happened to your accent?" It was always the worst, as if I was this huge imposter. I just saw this play, Dear Evan Hansen. It was sort of like that. Like, I had to come clean: "Hey, I'm not from Brooklyn. I'm from Palo Alto." And they just look at me like I'm a complete stranger. And it usually ended right there.
[From W Magazine/Screen Tests]
James goes on to credit his McDonald's "training" to help him land the role of the Brooklyn-based characters on The Deuce, so there's that. When the interviewer asked James why he made things complicated by taking on so much responsibility, James replied, "I'm insane. I'm insane. That's why; that's what happened. Who would want to not only direct themselves, but direct themselves in two roles? Like, that's insane. But it did go well." I hope it did, because the show looks pretty damn good. Check out some of the highlights (and James' truly horrible accents) in the clip below.
James also joined actors including Milo Ventimiglia, Keri Russell and Alexander Skarsgård for a dramatic rendition of the Spice Girls song "Wannabe" as part of the magazine's Lyrical Improv series. When asked who his favorite Spice Girl was, James replied, "The one that pops into my head is Baby Spice, but I don't know why." Oh, come on, James, everybody knows that Ginger Spice was the best. The quick video is cute, but I have to give the MVP award, in a tie, to Nicole Kidman and Stranger Things star Millie Bobby Brown. These two gals really sell it.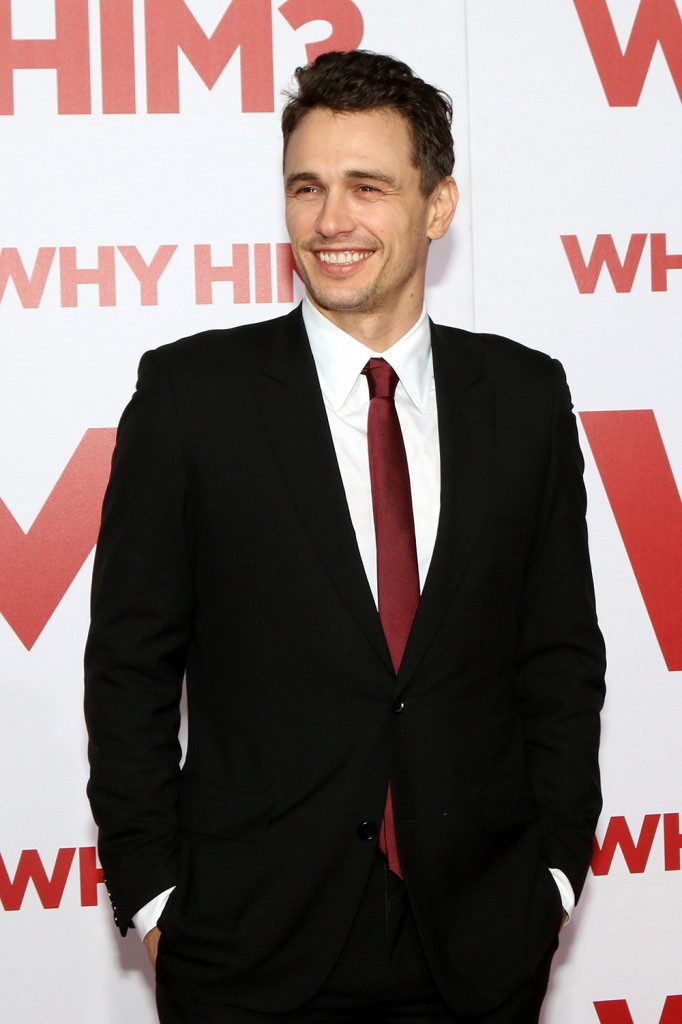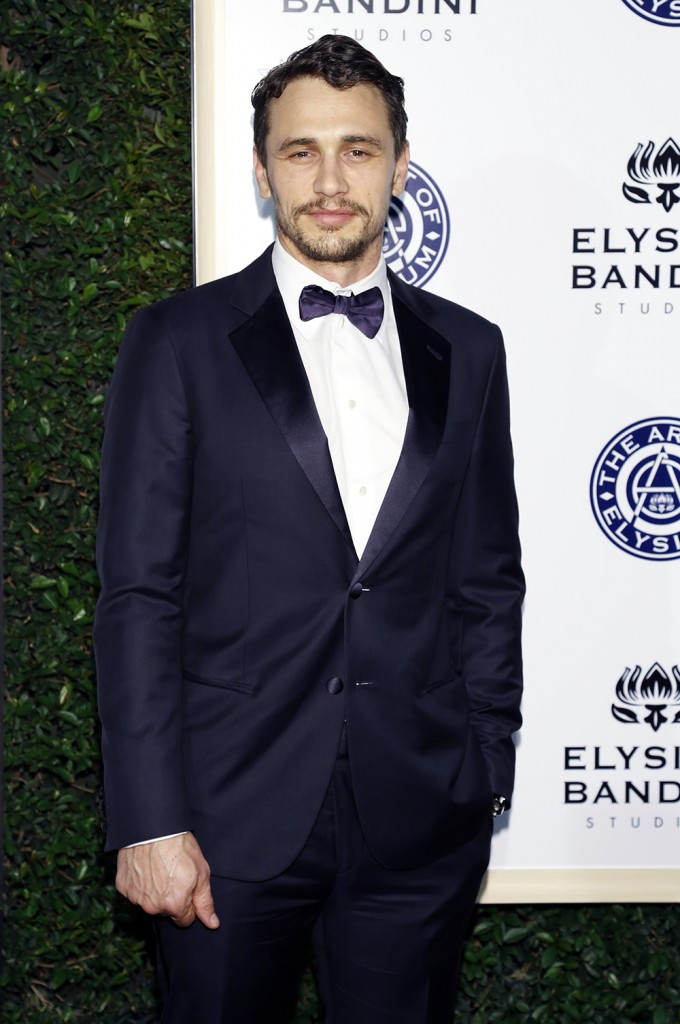 Photos: Getty Images, WENN.com