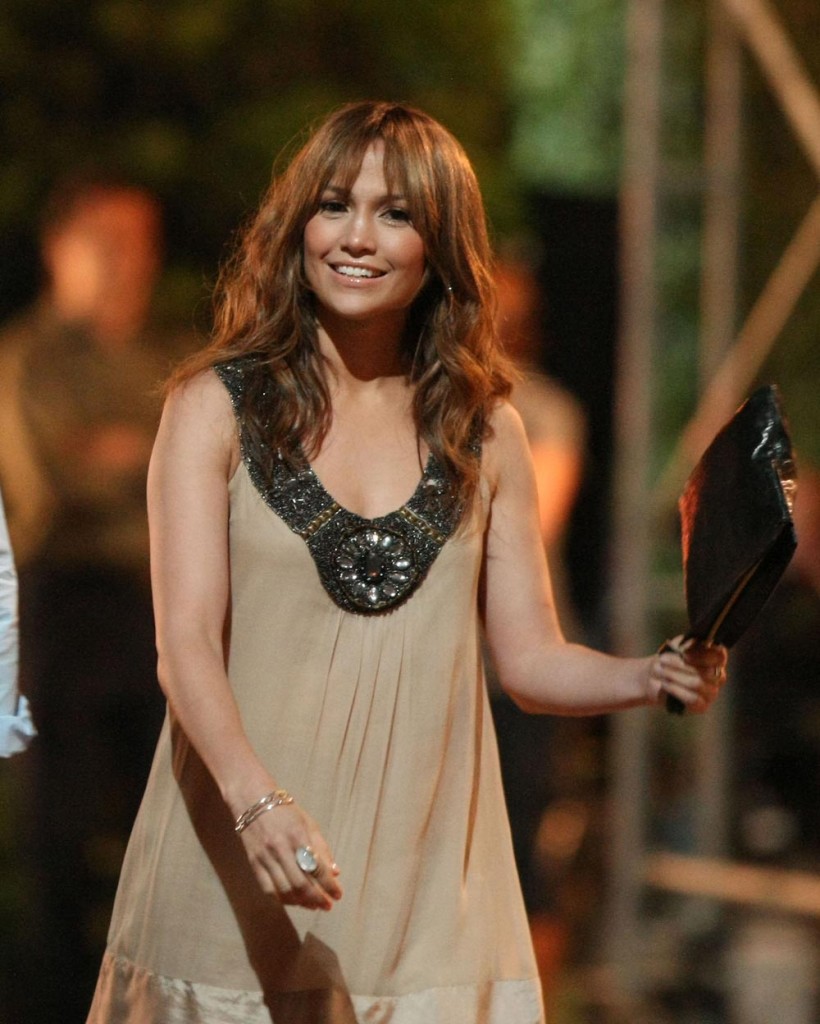 Try not to chuckle too loudly when you read this – Jennifer Lopez is admitting that she was really afraid she forgot how to "act". Er… so she was "acting" so well before? No matter. I actually understand what Jennifer is trying to say – she's talking about her fears of going back to film work after her twins were born. I've heard many actresses express this in interviews – their minds are somewhere else, and they don't know if they can "get into character". But it's still funny hearing Jennifer "Gigli" Lopez say "What if I forgot how to act?" Because she was like the next Meryl Streep before the babies Emme and Max. I don't know what's gotten into me, I'm actually a fan of a few of Jennifer's movies, like Out of Sight. But, speaking as a fan of Jennifer's, the girl isn't the best actress:
Jennifer Lopez emotional admission of secret fear.

The superstar was wracked with terror before returning to work to lens new flick The Back-Up Plan because she was scared she had forgotten how to "act"!

After putting her career on hold to care for twins Max and Emme born last year, she stayed home to nurse her spawn but now La Lopez is back filming but not before confessing her long layoff jitters

"The few days before I got really nervous I was like, what if I forgot how to act?" J.Lo divulged.

But she conquered her anxiety by bringing the twins to set with her.

"I wanted to do this film really badly and bringing my babies with me that first morning, I was like, 'Oh my God, they're with me, I'm making a movie they're here!'

"It's great having kids on set. It's the best."
[From National Enquirer]
Here's another interesting little tidbit: The Back-Up Plan, the film Jennifer is so afraid of, the film that will contain Jennifer's first post-baby performance, is just another version of The Baster, the film that Jennifer Aniston was filming in New York. They're pretty much the same story – girl gets to her late thirties, can't find a man, decides to get pregnant the not-so-old-fashioned way. There's been a little behind-the-scenes drama between the competing studios and the two Jennifers about the similarities. Unfortunately for Jennifer Lopez, Aniston got there first, and her film will probably come out first too. Too bad, J.Lo.
Jennifer Lopez is shown on the set of "The Back Up Plan" in Pasadena, CA on 5/13/09. Credit: ODuran/Fame Pictures.