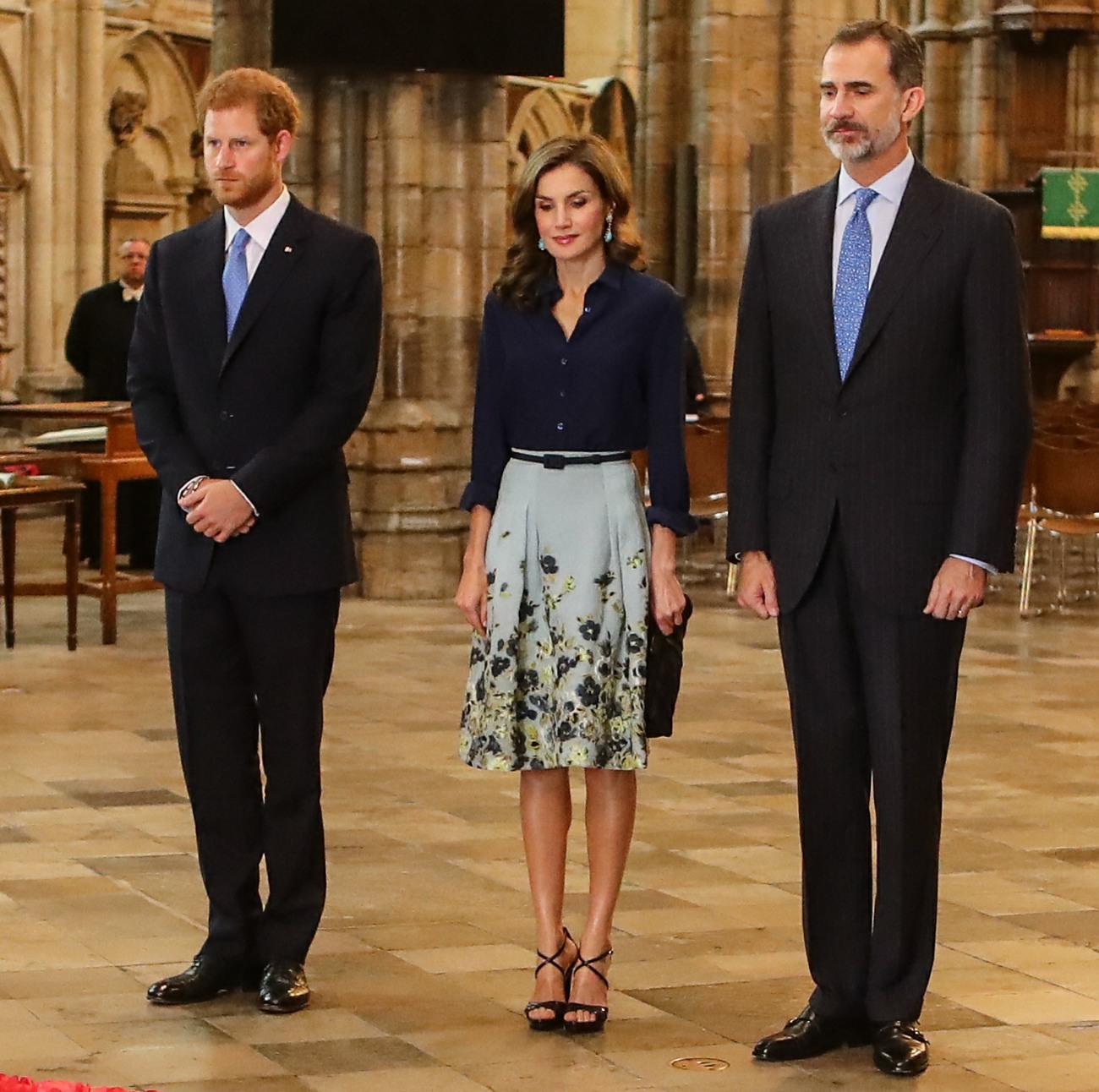 Here are some photos from Day 2 of the Spanish royals' state visit to Great Britain. Yesterday was a busy day for Queen Letizia, with multiple costume changes and a great appearance at the state dinner at the palace, where she wore a rather stunning evening gown. Letizia wears red so well, it's a wonder she doesn't wear red all day, every day. Like, she could make it her signature color (like Duchess Kate has done with blue). Anyway, these are photos from King Felipe and Letizia's trip to Westminster Abbey. They were escorted by Prince Harry, because why not? I feel like Queen Elizabeth is eager to bring Harry into the fold more often and give him more official responsibilities.
For this appearance, Letizia wore a blouse by Felipe Varela and a floral skirt by Carolina Herrera. According to the internet, Letizia's skirt is a repeat – she's worn this skirt no fewer than four other times for public appearances. Whenever I do pay attention to Queen Letizia, I'm always pleased by how often she wears separates and pieces that can be easily dressed up or down. You can tell she likes clothes and likes to look appropriate for the occasion or event, and her default look is more streamlined and professional. I feel like this floral skirt is a nod to Britain and their flower-centric style. Here are a few more notes about the visit:
During their visit today they also viewed the tomb of Eleanor of Castile, the Spanish princess who married England's Edward I in the thirteenth century and a distant ancestor of the Felipe, 49.

Yesterday, the couple were formally greeted by the Queen and the Duke of Edinburgh on Horse Guards Parade, marking the beginning of Philip's last state visit before he retires from public duties in the autumn. The couple – parents to 11-year-old Leonor, Princess of Asturias and 10-year-old Infanta Sofía of Spain – then enjoyed a private lunch with the royal family at Buckingham Palace. During the lunchtime reception, Felipe VI became what is known as a 'Stranger Knight' or 'Extra Knight Companion' of the prestigious Order of the Garter.

Buckingham Palace said the last foreign royal to be invested as a Knight of the Garter was King Harald V of Norway in 2001. The decision demonstrates the cordial nature of the royals' relations with their Spanish counterparts.
King Felipe was made a Knight of the Garter! Meanwhile, the Duchess of Cambridge still doesn't have any honors. Ha. Why couldn't Letizia have been made a Stranger Dame of the Garter?? I wish I had an honor which made me a Stranger Dame.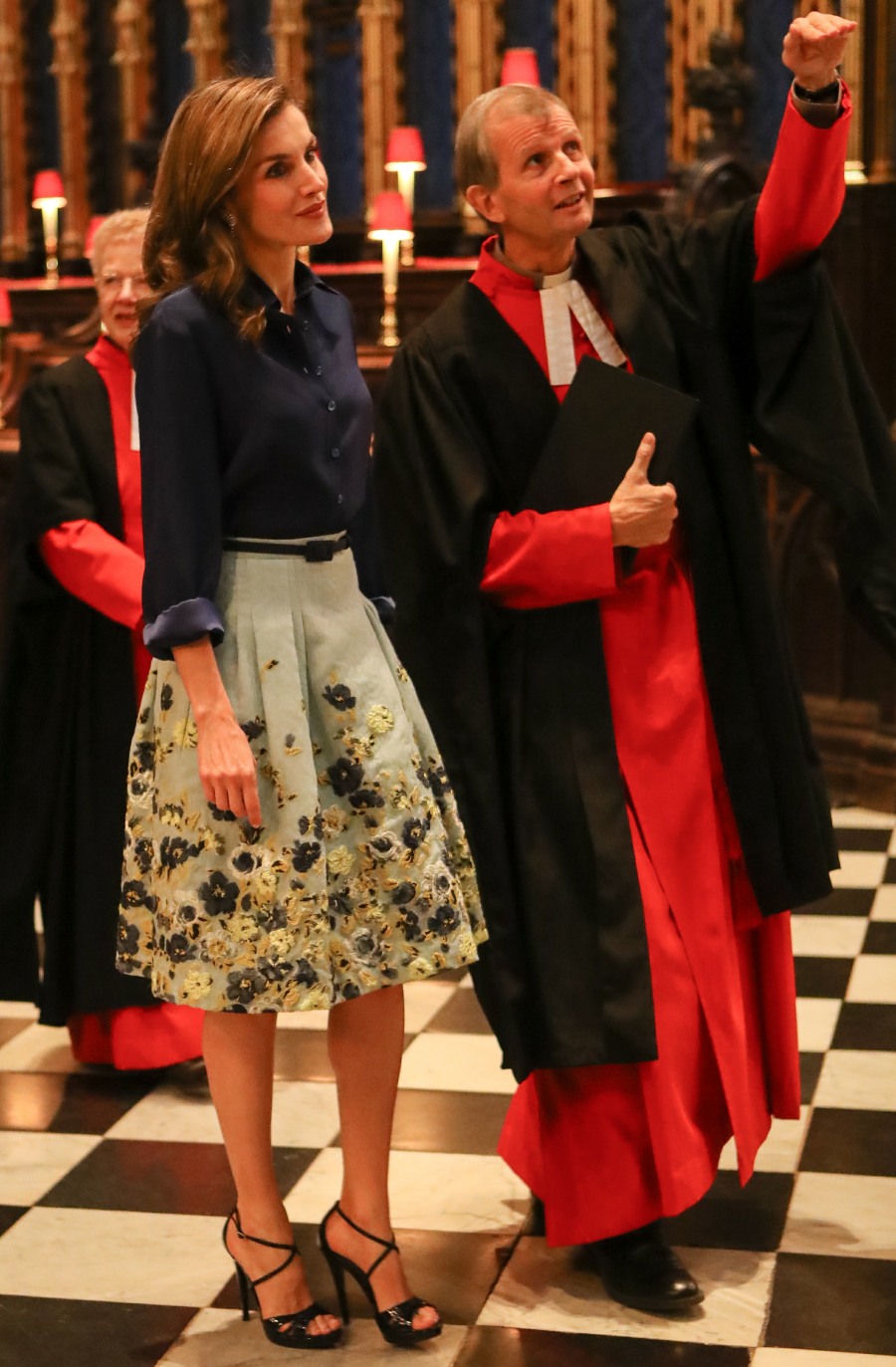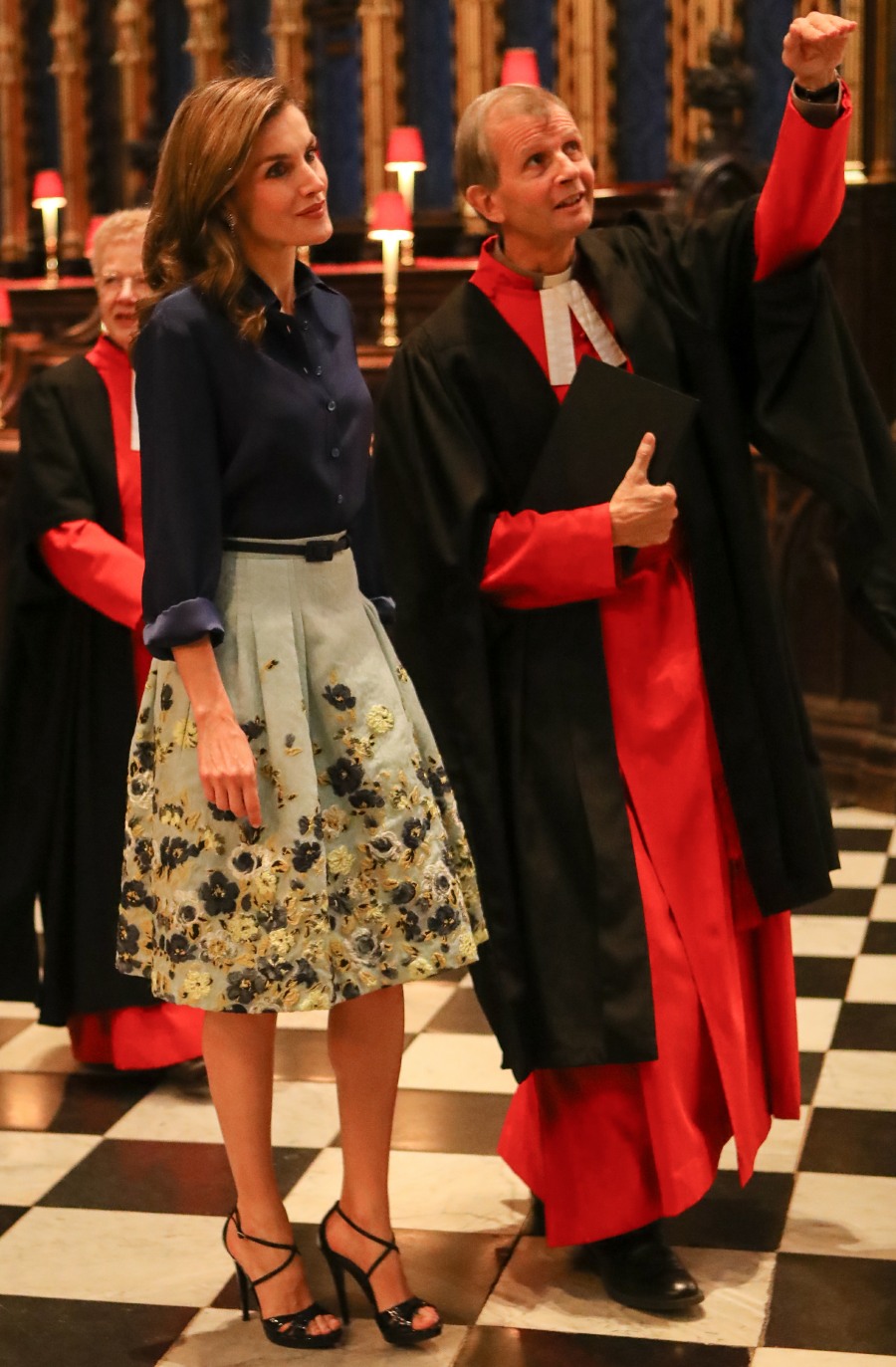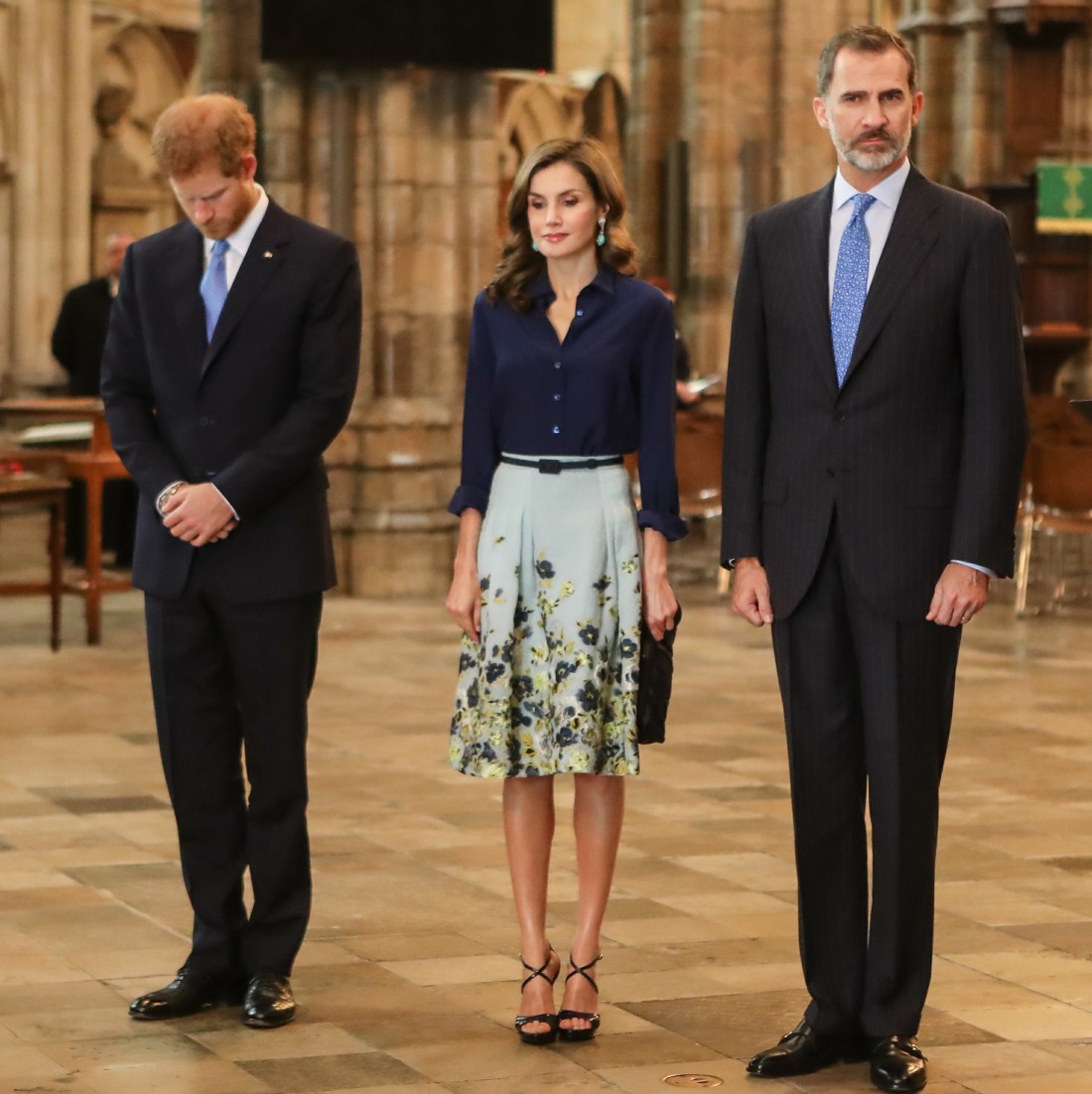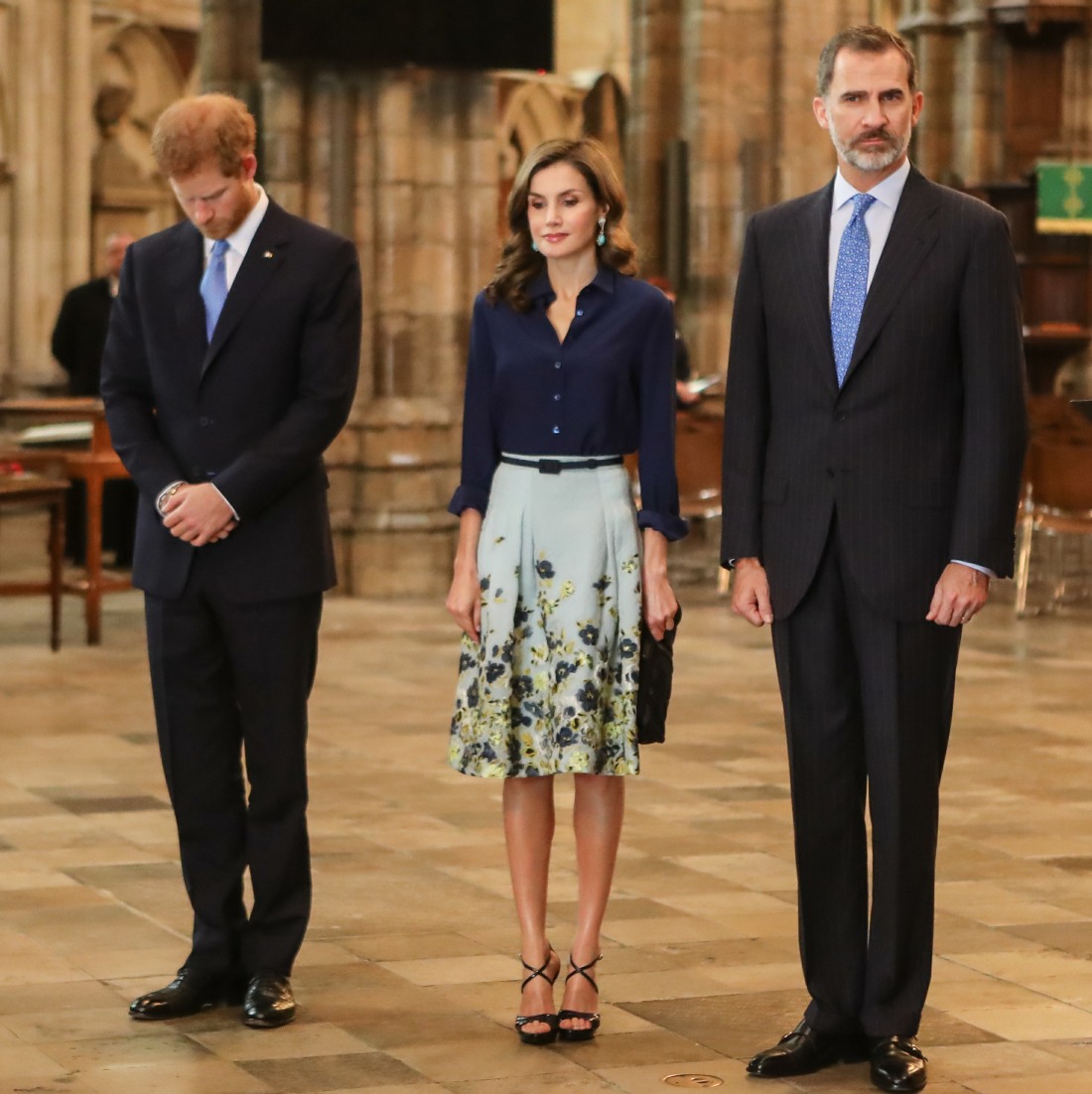 Photos courtesy of WENN.