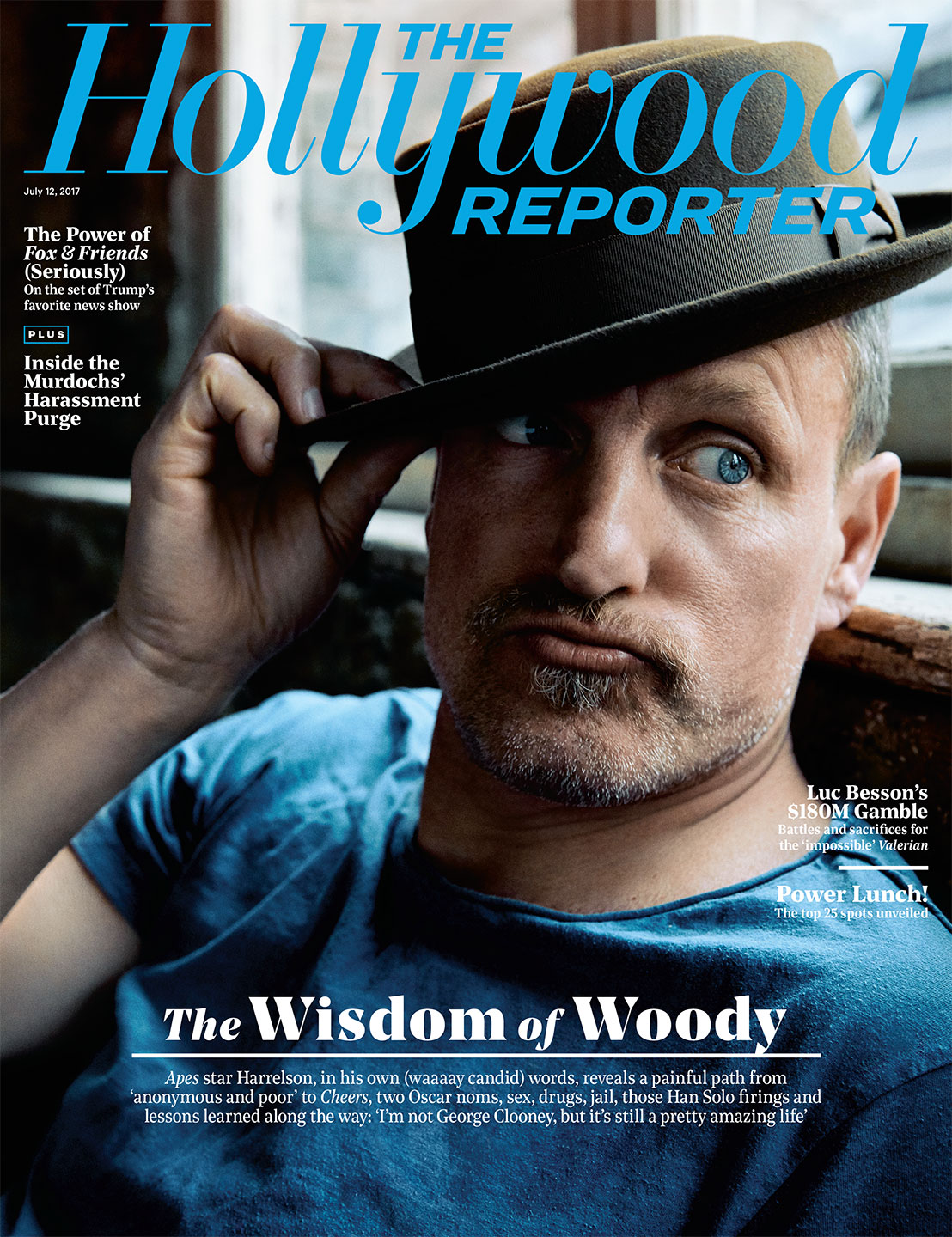 I tend to oversell certain interviews because even I get surprised by certain celebrities at times. So, not to oversell this, but Woody Harrelson's Hollywood Reporter interview is one of the most bonkers interviews I've ever read. I know precious little about Woody's personal life. I know he's married, he has kids, he lives mostly in Hawaii, and he loves (or loved) getting high. Beyond that, Woody has never seemed to partake in the "let me show off my life/family in People Mag" celebrity thing. Maybe that's why this is so bonkers to me, because Woody dishes about everything, from his arrests, to that time he had a foursome, to how he's no longer a pot-smoker (but he's still a weekend drinker). You can read the full THR piece here. Some highlights:
On his infamous 2002 drunken foursome: "I went to this bar in London, and afterward these girls came up to me, these two girls, and asked me, "So you want to take a walk on the wild side?" So I said, "I guess I do." And then I hopped in the car, and another girl I didn't even know hopped in. We went to my place, and one of the girls was a razzi [paparazzi] or worked for them, worked for the rags. And she got a photographer to come out. That one girl manipulated the other two. I was bummed when they all left together 'cause I knew it was going to happen [an article]. News of the World, it was. I never read it 'cause I didn't want to read it.

What happened when his wife found out: "I'm not sure how Laura found out, but she did. I was kind of hoping she wouldn't see it. I can't remember the details; I've doubtless repressed it. She never saw the thing. But someone told her. Laura — this really gives you a sense of the depth of her compassion — what she said to me after finding out was, "That must be really hard for you, to have this sh-t exposed." She just said that. Now that doesn't mean she wasn't upset. How did I apologize? You know, just your standard Texan grovel. But she forgave me, and we're still together.

On why he stopped smoking pot: "I stopped smoking pot [14 months ago]. I had some weird reaction, which I looked up later, and it was adrenal exhaustion. I still drink, but I try just to drink on weekends.

A downside to being famous: "And one of the bad things about celebrity — there's a lot of positives, but one of the bad things is everybody wants to have a shot with you. It's dangerous to go into a regular bar because I can end up doing a lot of shots."

On being assaulted by, then assaulting, a cop then going to jail:
My first arrest, the police were really brutal. I was 20 or 21, and I was jaywalking, me and a friend, and this cop flags us over, asks to see our ID. My friend showed his ID, but I said, "I don't have my ID," which I did, of course. And he says, "Have you been out to some of these bars? Then you had to have an ID to get in." I go, "Oh, good point." So I pull it out, and as I pull it out, he goes, "Don't lie to me again, punk!" And then he grabbed me, smashed me against the wall a couple of times. I knocked his hands off, pushed him away and started running. And that was the beginning of a real dire episode. He put out an officer-in-distress signal, and soon I'm just surrounded by blue, and they had me down on the ground, knee in my throat. It was so brutal, the way they were handling me. Then they threw me in a paddy wagon, and I'm handcuffed behind my back, and I asked one of the cops, "Why are you treating me like this?" And he slammed my head against the van. They stopped to pick up this other poor bastard peeing on the sidewalk, and when they opened those back doors, I just shot out of there..I'm handcuffed, and I'm wearing boots, and I'm running….And I can hear them all shouting and running after me, and there is a car going across this parking lot. I hit the car, did a complete flip, landed on the back of my head, kept rolling, and then they were on me and they maced the f–k out of me. And when they mace you, you're done, that's the end of the story. So yeah, I went to jail, they rough you up a little more, and before it was over, they had six counts against me.
That arrest story… good God. I would say that there's some white-dude privilege at work there – imagine if a black guy had tried to escape custody/arrest two times – but honestly, it does sound like he was brutalized. I mean, "I hit the car, did a complete flip, landed on the back of my head, kept rolling, and then they were on me and they maced the f–k out of me." Only Woody Harrelson has stories like that, right?
He also goes on at length about meeting his wife and falling in love with her when she worked as his assistant. He was in love with her – without telling her – for three years, and when he finally told her (with a song!), she was like, "I've been in love with you for the past two and a half years, bro." I guess it's sweet, but I get the feeling Laura puts up with a lot.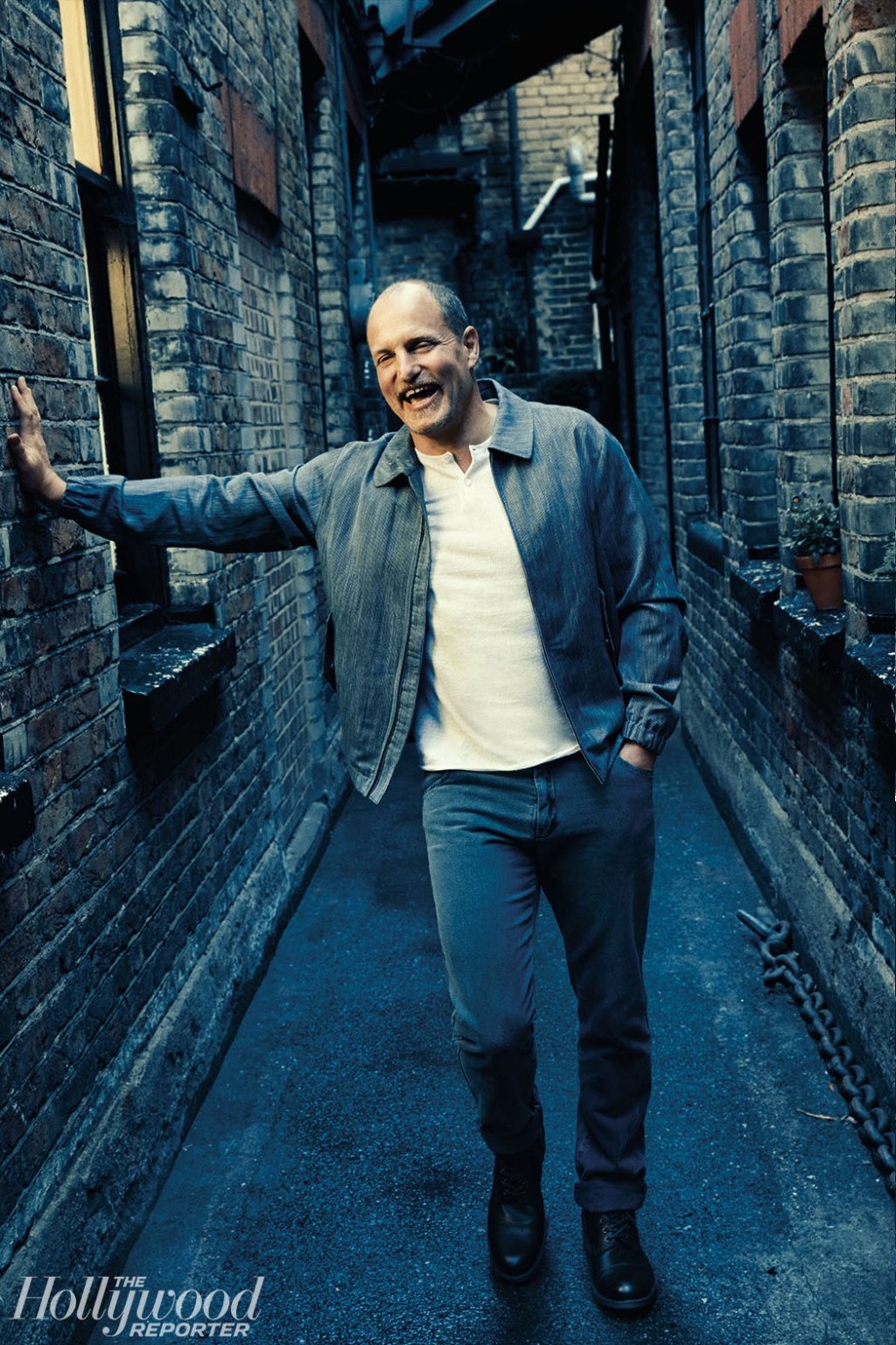 Photos courtesy of The Hollywood Reporter.