Well, while I was lounging at our community pool this weekend watching middle aged women spiking their cans of La Croix with vodka (kind of a good idea, actually), Julianne Hough and her new husband Brooks Laich were celebrating their wedded bliss on a tropical beach.
The Dancing with the Stars judge and her hockey playing hubby were married last weekend during a Pinterest-worthy lakeside ceremony in Idaho. On Saturday, the pair clutched their passports and headed off to a romantic (and still unknown) beachside resort. Brooks (and later Julianne) posted a photo from the airport, which also showed off Julianne's humongous engagement ring, with the caption "We gone."
Once the couple arrived at their destination, the beachy photos started cropping up on social media. Julianne posted a pic of Brooks walking along the with the caption, "And so it begins…"
Brooks got all artsy, framing his bikini-clad wife with his wedding band, adding the (vaguely nauseating) caption, "I see you Mrs. Laich! #honeymoon."
Brooks played model in a photo taken by his wife, showing off his athletic physique while longing on some rocks. Lucky rocks, I say. He captioned the snap, "Yeah, this is going to be fun…"
Not only did Julianne get herself a hunky husband, her eyebrow game is also strong. She posted a fresh faced selfie with Brooks as she was "Brunchin' with my huzzzbin'." I am jealous that she can rock a makeup-free face. And that she's having brunch. On the beach. With that guy. Now, if you'll excuse me, I have a La Croix to doctor up.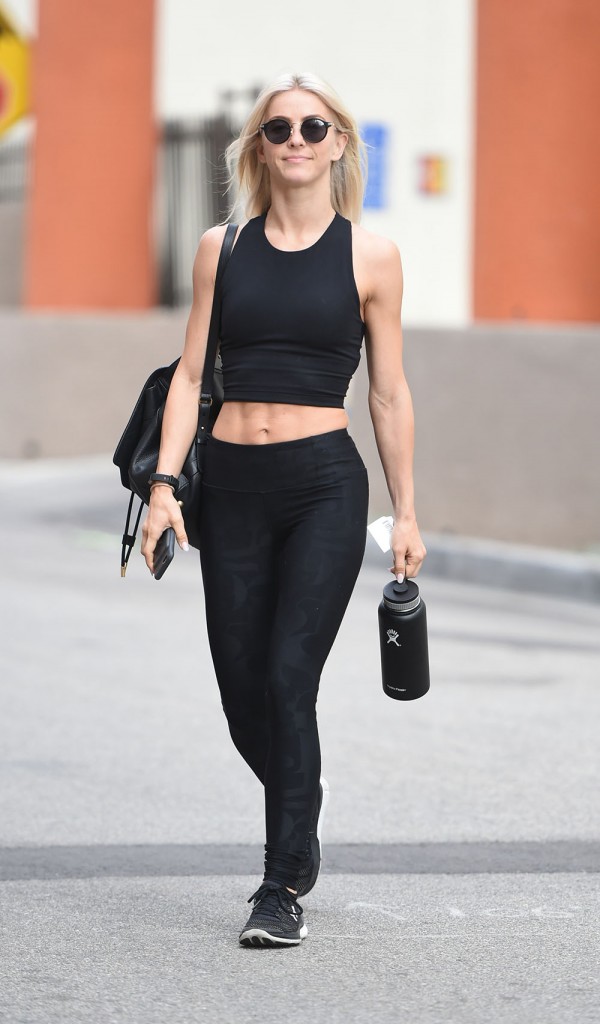 Photos: Getty Images, WENN.com