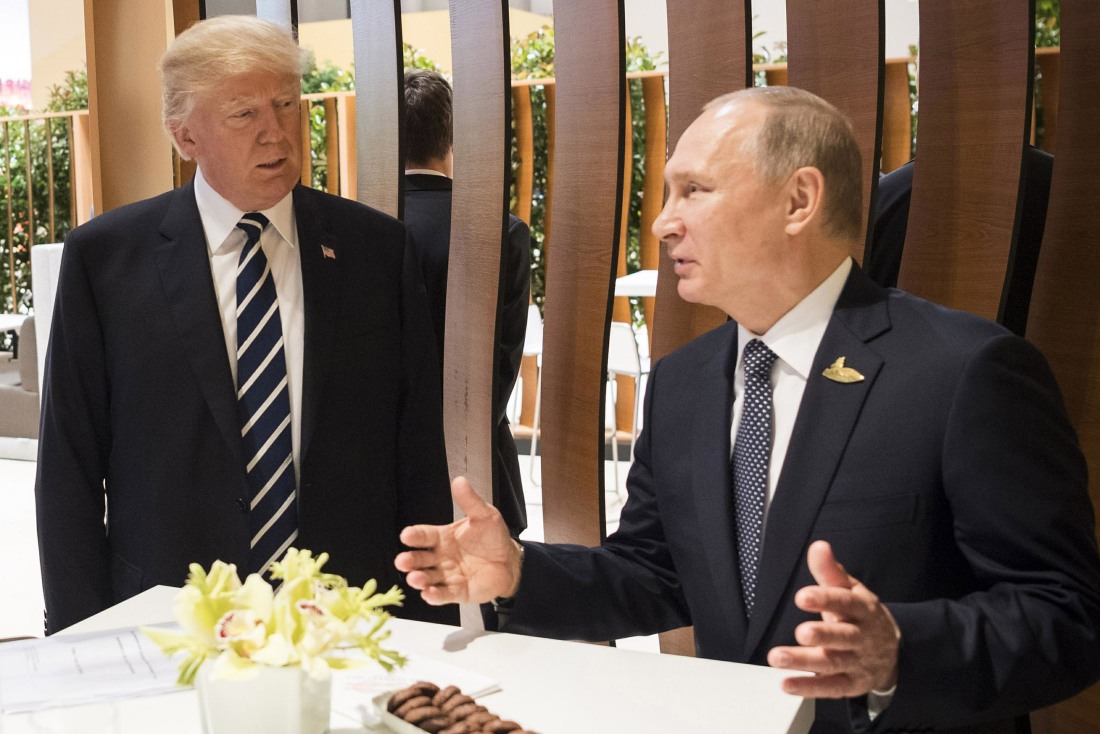 At the G20 Summit two weeks ago, Donald Trump and Vladimir Putin came face-to-face. We actually don't know if they had ever met before, because Trump has told so many lies about how often he visited Russia, etc. But they came face-to-face and it was a disaster. Trump was slavishly devoted to Putin, telling him it was an "honor" to meet him, putting his arm around Putin and then spending more than two hours in a meeting with him after their little photocall thing. In that meeting, Secretary of State Rex Tillerson was in the room. People were already pretty mad about the meeting in general. But guess what? Donald Trump had a second meeting with Putin which he didn't even disclose at the time. And there were no other Americans at the meeting.
After his much-publicized, two-and a quarter-hour meeting early this month with Russian President Vladi­mir Putin at the Group of 20 summit in Germany, President Trump met informally with the Russian leader for an additional hour later the same day. The second meeting, unreported at the time, took place at a dinner for G-20 leaders, a senior administration official said. Halfway through the meal, Trump left his own seat to occupy a chair next to Putin. Trump was alone, and Putin was attended only by his official interpreter.

The only version of the conversation provided to White House aides was that given by Trump himself, the official said. Reporters traveling with the White House were not informed, and there was no formal readout of the chat.

The administration official spoke on condition of anonymity to confirm the session, first reported Monday by Ian Bremmer, president of the New York-based Eurasia Group, in a newsletter to group clients. Bremmer said in a telephone interview that he was told by two participants who witnessed it at the dinner, which was attended only by leaders attending the summit and some of their spouses. Leaders who reported the meeting to him, Bremmer said, were "bemused, non-plussed , befuddled" by the animated conversation, held in full view — but not listening distance — of others present.

Putin's aide provided the only Russian-English interpretation, the official said, because Trump's designated dinner companion for the evening was Japanese Prime Minister Shinzo Abe, and the president has brought only a Japanese-English interpreter.
I've always believed that Putin's English is a lot better than he lets on, and I'm willing to bet that the Japanese-to-Russian translator was more than capable of translating Biglyspeak-to-Russian. So, it was a real meeting, where Putin and Trump could understand each other completely. And just the image of Trump leaving his seat just so he could sneak off to the corner to speak to Putin without anyone overhearing them? Ugh. This is so bad.
Also: we finally learned the identity of the "eighth man" at the Trump Tower meeting back in June 2016. The meeting included Don Trump Jr., Paul Manafort, Jared Kushner and five more people whose identities have been dripping out over the past two weeks. The latest ID: Ike Kaveladze, an American who works for a Russian real estate company. We know this because the Emin and Aras Agalarov's lawyer, Scott Balber, confirmed his identity. Balber also confirmed that Special Counsel Robert Mueller has already been in contact to schedule an interview, meaning the investigation is looking into this meeting.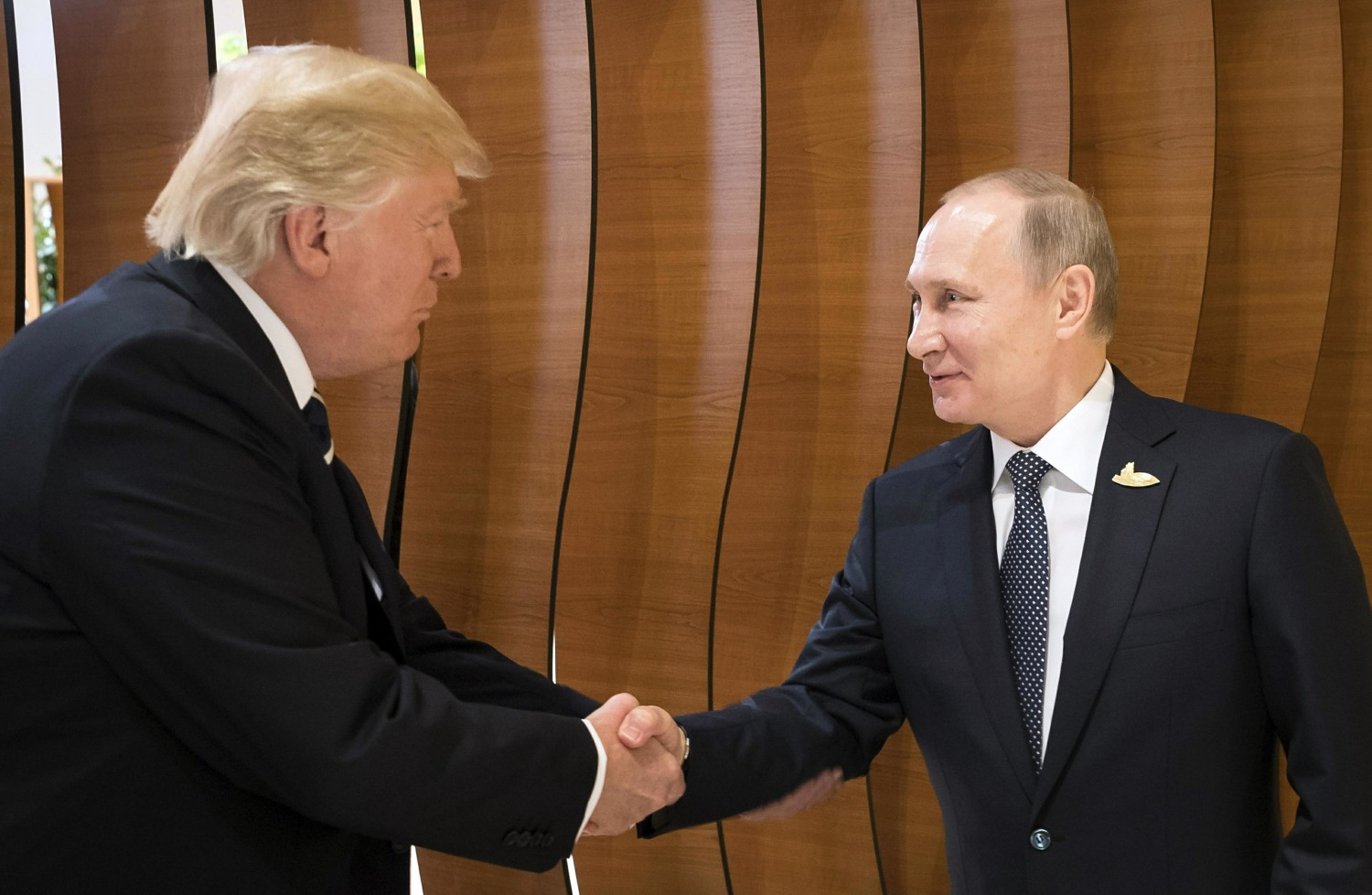 Photos courtesy of Backgrid.