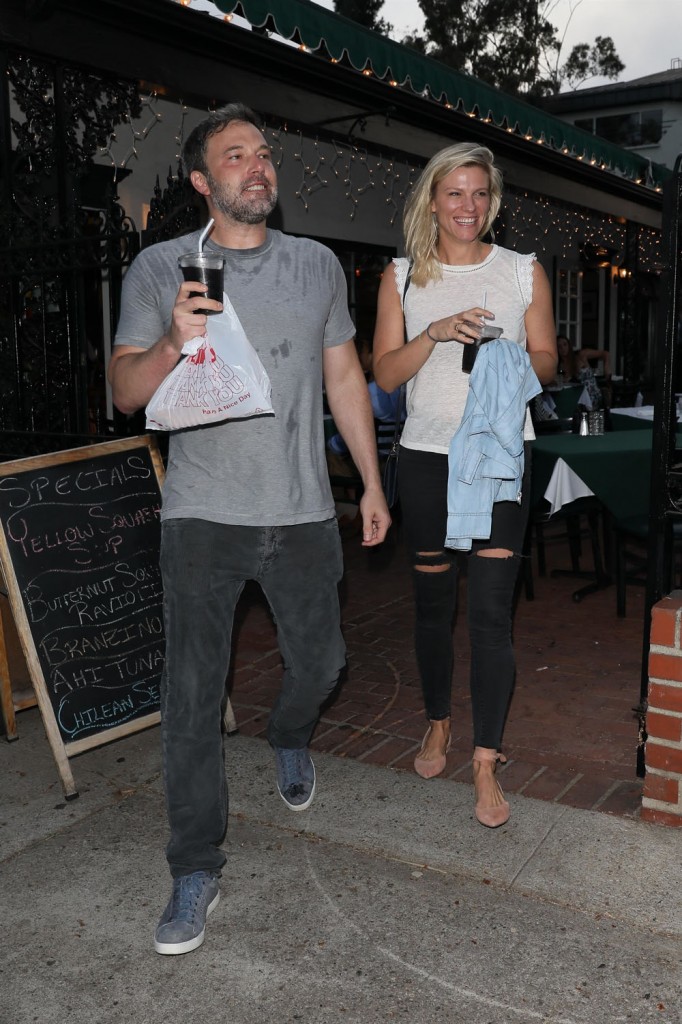 Does anyone else think that Lindsay Shookus is beating Ben Affleck at his own game? Like maybe she's the one who caught his attention because she didn't wait around for him? We just heard that she maybe-dated both Chris Noth (although his people deny it) and Jon Hamm last year, ostensibly during a break with Affleck. We also know that she was similarly married with an infant at home when she (reportedly) first started an affair with him. So is it surprising to hear that her now-estranged husband was holding out hope that they would reconcile up until six months ago, just like Affleck's estranged wife? That sort-of coincides with when we heard earlier this year that Affleck and Garner were finally going to file for divorce. They did do that a couple of months later.
The Daily Mail has a new article sourcing a "close family member" of Shookus's ex, Kevin Miller, a TV producer whom she met while working at SNL. The details in the piece do not jibe with what we've heard to date, that Jennifer Garner alerted Miller about their spouses cheating back in 2015. While the DM does have family photos of Shookus it's very possible they found them by digging around Facebook. So it's possible their source is bogus, just keep that in mind.
Ben Affleck's new girlfriend Lindsay Shookus and her estranged husband have never divorced because he always believed they would reconcile, DailyMail.com can reveal.
TV producer Kevin Miller only learned of his wife's affair six months ago when he was told by a close friend of the actor about her betrayal.

The news, delivered in a shock phone call, 'blindsided' him and signaled the end of any hope he had of mending his marriage to Shookus.

What's worse, Miller now suspects his wife's secret 'on/off' affair with Batman star Affleck was the reason behind his separation, a close family member of Miller's has disclosed.

Miller, 40, married Shookus, 36, in a lavish ceremony at the Country Club of Buffalo, New York, back in 2010. They separated in 2014 but Miller still held a torch for the mother of his child hoping they would eventually patch things up for the sake of their four-year-old daughter.

The family member said: 'Kevin thinks Lindsay's relationship with Ben has been going on for at least three years, everything points to it.

'But Kevin didn't find out about it until about six months ago. 'He got a call from someone as close to Ben as it is possible to be and they told him it was going on.

'He knew immediately there was no mending the marriage, it was the final nail in the coffin but there has not been a divorce, it just never happened.

'The call blindsided him. He had no idea.'

The relative says that the whole family now suspects that Affleck may have been the reason for Miller's split with Shookus.

'No-one in the family knew about Ben when Kevin and Lindsay split but looking back now, we can connect the dots and see it was probably the reason,' the family member said.
I've been reporting this story from the start and am confused about the conflicting details of the timeline, so here's the timeline according to People and US.
People: "Multiple sources told PEOPLE that the two started their affair back in 2013"
US: "Ben and Lindsay started their affair about three years ago, just a few months after she became a mom" [Ed note: Shookus's daughter was born in early 2013, so that's four years ago and it's possible US is just doing the math wrong]
If you disregard US's math, both US and People say the affair started in 2013. According to this DM source, Shookus and Miller separated in 2014. Miller was unaware of the affair until six months ago according to their source, which is not consistent with US's reporting that Garner told Miller about it in 2015. It's possible the DM is pulling this story out of their butts or that their source is some biddy aunt of Miller's who has the wrong information. Their source goes on to say that it's "just one of those sad things that happen" and that Shookus is "free to do whatever she wants to do," which adds some legitimacy to it, like the source didn't want to talk smack. They also say that Miller is not dating and that he's a good dad.
So will Affleck continue seeing Shookus now that this story has received so much press? If he does I bet he'll try to keep it under wraps. He hates negative publicity. Oh and in regard to that, director Kevin Smith just revealed that Affleck was really full of himself after kissing Jason Lee for their movie Chasing Amy in 1997. (Here's a clip of Affleck talking about that scene back in 1997, the kiss is at :35.) According to Smith, Affleck said "a man kissing another man is the greatest acting challenge an actor can ever face" and after he filmed the scene added "now, I'm a serious actor." That got a lot of headlines, but Affleck was only 24 years when he said then and we're hearing this from Smith secondhand 20 years later. Evan Rachel Wood took offense to the original tweet from Paper Magazine, I'm assuming she thought it was a new quote, and tweeted "Try getting raped in a scene. Also, grow up Ben," but she later deleted the tweet "because of the sickening things people have written in response. I dont want to give that kind of hatred a place." Paper Magazine has also apologized for their tweet, which was misleading and made the quotes sound new.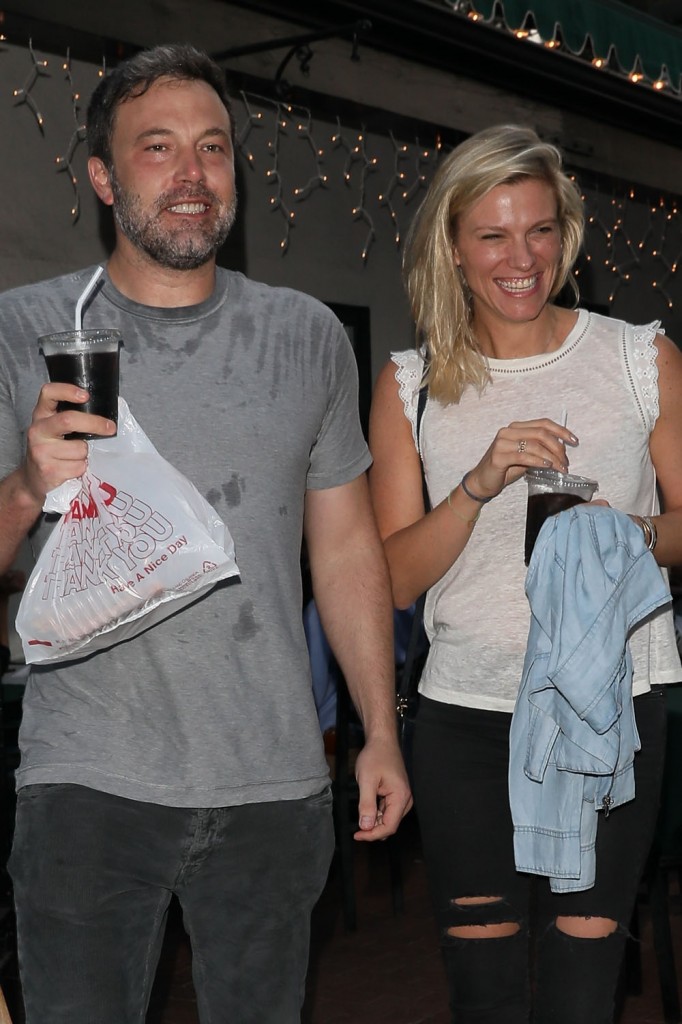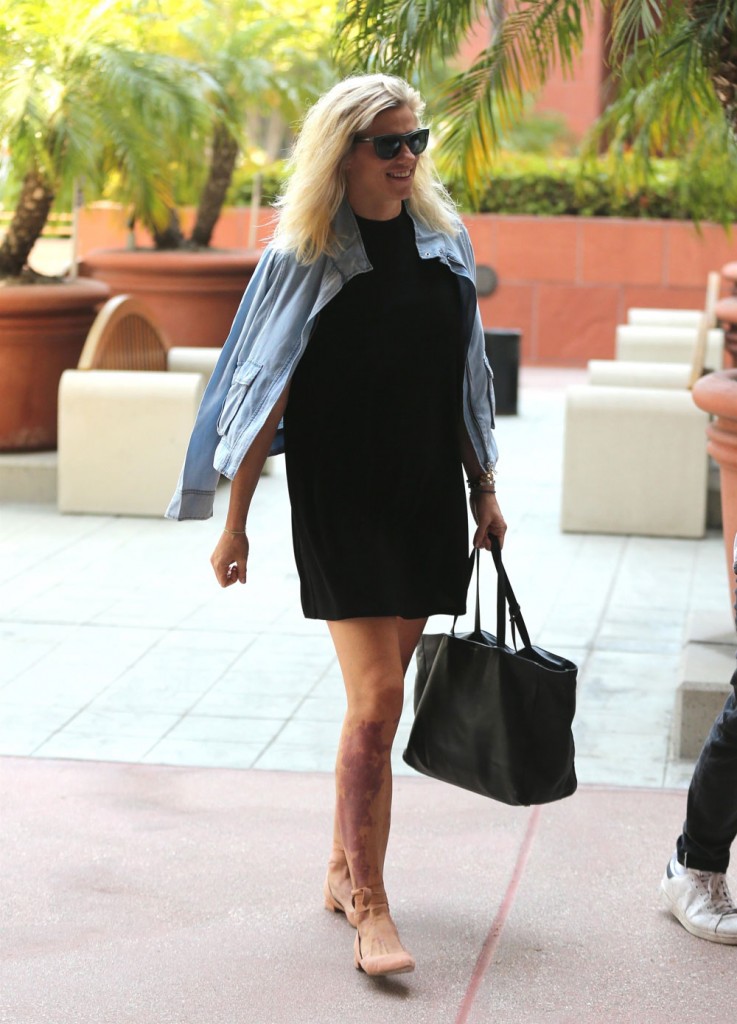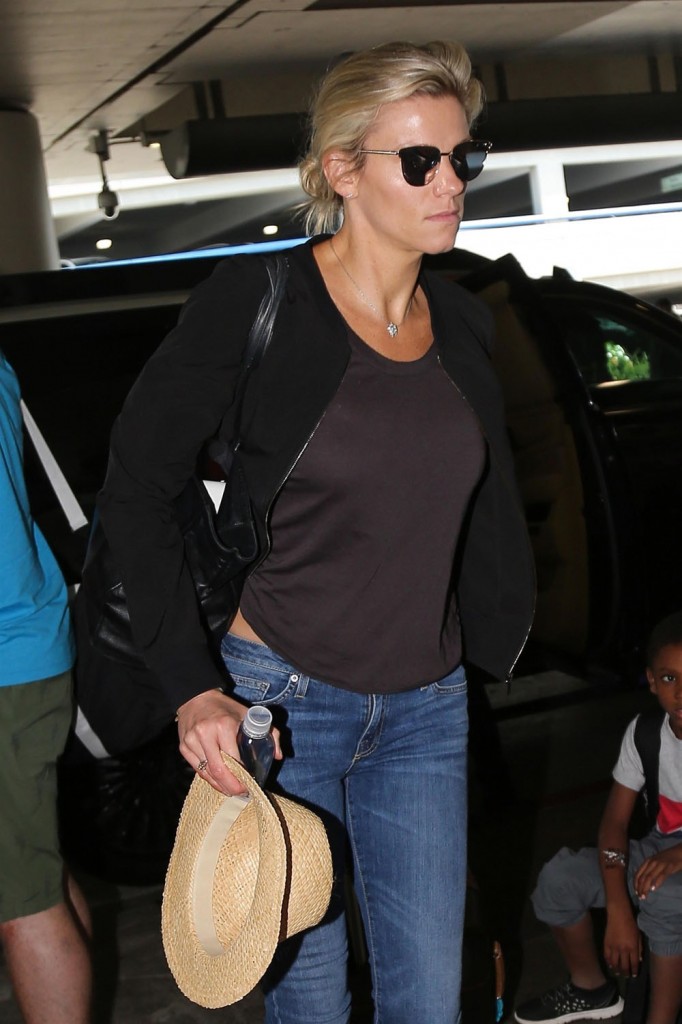 photos credit: Backgrid