I've said this before and it bears repeating: Jennifer Garner's people talk to US Weekly. They had the insider story of what happened on their breakup vacation over a year and a half ago, where she figured out that he was cheating with their nanny. US's stories are often sympathetic to Garner and they have regular updates on her state of mind and whether she's ready to file for divorce. Last summer, a year after nannygate, US said that the divorce was off because "things changed" and that "Jen seems to still be in love with Ben." Sources were careful to mention that Affleck still stays in another bedroom however. After their tentative truce and show of togetherness this fall, things seemed to have changed again because US reports that Garner is about to file for divorce and that she means it this time.
Nearly two years after they first announced their split, Jennifer Garner is gearing up to file for divorce from Ben Affleck, Us Weekly can confirm.

Garner and Affleck, both 44, revealed in June 2015 that they were going their separate ways after 10 years of marriage. The pair met on set of 2001′s Pearl Harbor and fell in love while starring in 2003′s Daredevil. They tied the knot in June 2005 and share three children — Violet, 11, Seraphina, 8, and Samuel, 4.

"No matter what happens, Ben and Jen are committed to raising their family as one unit and will continue to do so as it has worked for them," a source close to the couple tells Us in regards to Garner's plans to officially split from the actor. "They are both committed to their family." A second source adds that Affleck has since moved out of their shared Brentwood home.
Incidentally, the Enquirer claims in this week's print edition that Affleck must have moved back into the main house because the guest house on their estate is under renovation, as seen in aerial photos. I guess Affleck just moved out of the guest house and Garner is gutting it. So what changed? Affleck's career is on the downswing (relatively speaking, I mean all he has to do is keep plugging away because he's wildly successful by any standard) and he's probably miserable and difficult. Live by Night tanked, he announced that he's no longer directing the Batman movie and rumor has it he doesn't want to be Batman any longer, either. I see Affleck chasing a lot of demons and imagine he can take that out on people close to him. Garner tried over and over, they were in therapy for years, and ultimately things didn't change. I think this is the right decision for her and that it was a long time coming. However, I'll believe it when I see it. Is she going to file the papers today or is this just a final warning to Affleck? Why not just file and let the press pick it up?
Here's Garner doing a 5k with her kids on 2-12. That dog is so beautiful. Remember when it was a puppy?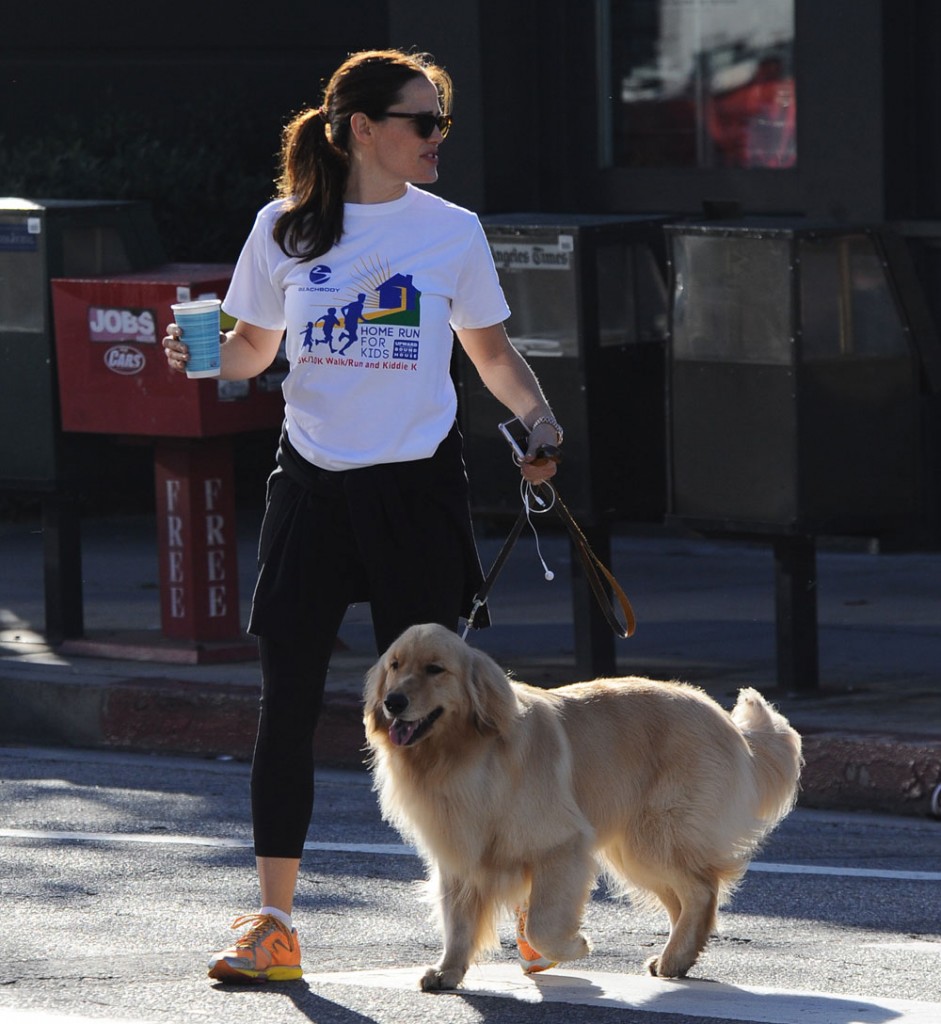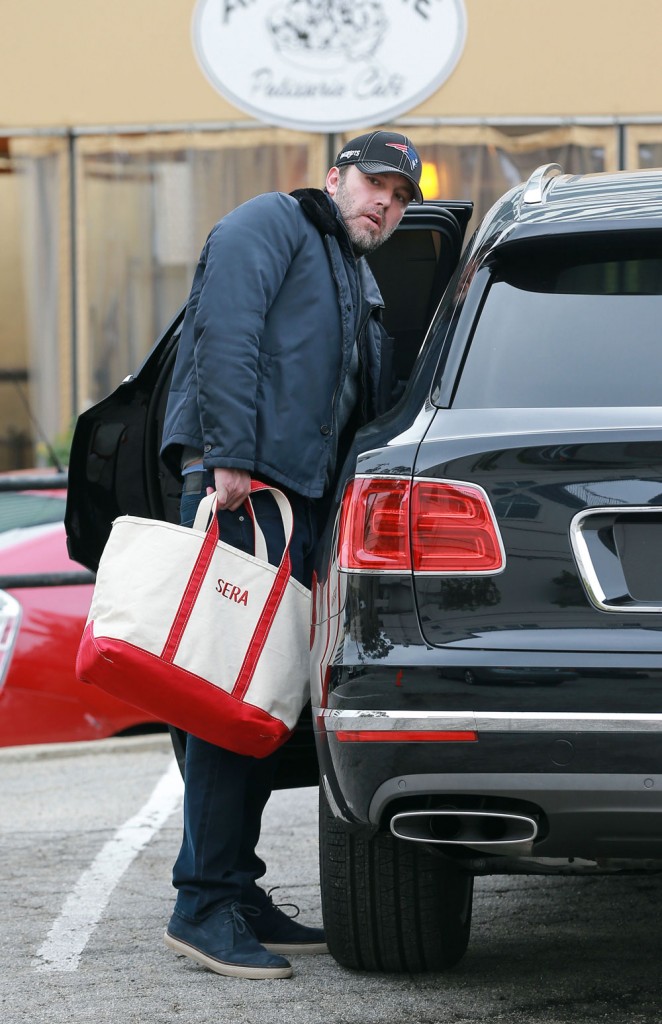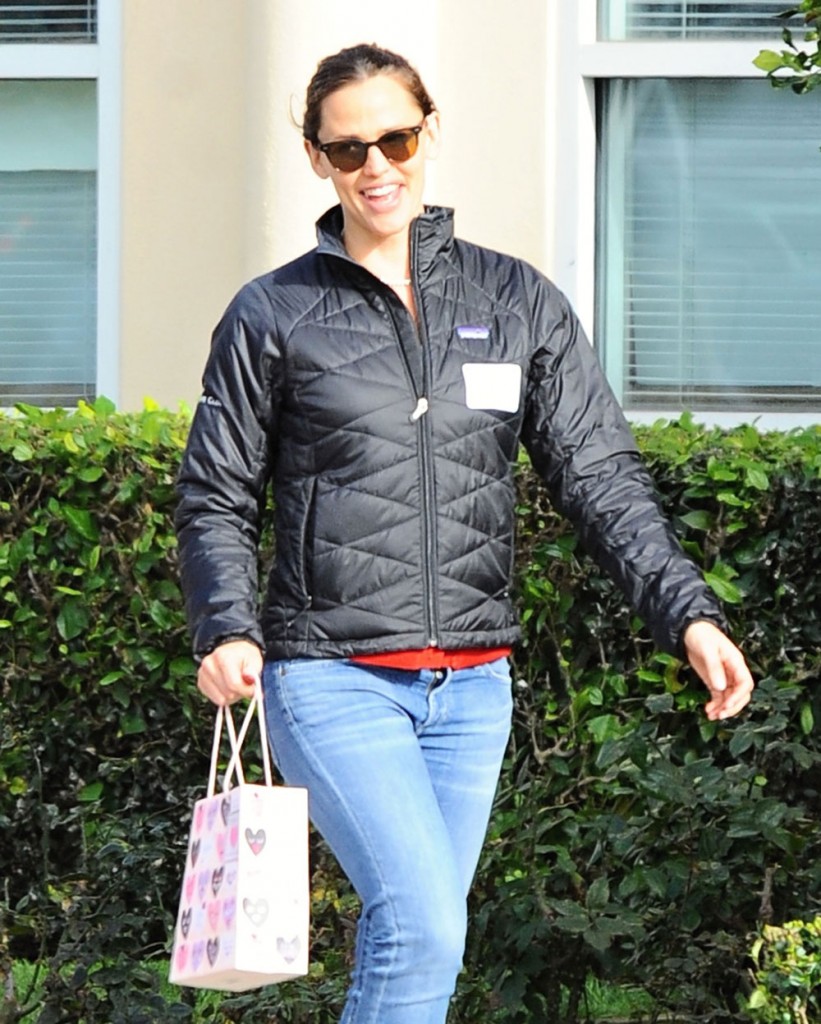 photos credit: FameFlynet