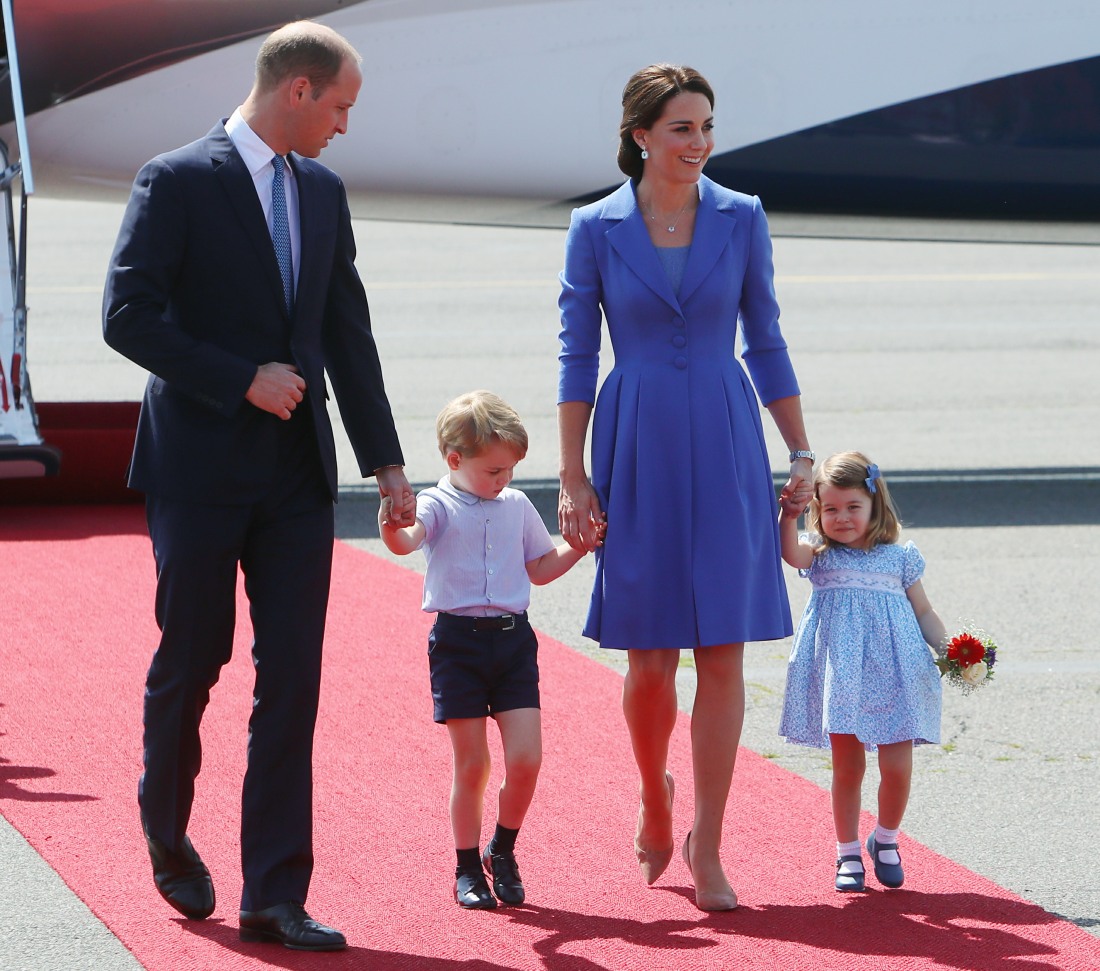 Here are some photos of the Duke and Duchess of Cambridge arriving in Berlin with their children, Princess Charlotte and Prince George. Charlotte seems to be much more outgoing these days, as sleepy-faced George looked like he was not in the mood to do a formal tarmac meet-and-greet. The Cambridges left Poland this morning and hopped the short flight to Germany, where they'll spend the rest of the week. On today's agenda in Berlin? A tour of Berlin's Holocaust museum. I wonder if Kate will wear this ensemble, or if she'll change into something pink and floral.
As for Kate's ensemble here, she wore a matching "cornflower blue" coat and lace dress by Catherine Walker. Kate and her blue coats, I don't know what to tell you. She probably needs a storage space the size of an airport hangar for all of her blue coats and coatdresses. The only thing I can really see about the dress is that it is very, very short. It looks like it's about four inches above her knee. Yikes. Also: The Telegraph says that this color can be called"cornflower blue," but it's also known as Prussian blue. This color has deep ties to German history, as the cornflower is Germany's national flower, and this was a color developed in Germany two centuries ago – go here to read more about the color. It's obvious Kate and her people did their research on the color scheme. So why did they choose a light floral dress for the concentration camp visit in Poland?
Something nice: at least her hair is pulled back. And she hasn't flashed anyone on this trip… yet.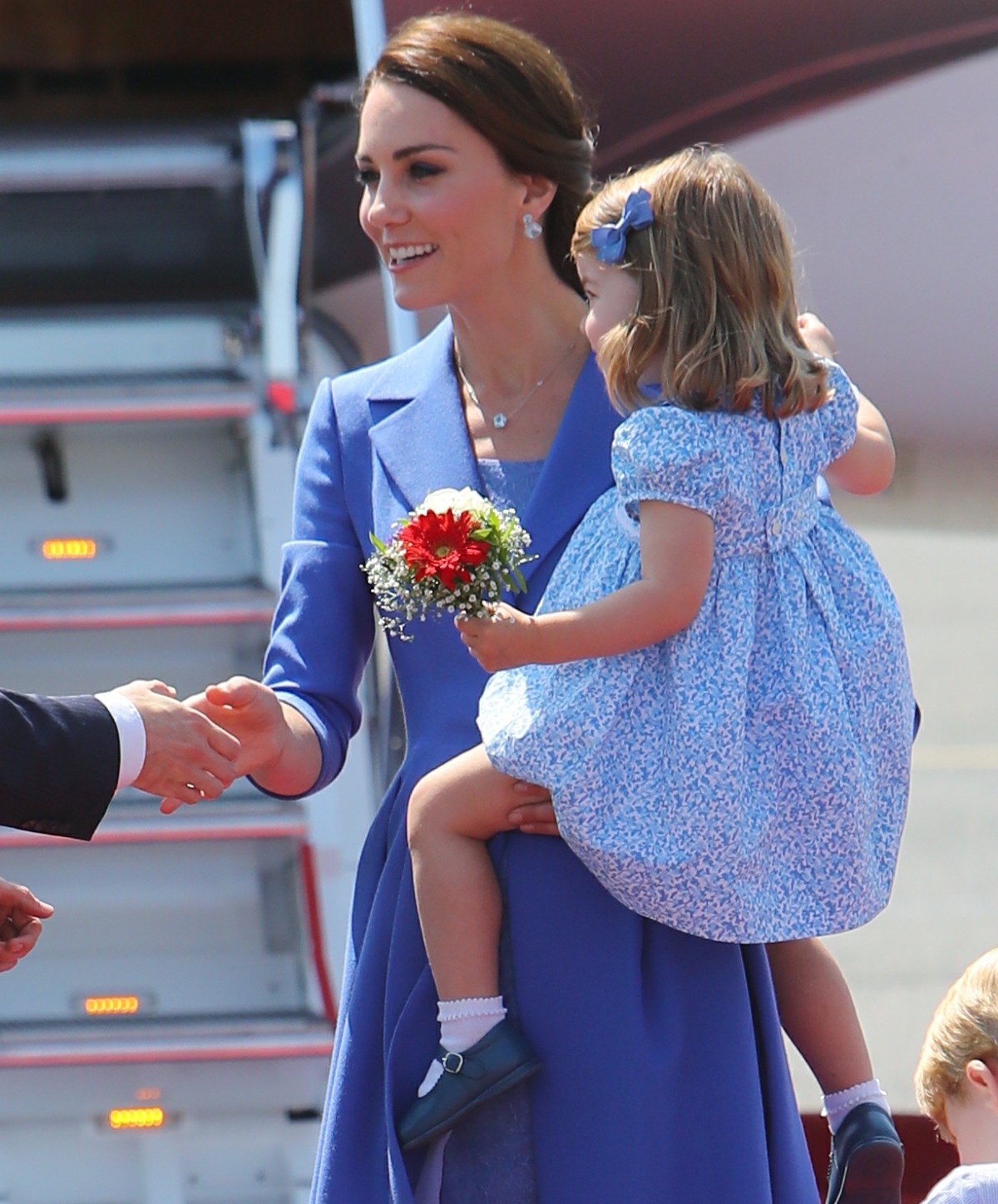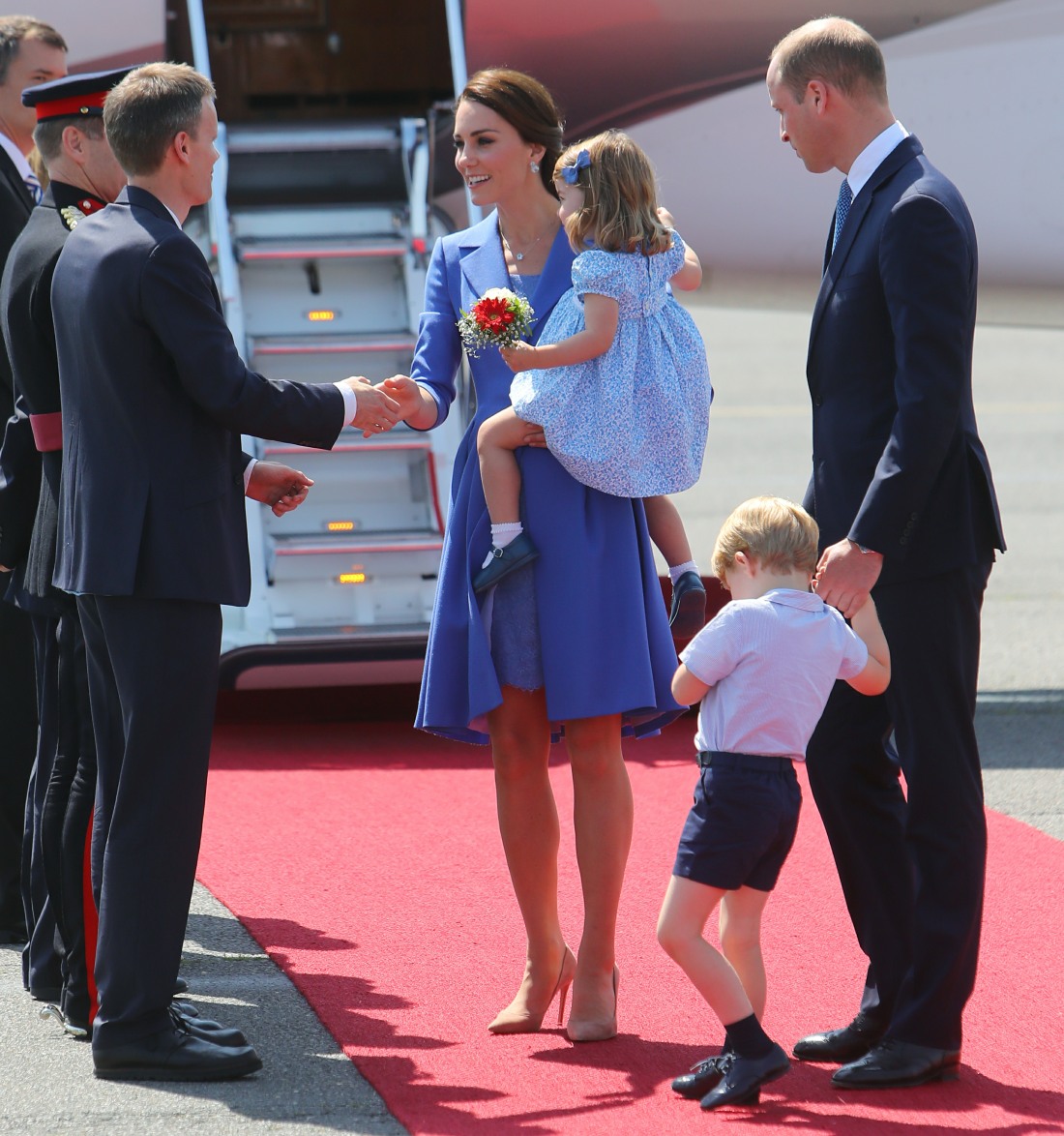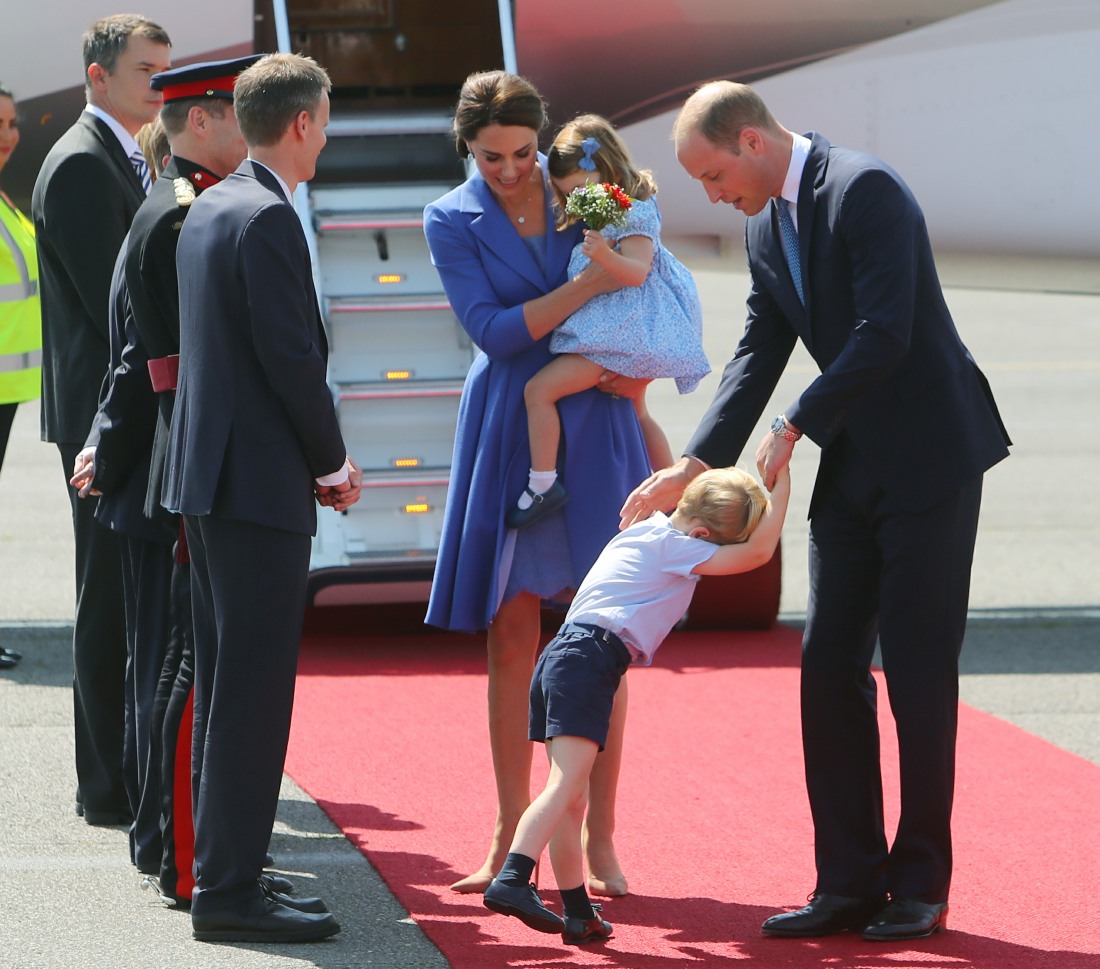 Photos courtesy of WENN.