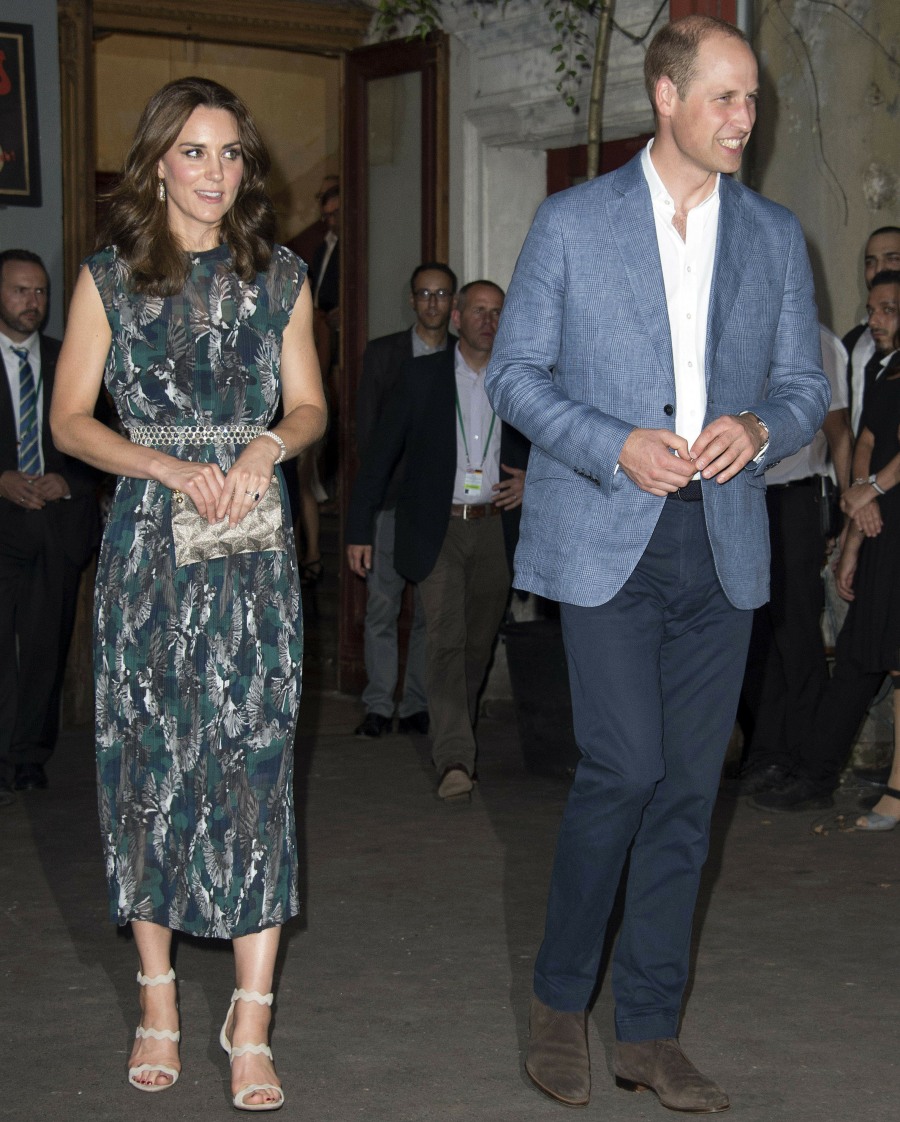 The Duke and Duchess of Cambridge enjoyed their last night in Germany by attending an event at Clärchens Ballhaus in Berlin. Clärchens Ballhaus is believed to be the last original dancehall, and now the space is used for parties and raves and such. DJ Goldierocks deejayed the event and a fun time was had by all. I'm assuming that William and Kate actually got to meet some regular German people, finally. It seemed like all of their events in Germany we geared towards the British citizens living and working in Germany. As far as I know, even though this event was a "dance party," William did not do any awkward dad-dancing.
For this fun night out – perhaps we would even call it a date night? – Kate wore another German designer. This dress is by Markus Lupfer and it probably retails for something like £520, according to The Telegraph. I saw that a lot of fashion people were thrilled about this choice, but I am… underwhelmed. Am I underwhelmed because of the dress or because of the woman? I don't know. I actually like Kate in these darker jewel tones, and she usually looks good in a dark green. I don't even mind the bird print. But altogether, this look is a snooze, right? She paired the dress with one of her relatively new pair of Prada heels. She bought the same shoe in a few different colors.
Earlier in the day, Kate wore a Hugo Boss top which got some criticism… because Hugo Boss designed clothes for the Nazis. I'd just like to point out that a lot of people wear Hugo Boss these days and I would bet that few of them know about the Nazi connection, nor should we believe that wearing Hugo Boss suddenly makes someone a Nazi sympathizer. Plus, other labels have connections to the Nazis too, including Chanel, Balenciaga, Christian Dior and Louis Vuitton. I'm just sayin'.
PS… HOLY SH-T JAQEN H'GHAR WAS THERE. Game of Thrones star Thomas Wlaschiha – aka The Man aka Jaqen H'ghar – was there, at the party. And Kate didn't go home with him. GIRL. The Man wants to know how The Duchess can see him in real life and not end up going home with him.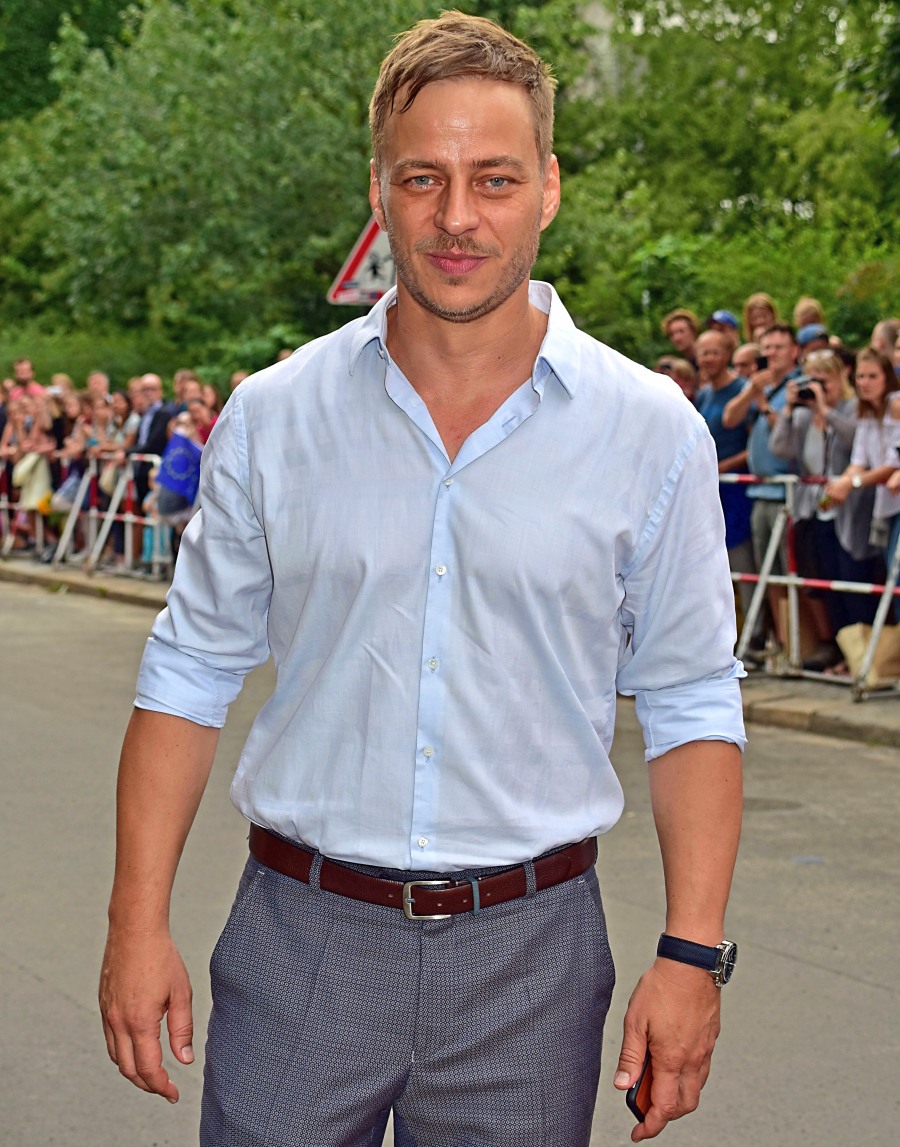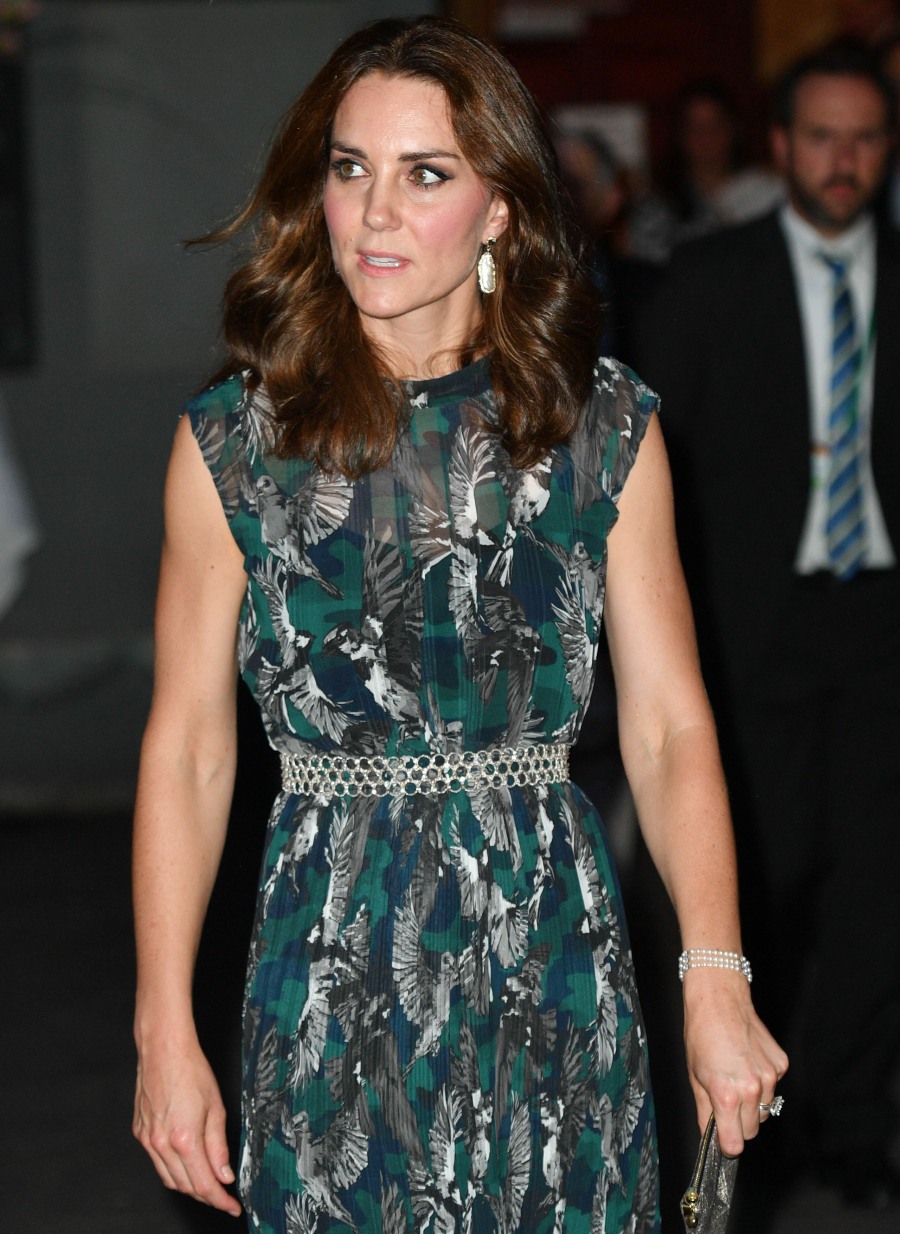 Photos courtesy of WENN, Getty.