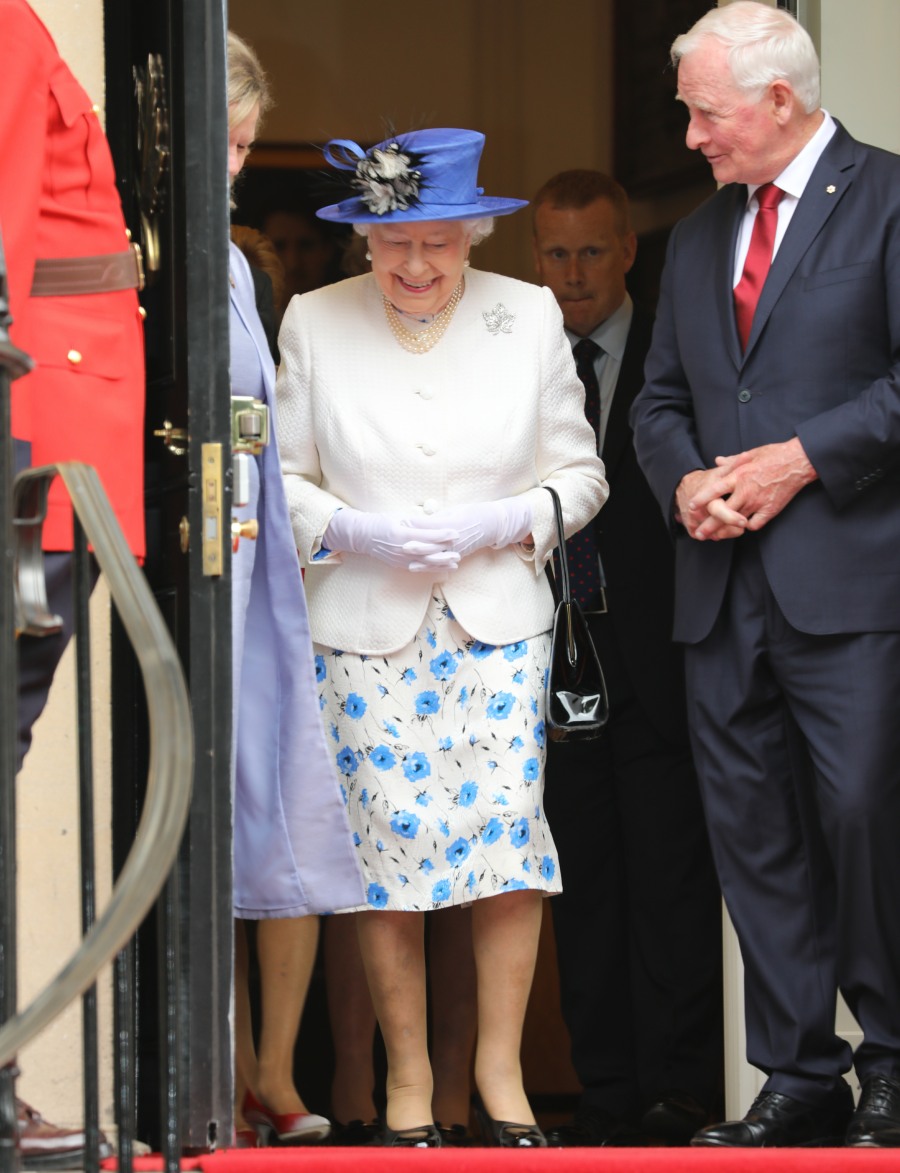 A few days ago, Queen Elizabeth II and the Duke of Edinburgh visited Canada House in London to celebrate Canada's 150th anniversary of Confederation, which is basically Canada's version of the Fourth of July. As you can see, even though the Queen did not do a Cambridge-esque theme dress (which would have been red for Canada), she looked rather adorable in a printed skirt, clean white blazer and a diamond maple leaf brooch. That blue hat is rather divine as well!
Anyway, the Queen also attended the celebration with the Governor General of Canada, a man by the name of David Johnston. David Johnston TOUCHED THE QUEEN. As the group left Canada House, Johnston lightly took the Queen's arm as if to provide a little extra support as they went down the stairs. Here's the photo: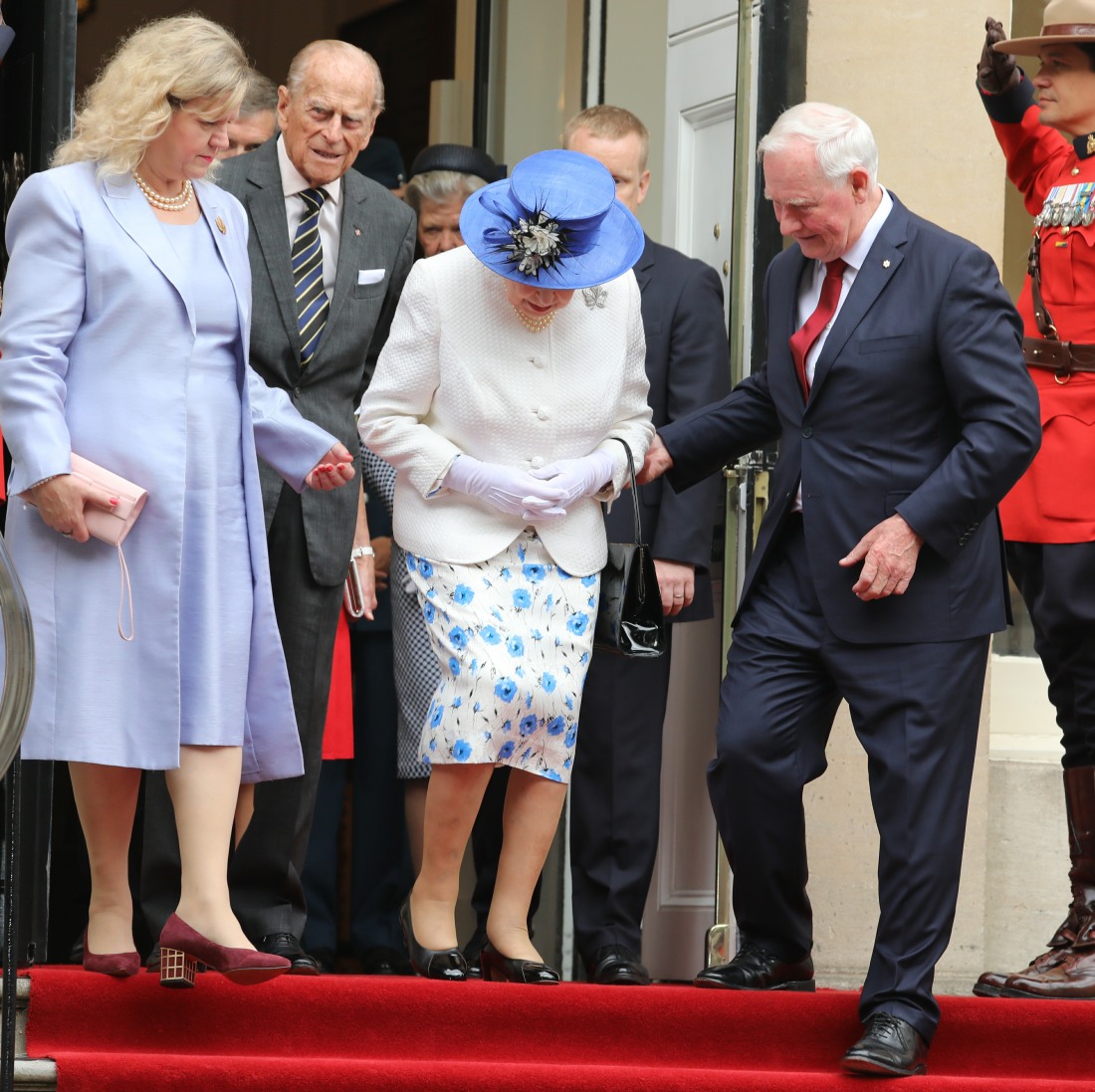 There was outrage about this because how dare this Canadian brute touch Britain's precious Queen?!?! No one is allowed to touch the Queen! Except that it was all fine. Johnston actually had to release a statement about it, explaining his choice: "I was just anxious to be sure there was no stumbling on the steps. It's a little bit awkward, that descent from Canada House to Trafalgar Square, and there was carpet that was a little slippy, and so I thought perhaps it was appropriate to breach protocol just to be sure that there was no stumble." I have to help my mom up and down stairs too, but you know what she prefers? She prefers to hold on to me, rather than me putting my hand on her arm. I'm just saying, if the Queen needed help, she would have reached out and steadied herself on whoever was around. Then again, QEII is 91 and I'm sure no one wants her to take a tumble on their watch.
During Michelle and Barack Obama's first visit to Britain, back in 2009, it was widely reported that Michelle Obama "broke protocol" by putting her arm around the Queen's shoulder. People later realized that the Queen broke protocol first, when she put her hand on Michelle's back briefly, and Michelle responded by putting her arm around the Queen protectively. It was actually a really sweet moment. God, I hope the Trumps never meet QEII. Imagine all of the protocols which will be broken.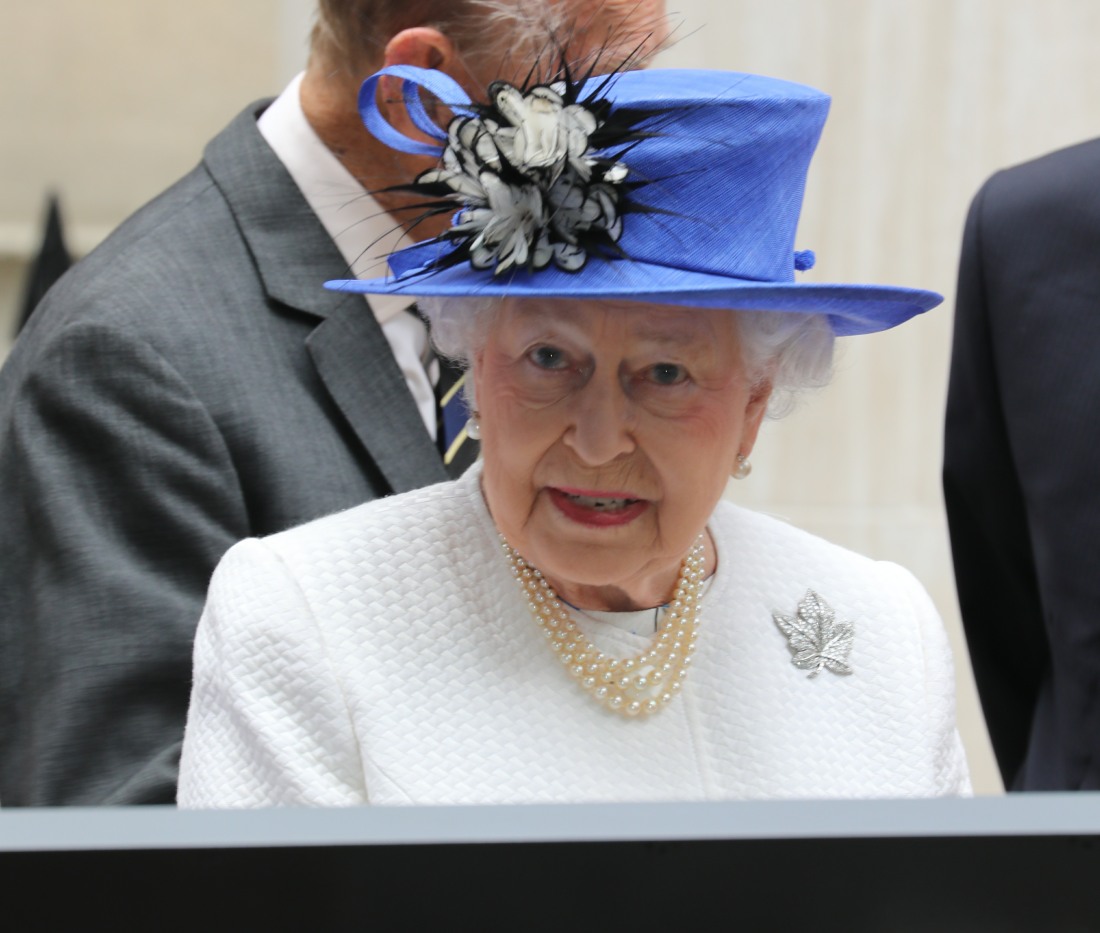 Photos courtesy of WENN.