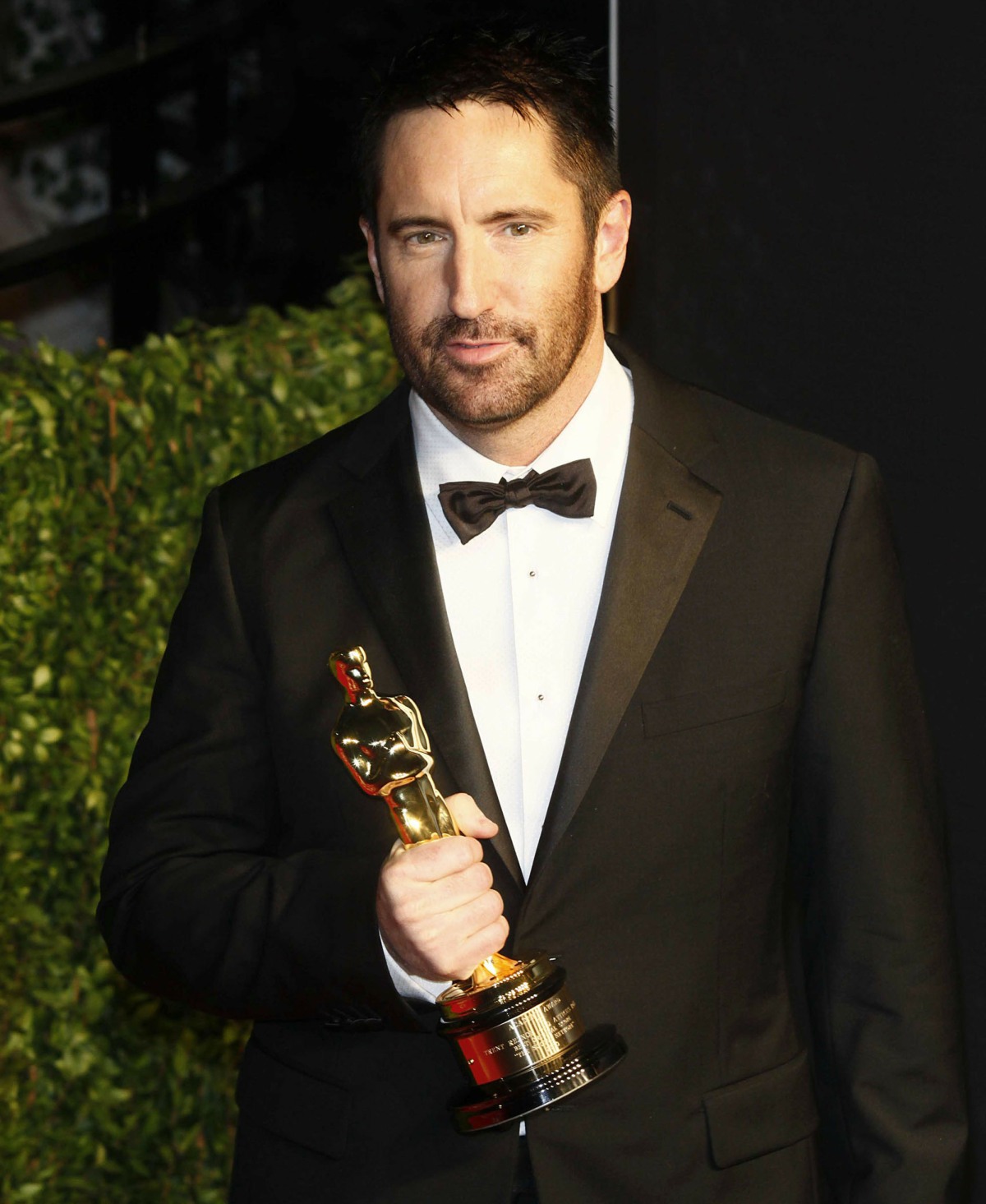 The Village Voice and NY Magazine's Vulture just did lengthy interviews with Trent Reznor. He's currently promoting the latest Nine Inch Nails EP, Add Violence, which is apparently the first in a trilogy of new projects/albums/somethings. Trent is 52 years old and he's seen a lot. He's very wise, actually. I covered an interview with Trent last year, in the heat of the election, when he was supposed to be talking about music but he ended up giving some very astute assessments of what was happening in politics at that time. Anyway, here are some of the best quotes from both interviews:
He has four children under the age of seven. "I figured if we're going to do it, let's go! They're these cool little minds that are filled with an optimism and a joy."

Winning an Oscar: "Surreal. It's a nice little statue to have that I keep hidden because I feel like an a–hole."

Getting sober, moving to LA: "Coming out of that hole with a new reset and a more humble approach toward my life, getting married, having a family, has provided a lot of sense of stability and home. Like, now I fit in someplace: my house."

Social media & Drake: "I don't pay much attention, but I see what Drake's been able to pull off in terms of being omnipresent and constantly engaging an audience that seems to enjoy the way he's engaging them. I'm just not part of that audience. I'm not as well-rounded as I used to be about pop culture. I'm not saying pop music isn't well-crafted or the people who make it aren't wonderful, but it's not for me. I've asked people, "What is it that's good about Drake?" I've said to my friends at Apple: "Explain to me why." As the old guy, I don't see it.

He's not a coastal elite, but he hates Trump: "Clearly I find it…disheartening… When you're not in an urban environment, you often feel left out of the conversation, and I get that. I grew up in that." For that reason, Reznor says, he has taken extra care when talking to his kids about Trump. "Donald Trump is a bad guy, isn't he?" Reznor recalls his six-year-old asking recently, after busting Dad indulging in what Reznor admits is a full-blown cable news addiction. Reznor responded carefully. "Look, I don't think he's a good guy. Some people do," he told his son. "I don't think he believes in science and I don't think he believes people should be treated decently and I don't think he tells the truth. That's why I don't like him."

How he really feels about Trump: "It's tough, because the president of the United States is a complete f–king moron. That's what gets me the most — that he's this vulgar, grotesque dope, everything I hate in people."

But you don't have to be a Democrat to listen to NIN: "I hate that walled-garden effect, where you're preaching to your safe audience. I like the idea of trying to reach people who aren't following me on Twitter."

Politics as a father: "Well, the weird thing now is looking at politics as a father. My kids walk in the room and I've got CNN or MSNBC on and I have to hit the mute button because I don't want to get into a discussion about how embarrassing the president is. He's a f–king vulgarian. Aside from whatever ideological beliefs he has — if he has any — he's a grotesque person who represents everything I hate. I'm repulsed by everything about him and he's the president, you know? I haven't figured out how to rationalize that to my kids' beautiful little optimistic minds. I grew up in a shitty little town full of Trump voters, so I think I can I understand the point of view of someone who supports his message. What I don't understand is supporting that messenger.
[From Vulture and The Village Voice]
The Vulture interview goes on and on at length, and a lot of it is about the business of music, the music industry in general and the newer paradigms of making money or creating art. He fully acknowledges that he comes across as a get-off-my-lawn old fart, and yet… it's funny, and he's really insightful about so much. He's not holed off somewhere, making music in an echo chamber. He's paying attention to other artists and trying to figure out if he still has stuff to say musically and culturally. As for what he says about Trump… bless him.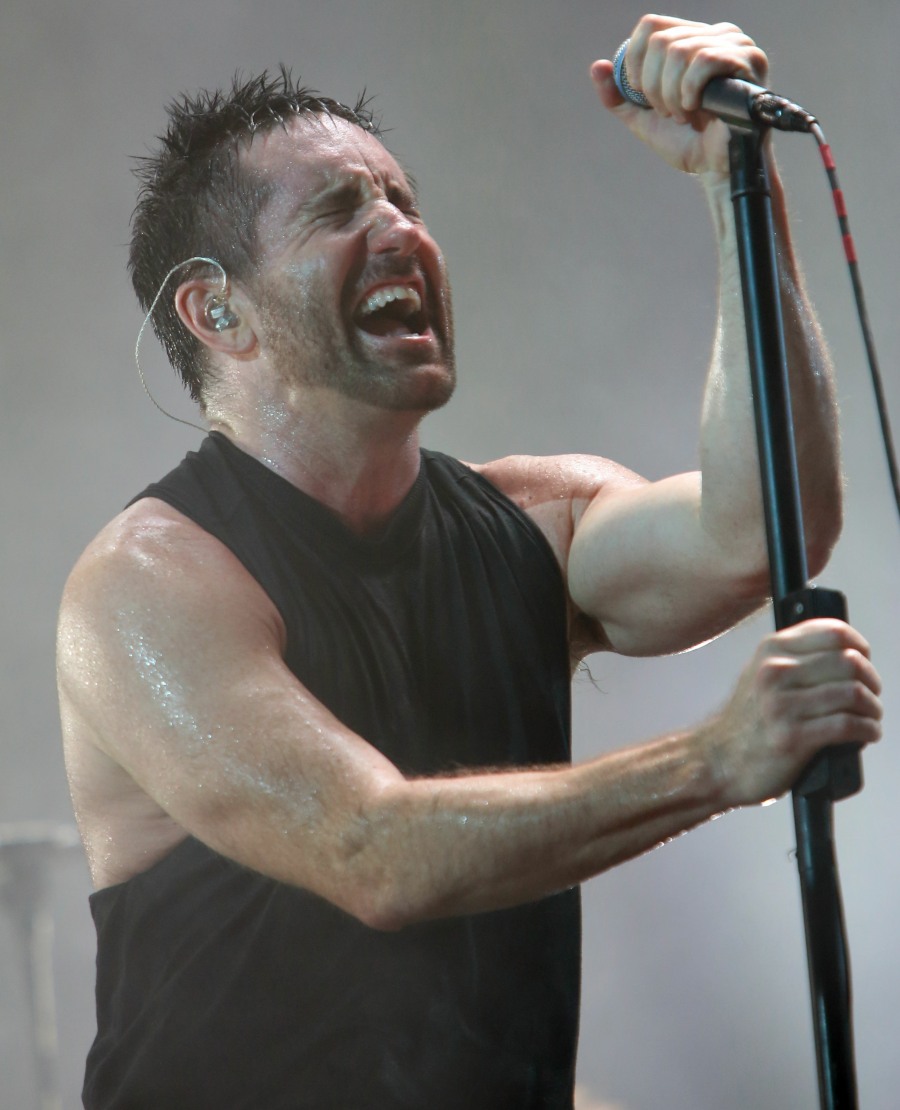 Photos courtesy of WENN.