I guess it didn't take long for the backlash against Tiffany Haddish, the breakout star on the hilarious comedy Girl's Trip, to start. To be clear, I think Tiffany's comments about Bill Cosby, which we'll get to in a moment, were offensive and tone deaf. She shouldn't have said this, she should have known better, and she was unapologetic about it afterwards.
Last week we covered Tiffany's inspiring life story, which involves spending time in foster care after raising her siblings, finding her calling as a comedian in her teens, and ending up homeless for a while. Tiffany's popularity was bolstered by an incredibly entertaining story she told on Kimmel about taking Will and Jada Smith on a swamp tour she bought on Groupon. (Jada didn't even know what Groupon was and thought Tiffany had rented a boat you take a "group on." The two superstars ended up interacting with the public all day for the first time in years.) Tiffany has excellent comedic timing, she's funny and as Lainey pointed out she told the story without making Will or Jada seem too out of touch. You could tell she had affection for them and wasn't telling the joke at their expense.
Anyway, in an interview with The LA Times, Tiffany made some wildly inappropriate comments about working with Bill Cosby. She's also worked as standup comedian for years, so while this joke may fly in front of a live drunk audience, it's not the type of thing you should say in an interview. Here's what she said:
Who are your comedic inspirations?
Definitely Richard Pryor. Bill Cosby — I still want to work with Bill Cosby, I don't care, I'll drink the juice. I'll drink the juice. I'll take a nap. I don't give a damn. [laughs] But seriously, I would love for him to play my grandfather in something.
She could have said that she grew up with Cosby and that he was an inspiration to her then but she's learned since that he's a serial rapist. She could have that things have changed since she watched him on the Cosby show and left it at that. Instead she added that she wanted to work with him and joked that she would let him drug her. That wasn't even the question. Then, when people pointed out to her how offensive this is, Tiffany kind of doubled down and got defensive:
On Thursday, Haddish attempted to clarify those comments while speaking on a panel at the Television Critics Assn.'s summer press tour in Beverly Hills.

"What I said was a joke," she said, noting that when you're expected to be funny in promotional interviews, there are risks. "You're going to say some bad jokes."

Haddish said her point had been that "I'm not afraid to do anything. I'm not afraid of any kind of job. I'm not afraid to play any kind of girl as long as it doesn't compromise my morals….

"I've been through things. I've been victimized," she added. "I don't agree with what he did or anything, but, at the end of the day, I'm not afraid of the Big Bad Wolf. That's what I was trying to say, and I was trying to do it in a humorous way."
This isn't an adequate explanation and it's dismissive of rape victims, even if she is one, which she hints at but doesn't state outright. This is the flip side of being someone who struggled to get to the level of success that Tiffany reached seemingly in the last two weeks – she's still acting and talking like someone whom the press isn't paying attention to. She doesn't have people around her to tell her that she immediately should have apologized. I would say that a seasoned actress/comedian wouldn't have doubled down like this, but look at all the stupid and offensive sh-t that Lena Dunham and Amy Schumer have said. They've been offensive in interviews, in their books and on their social media and almost always get passes. This is obnoxious and she shouldn't have said it and she should have apologized properly. I just hope the standards are not different for Tiffany Haddish than they are for other women comics and actresses.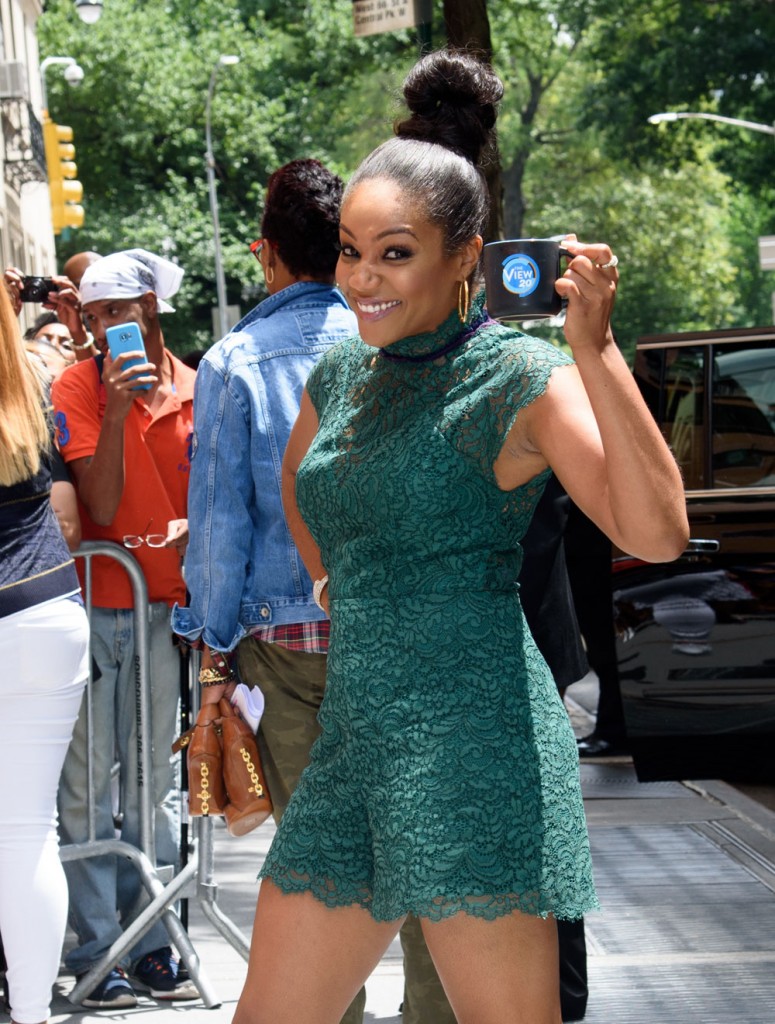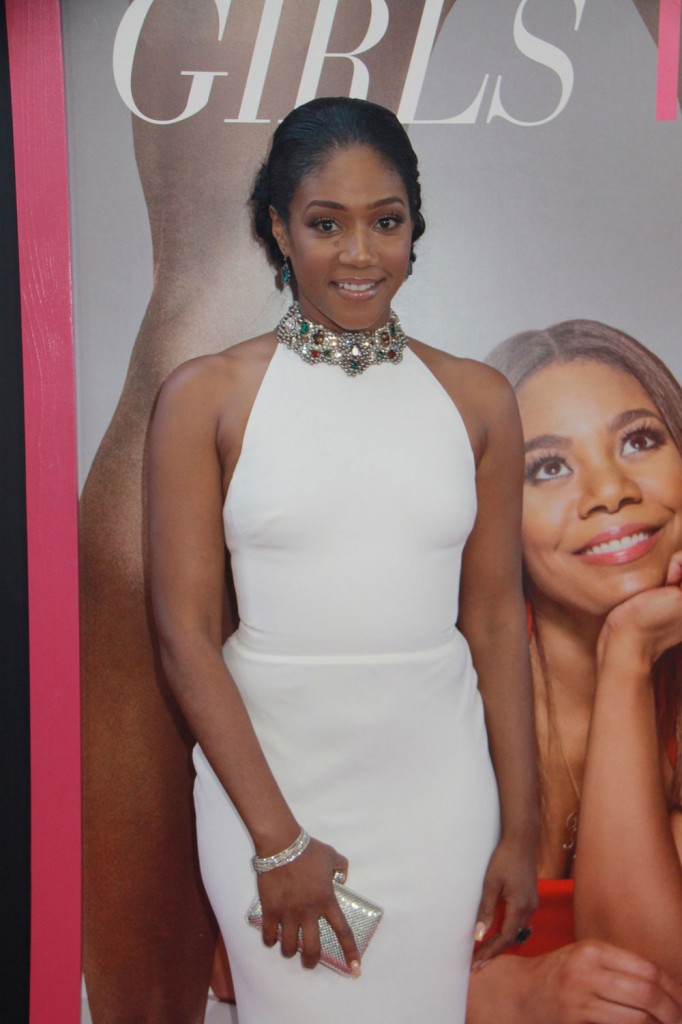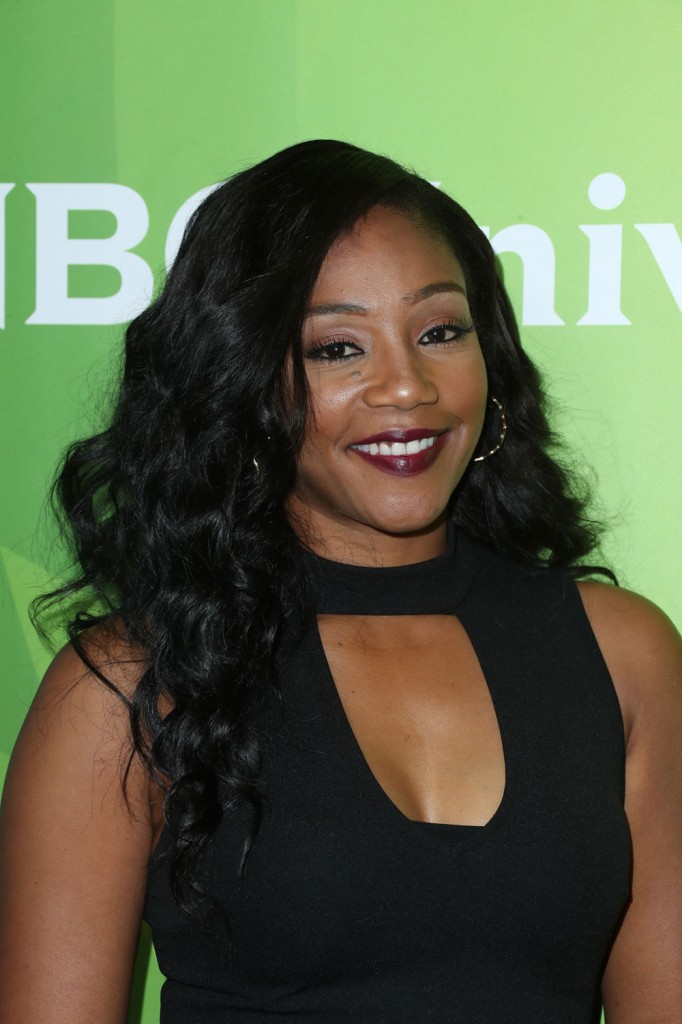 Photos credit: WENN, Backgrid, Pacific Coast News, Getty