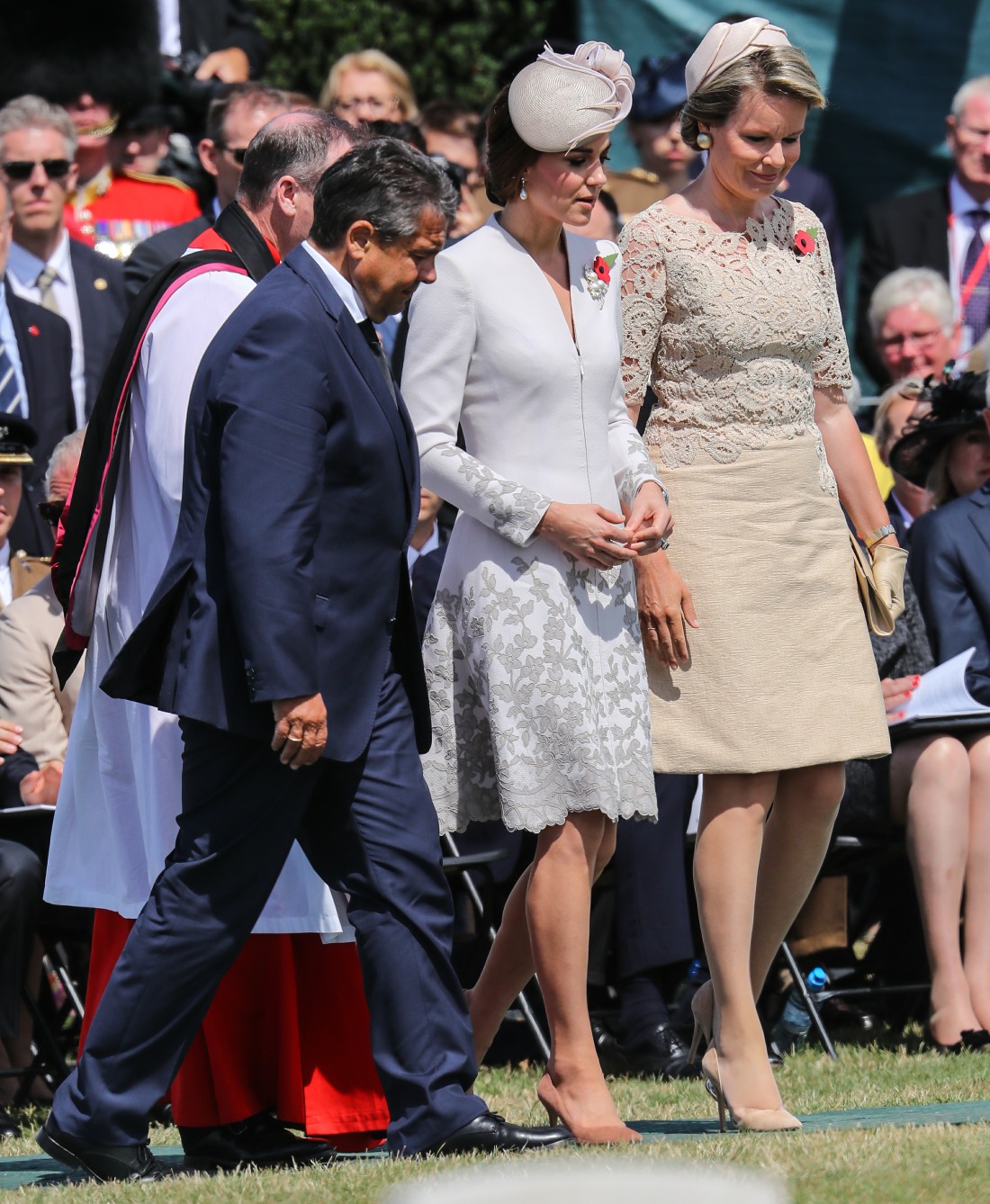 Here are photos of the Duchess of Cambridge today in Belgium. Prince William and Kate are on a two-day visit to Belgium, with most of their appearances centered on commemorating the 100-year anniversary of the Battle of Passchendaele. On Sunday, William and Kate marked the occasion at the Menin Gate. Today, William, Kate, Prince Charles, Prime Minister Theresa May and Belgium's King and Queen all marked the centenary at the Commonwealth War Graves Commisions' Tyne Cot Cemetery.
For her second day in Belgium, marking another somber occasion, Kate chose a more muted tone, thank God. Kate wore this off-white coatdress by Catherine Walker. The coatdress has some kind of beige/taupe leaf applique at the bottom which I actually sort of like. I mean, the whole thing looks very matronly and stuffy, but that's what she should be aiming for at this kind of ceremony. This is not a moment for a "LOOK AT ME" ensemble. Her Jane Taylor hat is sort of too small and the grey and pink colors don't really go, but whatever. Kate always has a problem with colors and trying to "match" and coordinate colors. This is fine, and that's my verdict. I do have to wonder though… does she not own any simple navy, black or grey two-piece suits?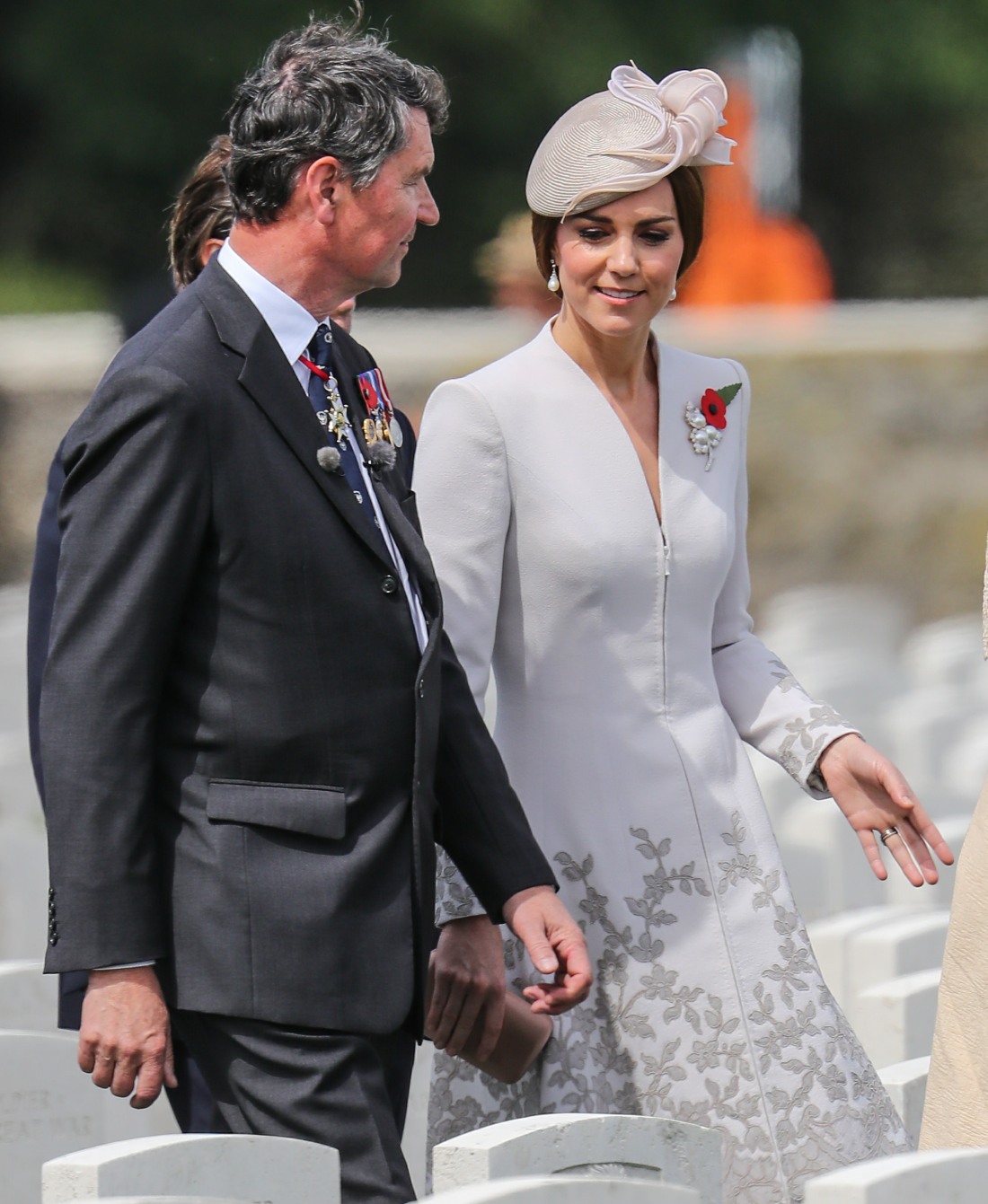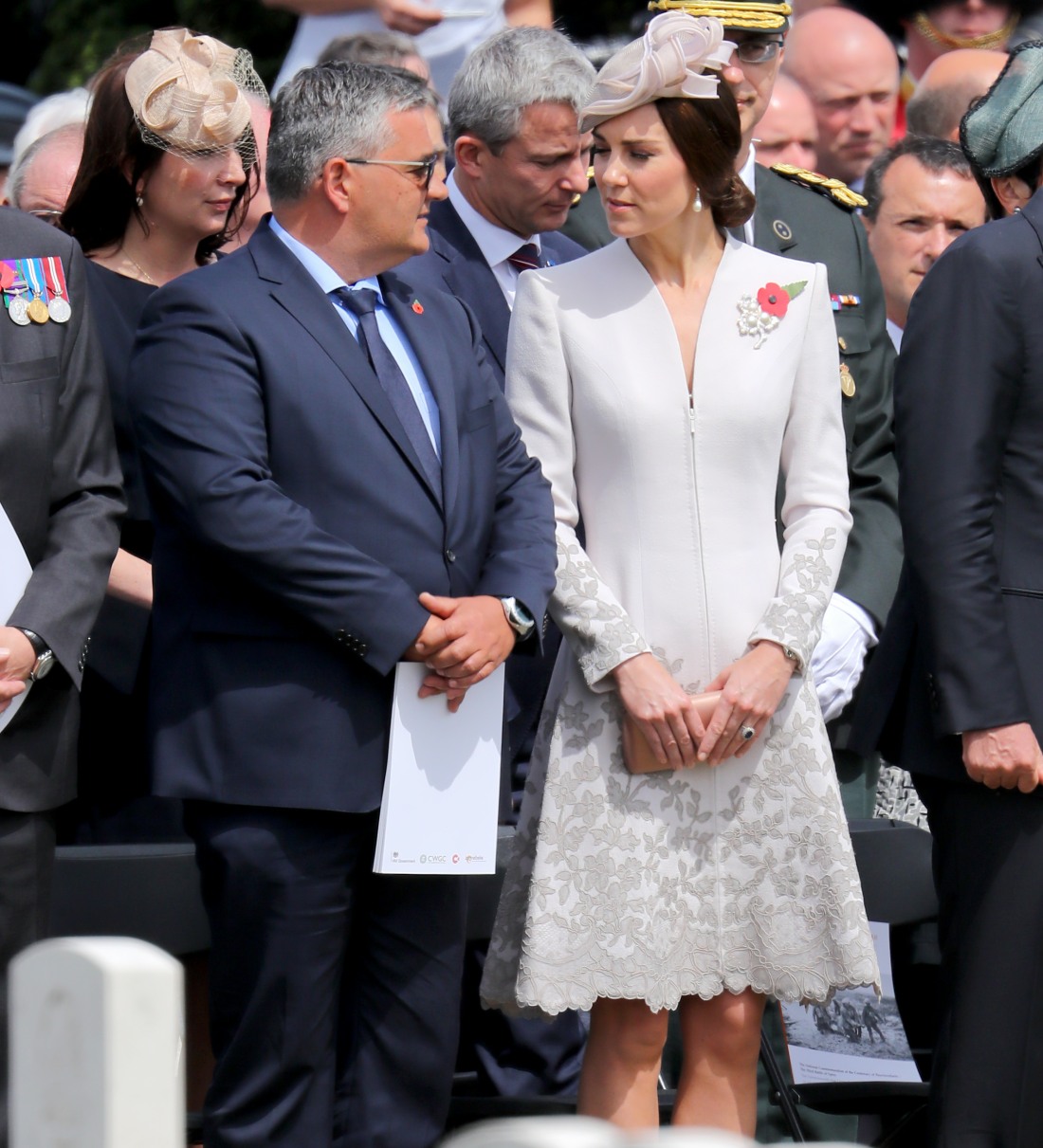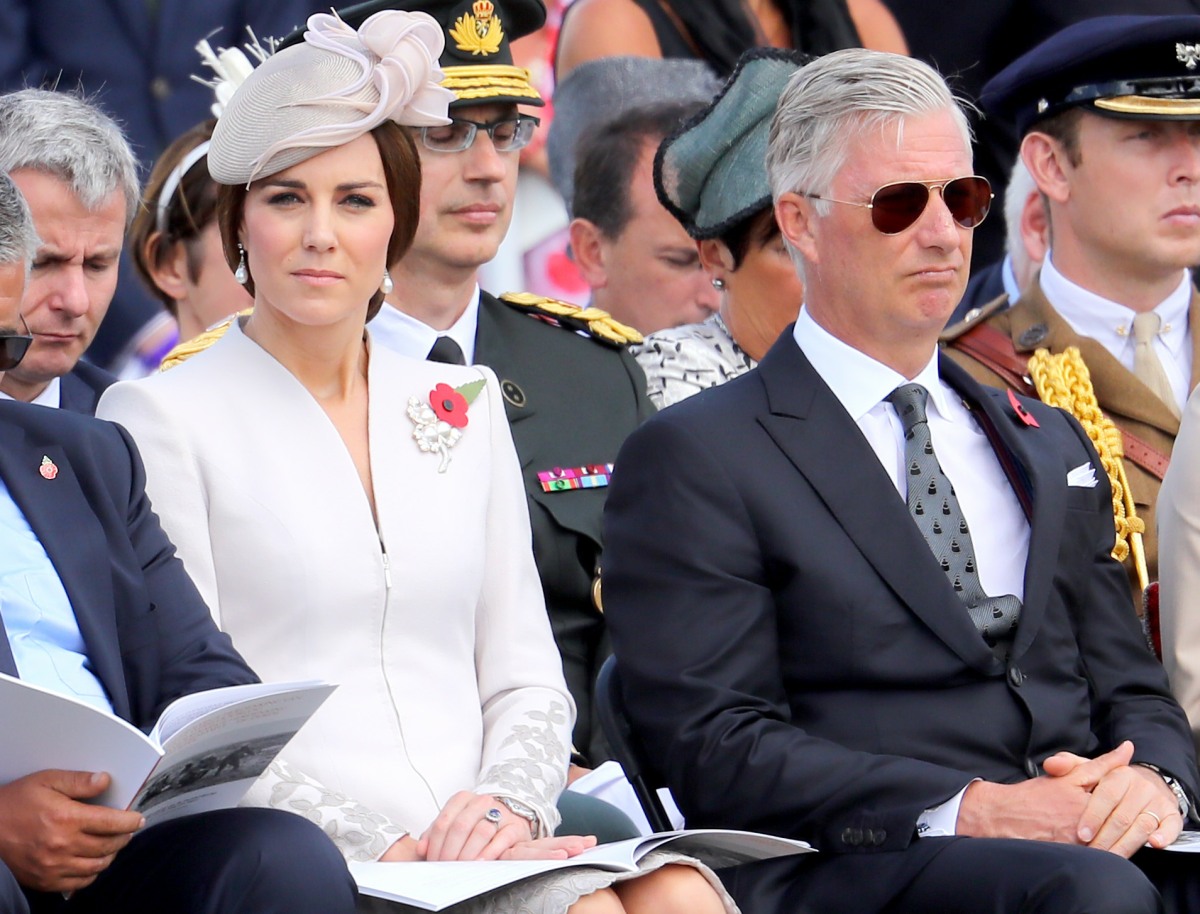 Photos courtesy of WENN.