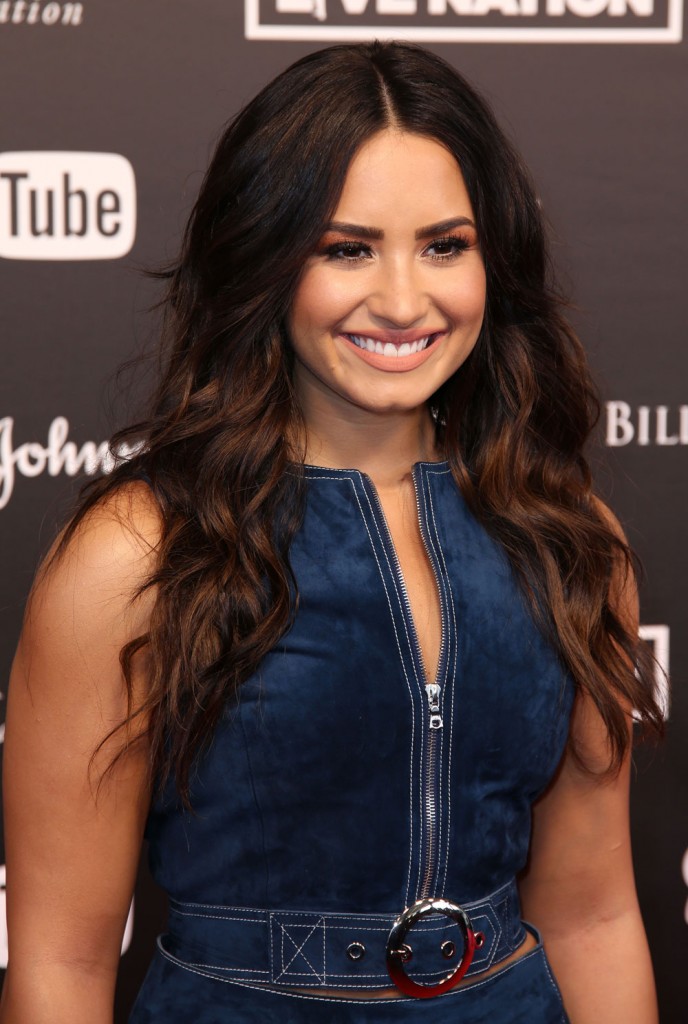 Demi Lovato deserves a lot of credit for being open about her addictions and bipolar diagnosis for years now. Sure we joke that she only covers those topics, but those are her causes and she's brought awareness and helped reduce the stigma. Now that we know Demi is bipolar it's easy to look at her twitter feed and her feuds with other celebrities and say "well, we know she has manic episodes," but I don't think that's fair to her. There are so many other celebrities who fight amongst themselves, it's not necessary to ascribe that behavior to her mental health issues. (Although NPD comes to mind for a few of them.) Demi is more than that, and she told iHeart radio that she dislikes when people use bipolar as a label for her. This distinction may be lost on some people but I get it. She doesn't like it when people say in a snide way or a way that reduces her to a diagnosis.
"I think it's important to speak up about the things that you believe in because your voice will be heard no matter what position you're in," the "Sorry Not Sorry" singer said. "And I just happen to be in a position where more people will hear my voice than they would have 10, 15 years ago. I use my voice to do more than just sing and I use it to speak up about mental health because that's something I'm very passionate about."

And while Lovato has been open in the past about her own struggles with mental health, she doesn't want her own diagnoses to define her.

"I think when people refer to me as being bipolar, it's something that is true — I am bipolar — but I don't like people to use it as a label," the former Disney star explained. "It's something that I have, it's not who I am. I think Demi Lovato, activist, is something that I would really be proud of."

She added that what you see is what you get when it comes to her life, saying, "I'd say the whole world knows the real me because there's nothing that I hide."

And Lovato also expressed her sympathies regarding the recent death of Linkin Park frontman, Chester Bennington, who committed suicide in late July at the age of 41.

"I feel terrible for his friends and family, but I know that maybe this will raise the topic into conversation around mental illness and mental health and help somebody," she added.
[From iHeartRadio via ET Online]
I really like Demi's new song "Sorry, Not Sorry" it's a catchy pop breakup song and I've listened to it on repeat a few times. She's a talented pop artist and more power to her for speaking her truth. She doesn't appeal to everyone, and she definitely gets on my nerves sometimes, but I like that she's so blunt and revealing. I don't know if the whole world knows the real her though. She's like most other celebrities in that her personal disclosures are calculated and are part of her public image. At least she's doing it for a good cause.
Speaking of her public image she recently Instagrammed this photo of her enviable abs. It looks either out of focus or filtered. Some of my friends do this on Facebook (I'm so old I'm not on Instagram) and I think it's just an simple filter to apply. I don't filter my photos, I figure people realize I don't look like that in real life so why bother? She's super fit and it shows, but it's hard to tell with how smooth her whole body looks. It's like she doesn't have a belly button. I like that she admits she's feeling herself.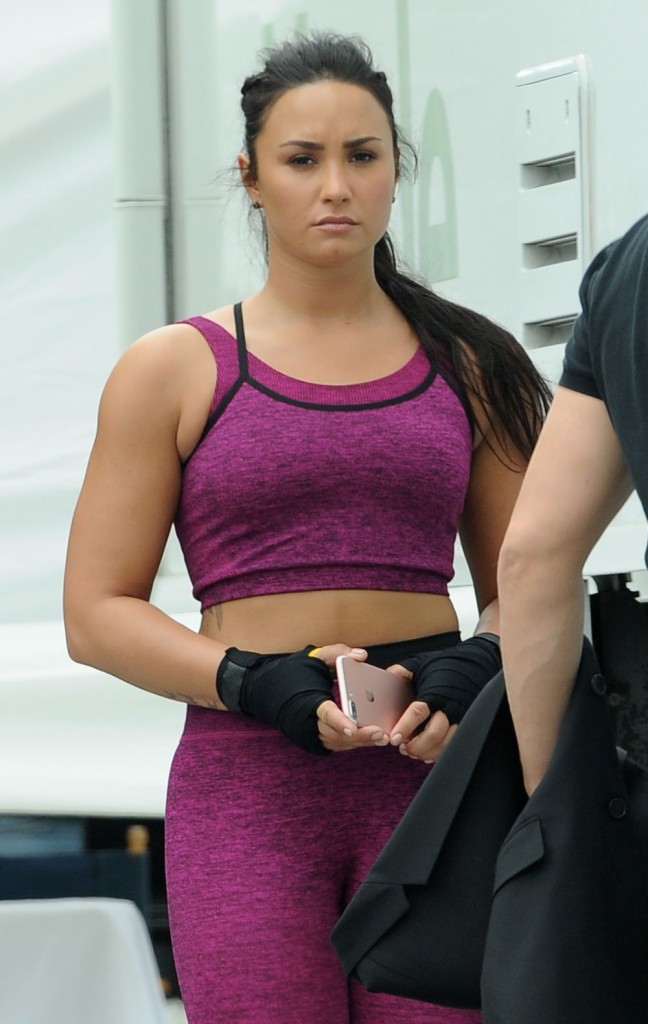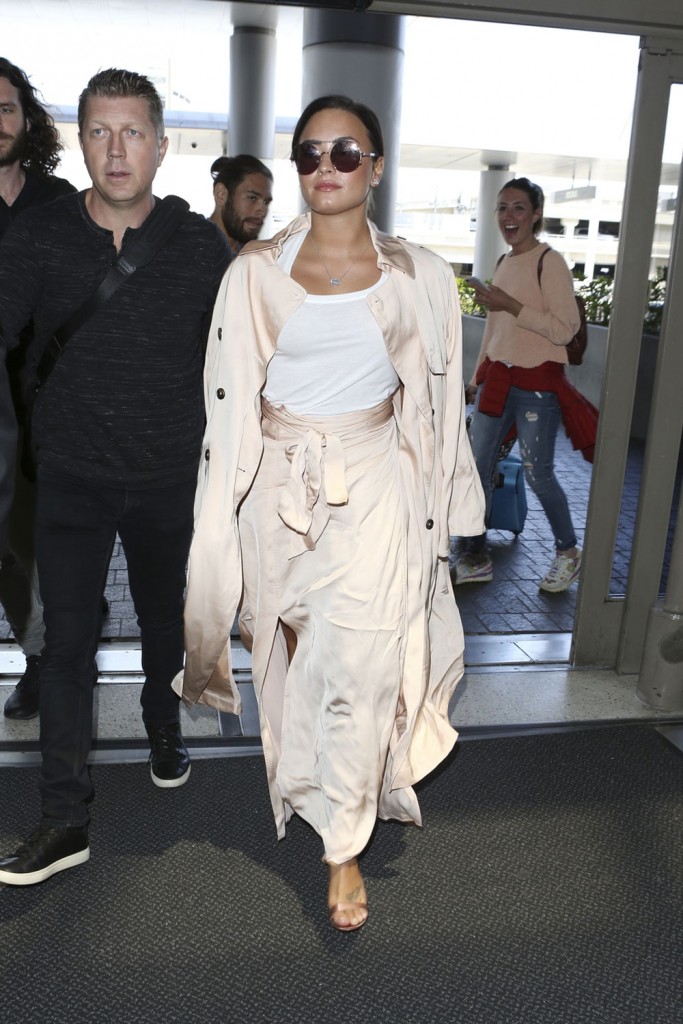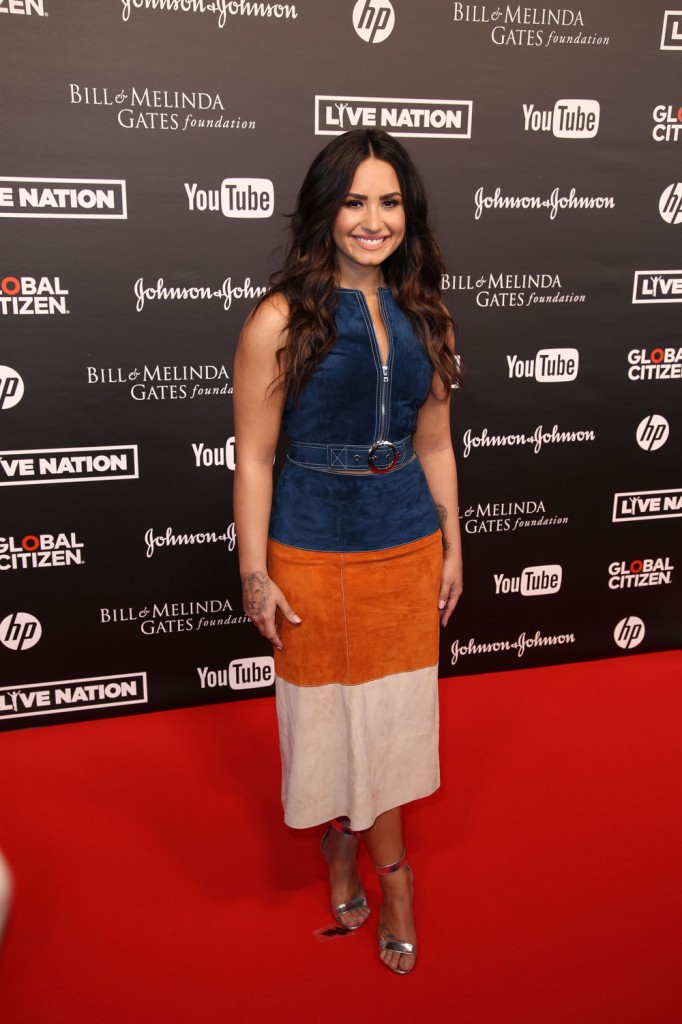 photos credit: WENN, Pacific Coast News and Instagram/Demi Lovato