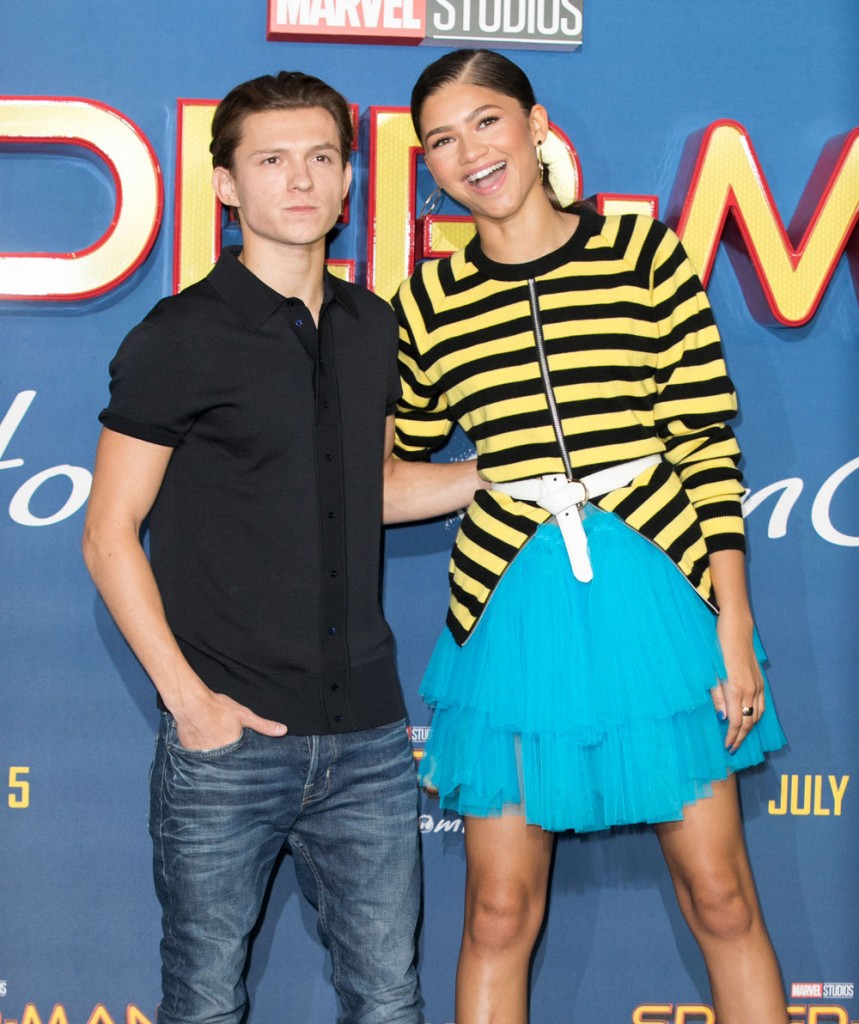 Zendaya is one of three young actors with their own Variety cover for the upcoming Power of Young Hollywood edition. The other two are John Boyega and Chloe Grace Moretz, whom we'll cover separately as they each had decent interviews. Zendaya's editorial is gorgeous as she's such a chameleon but they also styled her cleverly with mixed 70s prints, soft lighting and undone curly hair. She's one of my favorite actresses to see on the red carpet as she loves fashion and makeup and it really shows.
Variety's profile of Zendaya, 20, centers around her strong work ethic, her smart choices for her career and the fact that she's been in show business for a long time. I learned that her parents are teachers, which was probably well known but was the first I'd heard it. Her dad seems very protective of her, as evidenced by the fact that he chaperoned her on a date with Odell Beckham Jr. last year, but that isn't mentioned. She does talk about the rumors, which were practically confirmed by the major celebrity outlets, that she was dating her Spiderman costar, Tom Holland. Zendaya claims that's not true and that he's just a close friend with whom she bonded while working.
On carefully considering movie roles until finding Spiderman
"There were a lot of opportunities that weren't really what I wanted to do. I think a lot of people look at me in a certain way because I've been on the Disney Channel a long time. I would much rather have one line in a great movie than be the lead of a s—-y one. I wanted to wait for the right thing.

She thought she wouldn't land the role in Spiderman because she's biracial
"A lot of time, the thought process of an actor of color is 'I'm going to go and give it my best shot, but they are probably not going to go with an actor of color for this. We all think it. I didn't know they were going to switch up the characters and really cast the best people for the roles, instead of what's most like the comic book. I think that was the coolest part for me, knowing they embraced the diversity."

On her rumored romance with Tom Holland
"We are friends." So there's no romance? "No," she says firmly. "He's a great dude. He's literally one of my best friends. This past how many months we've had to do press tours together. There's very few people that will understand what that's like at 20 years old."

On training to play a trapeze artist in The Greatest Showman with Hugh Jackman
"Now mind you, I have no muscle tone, no upper body strength. I don't work out ever. I just have a metabolism and look like I'm in shape." She started to enroll in a daily aerial boot camp. "It was extremely scary."
Ok so E! and People ran the story about Zendaya and Tom's relationship complete with insider quotes and it sounded legit and everything. My guess was that it was a marketing ploy for Spiderman: Homecoming as the news came out exactly one week after Spiderman premiered, as if it was aimed to boost second weekend box office. That's a bummer, I was rooting for these two. It's also possible that something was cooking for them and that it never got off the ground because she has protective parents, or maybe she wasn't into Tom. This is pure speculation of course, but I picture Zendaya as the one not being into dating at this point.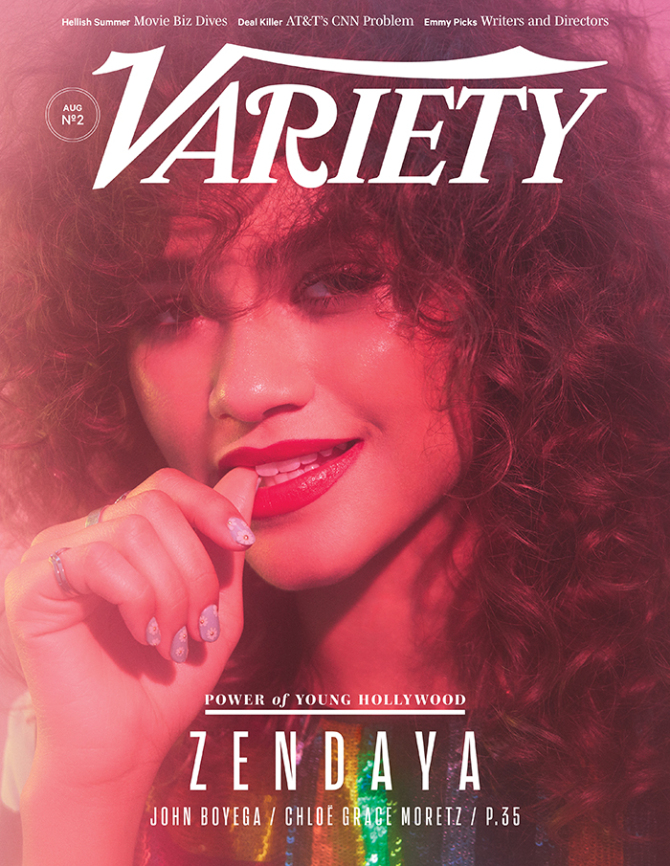 Here's Zendaya at Vanity Fair's Power of Young Hollywood event last night. Damn she looks good.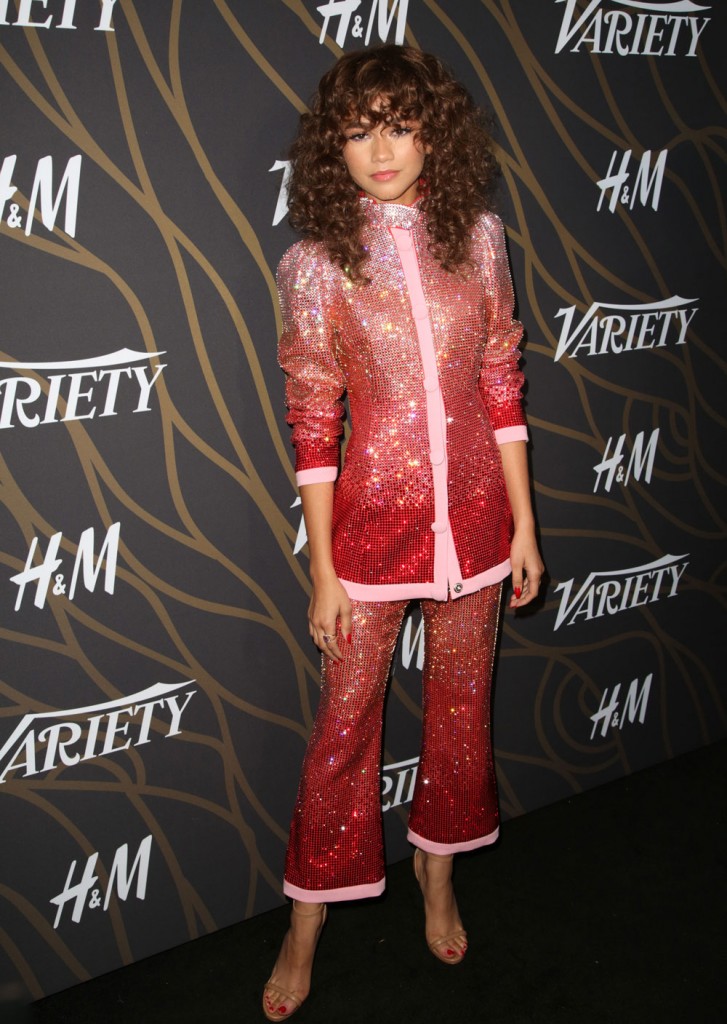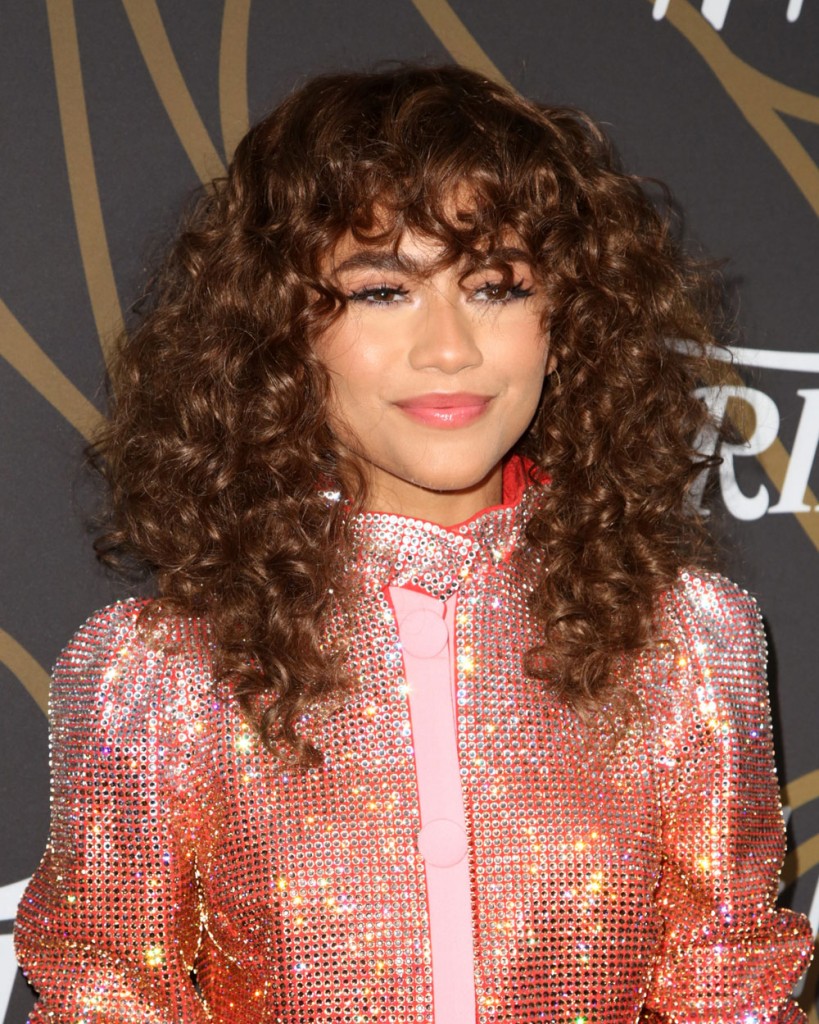 Photos credit: WENN and Vanity Fair