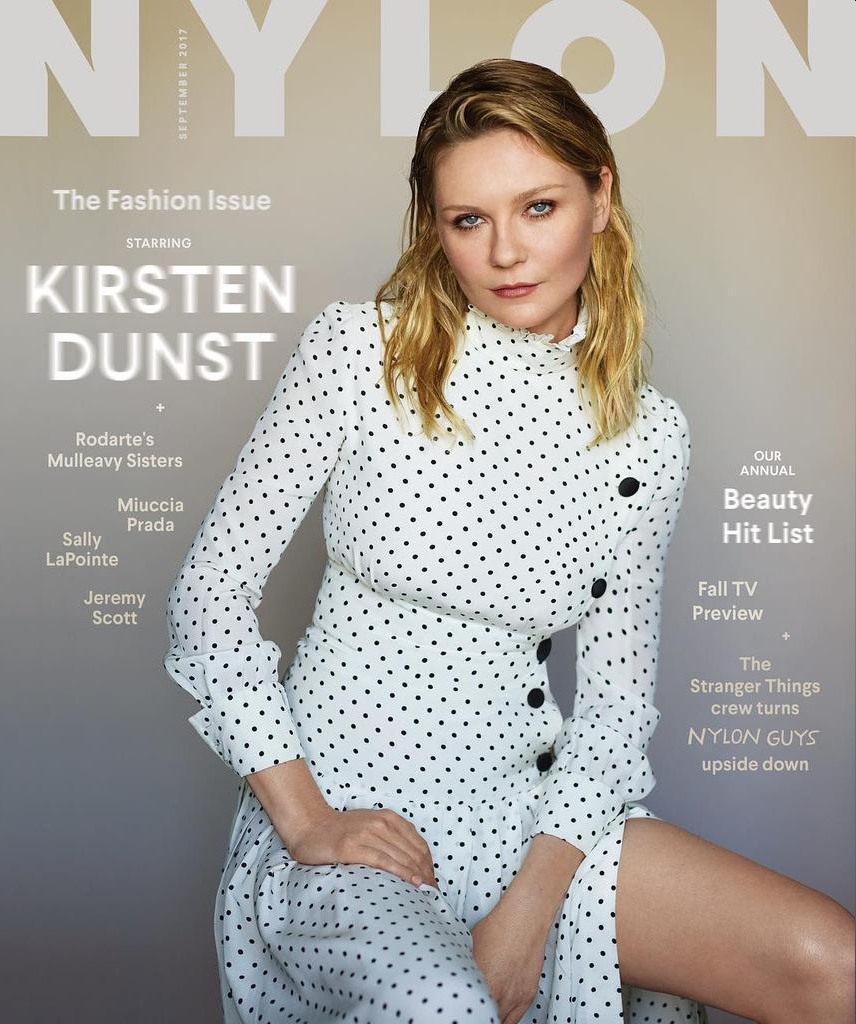 Kirsten Dunst covers the September issue of Nylon. It's a really lovely shoot with mostly bad and/or trendy clothes, but again, Kiki looks really pretty. She's currently promoting Woodshock, a film directed by Rodarte designers Kate and Laura Mulleavy. Kirsten is starring in Rodarte's latest ad campaign, and this film is basically like one long ad – I mean, not really, but yes, it is. Kirsten has had long ties to Rodarte, and to the Mulleavys and most of the Nylon profile is about their friendship and shooting the film, which is about a woman who goes on a really bad drug trip in Northern California. With fabulous clothes, I'm assuming. Some highlights from Nylon:
She cries when her friends do well: "Their shows always make me cry because they're two of my best friends. It's like watching your baby walk. I'm like, 'Aw, my friends, look what they did!' And I'm always crying. I'm just that way. I cry a lot and I love my friends and I'm so proud of what they do."

On her emotional connections as an actress: "I'm not a tortured soul in general. I try to look at the positives of things." But she did think that playing a deeply depressed bride whose wedding day coincided with a planet hitting Earth in Melancholia was great fun: "I would drive to work and be like, 'I'm so lucky! I'm in a Lars Von Trier film!'"

She lives in the suburbs of the San Fernando Valley, but not Calabasas: "I started sixth grade in the Valley. We lived in Hollywood and I'd audition. And then we went to the Oakwood apartments [a complex populated by many young Hollywood hopefuls, and home to the Child Actor Program] like everyone else." Now she lives in the Toluca Lake neighborhood, which is prized for its cozy small-town feel and close proximity to studios. "I don't leave the Valley. To me, West Hollywood is like another state."

Jesse Plemons lived close-by before they even got together: "Before we got together, he lived so close to me. We went to the same grocery stores, but we'd never see each other." Originally from Texas, Plemons is bringing Dunst to his home state the following weekend, and they plan to float on a river in inner tubes.

Good roles for women are scarce, and most of the roles go to younger women: "You're almost better off being older," she says, since Hollywood doesn't know what to do with actresses in their mid-30s, who are past the point of "the young girl who's just, like, beautiful and things are happening to her." Dunst cares more about being in good projects than starring in not-good ones. "A lot of the choices I make are director-driven," she says. "I'd rather do a tiny little whatever in a good film."
I know this is weird, but I love the section of the interview where she talks about her love of the San Fernando Valley. Very few movie stars or major celebrities are like that – they usually live in the "cool places" in LA County, like West Hollywood, Malibu, Beverly Hills or Topanga. To live in the Valley as a celebrity is to be somewhat uncool, or to admit that you want a more humble and normal/family/suburban existence. I kind of love that Kiki is ride-or-die for the Valley.
Also: the way she describes the roles for younger actresses… "the young girl who's just, like, beautiful and things are happening to her." That's so true. Those are the roles for so many 20-something actresses.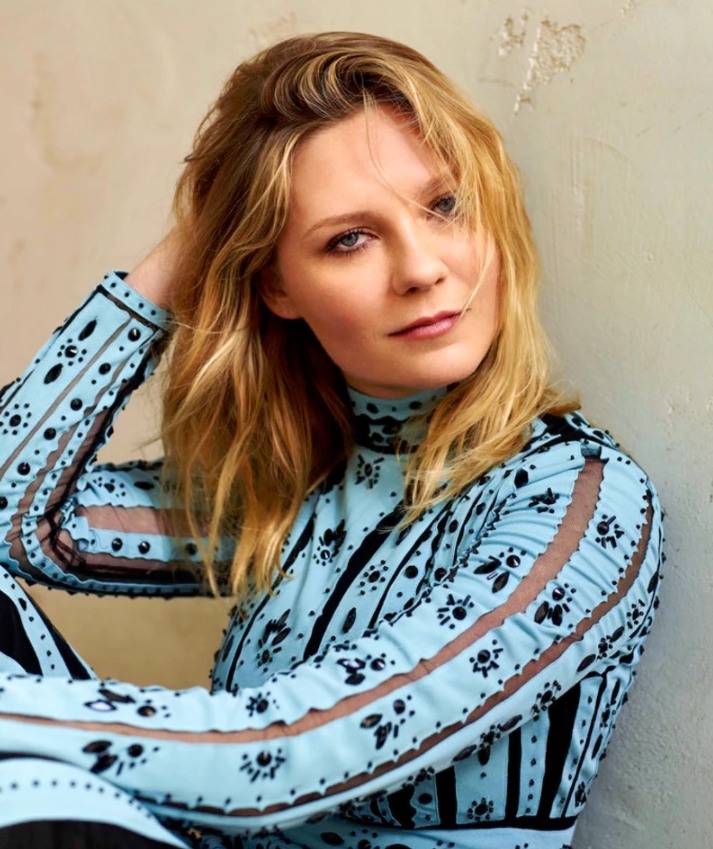 Photos courtesy of Thomas Whiteside for Nylon.