Embed from Getty Images
The last we heard about the Usher herpes lawsuit was a sourced denial from his camp that he had ever had sex with Quantasia Sharpton, one of the three people suing him for having unprotected sex without informing her he was HSV-2 positive. HSV-2 is the variation of the herpes virus which causes genital sores, and it can be transmitted even when the carrier has no symptoms. It can also lay dormant in a person's system for some time, so learning that a former partner is infected can be distressing to say the least. Many of Usher's former partners first heard about his herpes status after it came to light a few weeks ago that he was successfully sued back in 2012 for infecting a partner. Quantasia and her lawyer, Lisa Bloom, appeared in a press conference earlier this week announcing the lawsuit and explaining their reasoning – that Usher is legally obligated in the state of California to inform partners about his STD status, that Quantasia was not told by Usher about this, and that her rights were violated. What's more is that Usher contacted Quantasia from a blocked number, according to Bloom he regularly did this with his hookups, and that she had no way to reach him to ask about this. (She has since tested negative for HSV-2.) Usher's source told TMZ that he didn't sleep with Quantasia because she was "not his type," which was code for the fact that she's a large woman.
Well TMZ has word from an employee who was working at the Days Inn on the night Quantasia claims to have slept with Usher after one of his concerts. The employee confirms that she saw Usher enter the lobby of the hotel that night and she also saw Quantasia come down to meet Usher. Her motivation is supposedly the fact that Usher fat shamed Quantasia as a denial, but I would bet that money changed hands either between Bloom and the Days Inn employee and/or TMZ and the same source.
The woman who is suing Usher, alleging he hooked up with her at a hotel, is telling the truth … so claims a woman who says she worked at the hotel.

Quantasia Sharpton appeared at a news conference with lawyer, Lisa Bloom, and said she was picked from the crowd at an Usher concert and invited backstage to meet the singer. She says one of Usher's people took her phone number, and the next thing she knew she got a call from him and he ended up at her hotel where they had sexual relations. She says he never told her he had genital herpes.

We found out the concert in question was in Atlantic City, New Jersey on November 15, 2014. Sharpton was at the concert — we know that because we found this pic of her with August Alsina, Usher's opening act at the venue.

Notice she's wearing a birthday tiara. She says although she was at the show celebrating her birthday, the concert was held several weeks after she turned 19. That checks out … her birthday is in late October.

Someone who says she worked at the Days Inn in Atlantic City — less than a mile from the concert venue — tells TMZ she saw Usher come into the lobby shortly after midnight on November 16. She says Sharpton came down, greeted the singer in the lobby and brought him to her room.

She says she asked Usher for a pic and he said he'd take one with her before leaving the hotel. She says she waited an hour but he never returned.

Sources connected with Quantasia say she did indeed stay at the Days Inn the night of the concert, and that is where she is claiming she had sex with Usher.

As we reported, sources connected to Usher told us the singer did not have sex with Sharpton because she wasn't his type. The woman who contacted us did so because she says she was offended by the comment.
In the photo which TMZ has of Quantasia on the night in question posing with Usher's opening act she's much thinner – not that it matters I'm just saying that Usher's sh-tty argument doesn't hold up. Also, note what a chickensh-t Usher was that night he slept with her. Instead of telling Quantasia the woman at the desk he doesn't take any photos with people he told her he'd take one and then slipped out and never came back. I wonder if he left Quantasia in the lurch too. Yes she should have insisted on a condom, but a lot of women have been hoodwinked by a sweet-talking douchebag with a sob story about how he can't perform with one. Usher has extensive experience charming partners, he's a celebrity and has likely pulled this stunt with countless people. He should be held accountable for potentially exposing them to genital herpes.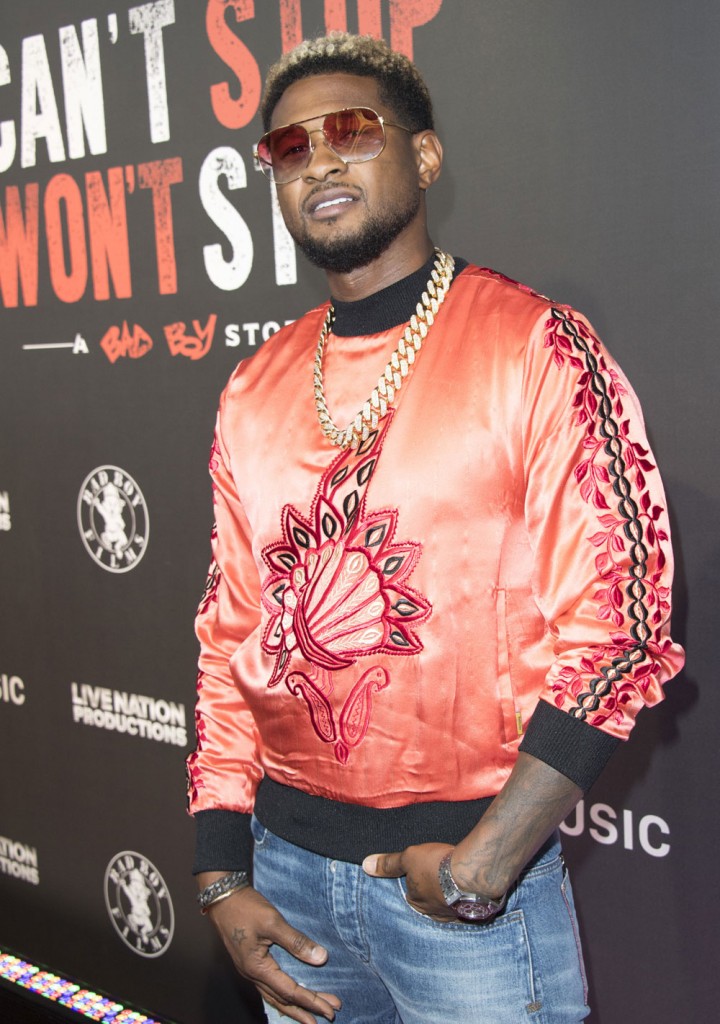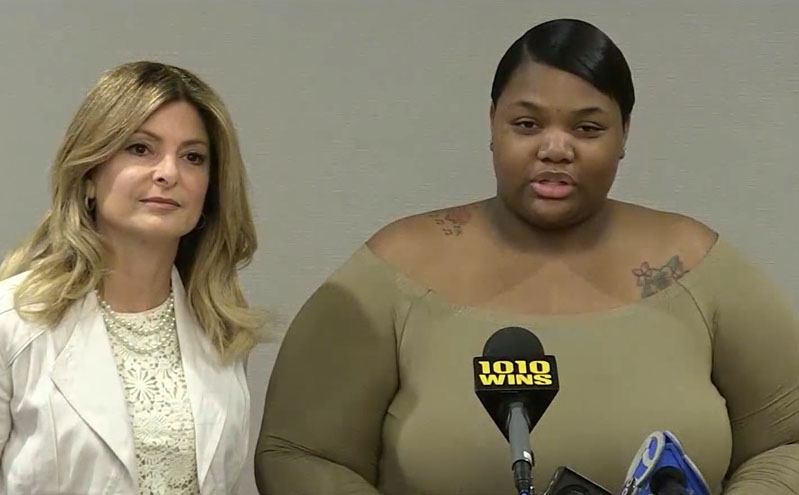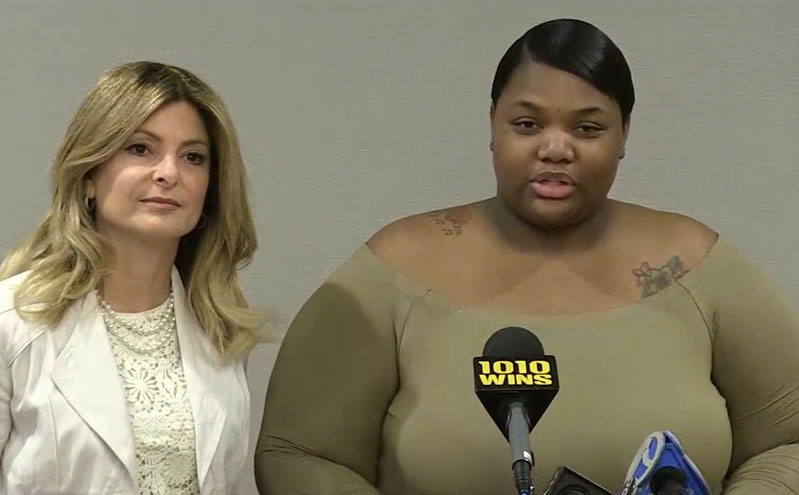 Photos credit: WENN and Getty