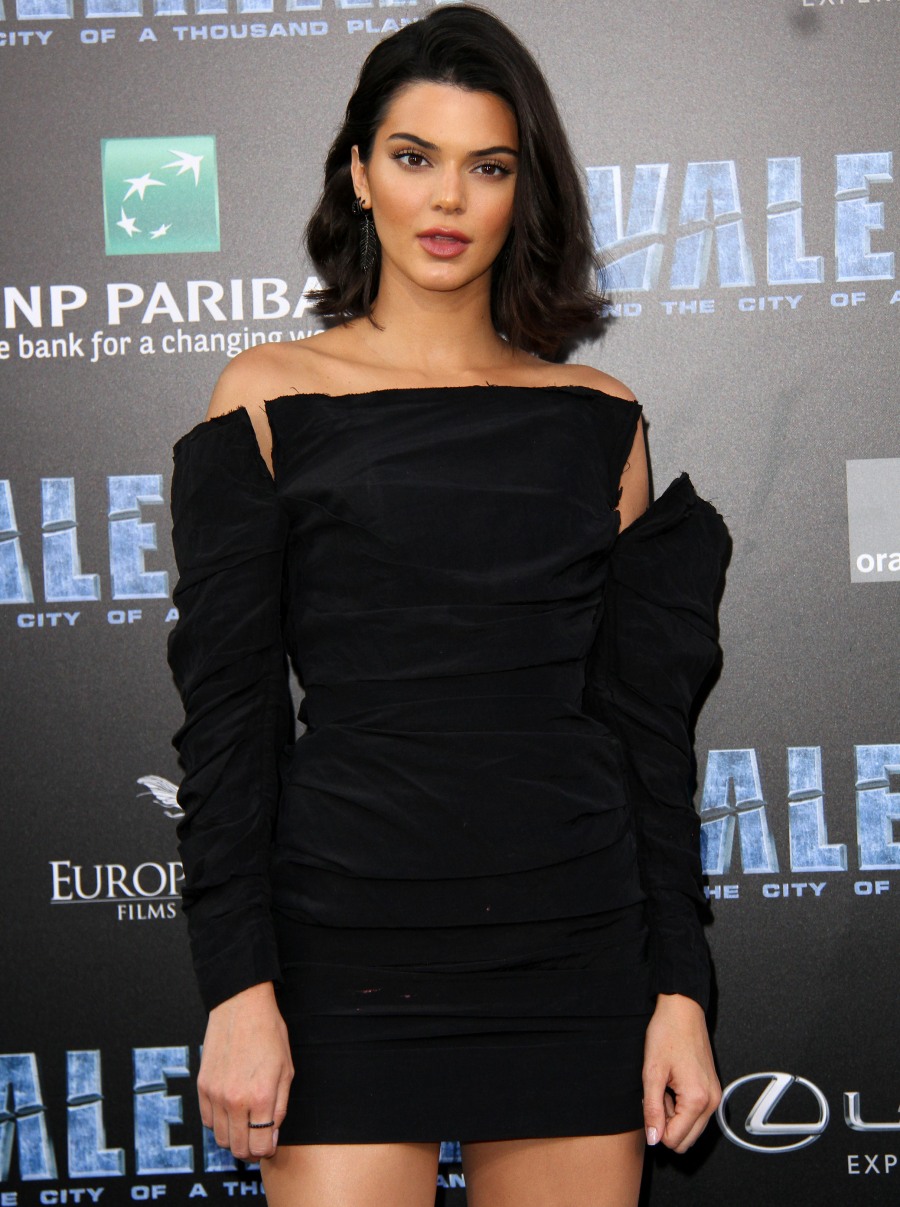 One of my biggest advertising irritants is when non-athletes are selected to be the "faces" of an athletic-wear brand. There are incredibly attractive athletes in America and abroad, and considering the huge amount of money Nike, Adidas, New Balance, Under Armour, Asics, Fila, and more spend on athlete-endorsements, it makes no sense for those brands to then go out and hire models or actors to become additional "faces" of their brand. Nike, for me, is Roger Federer and Serena Williams. Under Armour is Michael Phelps and Andy Murray. Etc. I don't need Nike to hire Gigi Hadid for sh-t. The only exception I'll make is for Rihanna's work with Puma (Puma puts out Rihanna's Fenty collection). But Puma also hired Kylie Jenner to be the face of their brand, which is SO gross. WHY?
Anyway, Kendall Jenner was recently announced as the new face for Adidas. Adidas has a stable of professional athletes, from tennis players to basketball players like James Harden, so why the f–k do they need Kendall? And why is she, like, the centerpiece of this new commercial?
Did Adidas learn nothing from Kendall's Pepsi commercial fiasco? The idea was… I don't know, something something Blade Runner, Mad Max, apocalypse chic, something something. James Harden is in there. So are Savage, Playboi Carti and Young Thug. Why are they in the Adidas commercial? I literally have no idea. Besides James Harden, are any of these people known particular for their athletic wear or sneakers?
Photos courtesy of WENN, Instagram.