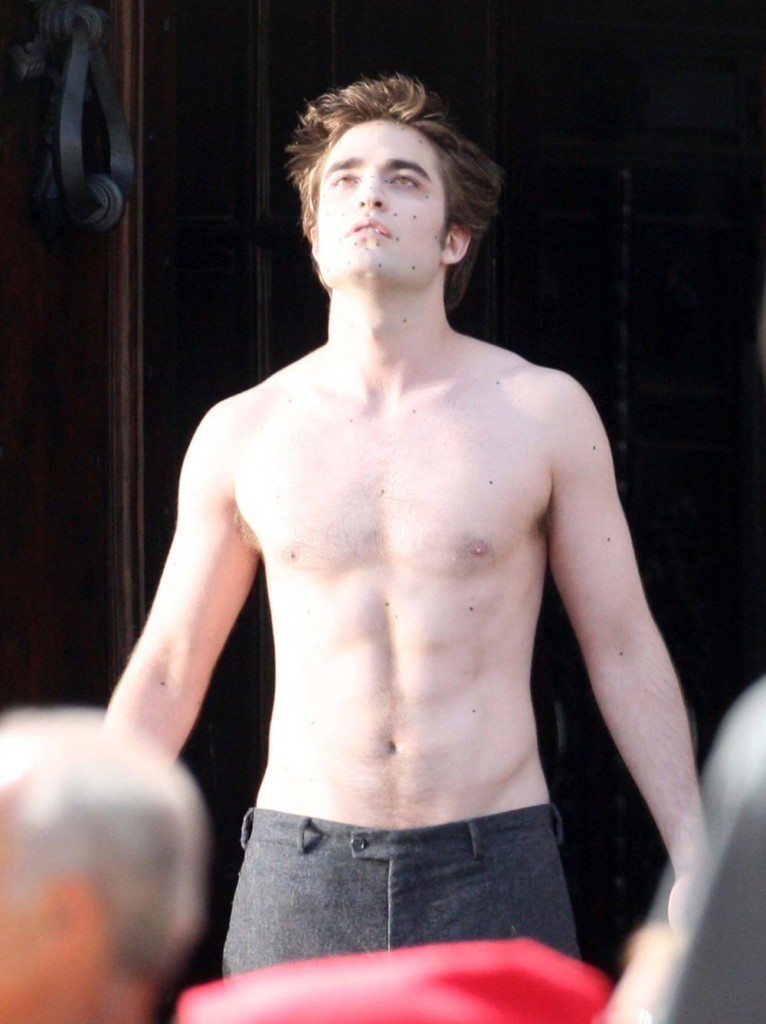 Back in April, Vanity Fair held an online poll to determine "the most beautiful woman in the world". Vanity Fair had a pre-set list of beautiful women – everyone from Penelope Cruz to Queen Rania of Jordan, from Gisele Bundchen to Halle Berry. As it turned out, the earliest contender ended up winning the challenge, and Angelina Jolie was crowned "the most beautiful" after thousands of votes had been cast.
Someone at Vanity Fair was having fun, so they decided to host another online poll – this time for the world's "most handsome man". The list does include some of the most spectacular-looking men in the world. Here's Vanity Fair's complete list: Javier Bardem, David Beckham, Gael García Bernal, Tom Brady, George Clooney, Daniel Craig, Johnny Depp, Leonardo DiCaprio, Jakob Dylan, Nacho Figueras, James Franco, Jon Hamm, Hugh Jackman, Taylor Kitsch, Clive Owen, Robert Pattinson, Brad Pitt, and Denzel Washington. Um… Jakob Dylan? Son of Bob Dylan? What the…?
So, with that kind of line up of hot men, who would you imagine the early contenders to be? I just cast my vote for Clive Owen, but I would think perhaps Johnny Depp, Leonardo DiCaprio or George Clooney would the winning the first rounds. Not so much – even Brad "Twelve Percent" Pitt isn't doing so well. The poll has been consumed by Twihards! Currently, Robert Pattinson (and his albeit lovely jawline) has 59% of the votes! Do Twihards even read Vanity Fair? Who alerted them to the poll?
Now, I love me some R-Pattz. I have become a convert. I love the way his shoulders slump a little, and I've begun to enjoy the Teen Beat-quality coverage of Pattinson's every move. I like his messy hair, and I have dreams about his profile. My desire for R-Pattz makes me feel cougar-ish, and I'm not even that much older than him! Now that I've established my love for R-Pattz, I would like to speak directly to the Twihards. Robert Pattinson is not the most beautiful man in the world. That's enough. We're all crushing on him like crazy, and he is a very cute young man, but he's not the end-all of manly beauty. Can this obsession be over soon?
Here's Robert Pattinson shirtless & kissing Kristen Stewart on the set of New Moon on May 27th. Thanks to Ciao Pix/INFphoto.com and VENTURINI/bauergriffinonline.com