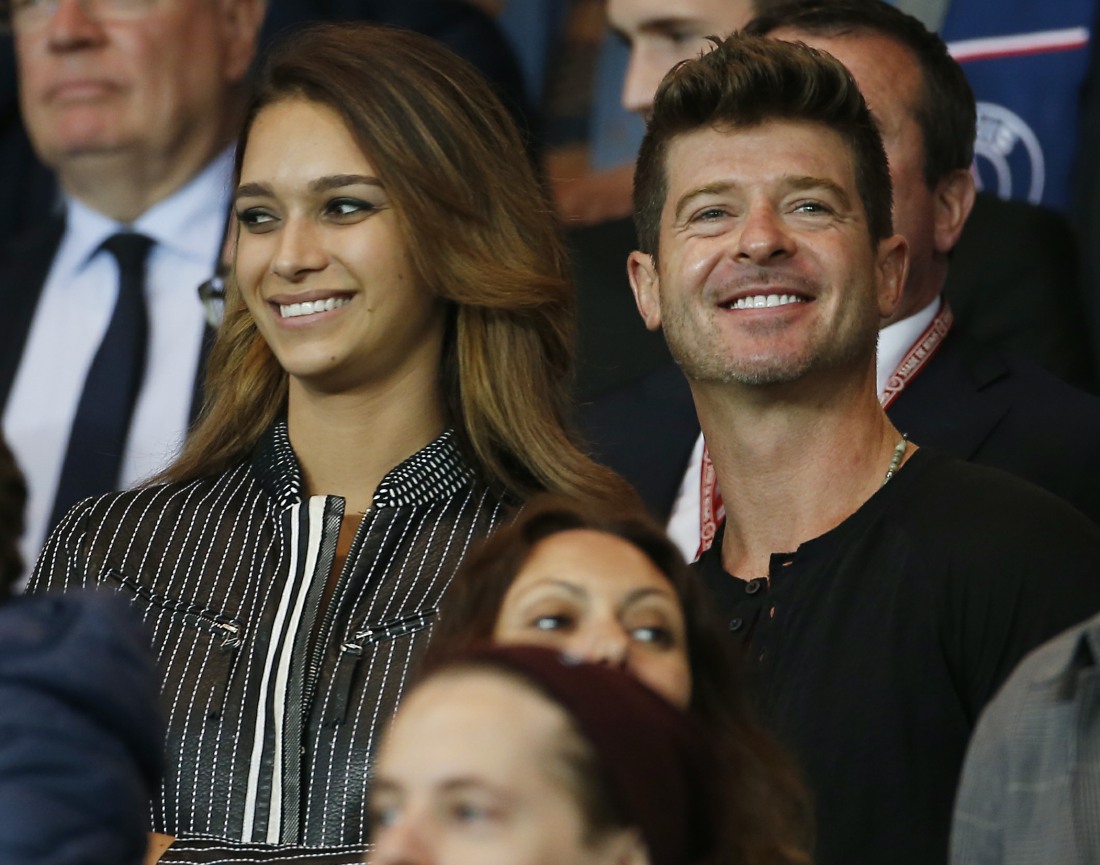 Earlier this week, I was honestly sitting here and wondering to myself, "Did Robin Thicke and Paula Patton ever resolve their custody dispute?" In January of this year, Robin and Paula's custody fight over their son Julian exploded – Julian told people at his school that he was scared of his father, and that Robin had hit him and he didn't want to go with his father. Paula also told the family court that Robin had been abusive to her, and that he shouldn't be allowed near their son. Back in March, TMZ reported that Robin and Paula were close to some kind of custody settlement, but there was no follow-up, and I personally find it hard to believe that Paula would ever let Robin have equal, shared custody of Julian.
All of that is just backstory for this though… Robin is expecting another child. He got his girlfriend pregnant. Robin started dating April Love Geary back in the spring of 2014, soon after he split from Paula. At the time, April was a teenager – she was either 18 or 19. She is 22 years old now, and Robin is 40. I just want to grab April and say "girl, don't do this" but it's way too late for that. April confirmed her pregnancy on Instagram, writing: "Robin and I are very excited to share with you all that we're having a baby! The due date is March 1st, Alan's birthday!" The Alan being Alan Thicke, Robin's late father. TMZ reports that they're expecting a girl.
Photos courtesy of WENN, Instagram.