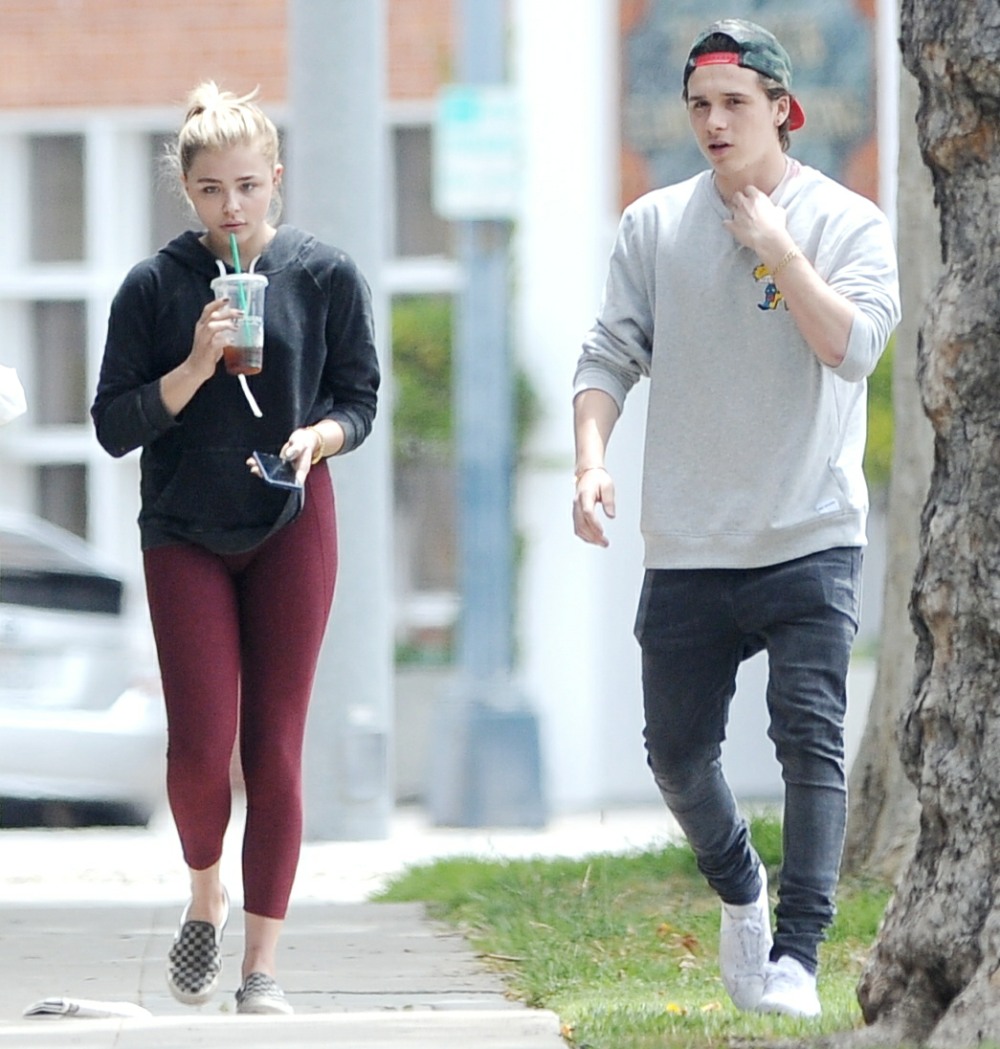 For about five months or so in 2016, Chloe Grace Moretz and Brooklyn Beckham were a thing. They dated and it was intense, and it was pretty public too – they were photographed all over the place, walking around LA, going on dates, etc. Chloe made references to her "boyfriend" in several interviews and there didn't seem to be much secrecy around them. I kind of liked how open they were about it – instead of seeming like famewhores, they just seemed comfortable with each other, and like they weren't taking themselves too seriously. By the end of the summer, Brooklyn and Chloe were over though. It's been about 11 months, and Chloe, I assume, has been dating, although maybe not anyone serious. Brooklyn has been dating around too. But it looks like they're getting back together!
Brooklyn Beckham has got back together with Chloe Grace Moretz almost a year after they last split up. The pair attended a party together in Los Angeles last week where she openly told fellow guests they were giving their relationship another go.

The eldest son of David and Victoria dated the Kick-Ass actress for a year before splitting in 2015, before they reunited for five months last summer. Now they are back together and she has re-followed him on Instagram.

A party insider revealed: "Brooklyn and Chloe arrived together and she was chatting with other guests about how they had got back together. She was much more open about their relationship than him. They seemed very comfortable together. It was quite a wild party but they were both being quite chill and low key."

Their reunion comes just weeks before his move to the US to begin a photography course at university in New York. However, Carrie actress Chloe, 20, is currently based in Los Angeles, where she bought a home last year. She has stayed single since they parted ways last August. But Brooklyn, 18, has since been linked to numerous stars, including Pussycat Dolls star Ashley Roberts, 35, who he cosied up to at a Brit Awards after party in February. More recently, he has been spotted kissing US singer Madison Beer, 18, but she denied they were an item.
I said in the breakup story that these kids – generally, the teenagers and early 20s – seem to go through a lot of breakup-and-makeup cycles, and that Brooklyn and Chloe would probably end up getting back together. And here we go. Brooklyn is going to be in New York, and apparently he is going to formally study photography (which is good, because he's a terrible photographer right now), and Chloe is LA-based. So it probably won't last – bicoastal relationships are usually pretty tough. But I'm happy for these kids. Have fun!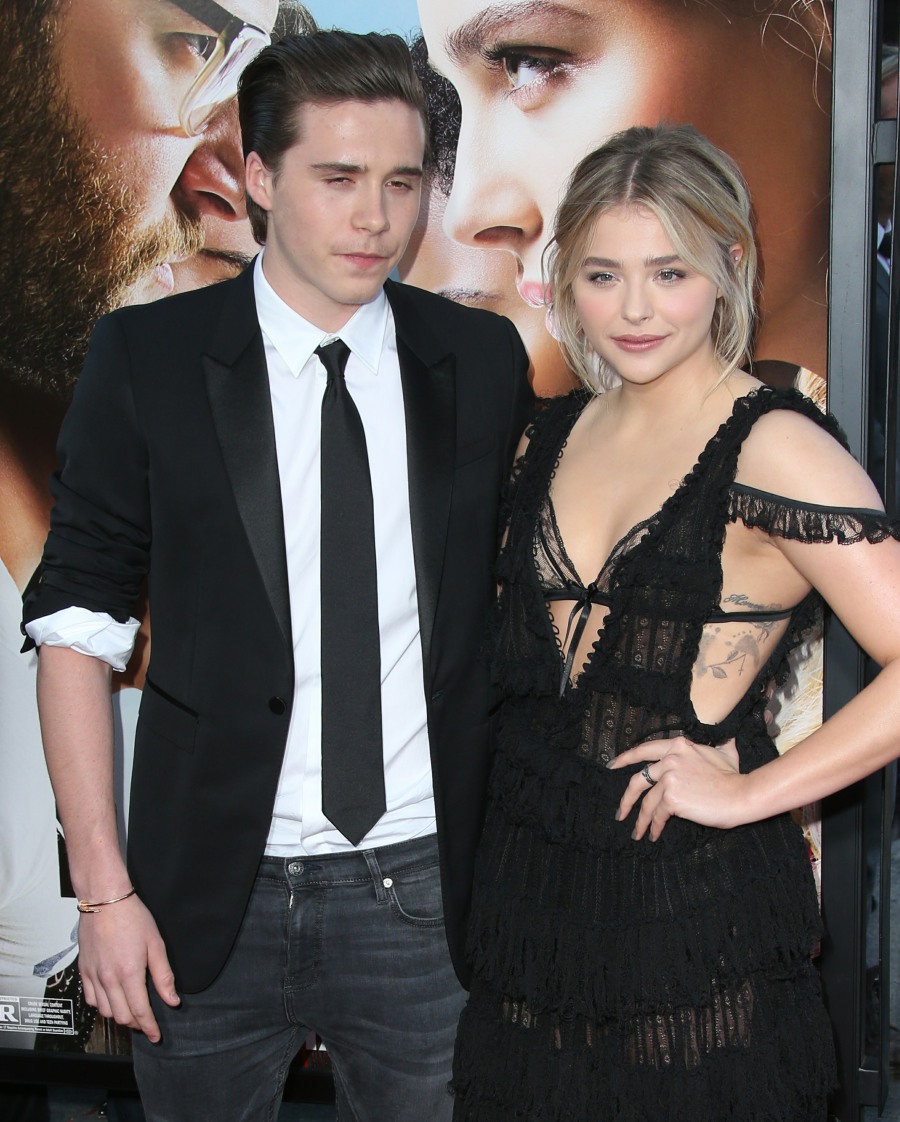 Photos courtesy of WENN.