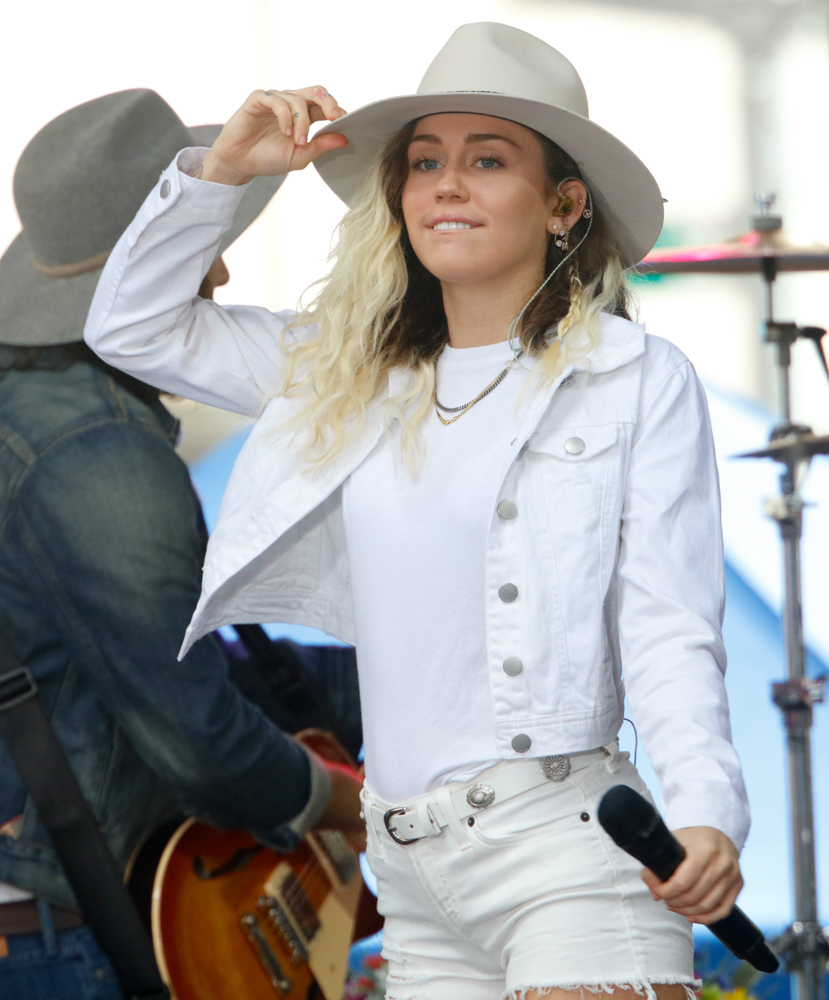 Miley Cyrus' new album, Younger Now, is set to release next month. So far we have three songs and I'm not in love with any of them. I'm meh on Younger Now but I find Malibu and Inspired practically unlistenable. There's a few left to release, though, including Rainbowland featuring her godmother, Dolly Parton. I'm sure one of them will appeal to me.
Anyway, with all this new music coming out, people are once again wondering if Miley and fiancé Liam Hemsworth will ever walk down the aisle. I maintain that the speculation is as much the couple's doing as the press. I think Miley likes us talking about her and she knows this is one thing fans will never tired of. However, if Life & Style is to be believed, it goes much deeper than that. L&S claims that Miley pitched a major fit over Liam not wearing his promise ring and the fight grew loud before she gave him the silent treatment for almost two days.
When Miley Cyrus channeled her inner Beyoncé and put a ring on longtime boyfriend Liam Hemsworth, it was supposed to be a sign of their commitment to each other. There was just one small problem: the Australian actor refused to wear it. 

That did not sit well with Miley, 24, and sources reveal exclusively to Life & Style that the piece of jewelry became the subject of a nasty shouting match. "She pushed him and pushed him to wear the ring," the insider says, "and she finally lost her temper and was screaming at him furiously. The fight was one of the worst they've ever had."

The former Disney star was so mad she actually threw her phone to the ground and smashed it. "She refused to talk to him for almost two days after that," the source adds.

Liam, 27, has since apologized and agreed to wear the promise ring. He was recently spotted out with the hardware on that finger, prompting wedding rumors. However, the couple is not walking down the aisle anytime soon. 

Miley and Liam, who have been engaged on and off since 2012, both agree the fight has strengthened their relationship. "Things have turned around lately," the source tells Life & Style. "Miley and Liam are so much happier now."
Wait a minute – these two are engaged so this is an engagement ring, isn't it? If you need a promise ring when you're engaged, you have bigger issues. But it definitely sounds like they have issues if Miley is smashing phones. The question is, of course, did this happen? I don't know, I'm inclined to think it might have. Not that the fight was solely over the ring but the ring was the last straw and Miley snapped. I get it, she's under a lot of pressure. I haven't heard the songs yet but the titles are all about love and coupledom – if Malibu is any indication, this album is one giant love note to Liam. And given Liam's track record, I guess I can understand why she needs a symbolic gesture. If it is true, I'm glad Liam made the effort by finally wearing the ring.
Unfortunately, Liam's lack of ring is not all Miley has to deal with. She is among those to have intimate photos stolen in the latest hacking scandal. Oh, how I hate these creeps, I hope they get what's coming to them. I'm not going to give them any more space so that's all I will say about that. On a nicer note, Miley bought a ranch in Nashville and I am positively emerald with envy. You can see pictures here, it's just gorgeous. It would also be a beautiful setting for a wedding. Hmmmm.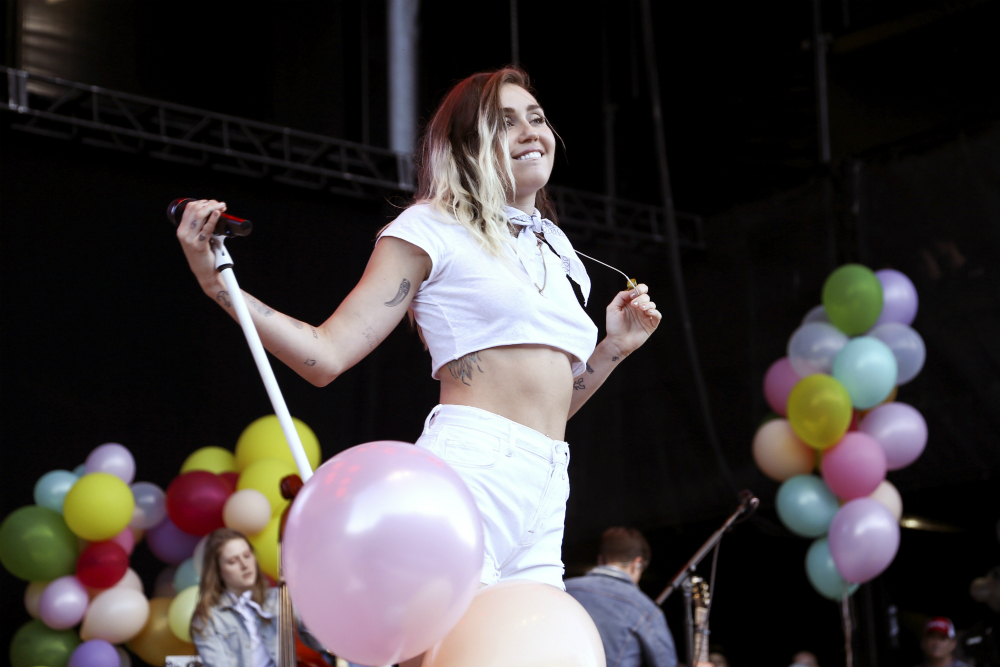 Photo credit: WENN Photos and Instagram