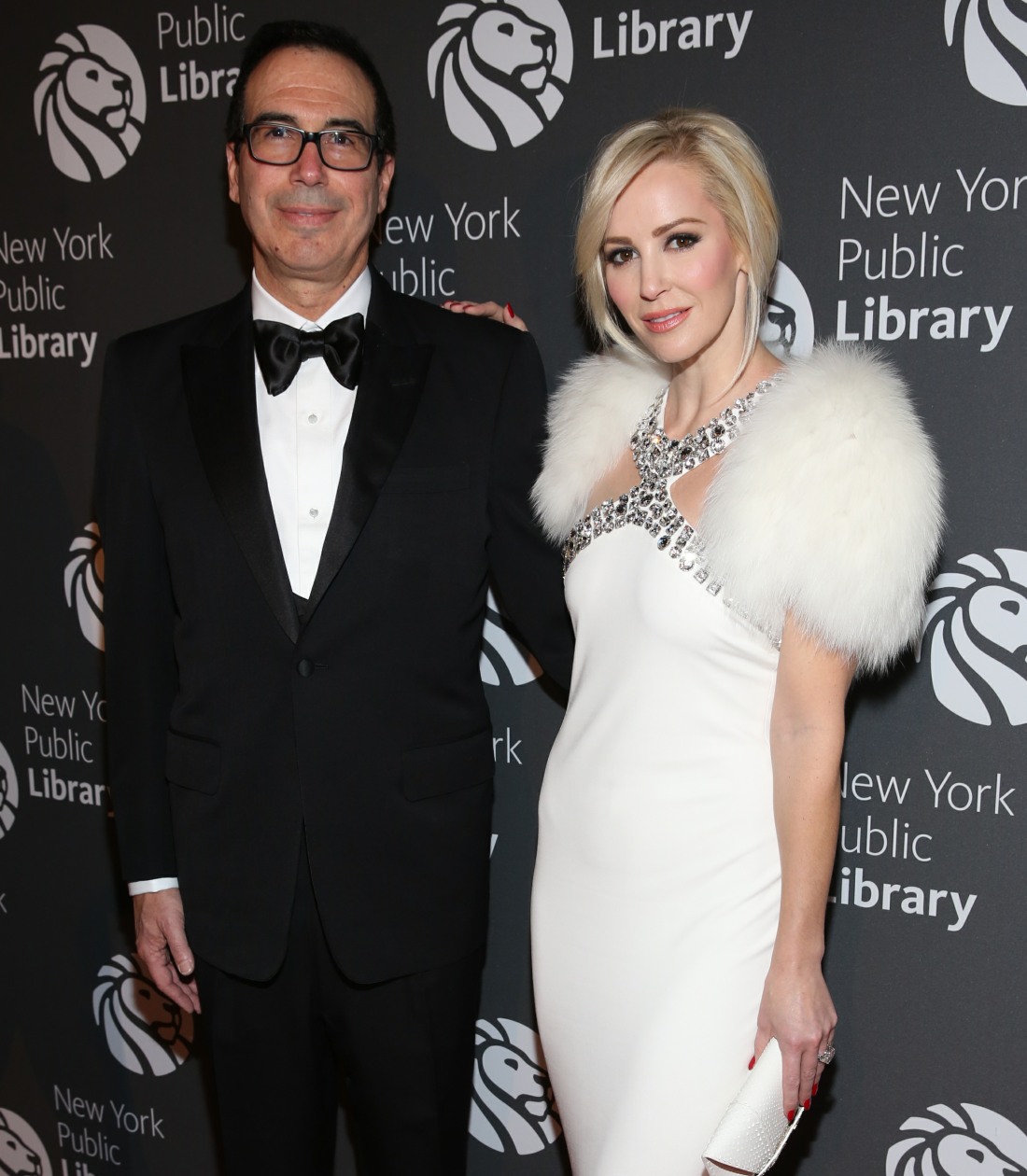 Earlier this week, we discussed the curious case of Louise Linton, the second wife (trophy wife) of Steve Mnuchin, Donald Trump's Treasury Secretary. Mnuchin brought his wife along for a day trip to Fort Knox, Kentucky, and Linton posted a Marie Antoinette-esque Instagram about all of the designer clothes she wore on the taxpayer-provided plane and trip. When another IG user called her "deplorable," Linton then looked at the woman's IG page and patronizingly slammed the IG user's middle class life. Linton later deleted the IG, turned her Instagram page "private" and issued this apology: "I apologize for my post on social media yesterday as well as my response. It was inappropriate and highly insensitive."
The woman who was on the receiving end of Linton's "let them wear #TomFord" hissy fit was a healthcare worker from Oregon named Jennifer Miller. Miller wrote an op-ed for CNN, and she's been doing interviews about how out-of-touch and crazy Louise Linton is, and how this moment encapsulated the ridiculousness of this administration – go here to read. A watchdog group is also interesting in learning if Mnuchin and Linton took a government plane on a trip that had zero to do with the government – they apparently took a fun tour of Fort Knox, stroked some gold bullion, then went somewhere in Kentucky to view the eclipse (Kentucky was in the path of totality).
And finally, please enjoy this:
Luxury fashion labels are distancing themselves from Louise Linton, wife of Treasury Secretary Steve Mnuchin, after she posted a picture of herself stepping off a government plane in designer clothes and then went on a condescending rant at a critic who called her out.

An administration insider told us, "Louise loves the spotlight. At the Inauguration, she looked like a Barbie doll. You would never see Melania post a photo of herself striding in front of her husband, name-dropping expensive designer labels, especially on a government trip to discuss tax policy. She needs to exercise more discretion."

Valentino quickly denied any ties to Linton, as did Tom Ford. A Valentino rep told WWD, "Louise Linton did not receive any gifted merchandise, compensation or loans from Valentino."

Linton's been a past guest at events such as the Vanity Fair Oscar party as well as Fashion Week's Dressed to Kilt Benefit and the Public Library's Library Lions gala. But she won't make the front rows at September's New York Fashion Week thanks to her Instagram indiscretion.

One top fashion insider added, "Louise won't be invited to Fashion Week or the big galas. And she certainly won't be appearing in Vogue, if her wedding pictures [with Trump] hadn't already killed her chances with Anna Wintour."
Honestly though, this is what will upset Linton the most. It's not that she won't be able to flaunt her #Valentino and #TomFord anymore. It's not that she was forced into apologizing to a peasant. It's not that a watchdog group is about to crawl up her ass. It's that Anna Wintour doesn't want to know her. It's that designers have no interest in dressing her. As for the side-by-side comparison between how Lindon conducts herself versus Melania Trump… god help us. Battle of the Trophy Wives. #VogueHatesYou #NoDiscount #TomFordWontTakeYourCall #MarieAntoinette #ShopAtTargetBitch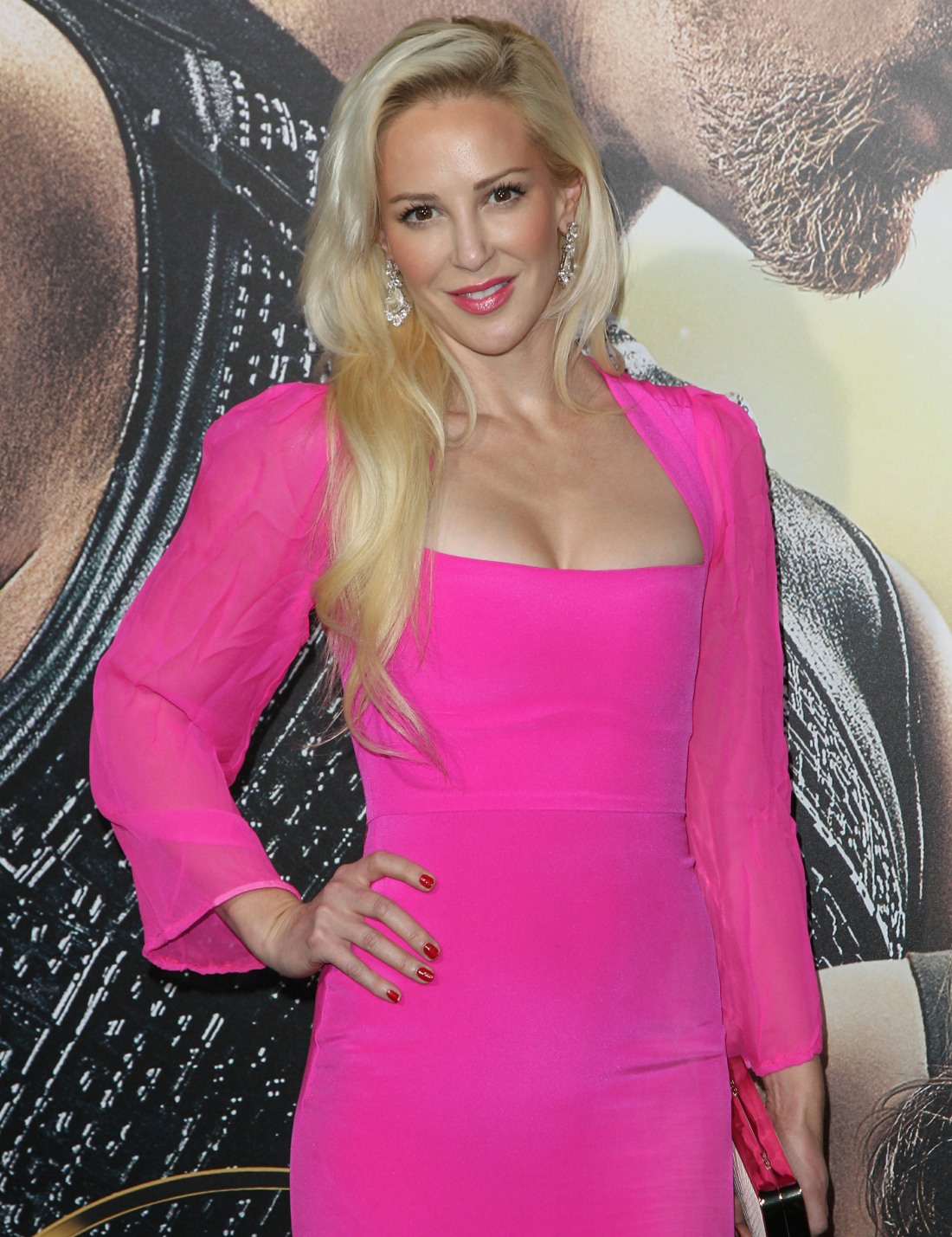 Photos courtesy of WENN.