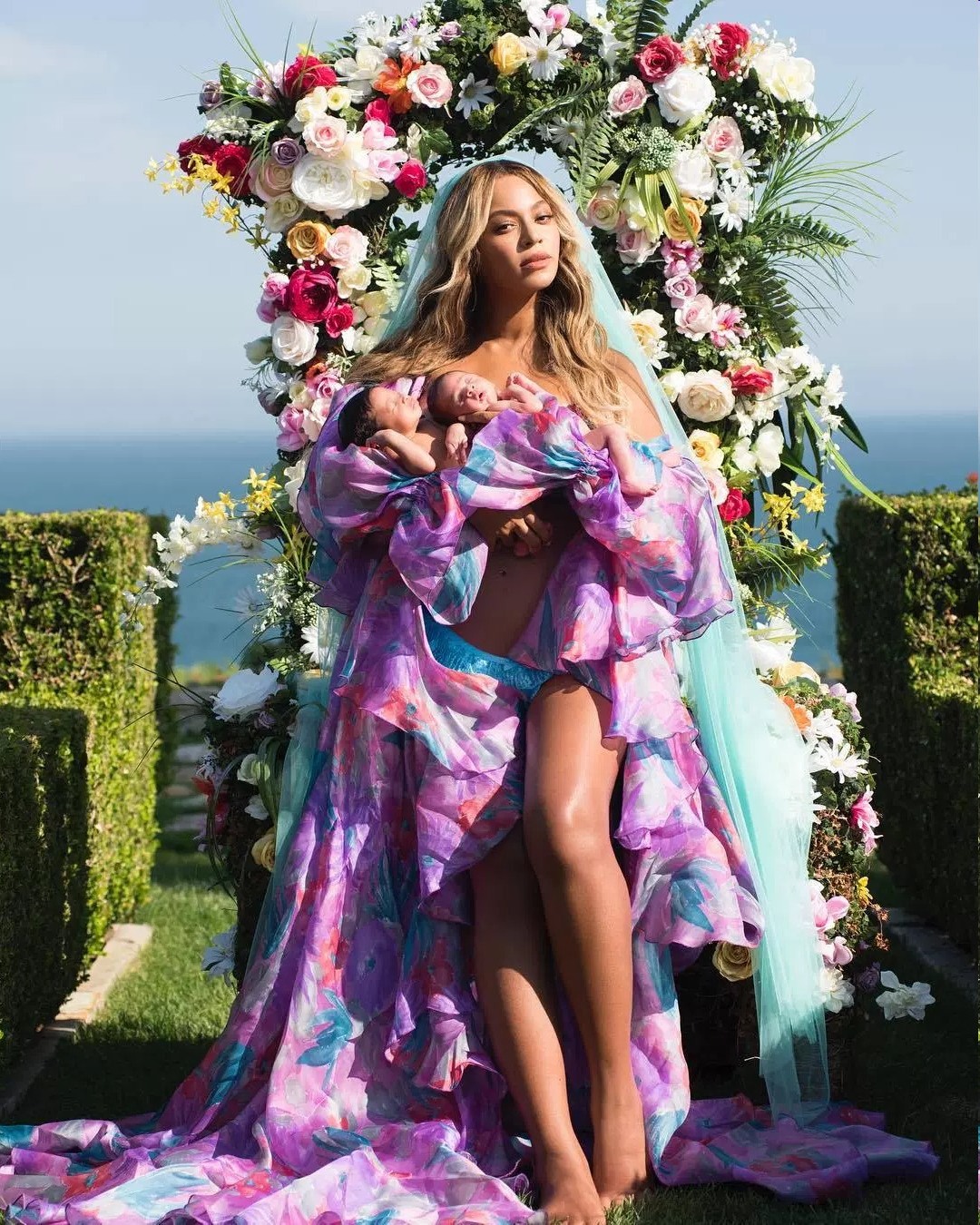 Beyonce and Jay-Z's Carter Gemini babies were nameless for weeks, at least in the public sphere. There was a lot of build-up for the names, and when the names Rumi and Sir were finally announced, I think many of us were sort of disappointed, even more so when we learned that neither child has a middle name. They are just Rumi Carter and Sir Carter. As I said at the time, I'm sort of okay with Rumi – that's the name of the famous Persian poet. The name Sir still seems strange to me. So Jay is still promoting his album, and he ended up chatting about how they came up with the names:
JAY-Z and Beyoncé had good reasons for the names they chose for their newborn twins, who were born in June. The "Empire State of Mind" rapper, 47, opened up on Friday to Rap Radar hosts Elliot Wilson and Brian Miller about how he and the "Formation" singer, 35, came to choose the names Rumi and Sir .

"Rumi is our favorite poet, so it was for our daughter," he shared. "Sir was like, man, come out the gate. He carries himself like that. He just came out, like, Sir."

The father of three also revealed how the couple's firstborn, 5-year-old daughter Blue Ivy, ended up rapping a freestyle on his new album, 4:44, while they were in the recording studio together.

"She got the headphones and she climbed on the little stool, and then she just started rapping," JAY-Z said. "I was like, 'Oh, s—.' I haver [her full freestyle] on my phone. Five minutes! Five minutes of her doing that. She kept doing that 'boom shakalaka, boom shakalaka.' I was like, 'Oh, she understands the concept of a hook.' She's 5, and she understands the concept of a hook. I was like, 'What the f— is going on here?' One of the great memories."

Besides talking about his oldest daughter's music skills, the Grammy Award winner said his family will be joining him on tour.

"I booked the tour for October so I could have at least four months to just really bond and see their fingers and s— like that," he said. "They'll be with me [on tour] anyway, but I'm just saying, like, [I needed] a space where I'm not doing anything," he continued. "I'm just focused on them. I'm not thinking about a show at night or anything like that. That's why the tour is so far away from the release of the album."
So Rumi was named after the poet at least. Do you think Rumi is actually their favorite poet? I don't know. As for how a baby carries himself like a "Sir"… I don't know about that either. But I love the story of Blue Ivy freestyling and understanding (instinctually) the concept of a hook. Blue Ivy will rule us all one day.
#NowPlaying "Blue's Freestyle/We Family feat. Blue Ivy Carter" by JAY-Z in @TIDALHiFi https://t.co/guZKc9bFgD https://t.co/guZKc9bFgD

— 4:44 – 🐝M_Manley1 (@lovewins06) August 26, 2017
Photos courtesy of Backgrid, Beyonce's Instagram.