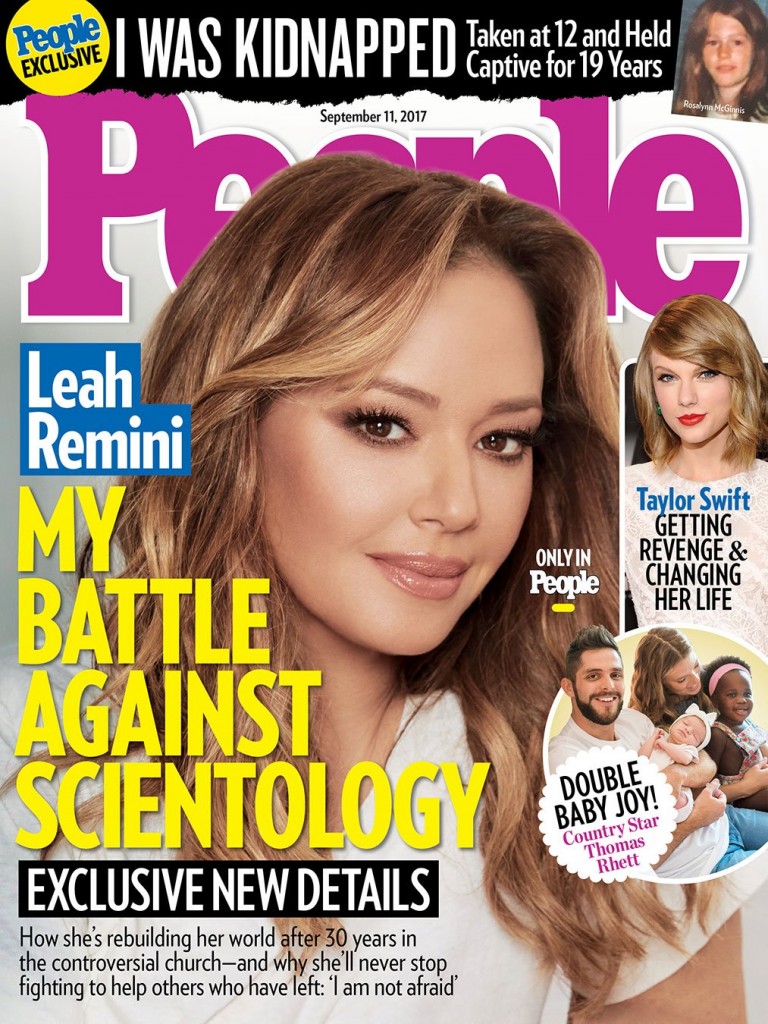 I'll admit that when I first saw this People cover my reaction was "what year is it?" I respect and admire Leah Remini but to those of us who slavishly follow gossip, Scientology stories come across like old news. At least Taylor Swift isn't on the main cover. (Come at me Tay Stans, we see you and your foreign IP addresses. Most of you have never commented here before.) As you know, Scientology is a cult that commits awful human rights abuses and traps members, who can't escape without losing all their money, social contacts and often their families. Ex Scientologists are usually harassed and risk having their reputation ruined and more. Leah is immune from a lot of that as a celebrity. She's using her platform to help tell other Scientologists' stories through her A&E show, Scientology and The Aftermath, now in its second season.
While the general information about Scientology has been available online for years so many individual stories have not. One such story/angle is the fact that Leah Remini, who was brought into the cult as a child by her mother, was pressured to recruit her famous friends and coworkers. One of them was Kevin James, who co-starred with her on The King of Queens. Leah told Scientology higher ups that Kevin was Catholic and that she wasn't going to help cleanse his thetans. (They don't even tell people about thetans until they get to a very high/expensive level, I just thought I was clever for coming up with that.)
While they grew close filming nine seasons of The King of Queens, former Scientologist Leah Remini says she never tried to convert her longtime costar and friend Kevin James — much to the chagrin of the church.

"They always tried to get me to, [asking] 'Why is he not in? Why have you not promoted it to him?' I was like, 'Because he's Catholic. He doesn't want anything to do with it,' " Remini, 47, says in this week's issue of PEOPLE. "They let it go after a while, but usually you'd be expected to recruit, especially with somebody you work with for nine years." (The church denies Remini's claims.)

"I'm finally at peace knowing who I am and who I want to be," she says. "I just want to be happy — and I want to help people…

"These people who are speaking to me [for the A&E series], they're getting bullied by Scientology, their children are disconnecting, their parents are disconnecting, and I just hope that I've helped even one person to not give up their lives for an ideology," Remini says.

Adds Remini: "If they're going to come for me, they're going to come. I'm not afraid of it. I think it's disgusting, and the more they do it, the more they expose who they really are … I would like to be the face of resistance to abuse."
People included a statement from Scientology which amounts to "I know you are but what am I?" I don't understand why outlets continue to give them a platform, but I could say that about so many despicable, criminal and abusive organizations and people lately.
Leah is reuniting with Kevin to become a series regular on Kevin Can Wait, now on CBS. I'm so happy for her and it sounds like she's still very close with Kevin. Leah told People that Kevin contacted her when she started speaking out against Scientology and told her "I'm so proud of you; if you need anything, I'm here." Leah also spoke to People about her longterm friendship with Jennifer Lopez, and how Jennifer helped her when she left the cult.
Twinsie BFFs!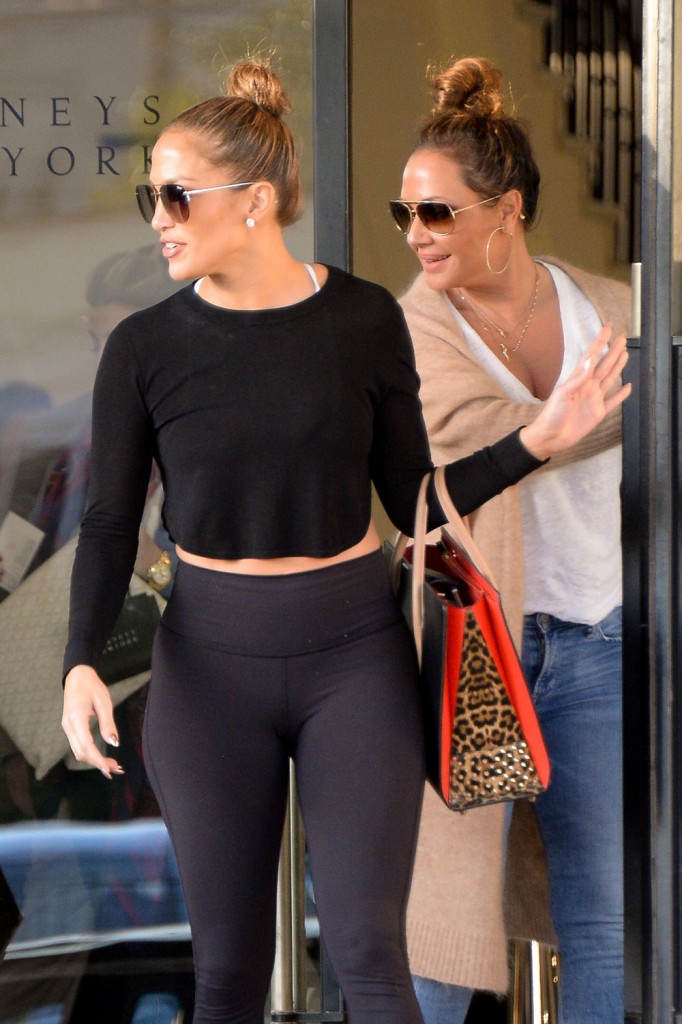 photos credit: Backgrid, Getty, People