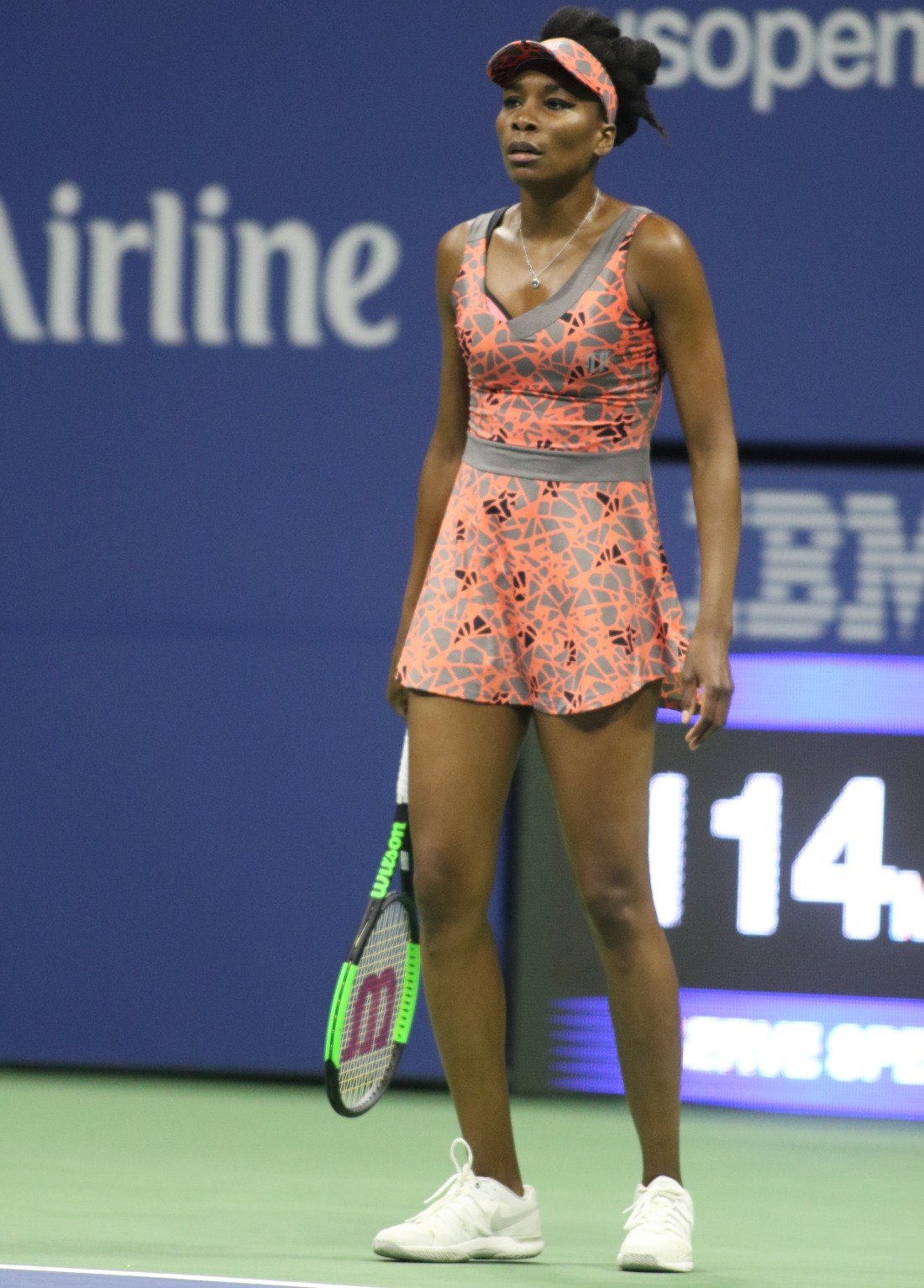 Venus Williams won her second round match last night, under the lights of Arthur Ashe Stadium at the US Open. At the age of 37, Venus has been having an incredible year – while she hasn't won a Slam in nearly a decade, she's been in two slam finals just this year, the Australian Open final and the Wimbledon final (where she fell apart, sadly). Still, she's back in the top-ten ranks and while she's not really a favorite to win the US Open (her quarter is intense), she's still a beloved and sentimental favorite for tennis lovers around the world. The New York Times had a great piece last week about how the conversation around "when is Venus going to retire" is pretty stupid considering that she's been playing some of her best tennis this year.
Anyway, Venus chatted with Health/People Magazine at the US Open about her diet, dealing with Sjögren's syndrome and more. Some highlights:
What tennis is like now compared to when she was 14, when she turned pro: "Oh my gosh, not only has the sport changed, but I've changed as well. Even the courts have changed. It's so much more competitive now. I love change though… it's important.

Her secrets to keeping her body competitive: "I don't think it's necessarily a secret. I think I've paced myself in terms of training. Of course, I train more because I'm a professional athlete. But with the amount of tournaments and the amount of training and also knowing how to push your body—and trust me, I've pushed my body a lot. But you have to know when to say when, too. And also, it's very draining mentally to keep this level up, so I also like to take mental breaks. Those are just like some of the tips that have worked for me. I would love to keep playing even more.

Whether she takes a days off: "What is a day off? I don't know. You know, this year I haven't taken a lot of days off. But there is something to be said for letting the body recover, and especially letting the mind recover, and a lot of times you come back stronger.

What she does for mental breaks: "I believe tennis is meditation. You stand there in the zone and you're hitting the same shots over and over, and over and over, so there is no better form of meditation that hitting serves, forehands, or backhands. But I like to dance. I spend a ton of my free time with my family, too, because I'm away a lot.

How much she sleeps: "In a tournament, yes, I sleep a lot more because I have to. You don't want to just give away a match because you just couldn't find a way to go to bed. I try to get at least eight hours. At home, I can stay up a lot more. But sleeping is important. If you want to go out there and train and push yourself to the limit, you have to be well rested. That gives me more energy. So it's definitely a disciplined life, being an athlete. It's all about discipline and getting the best out of your time.

Gym time: "I'm all about the gym life. It's super important to prevent injury, but also to be strong. I live for abs.

How her diet changes when she's competing: "I eat a ton more during a tournament. Lately, I've been off the protein train—even vegan protein. That's something new I'm trying. I'm not necessarily convinced we need as much protein as they say. And I still feel good. I think it's all about how you feel and finding out what works for your body. I do shakes and smoothies—they're easy and quick. I love it. Different varieties, green ones, pink ones, red ones, all different colors with lots of fruits and veggies.
She's been "off the protein train"? I'm not going to second-guess her, as I'm sure she has good people – doctors, dieticians, trainers, coaches – around her, helping her figure out what works best for her body and her health. I just thought that the verdict was already out: people need protein. It's pretty important. And I find the sleep thing so amazing, I was thinking about that the other day – with the excitement, rush and stress of these huge tournaments, how can top players fall asleep so easily and stay asleep for eight or nine hours at a time? That fascinates me. When I have a hard workout, I can fall asleep pretty easily, but after six or seven hours, I wake up, even if I'm still tired.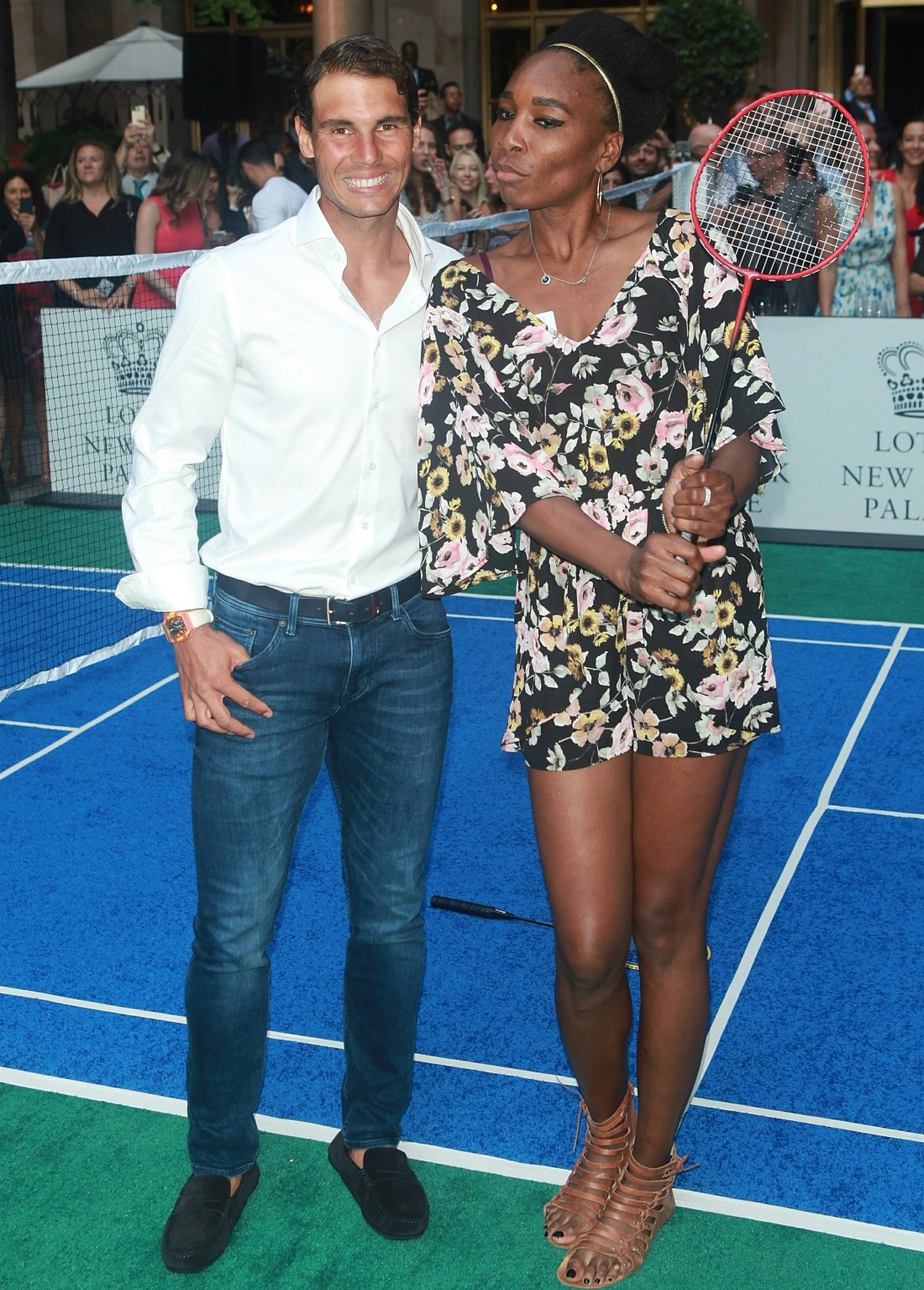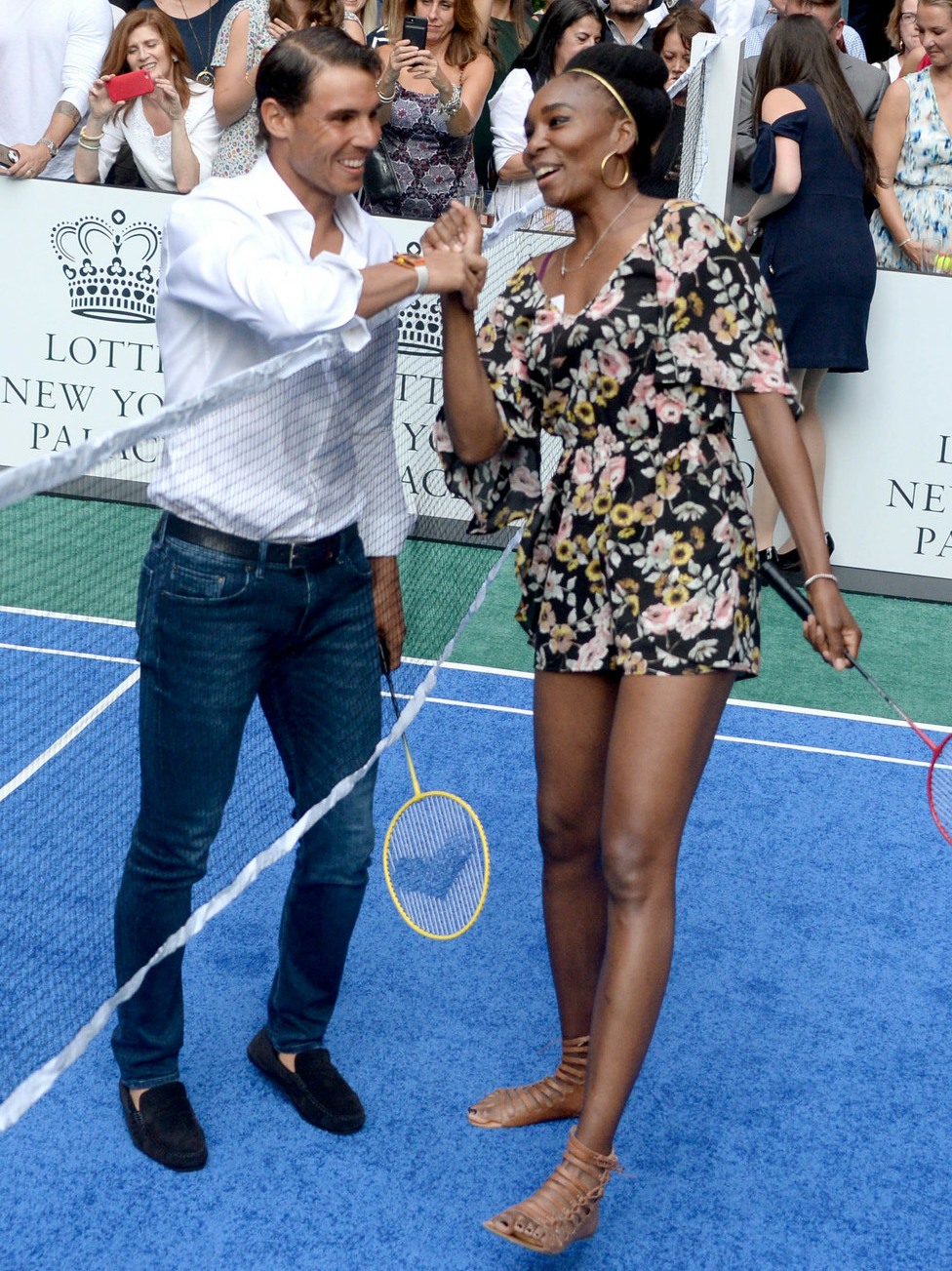 Photos courtesy of WENN, Backgrid and Pacific Coast News.