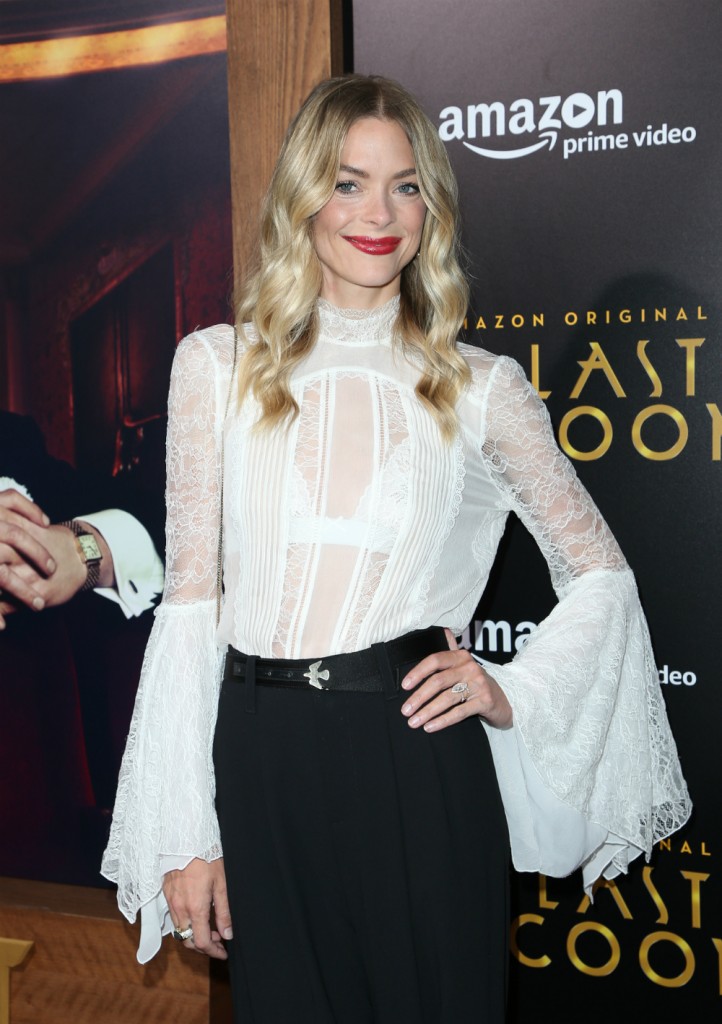 Jaime King is a pretty strong person. Not only did she transition from runway to film with enough success to maintain a career for two decades but she overcame a heroin addiction and infertility to give birth to two sons, James and Leo. Jaime has been very open about her struggle to get and stay pregnant and it wasn't until after her first child that she found out why. Jaime suffers from polycystic ovary syndrome (PCOS) and endometriosis, which led to years of failed infertility treatments and the heartache of multiple miscarriages. Fortunately, Jaime has spoken out many times on the subject to help shed light on it. Now she's expanding the discussion on PCOS and endometriosis to menstruation so that women don't go undiagnosed for years like she did.
A big shift in me happened when I was diagnosed with endometriosis and poly-cystic ovary syndrome, which are very painful reproductive illnesses. I also had countless miscarriages and almost lost my children.

I thought that because my womb didn't work the way I was taught it should work, I was broken. We are told as women that our great value is to be able to carry life, to carry a child. If we're fertile and abundant, we're a worthy goddess. But for some reason, those parts don't function for some of us.

When I was told I couldn't carry a child, it crushed me in a way that was so much deeper than I could explain. I felt ashamed that I was suffering every day. I would wake up in pools of blood, and feel ashamed. And then I said, fuck this. I'm not going to be ashamed.

We need to talk about these things. We grow up with a mentality that menstruation is not supposed to be painful, and if it is, you deal with it yourself and don't complain. We need to talk about this and spread as much awareness as we can. Girls as young as 12 get diagnosed with endometriosis and PCOS. When you're living with it, it can be constant agony.

The possibility of Planned Parenthood being defunded sends me into such a rage. The free birth control provided by Planned Parenthood not only suppresses endometriosis, but also protects your fertility. So girls who don't know they have endometriosis are at least treating it with birth control and taking the only medication out there to suppress these conditions. It's preserving life.
Reading this article gave me a little context to when she said, "Pregnancy is the ultimate symbol of womanhood, beauty and sensuality…", which is a sentiment I can't stand. Have a baby or don't – every person who identifies as a woman is the ultimate symbol of womanhood. I had long held this against Jaime but it sounds like it was much more of a reaction of how she felt her own body had failed her when she was trying to conceive. That is a traumatic experience and I can't judge how she processed it. This excerpt sounds like she's shifted her thoughts since her diagnosis, like she realizes the way she viewed her inability to reproduce was taught to her and that that is not a healthy thing to perpetuate. Good for her, it takes a big person to admit they've changed their mind and it's healthy for people to hear.
I have never suffered from PCOS or endometriosis but I understand from those who have that it's brutal. I did have crippling cramps in my youth. I mean vomit-from-the-pain agony. I decided at the age of 14 to have a hysterectomy to end it. My doctor talked me into birth control pills instead, which I guess I am grateful for now. So, yes, I agree we need to talk about it. I cannot believe that needs to be said in 2017. If a girl can be diagnosed at age 12 and allowed to manage what would otherwise be a lifetime of pain, shouldn't she be?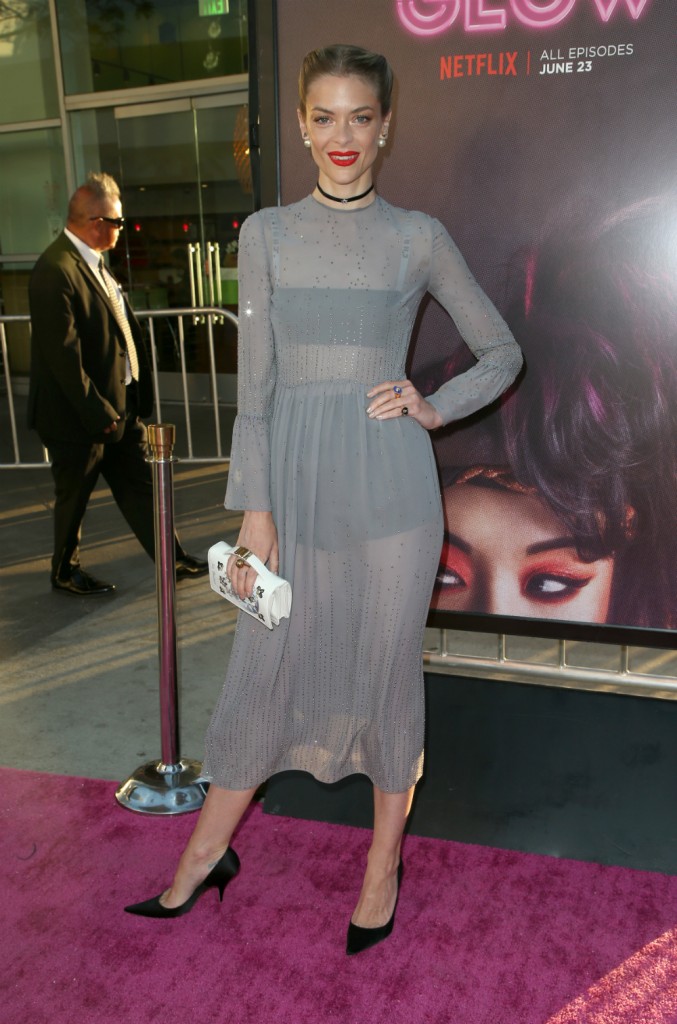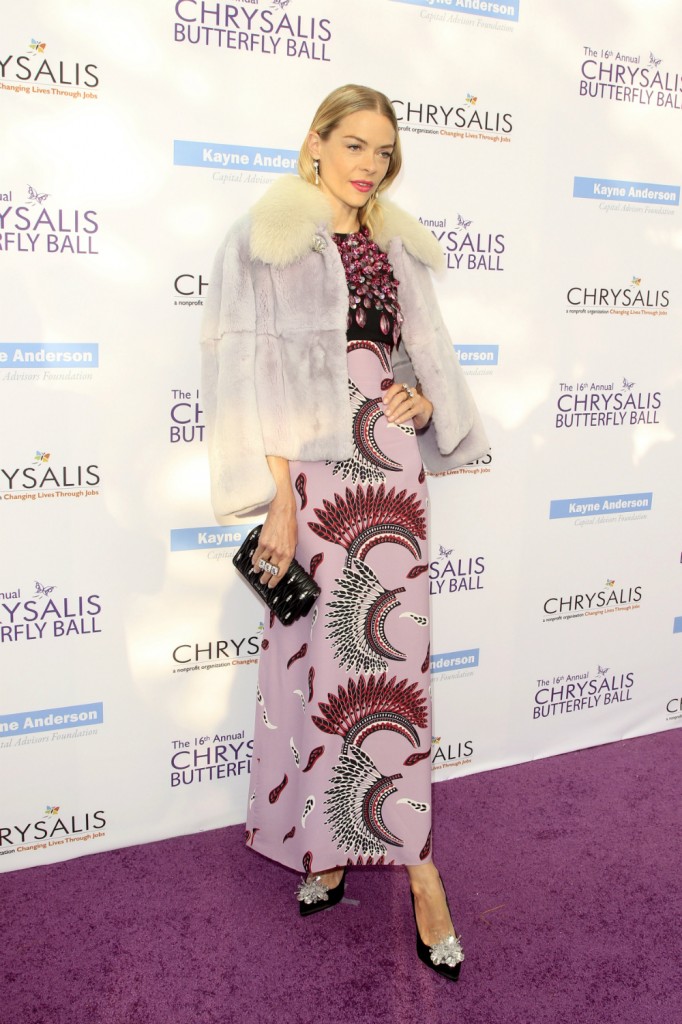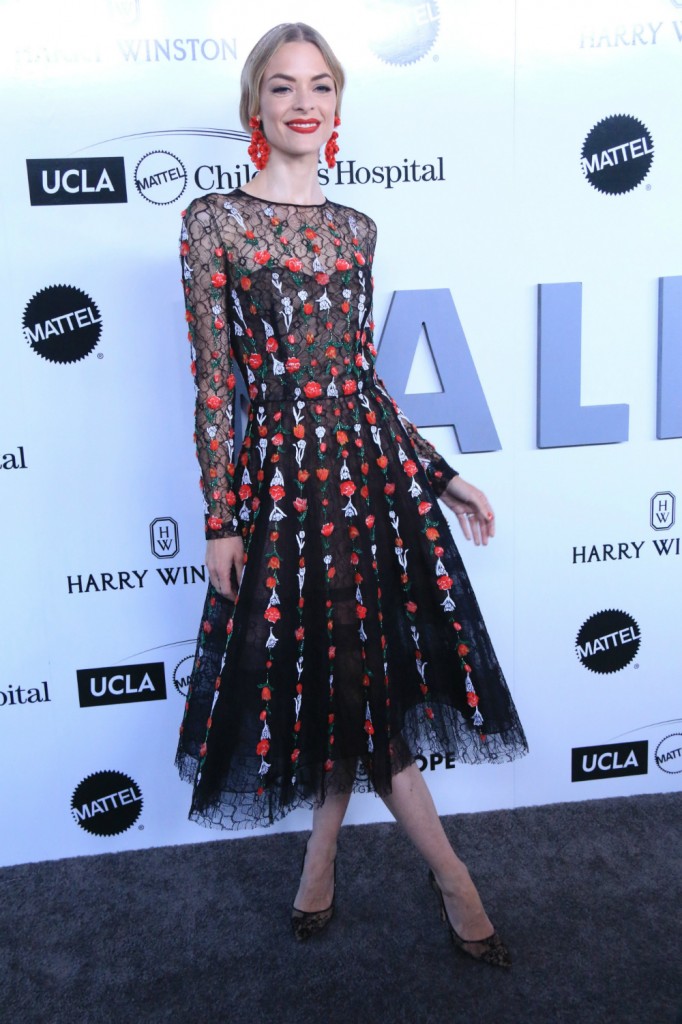 Photo credit: WENN Photos