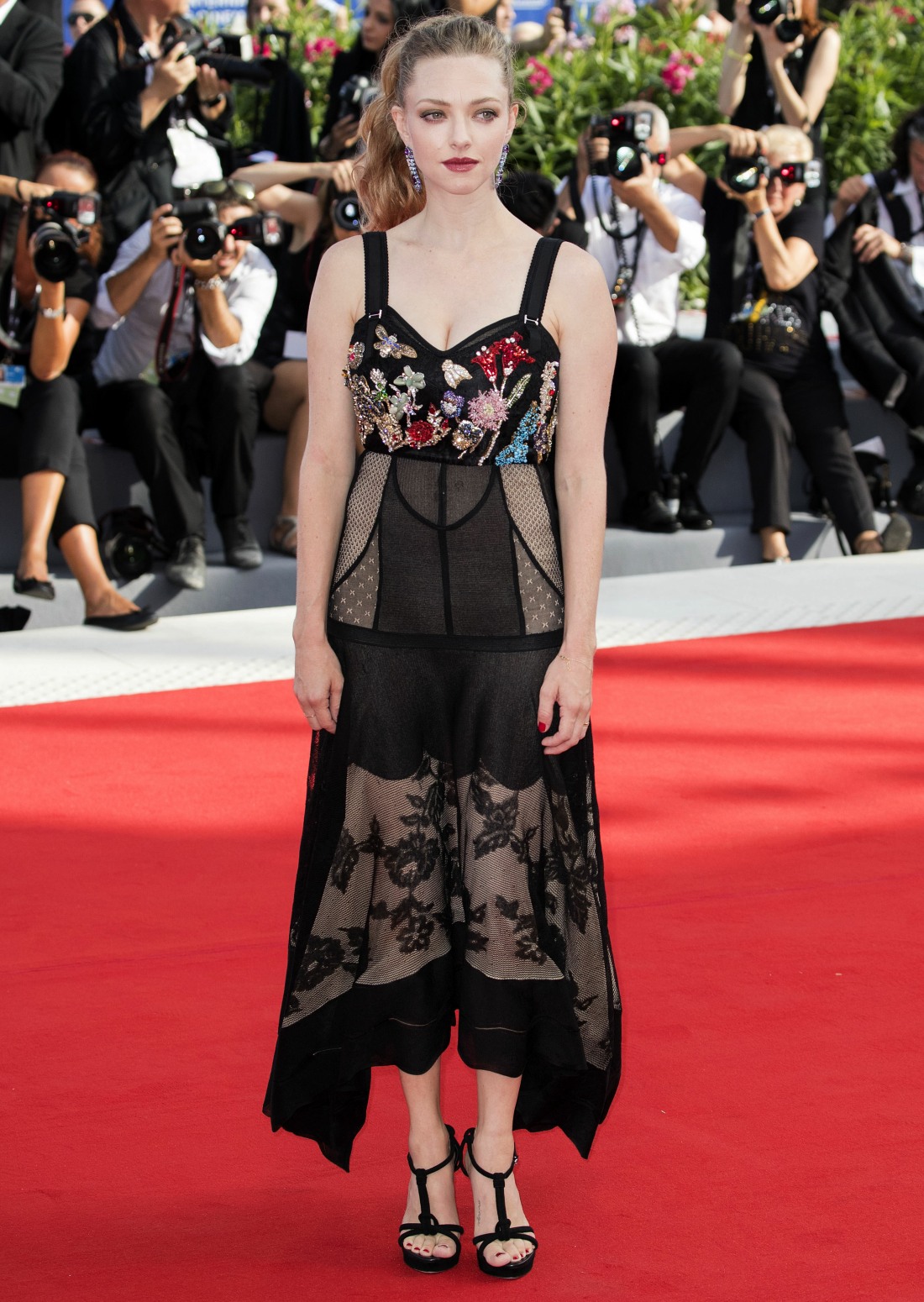 Is it a sign of "good fashion" that I have to sit here for ten minutes, debating with myself whether or not I like something? I don't like this dress… but I respect it. So does that make it good fashion, in that it's provocative and thought-provoking? Eh. These are photos of Amanda Seyfried at the Venice Film Festival premiere of First Reformed. Amanda stars in the film with my Forever Bang Ethan Hawke. Amanda wore an Alexander McQueen pre-spring 2018, aka something fresh off the runway. She managed to get it lined, which is always nice.
So why the mixed feelings? Like, this doesn't even look like McQueen to me, but very little of Sarah Burton's work ever looks like authentic McQueen to me. I dislike the lingerie-style of the skirt, and yet… the bodice is intriguing and flattering. I can't help but think that Amanda looks really beautiful in spite of a weird dress. She also just gave birth about five months ago. Also: I am a sucker for a girl who can pull of big statement jewelry. Amanda wore Chopard earrings with "20.16-carats of amethysts, 22.17-carats of topazes and 3.74-carats of blue sapphires set in 18k white gold." Wow.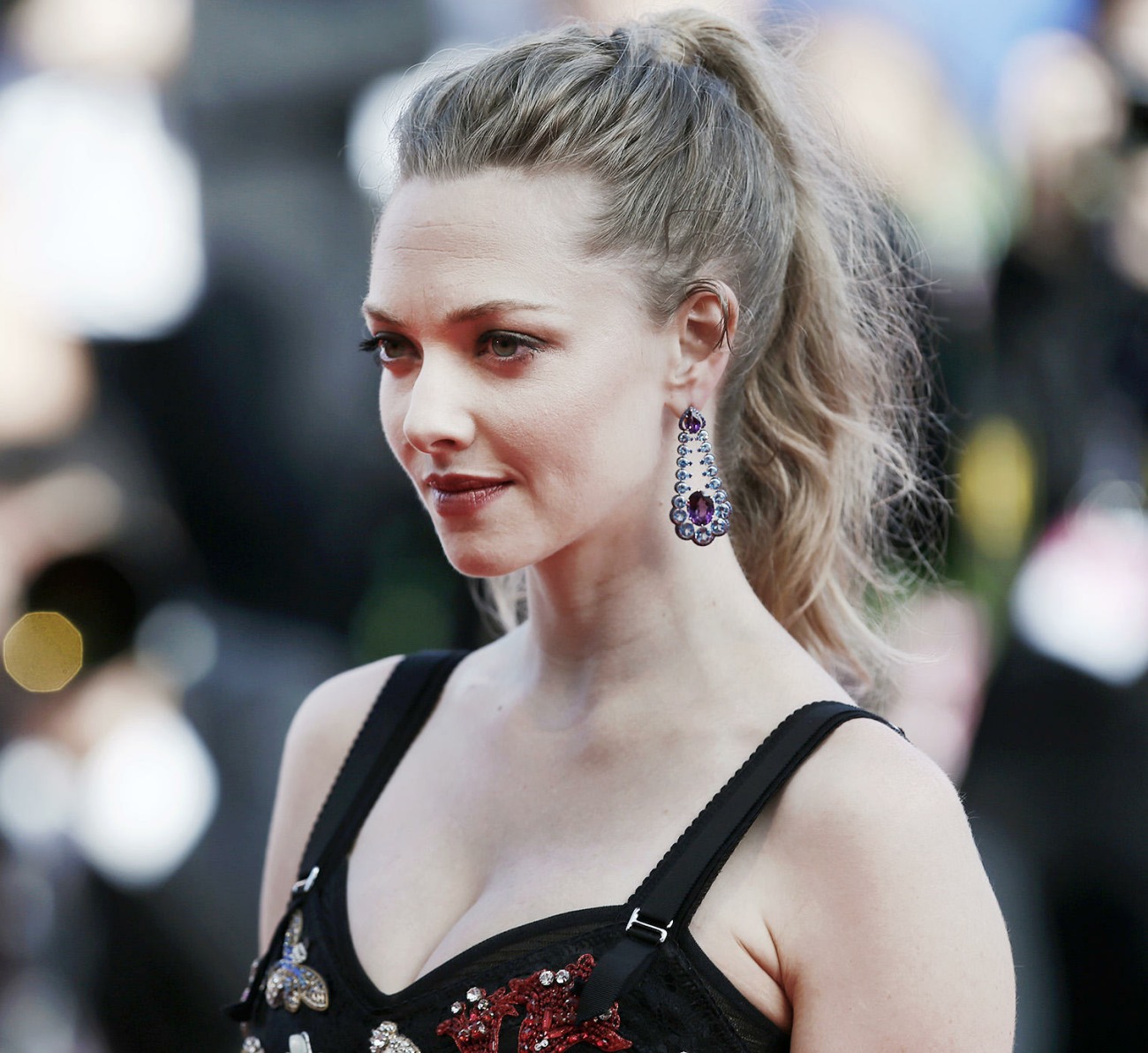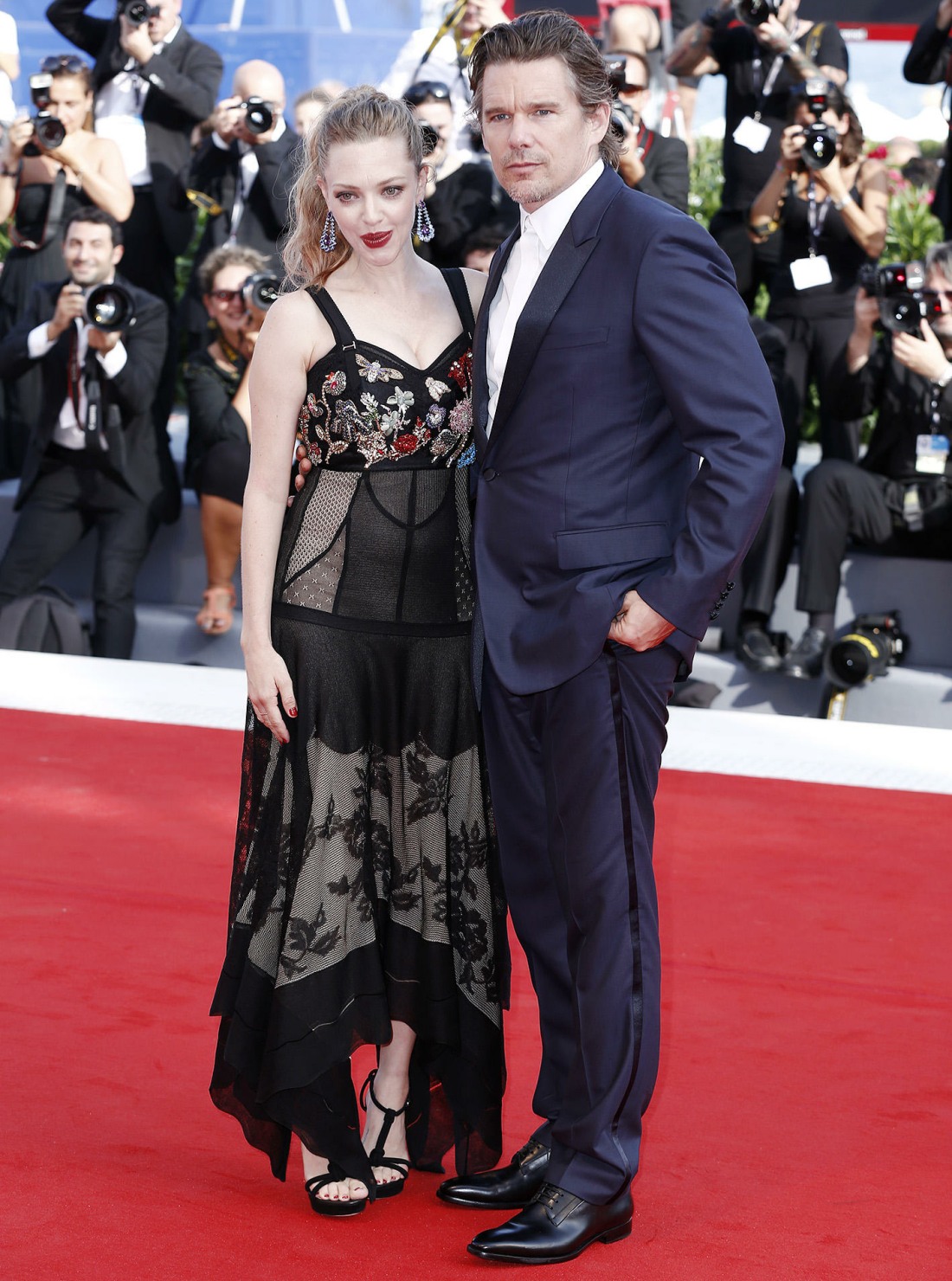 Here's Amanda's photocall look earlier in the day (Thursday). This minidress is Valentino Resort.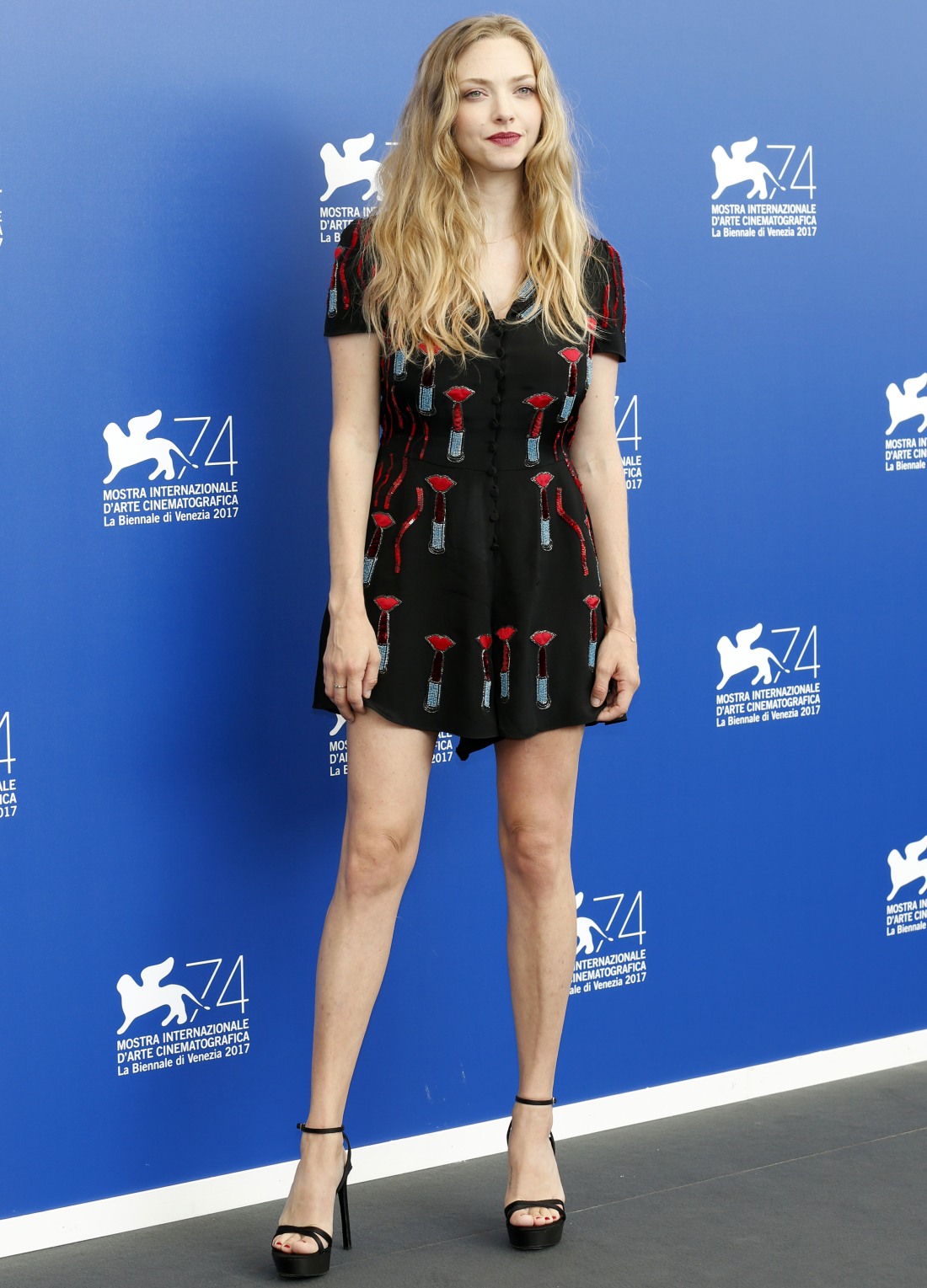 And here's Sally Hawkins at the Venice premiere of The Shape of Water. Her dress is Vivienne Westwood and this is possibly the worst Westwood I've ever seen in my life. YIKES.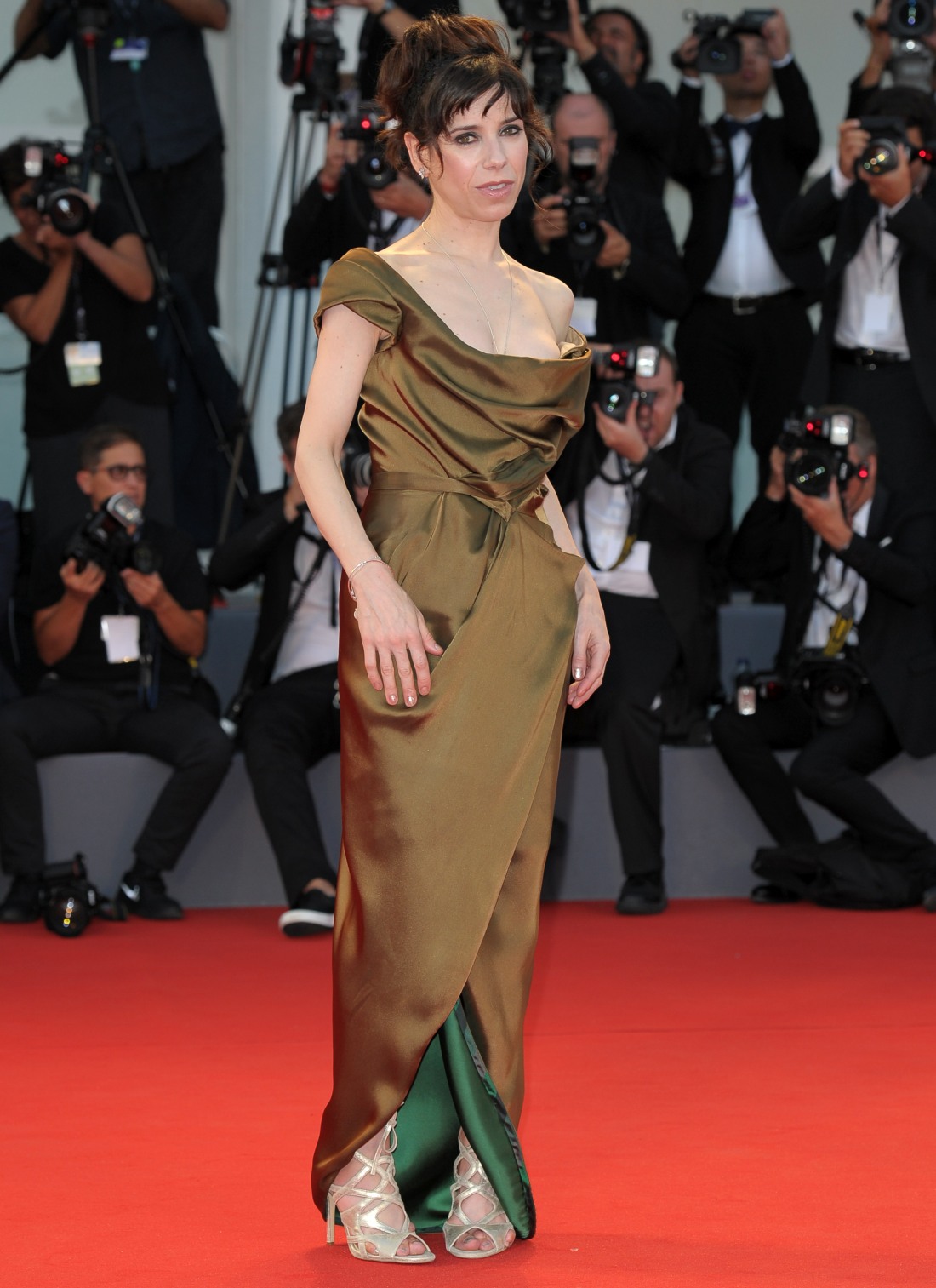 Photos courtesy of WENN.