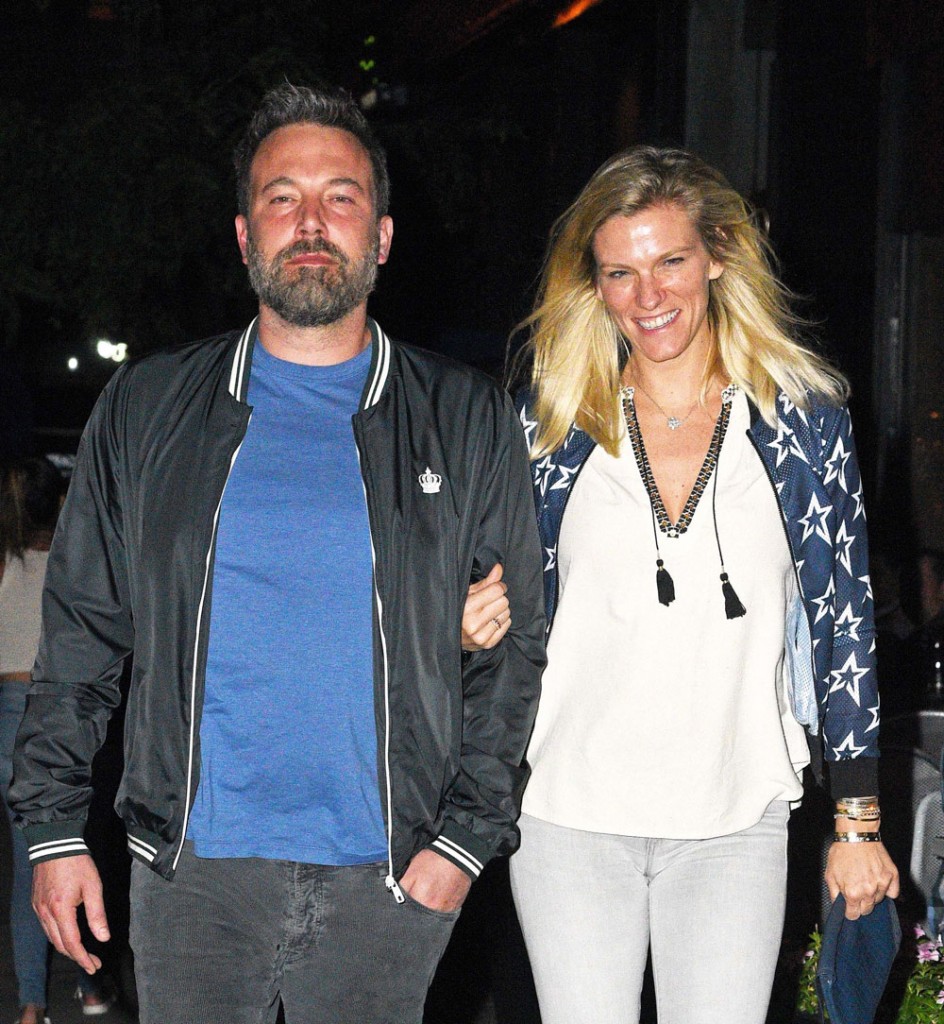 Do you think Ben Affleck picked Lindsay Shookus out of all the other side pieces over the years for her ability to keep expectations low, stick to his schedule and bide her time? Obviously that's my theory, especially after seeing these latest photos of the two of them out in New York. Judging from the paparazzi photos and reported sightings, it seems like they're on a schedule where they spend a weekend together about every two to three weeks, however it's likely they've seen each other in the interim.
US Magazine has photos and details of Ben and Lindsay's date on Saturday night, when they went together to see IT together in New York City. You can see in the header photo that Ben and Lindsay have the same face, right? So many people have been telling me this but I'm only seeing it now. I think it's the way their eyes are shaped, they look sympatico. I think they got the same nose job too.
On Sunday Ben and Lindsay went to the US Open, where Ben seems to be nursing his hangover, although that could just be Diet Coke in his glass. (Or Coke Zero sugar FTW, they didn't mess that up surprisingly.) At times he looks especially troubled, but that's probably due to whatever is going on with the match. There were photos of them kissing each other's heads, which you can see at The Daily Mail. They were in one of those nice suites where you get catering and drinks while you watch the match. That night they went to Momoya Upper West in Manhattan for dinner, where Ben was working on his next hangover. He looks so beat here. I've gotten used to him looking like this but after seeing the Justice League trailer ahead of IT this weekend I was struck by how out of shape he is compared to his costars. He's attractive an is not out of shape for an average dude but for a movie star and especially an action hero he's let himself go.
Someone sent us a tip that Ben spent Labor Day weekend in Buffalo, NY, where Lindsay grew up. Shookus's family lives in Williamsville, NY, a somewhat affluent suburb. I'm sure she weaved a version of her childhood for Ben that was similar to his, an outsider among rich kids, but maybe they do have that in common. The source wrote "They are drinking heavily with her family." I mean look at the two of them after dinner, that's not a stretch. Tens of millions of dollars at stake and several rehab stints and Ben can't stay sober. It's kind of sad.
In contrast Ben's estranged wife, Jennifer Garner, took their kids to church on Sunday like clockwork. She also recently headed to Texas with Save The Children, an organization she's worked with for years, to visit Harvey victims. Her post (below) gave me goosebumps. She may be playing up her down-to-earth empathetic mom persona but you also get the sense that's it's not a facade at all and is who she really is.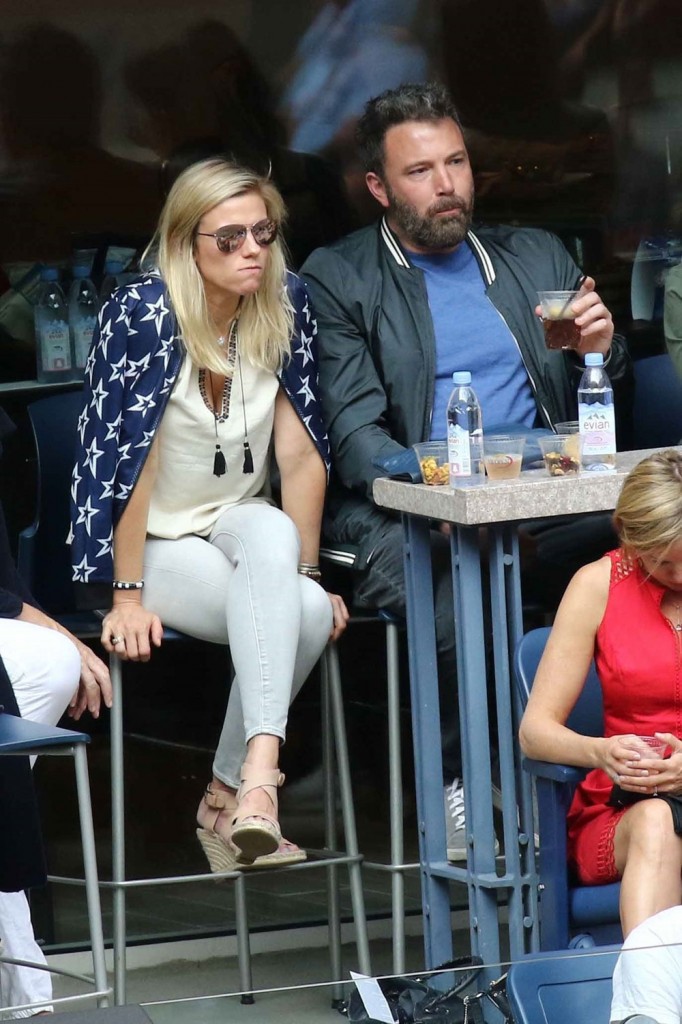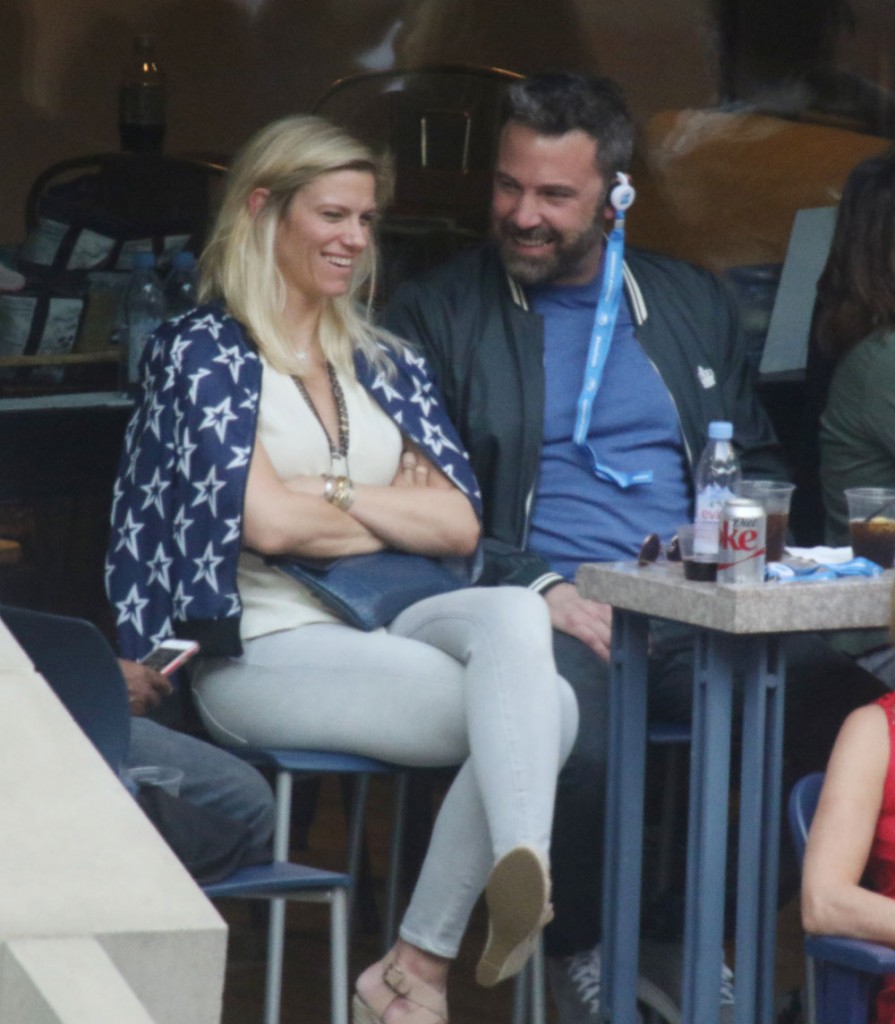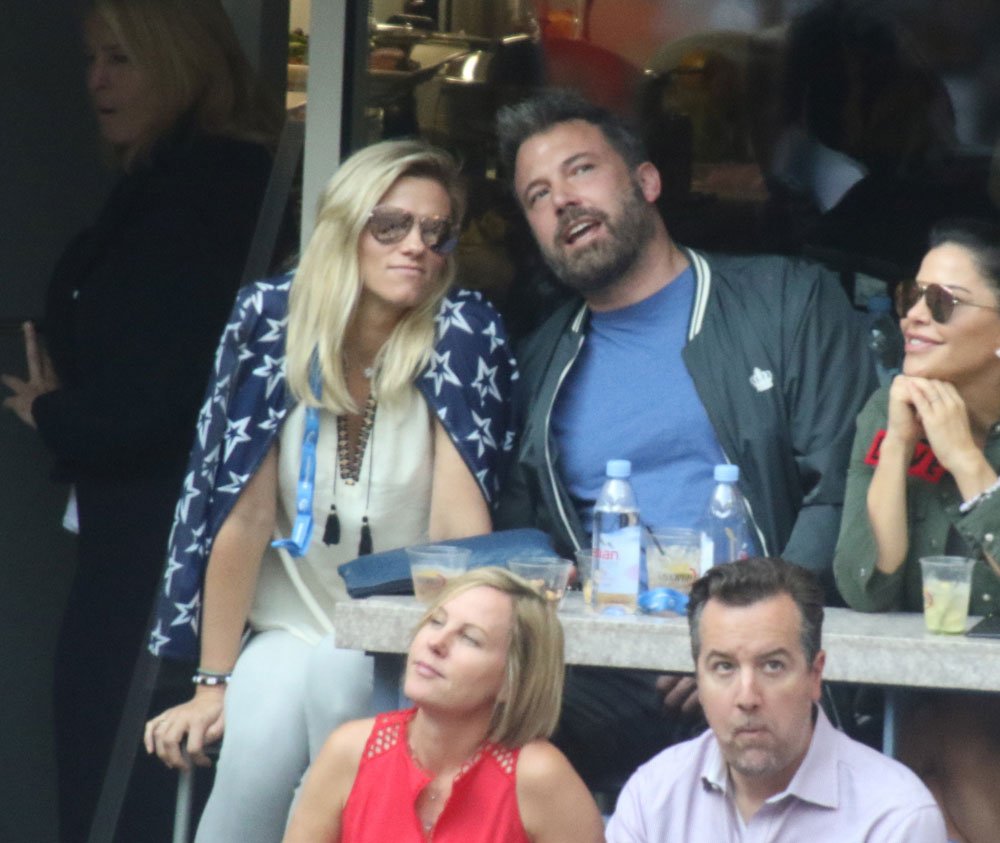 photos credit: Backgrid, WENN and Instagram