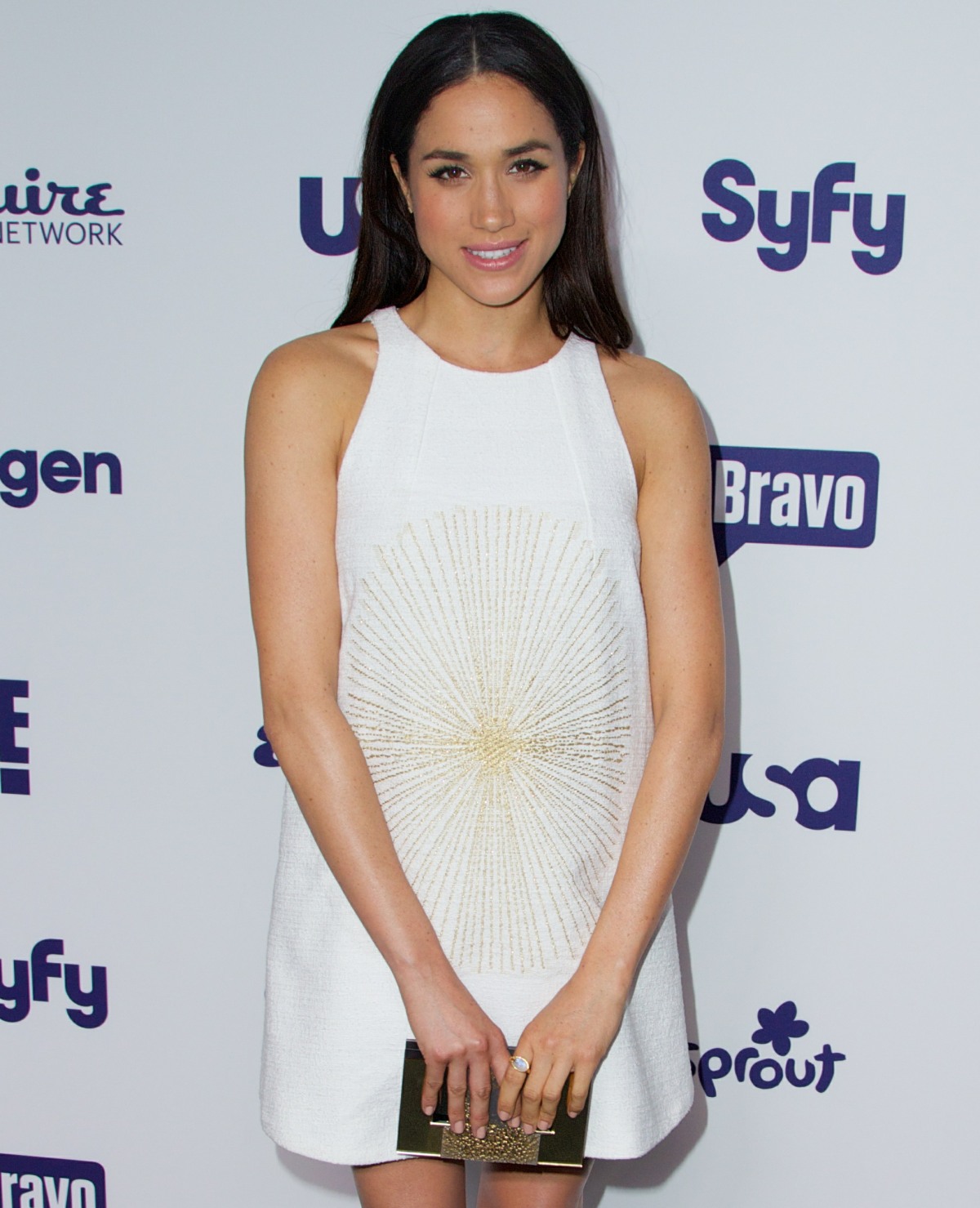 The British papers are all abuzz with royal sources and royal-adjacent sources talking about Prince Harry and Meghan Markle and the would-be Operation Princess. I'm glad everyone seems to be on the same page, and I'm glad that my prediction seems to be dead-on: Meg and Harry are most likely engaged already and they're waiting to announce it until after the Invictus Games. Most people also believe that Meghan and Harry will do their first real "photo op" together at the Invictus Games in Toronto, on September 23rd. Expect an engagement announcement a few weeks after the Invictus Games, I would think. So what else are these royal-adjacent sources whispering about? Some highlights from a Daily Express piece:
The palace is fine with all of this: Aides rubbished reports as "incorrect" that the Queen had been unhappy with the coverage, as one of Meghan's closest confidantes revealed she spoke to the US magazine with Harry's full approval. A royal source revealed: "Behind Palace gates everyone is expecting an announcement. It's a case of when not if. The consensus is there will be a wedding next year."

Meghan has actually been quiet for a year: The friend, who wished to remain anonymous, rallied against suggestions Meghan was courting publicity, saying: "She hasn't spoken for a year and all she did say was that she was in a relationship and in love. Any suggestion that she is milking this for publicity is ridiculous. Of course Harry knew all about it, the palace okayed it." A royal insider also confirmed Harry's closest aides at Kensington Palace were told about the interview and gave it their full approval. "The Palace knew about it and sanctioned it," said a well-placed source. Meghan hadn't done much in the past year. She'd been very quiet but there is an understanding that this is not a sustainable position for her to be in as an actress. She has a career and media work is an inevitable part of that. Although the Palace isn't speaking for her, she has an agent and a publicist for that, they issued the statement on behalf of Prince Harry in November and are keeping a close eye on the media."

The VF article: "It was never going to be a tell-all type of thing. Before she met Harry she went on plenty of TV shows and gave lots of interviews but she's remained silent for the past year. Contrary to seeking the spotlight she's been shying away from it," the friend said. "She's done a few things that are important to her like writing a piece for Time magazine about menstruation in developing countries and how the stigma can hold girls back from an education."

Meghan is an amazing unicorn: "Meghan is a very dynamic and incredibly intelligent person. She's spoken at the UN and has travelled to Rwanda and India as a patron for World Vision. But Vanity Fair want to sell magazines so they didn't focus on that so much. There's a lot more to her than the article suggests. She went to Northwestern University, which is one of the best schools in the States. After school, she worked at the US Embassy in Argentina. She speaks fluent Spanish and conversational French and she works incredibly hard. In order to make ends meet while she was a struggling actress, she did calligraphy and was a host at restaurants. She has said on numerous occasions she doesn't want be a lady who lunches. She is actually very low maintenance. She appeared on the front cover of Vanity Fair without any mascara on and insisted there was no airbrushing of her freckles. Most cover girls take hours getting ready for such shoots but Meghan was only in hair and make up for 30 minutes. What you see is what you get with Meghan. She's not at all Hollywood. Yes, she's beautiful but she's got brains, she's smart and engaged."
Dear Meghan's "friend": please calm down a little bit. Meghan is a nice woman who will marry a prince. She's not the second coming! I mean, I get it – Meghan is getting the same glowing rollout as someone like Amal Clooney or Leo DiCaprio's latest blonde. That's the problem – she's not engaged to some movie star, she's engaged to a prince. A little bit of mystery and silence does work wonders. I'm worried that Meghan has that most American of problems: the habit of overexplaining. Not to mention the problem of getting a little bit crazy about "creating a narrative." I did think this was kind of shady/funny though: "She has said on numerous occasions she doesn't want be a lady who lunches." Translation: she's not going to spend her time on endless hair appointments and shopping trips like SOME duchesses. Also: "She is actually very low maintenance." Nothing says low-maintenance like your "friend" completely freaking out to a British paper about how you're the most amazing unicorn ever.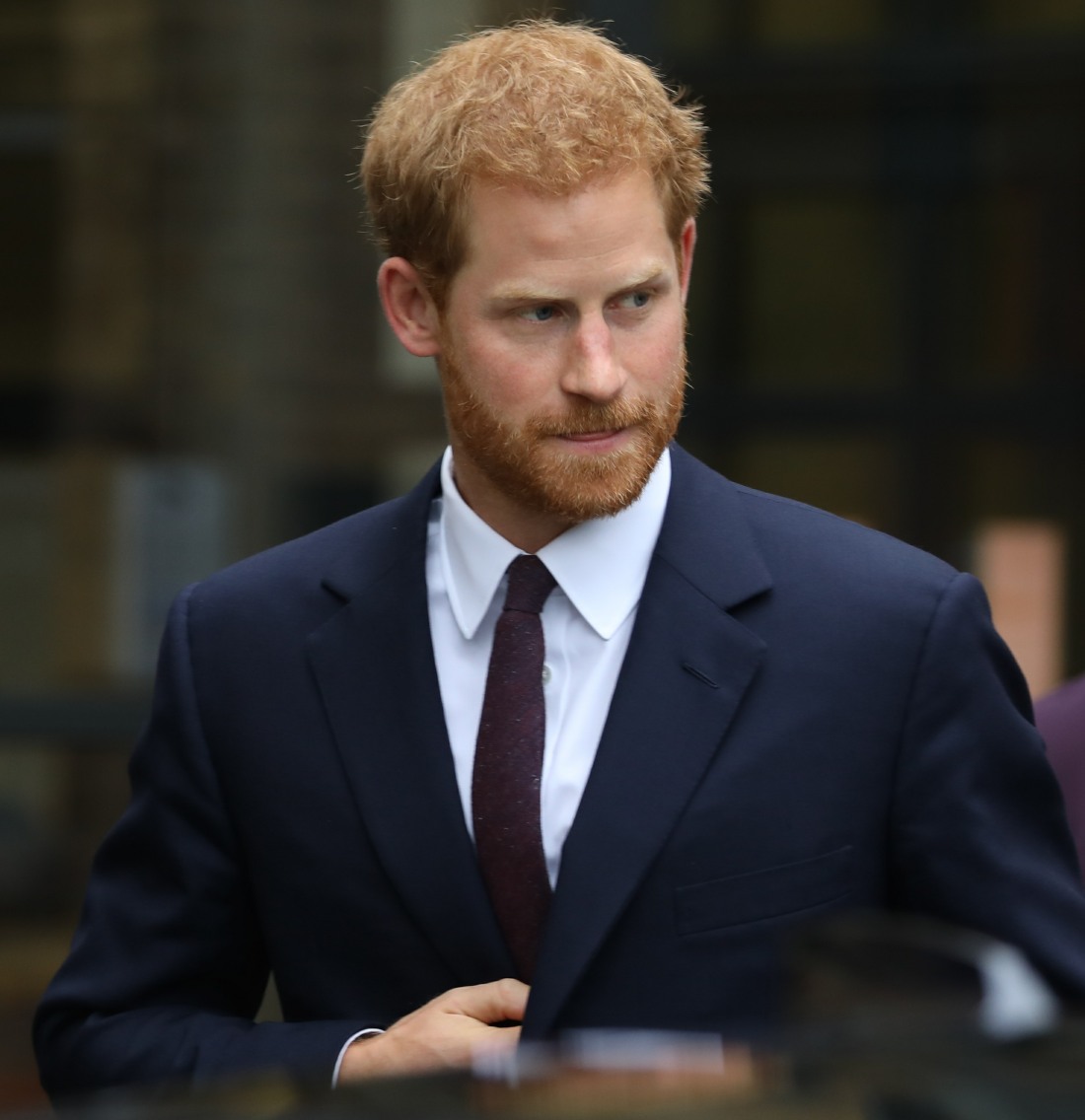 Photos courtesy of WENN.