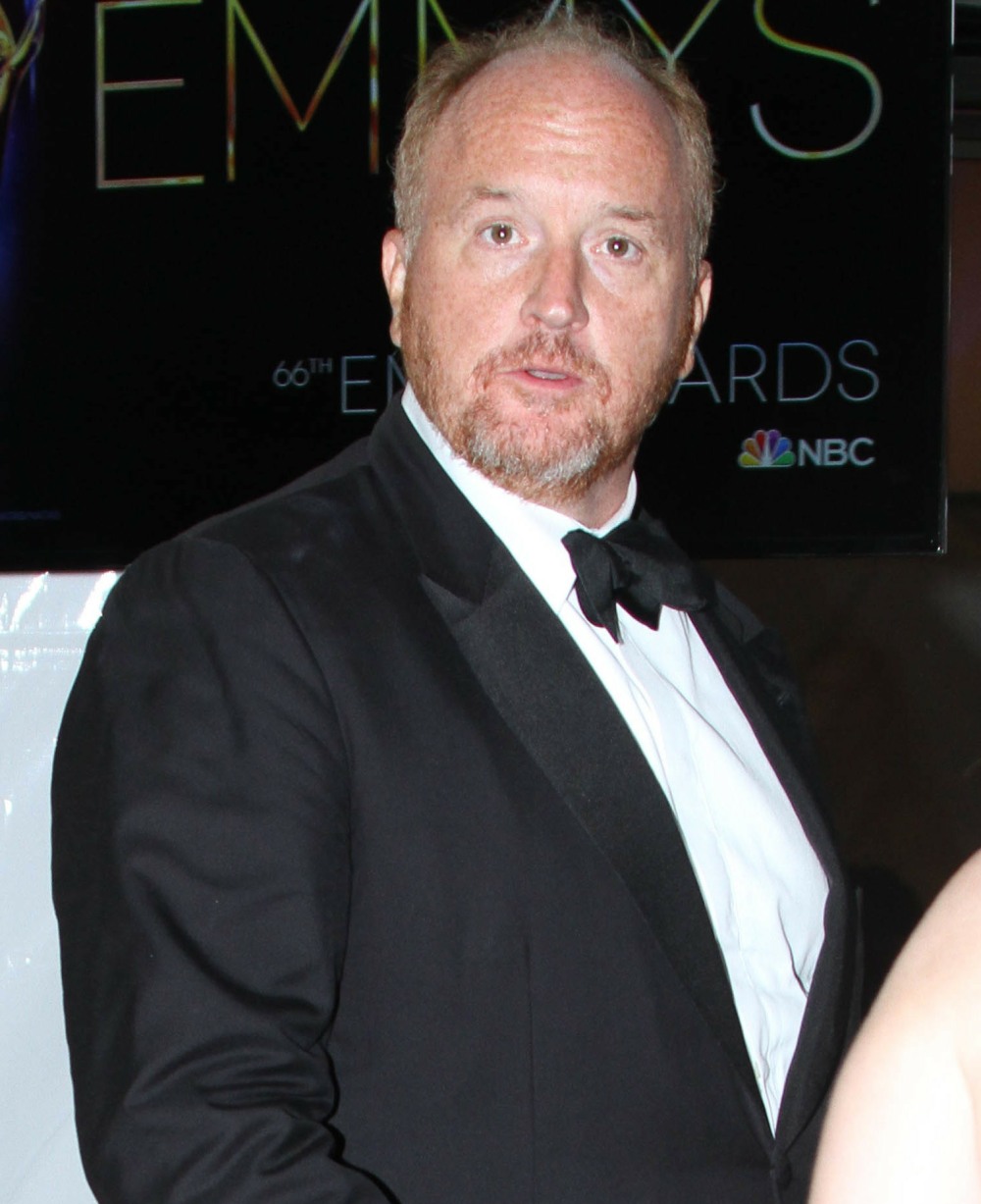 Over the past few years, comedian, writer and actor Louis CK has gone from "critical darling who can do no wrong" to "that guy with a lot of sketchy rumors." I remember reading stories on Gawker (back when Gawker was a thing) about Louis CK and his alleged history of sexual harassment, mostly towards female comedians and random women at comedy clubs. Comedian Tig Notaro had a public falling out with Louis CK about many things several years ago, but she's been giving interviews recently about how Louis needs to come out and publicly address the rumors. Well, Louis has a new movie called I Love You Daddy. It's basically the "what if" to every actor who works with Woody Allen – would you, an actor working with Woody, feel differently about Woody if Woody was trying to seduce your teenage daughter? Obviously, Louis has fictionalized that idea so no one is going to get sued. To promote the film at TIFF, Louis spoke to the New York Times (via EW) about the years-long rumors about his inappropriate behavior and abuse of women:
Louis C.K. is continuing to decline discussing "rumors" of sexual misconduct toward female comedians, which gained renewed attention when Tig Notaro recently said he needed to "handle" the hearsay.

"I'm not going to answer to that stuff, because they're rumors," C.K. told The New York Times in an interview published Monday. "If you actually participate in a rumor, you make it bigger and you make it real."

"So it's not real?" C.K. was asked. "No," he responded. "They're rumors, that's all that is."

Last month Notaro — a fellow comedian whose Amazon series One Mississippi lists C.K. as an executive producer — told The Daily Beast that she and C.K. had a falling out and had not spoken in a year and a half. Regarding C.K. and the rumors of sexual misconduct, which have not been substantiated, she said, "I think it's important to take care of that, to handle that, because it's serious to be assaulted. It's serious to be harassed. It's serious, it's serious, it's serious." (The second season of One Mississippi also explores themes of sexual abuse and its various forms.)

In the Times interview, C.K. questioned why Notaro made her remarks about him.

"I don't know why she said the things she's said, I really don't," he said. "I don't think talking about that stuff in the press and having conversations over press lanes is a good idea."

C.K. also spoke about his eyebrow-raising new film I Love You, Daddy, which centers on a successful but discontented TV writer (played by C.K.) whose spoiled teenage daughter is wooed by a much older filmmaker rumored to be a pedophile.

"There are these people in the world that we all talk about, and we want to know that they're all good or they're all bad," C.K. said. "The uncomfortable truth is, you never really know. You don't know anybody. To me, if there was one thing this movie is about, it's that you don't know anybody."
I'll paraphrase what I said in last week's Kate Winlset story: the idea of "no one really knows" and "they're just rumors" only works for so long. We're past the point of "it's just rumormongering" when it comes to Woody Allen in particular – if you're choosing to NOT believe Dylan Farrow and Ronan Farrow, so be it, and that's your choice and we have the right to judge you for not believing them. But to dismiss this kind of stuff as "just rumors" does such a gigantic disservice to actual assault, harassment and abuse victims who do come forward. It's not a "rumor" when there are actual women coming out and saying that Louis (or Woody) abused them or harassed them.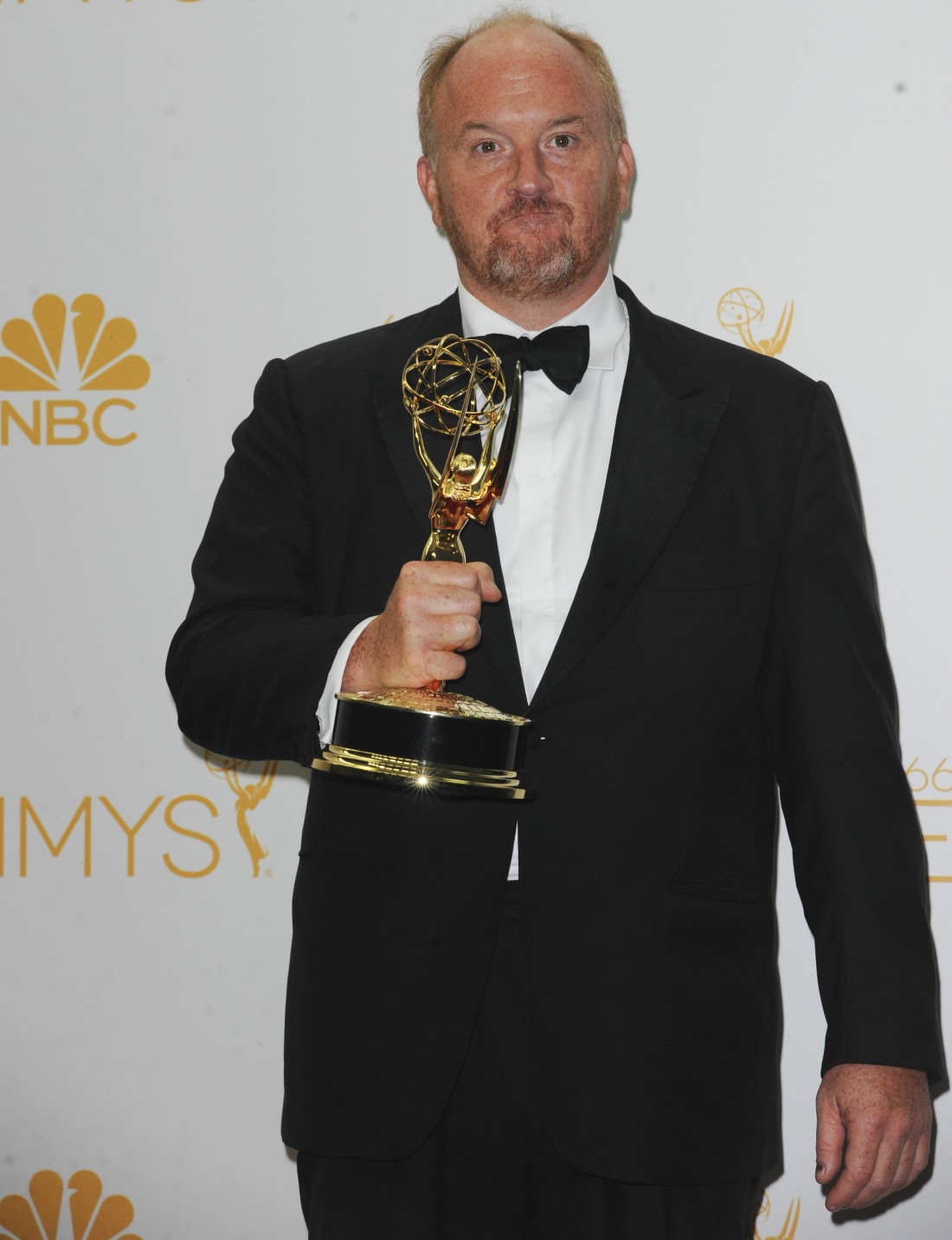 Photos courtesy of WENN.