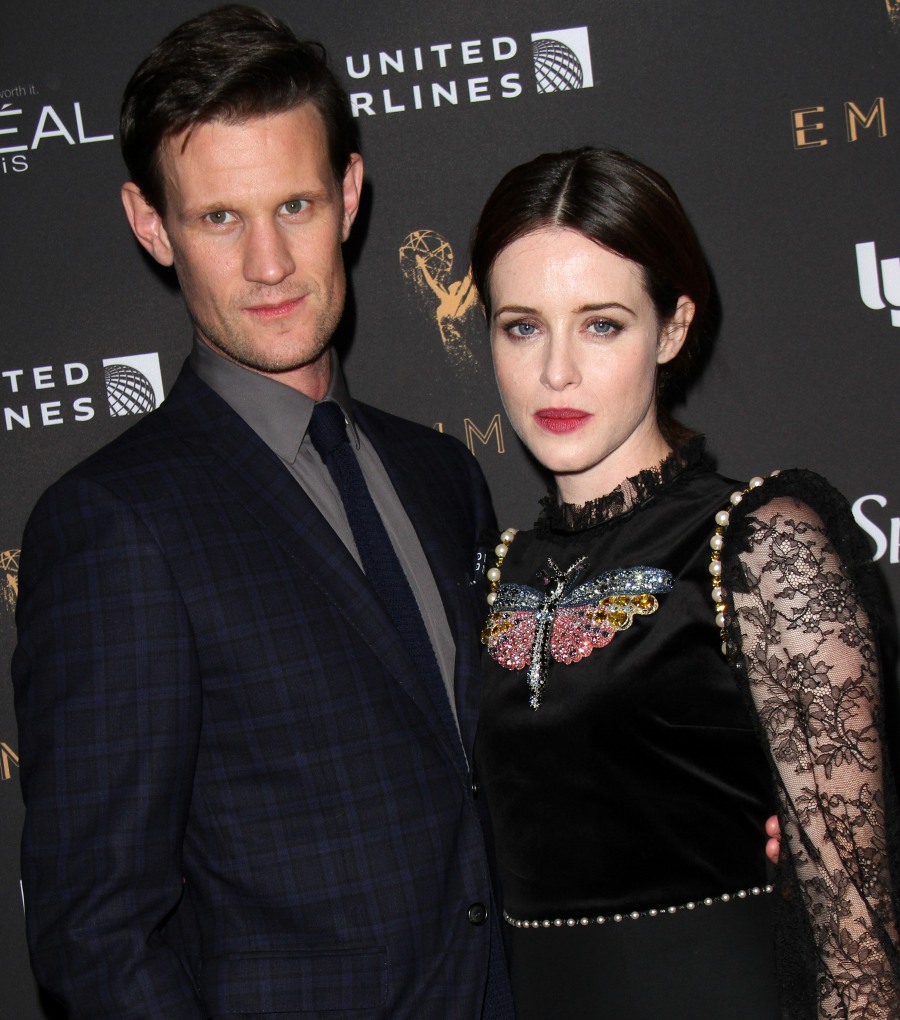 Here are some photos of Claire Foy this weekend, at one of the pre-Emmy events. These photos are from the Variety/Women in Film event. Claire attended the party with her costar Matt Smith – I keep forgetting that he's actually dating Lily James? I think? Either that or he and Lily James are over and now he's with Claire. It's all very complicated and British.
Anyway, I have some news about Claire Foy. I realize that this is a casting issue that most people don't care about, but I'm fascinated to see how Sony tries to reboot this franchise in English. Earlier this year, it was announced that Sony was going to try to reboot the "Millennium" series, aka the Lisbeth Salander books, aka The Girl with the Dragon Tattoo and those books. The original trilogy was first made in Sweden with Noomi Rapace, then Rooney Mara sulked about in one English-language film, and no one wanted to spend the money to make any more. Until now! The studio decided to fire Rooney and David Fincher and cast a new Lisbeth and hire a new director. Claire Foy is now the new Lisbeth!
Sony has found its top choice to front the Millennium series reboot. The Crown queen Claire Foy will take on the role of Lisbeth Salander for The Girl in the Spider's Web. The relaunch of The Girl With the Dragon Tattoo is being directed by Fede Álvarez, who is known for horror hits The Evil Dead and Don't Breathe; he'll be the one who has to explain to the Zoë Kravitz fandom why he did not read Vulture's Lisbeth-casting recommendations.

"I couldn't be more thrilled about Claire taking the reins of the iconic Lisbeth Salander," Álvarez said. "Claire is an incredible, rare talent who will inject a new and exciting life into Lisbeth. I can't wait to bring this new story to a worldwide audience, with Claire Foy at its center." Here's hoping for a press tour à la Rooney Mara's: cropped bangs and bleached eyebrows. The Girl in the Spider's Web is slated to open on October 19, 2018.
One sleepy holiday – last Christmas or the year before, I can't remember – I read The Girl in the Spider's Web, which is based off Stieg Larsson's characters and notes, but was written by David Lagercrantz. It was an enjoyable enough read, but it lacked the weirdness and morbid Swedish noir of the original series. I can't say that I think Claire Foy will be a particularly interesting Lisbeth, but at least we won't have to see Rooney's sour face try to do Lisbeth any longer. Also: this film will need to cast Lisbeth's twin sister, who looks nothing like Lisbeth. The sister is supposed to be a gorgeous psycho. I wonder who they'll cast for that role?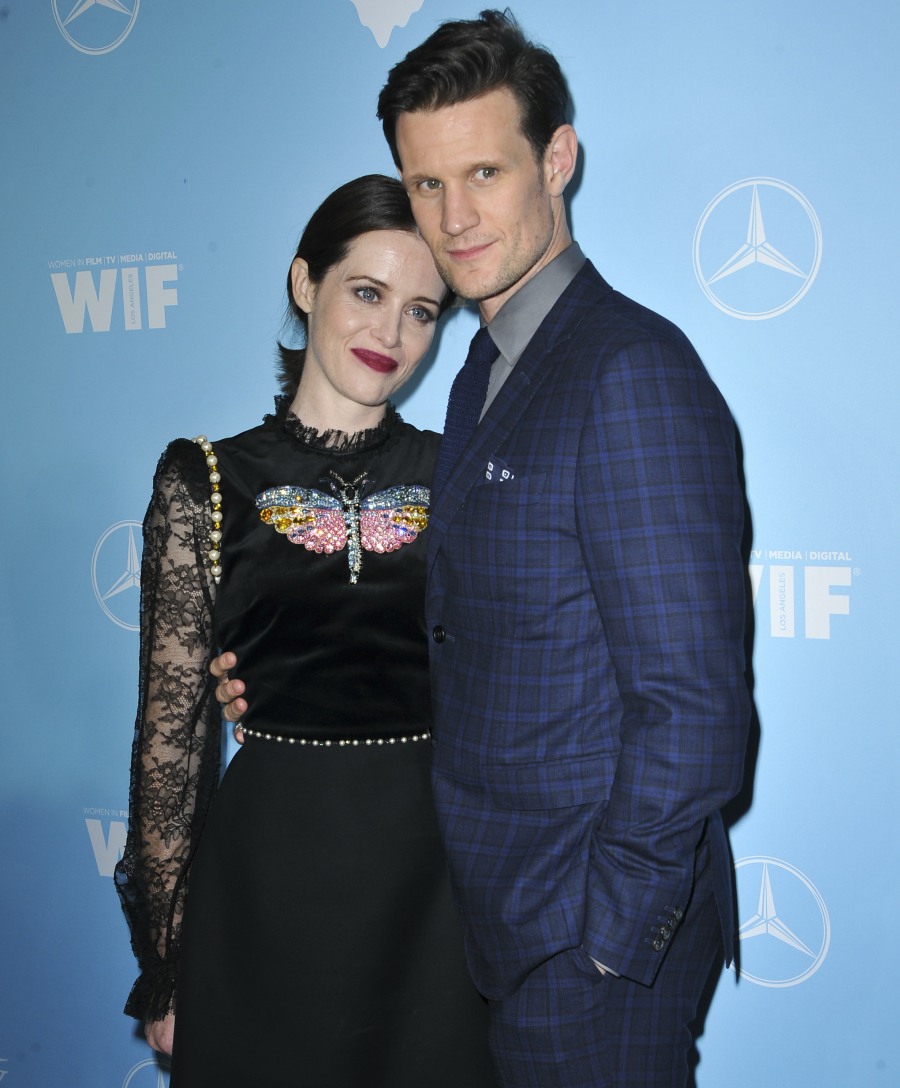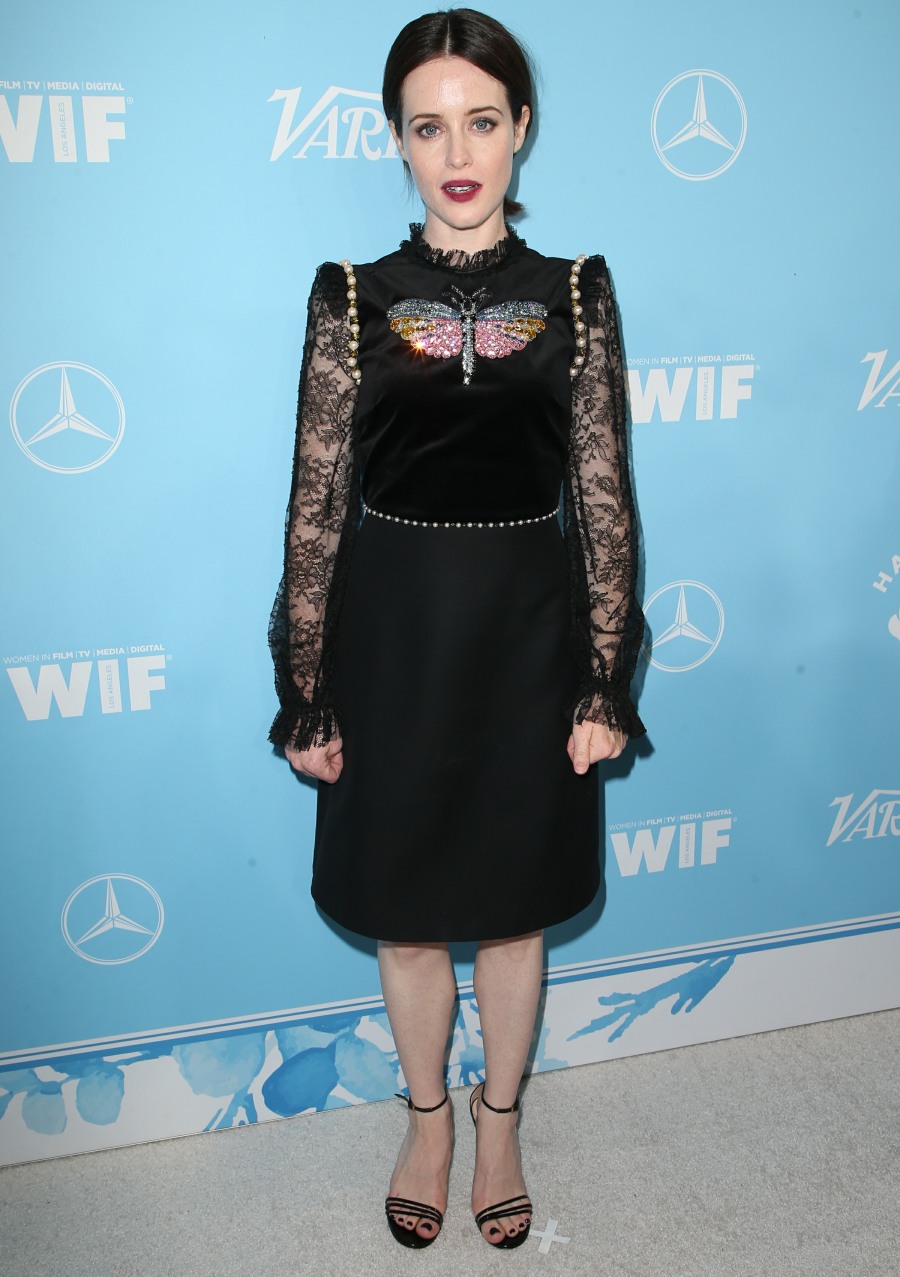 Photos courtesy of WENN.