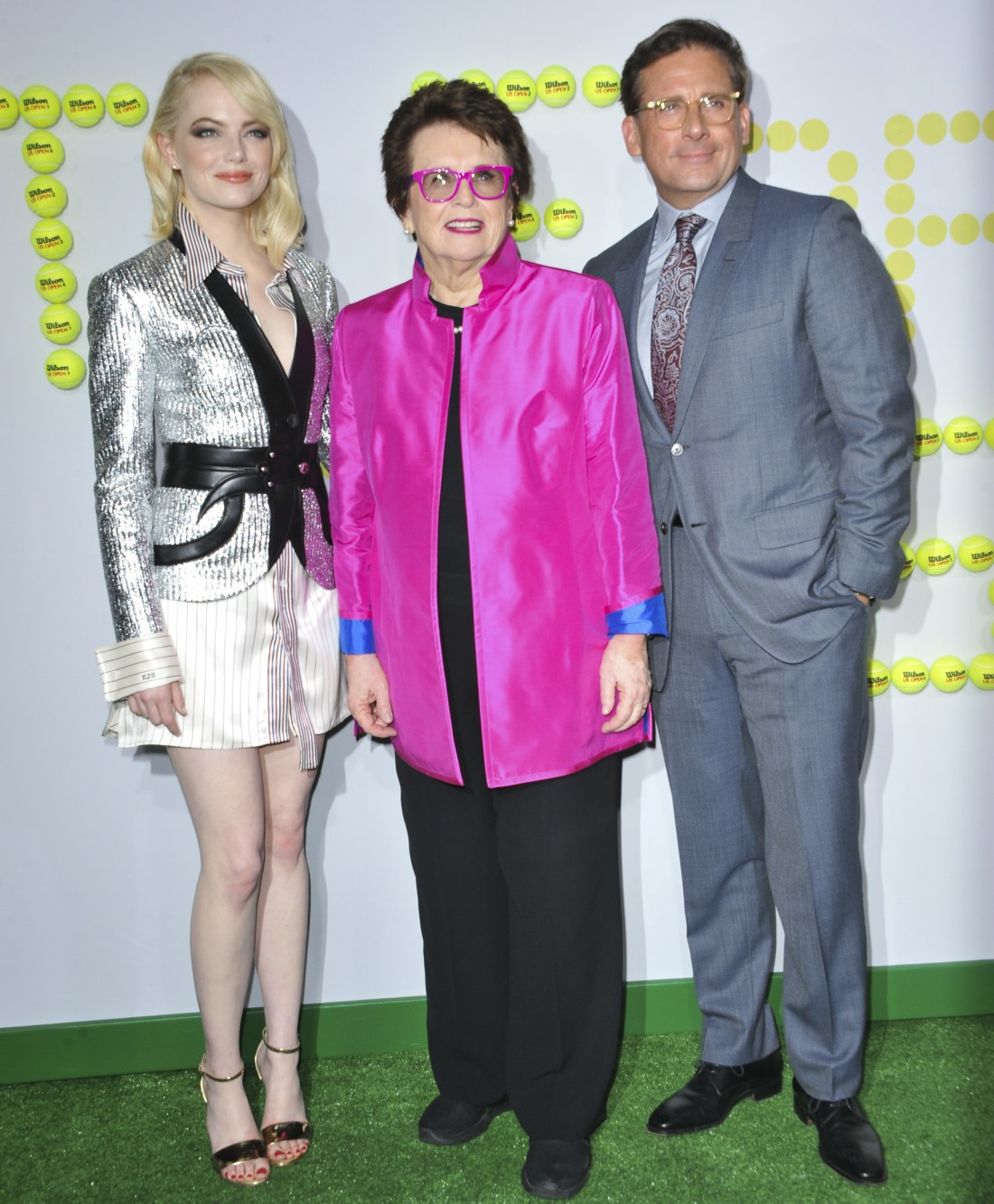 Here are some photos from Saturday night's premiere of Battle of the Sexes, the true story of the exhibition match/feminist sports event between Billie Jean King and Bobby Riggs. I will never NOT think that it's odd to have a big premiere on a Saturday night, but what do I know? Enjoy the photos! Emma Stone was obviously the star of the premiere, and she wore an odd Louis Vuitton number which I don't really care for. I would be interested in seeing the shirtdress without the jacket, but I get that the whole thing is probably a straight-off-the-runway look. In general, I don't completely hate the actual clothes. But I'm shocked by the terrible shade of blonde that Emma is going with these days. It's standard at this point to say that I miss her as a redhead, but honestly: if she's going to be a blonde, can she go a bit darker? Now all that being said, even though Emma looks so washed out, it's cool that she's owning her paleness. It would be so much worse if she was orange.
I'm also including photos of Emma with her costar Steve Carell (who plays Bobby Riggs) as well as Sarah Silverman and Andrea Riseborough. Billie Jean was there too, looking amazing. Billie was obviously a consultant on the film, and she approved of Emma's casting. Some current tennis players also came out for the premiere, including… Maria Sharapova. Ugh. If Serena Williams didn't just give birth, I'm sure she would have gone to the premiere. Serena and Billie are tight in real life.
As for Emma and her chance at another Oscar or Oscar nomination for this role… critics love the film and they love Emma's performance. I think Emma will be nominated for this but she won't win, mostly because the Academy gave her the Oscar for stupid La La Land. Vulture has a breakdown of what Emma's Oscar chances would be – go here to read.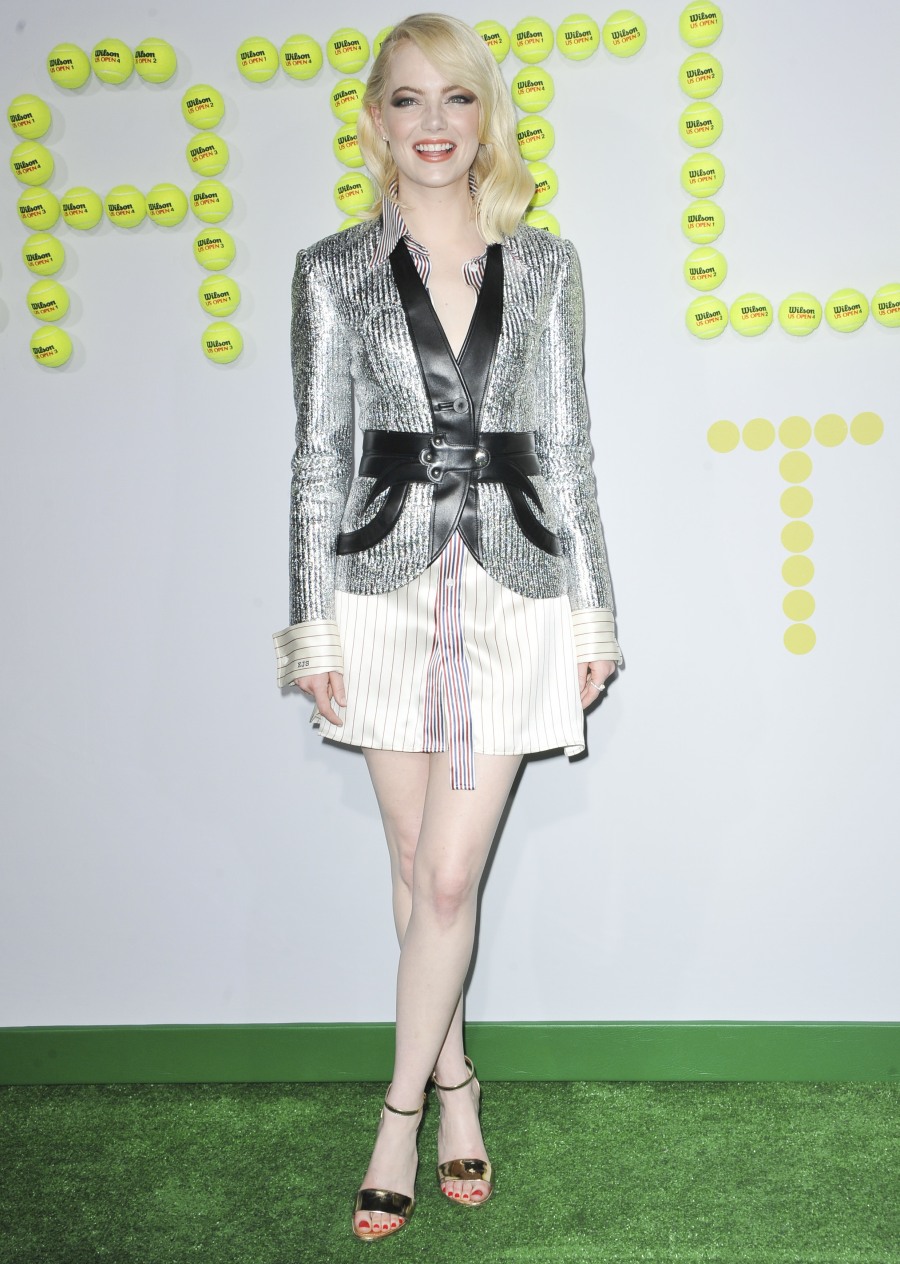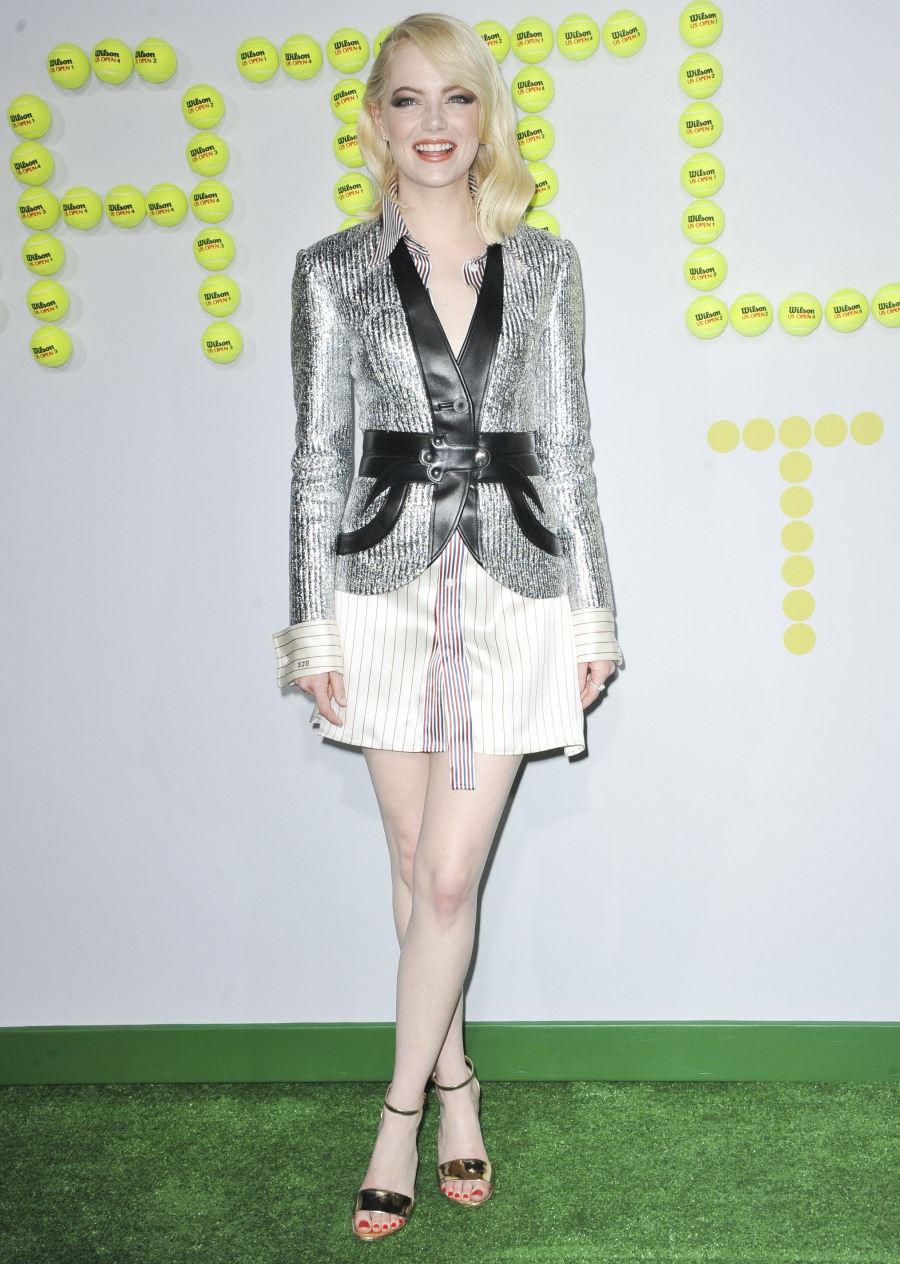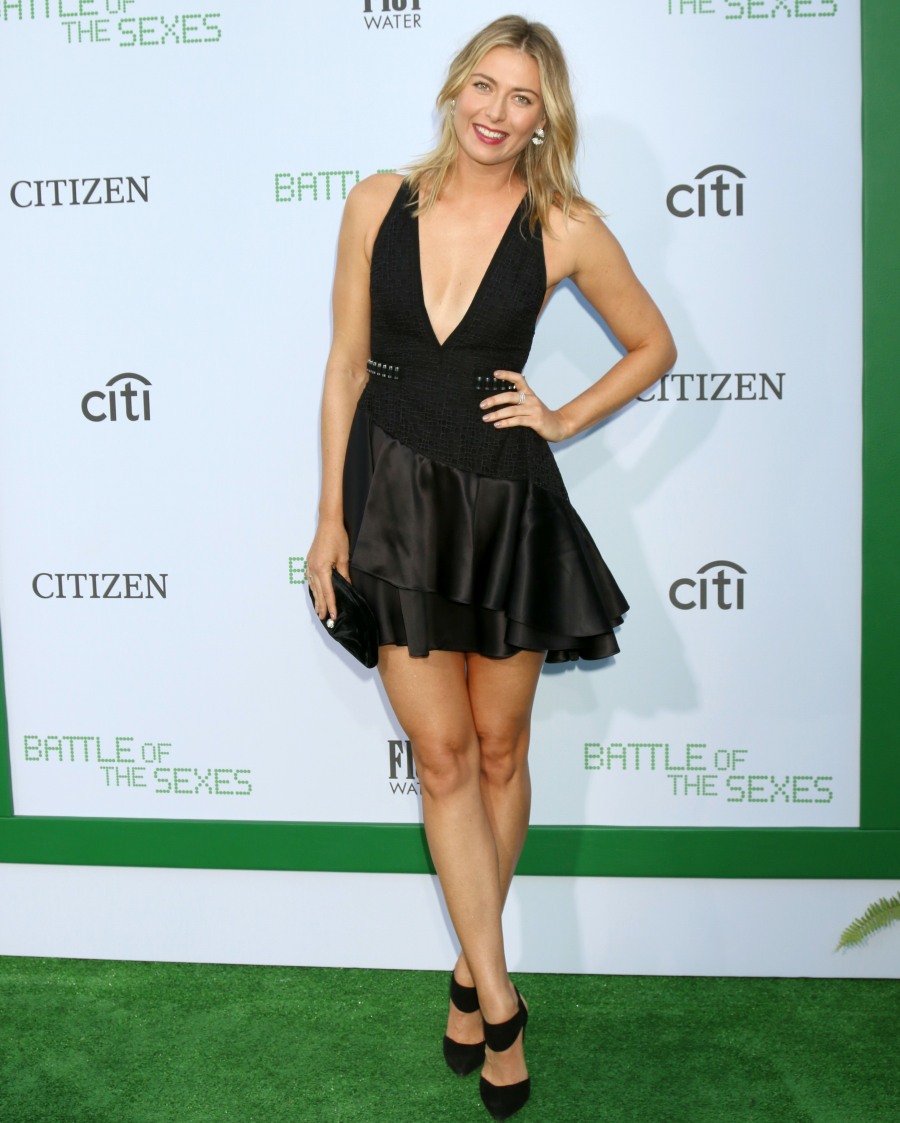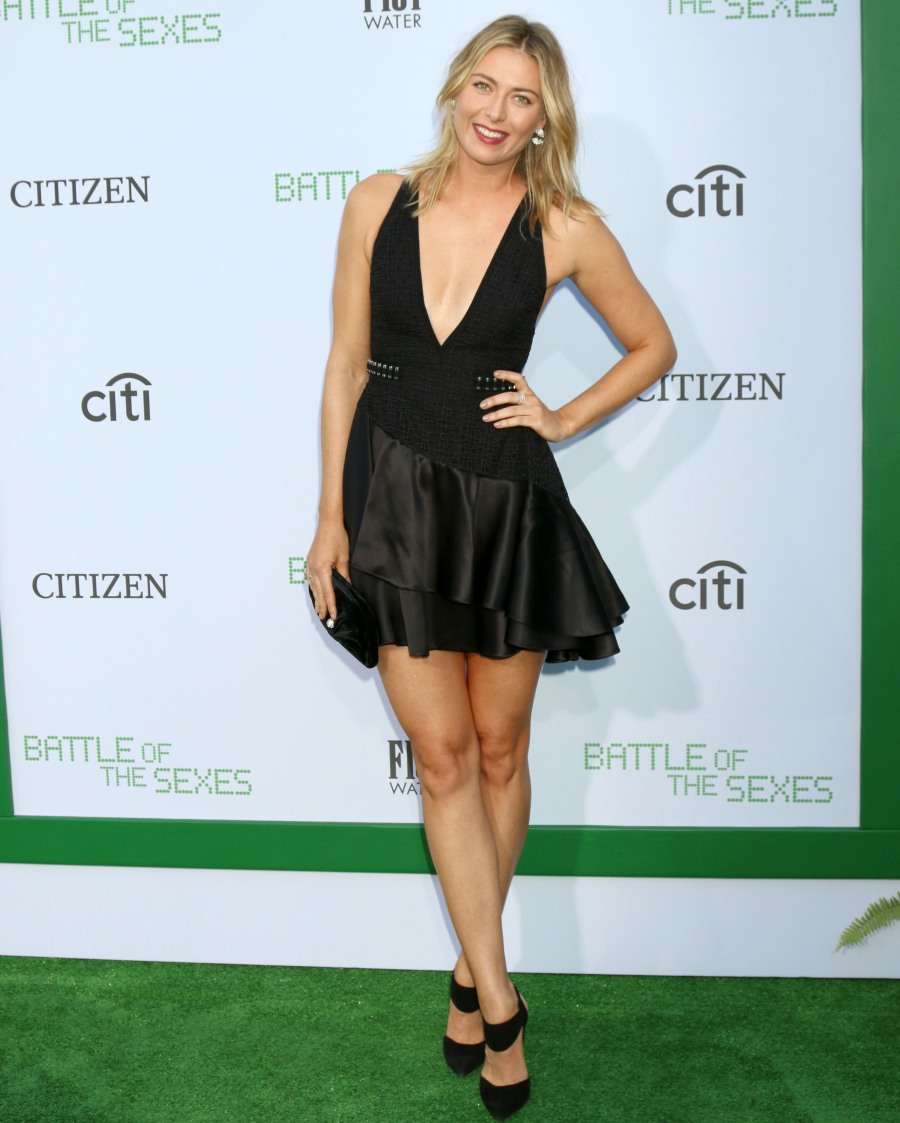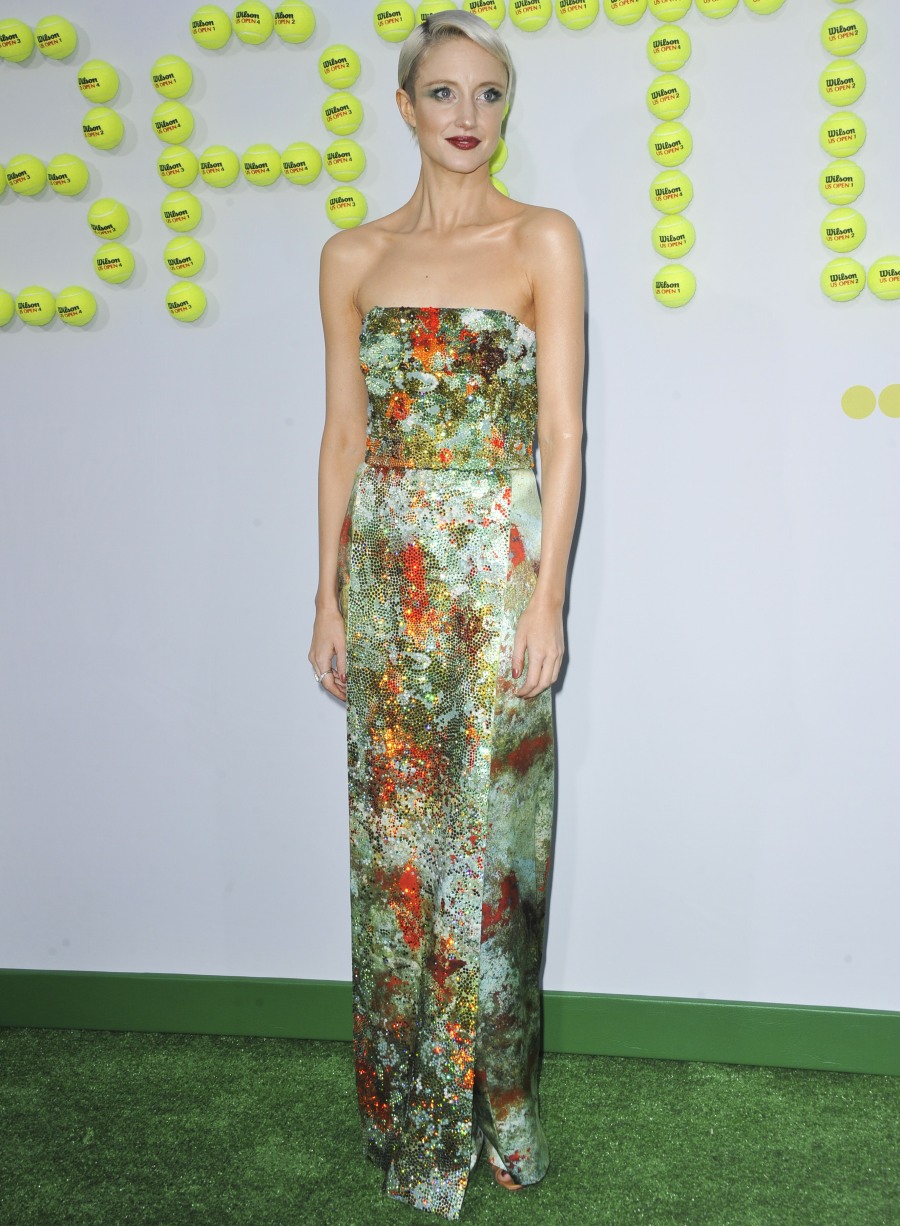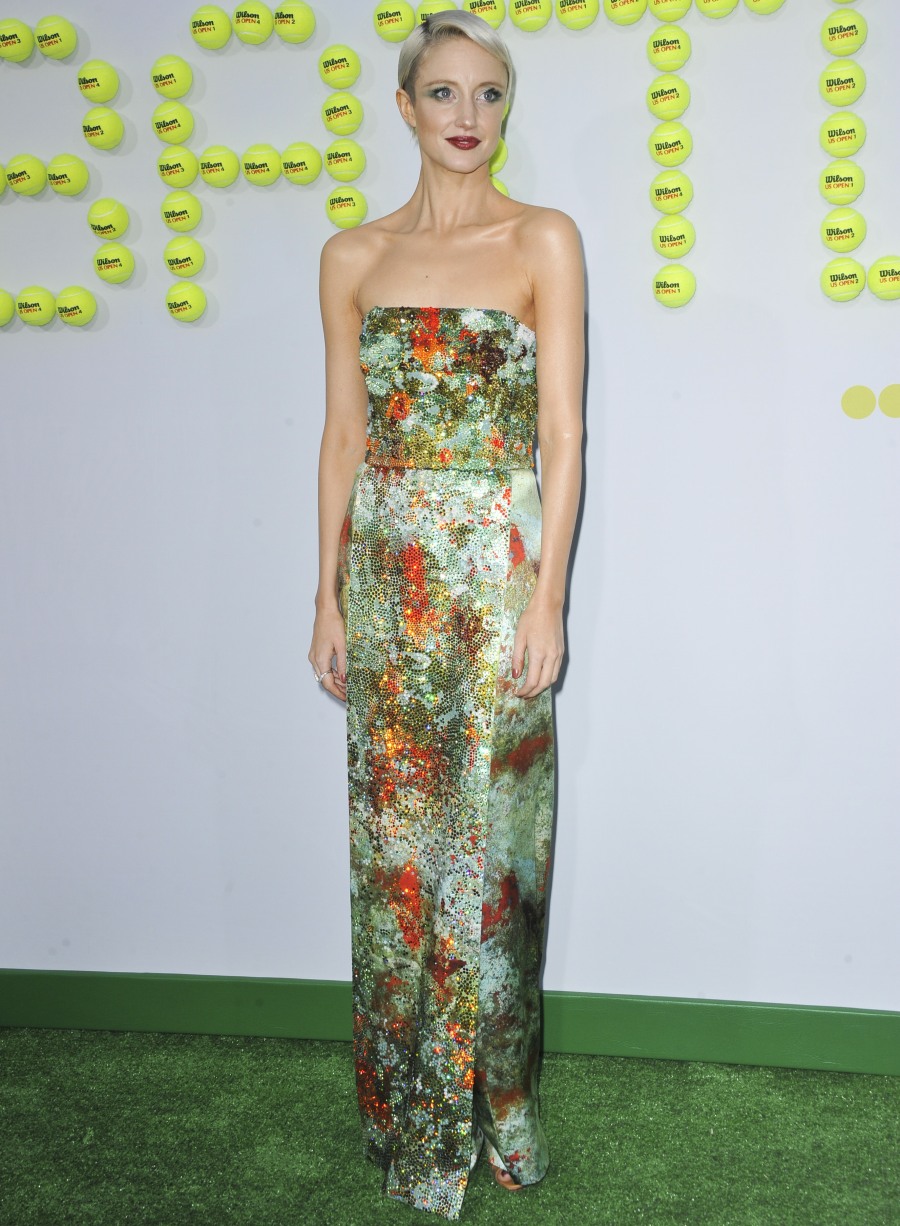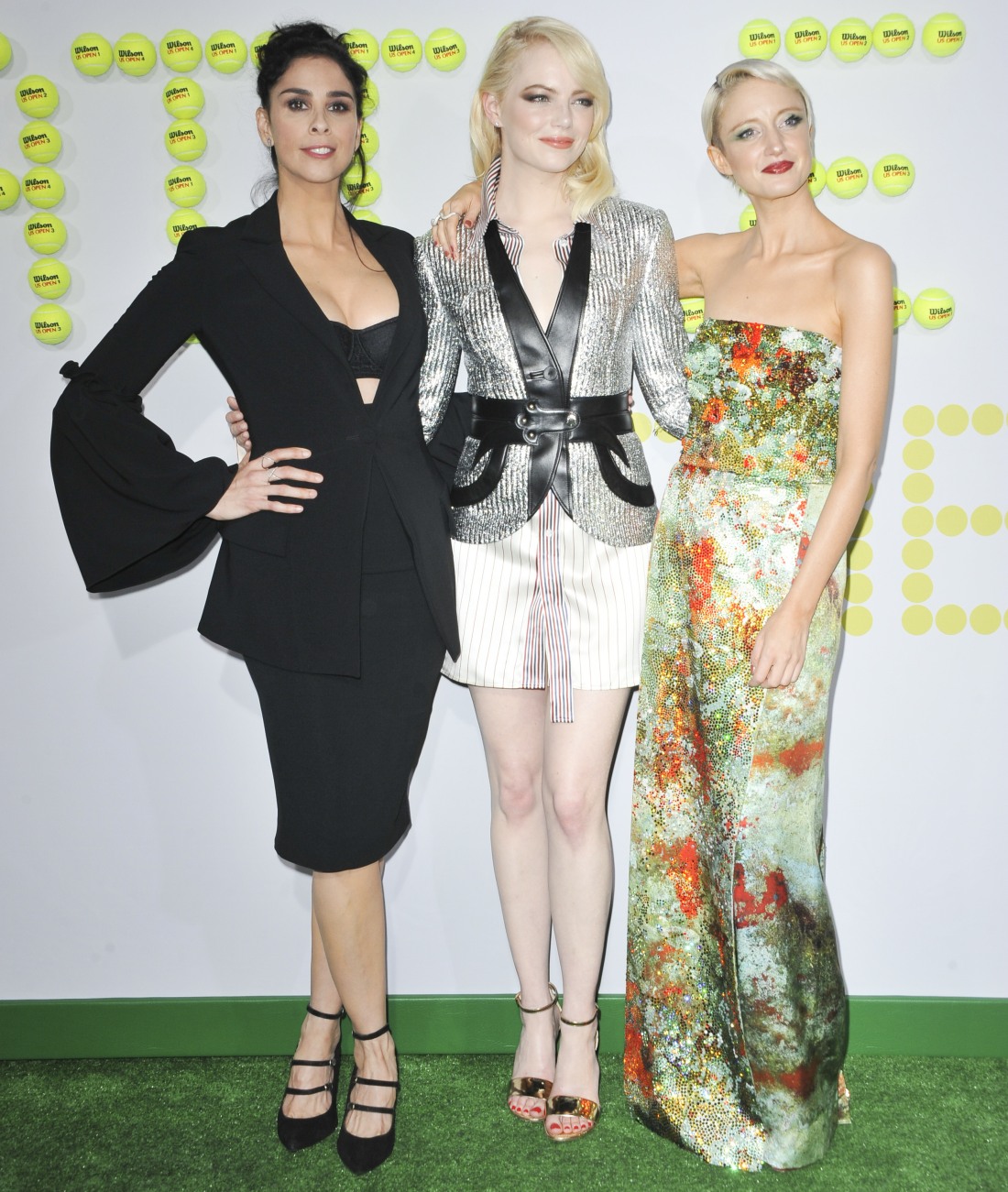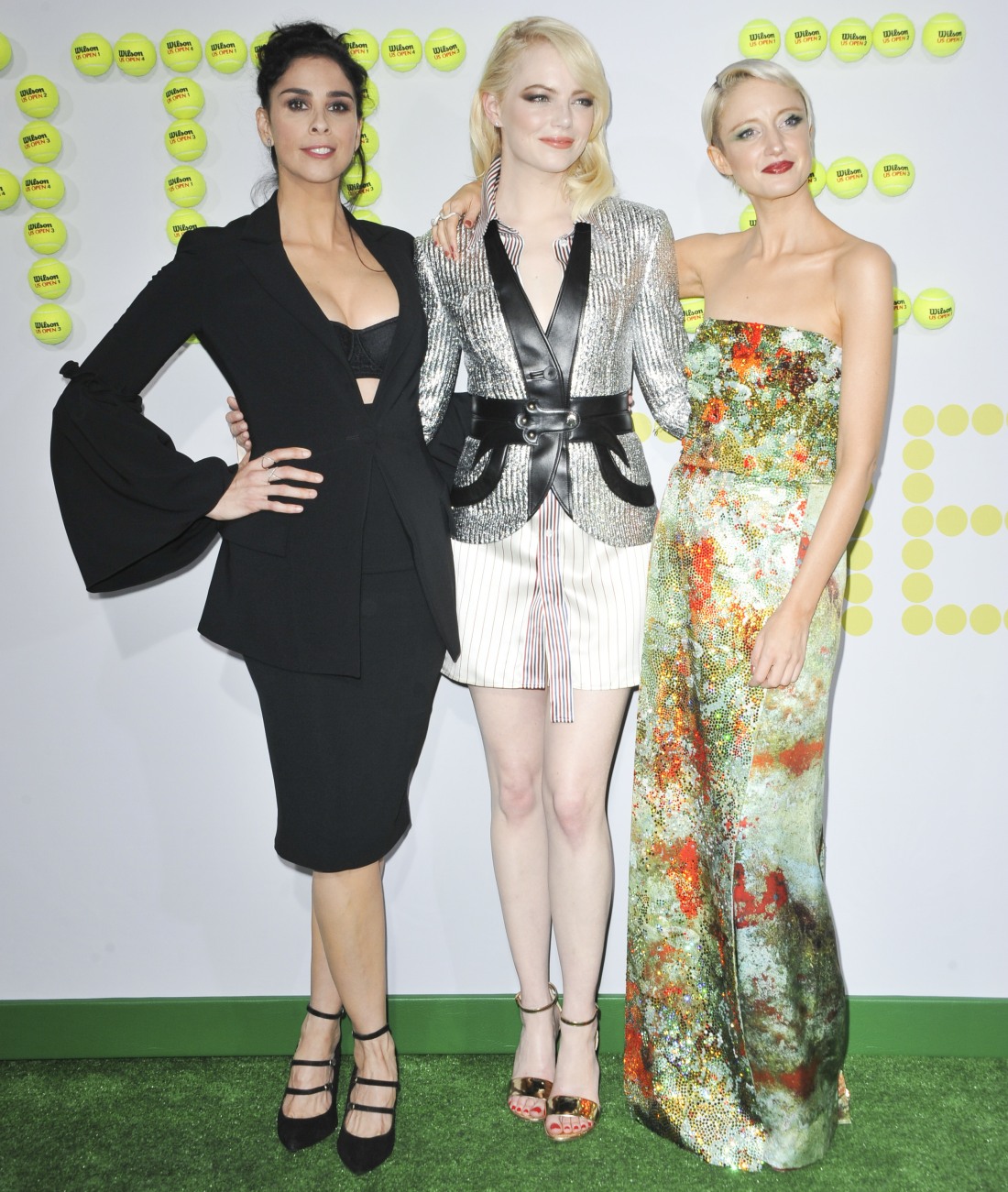 Photos courtesy of WENN.