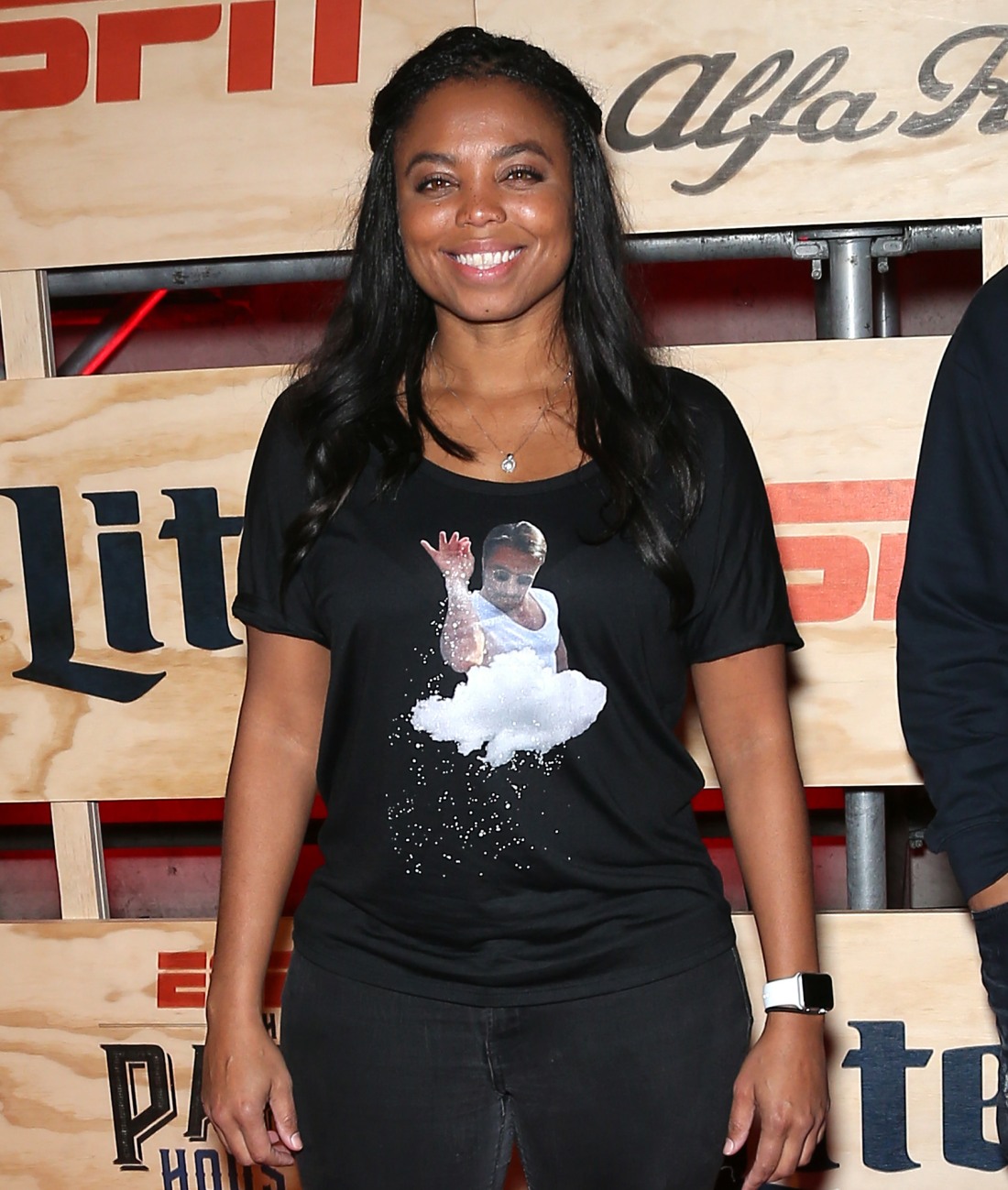 What could have been a simple insider-y media story has become a national conversation about journalism, free speech, corporate responsibility, white supremacy, truth, and racism. On the evening of September 11th, ESPN journalist Jemele Hill laid out a series of truths on her Twitter feed. She tweeted about Donald Trump and his racism and white supremacy. She called him a white supremacist and she described her reasons for saying that. Her statements were not controversial in the least, especially given the fact that Trump is still equating anti-Nazi protesters to actual g–damn Nazis just this week.
In the wake of Jemele Hill's tweets, all hell broke loose. ESPN offered a f–ked up apology on her behalf, which was basically a statement of intent: ESPN hopes that their white supremacist audience isn't too offended! ESPN also tried to take Jemele off the air, and her male coworkers refused to replace her. The White House responded – through Sarah Huckabee Sanders – by literally saying that Jemele should be fired for calling the president a white supremacist. Donald Trump chimed in like the thin-skinned and triggered snowflake he is, tweeting this:
ESPN is paying a really big price for its politics (and bad programming). People are dumping it in RECORD numbers. Apologize for untruth!

— Donald J. Trump (@realDonaldTrump) September 15, 2017
Not only is it the official position of the government of the United States of America that a journalist should be fired for tweeting out factual statements interspersed with her opinions on those facts, but the president of the United States is also demanding a g–damn apology for literally telling the truth about his white supremacy. And that's not all – Sarah Sanders also stood up in the briefing room again on Friday and said this:
Sarah Sanders defends her claim yesterday that Jemele Hill should be fired from ESPN, calling for a 'fair and consistent standard' pic.twitter.com/pLBJR5ccEl

— Axios (@axios) September 15, 2017
So NBC can keep Donald Trump on their lineup for years while he trashed President Obama in a million different ways, but one black journalist can't tweet – on her downtime, mind you – some factual statements about Donald Trump's history of white supremacy.
As for Sanders' reference to the ESPN Public Editor – you can read the entire thread on Twitter here. The Public Editor is trash, honestly. His takeaway was that Jemele Hill shouldn't get on Twitter and properly identify white supremacy. When the editor was called out BIGLY, he got into this really ridiculous Twitter spat with various people who were calling him out for being an idiot. It's a good/fascinating/aggravating thread.
Deadspin also got their hands on ESPN's internal message board, where the Jemele situation is being discussed and litigated widely amongst ESPN employees. The most confounding thing is that there are people who work for ESPN who believe that Jemele is "attacking" Trump in a "racist" manner because she called him a white supremacist. We're through the looking glass on this one, people.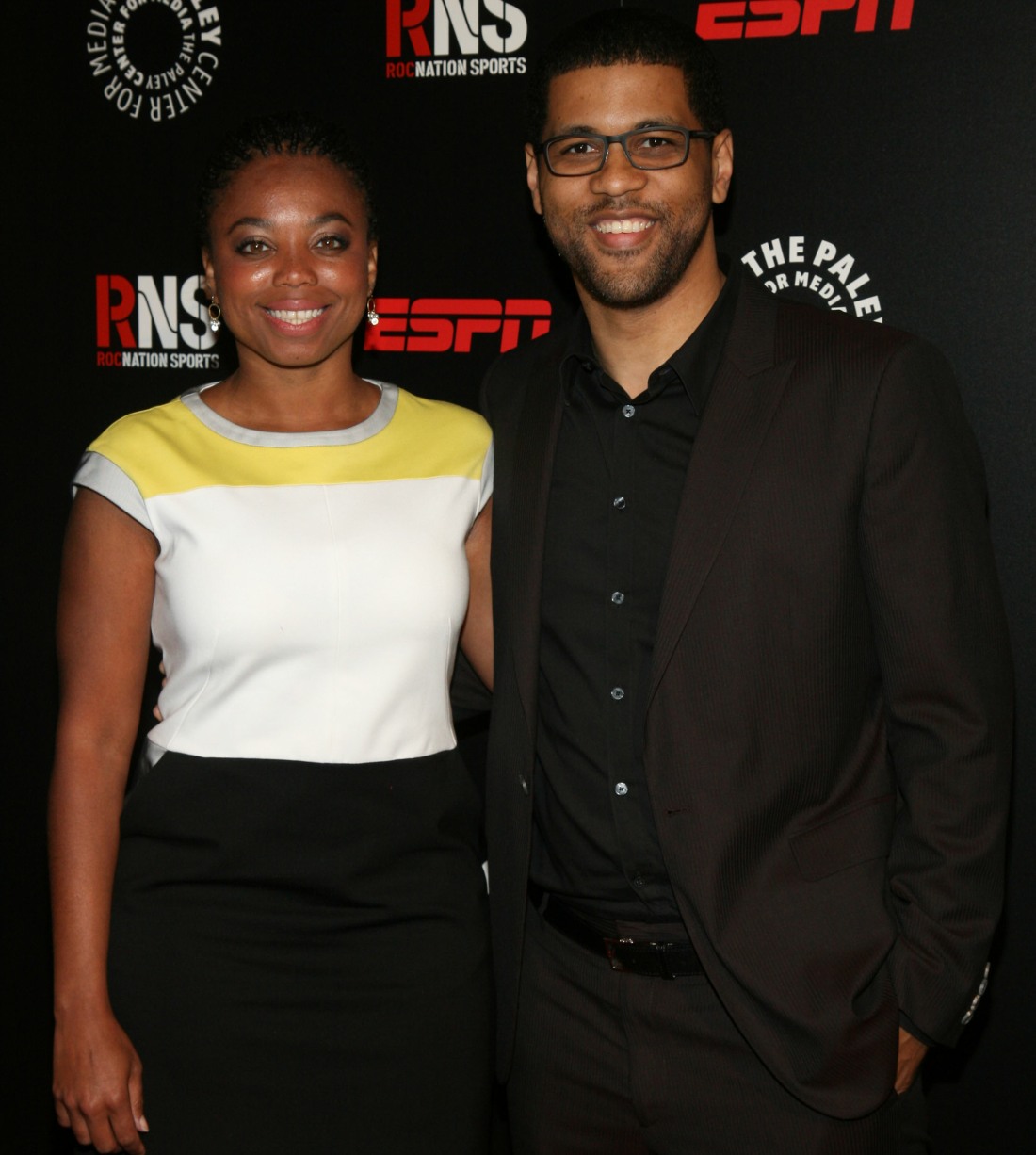 Photos courtesy of WENN.